By Olivia Klein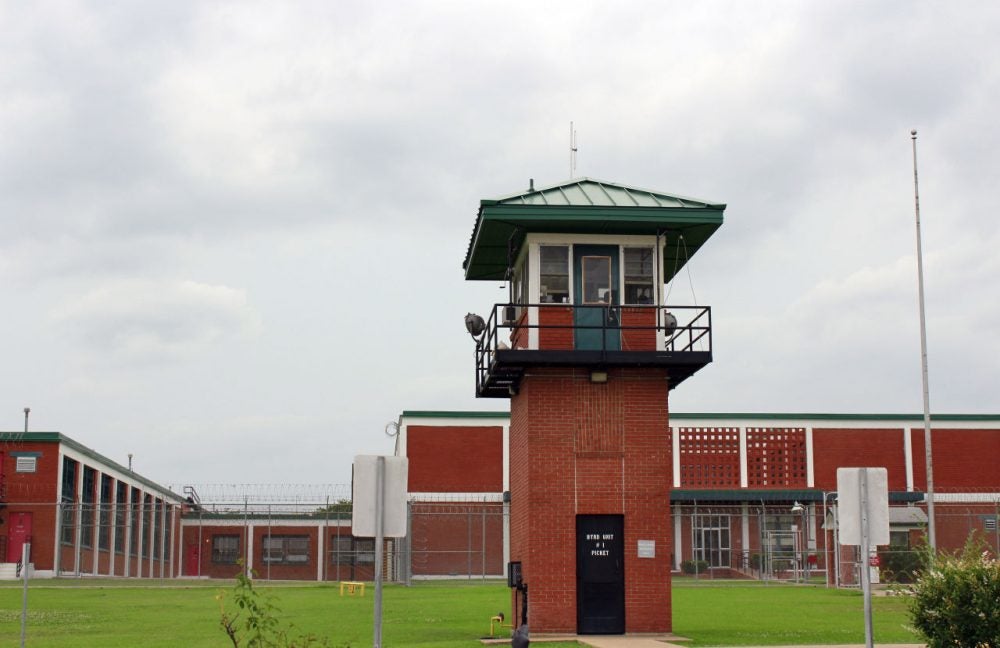 Students and instructors in Harvard Law School's Religious Freedom Clinic recently read with excitement as the Supreme Court delivered its decision in Ramirez v. Collier, a landmark case on capital prisoners' religious freedom rights. Only a few paragraphs into the decision's discussion of the merits, Chief Justice John Roberts, joined by seven other Justices, cites the Clinic's brief as providing the necessary historical underpinning for the Court's decision.
The Ramirez v. Collier case hinges on a question of religious freedom for the condemned on death row: Does federal law protecting prisoner religious rights require a state to accommodate the prisoner's religious belief that his pastor needs to pray over him and lay hands on him in the final moments before the execution is carried out? To arrive at its affirmative answer, the Court took the history of such practices into strong consideration, looking to the Clinic's amicus brief for critical context.
Tyler Dobbs, JD '22, and Kyle Eiswald, JD '23, took on the brief's research as one of their clinical projects this fall, working in collaboration with The Becket Fund for Religious Liberty and Professor Michael McConnell of Stanford Law School. Since the Court granted certiorari in the case only five days before the first day of class and ordered a tightly compressed schedule for filing amicus briefs, the students dove headfirst into the subject matter, hustling to provide comprehensive research before the brief's quick filing deadline.
"This decision matters. It will be one of the key cases we now look to in class."

Professor Josh McDaniel, Religious Freedom Clinic Director
"The goal of the brief was to demonstrate that from the founding of the nation and consistently through history, having a chaplain or a minister present with prisoners at the time of execution was something that the country has always done," said Eiswald. The pair of students tirelessly searched through digital databases and library archives, looking for evidence of religious ministers' presence at executions throughout history, particularly those in which the minister made physical contact with the condemned, as Ramirez was arguing for.
"They have fantastic databases now that have digitized and made searchable hundreds and hundreds of eighteenth and nineteenth newspapers," said Dobbs. But not every example has made its way to the digital world yet – Eiswald recounts hours digging through the "deep recesses of the underground library stacks" to find certain obscure editions with just-right examples. The research resulted in a broad and deep historical survey affirming that the practice is not new, with evidence from the nation's earliest newspaper articles, a Saturday Evening Post story from World War II, and twenty-first century spiritual advisor practices in Texas and Alabama.
It was largely due to this steady stream of historical evidence that the prisoner's religious beliefs won out, said Professor Josh McDaniel, director of the Religious Freedom Clinic. "There's a rich history of religious officials ministering to the condemned in their last moments, and that's the exact research the students were able to provide." This historical angle proved pivotal in swaying the Court's ultimate decision; not only was the brief cited in their opinion, but it was discussed in oral arguments as well. Clinical Instructor Kelsey Flores spoke to the "extraordinary" nature of the relief the prisoner received in this case, and how the historical research played a leading role. "In prisoners' rights cases, the confluence and mixture of how the Court votes is not always easily predictable," said Eiswald. "For the decision to be 8-1, and to see in Justice Kavanaugh's concurrence that the history is what got him on the majority side, it was a lot of validation for the work that we did."
"The Court directly copied some historical nuggets that were in the brief," said Dobbs. "It's kind of funny to look back through your emails and see 'this is when we found an example in an old newspaper and sent it to the team,' and then you see it in the opinion of the Court. That was a cool experience."
The case is a significant addition to religious freedom law generally—especially because it is the second ever Supreme Court merits decision applying the Religious Land Use and Institutionalized Persons Act, a federal statute protecting prisoner free-exercise rights. Professor McDaniel said he is thrilled that his students were able to be a part of such a landmark case: "This decision matters. It will be one of the key cases we now look to in class."
"We're so remarkably proud of our students," said Flores. "They're a 2L and 3L, and to think that the very examples that they found were not only featured in the Court's opinion and oral argument, but helped to persuade eight Justices to sign on is amazing. They did a stellar job. It's indicative of the students we work with, who are not only willing, but very capable."
The Religious Freedom Clinic at HLS launched in 2020, with the primary objective of representing people of all faiths, especially disadvantaged individuals who may not otherwise have access to legal help. Students take the lead on their cases, directly corresponding with clients and gaining exposure to the wide variety of tasks that lawyers are confronted with throughout a case. The clinic has defended prisoners' rights in other cases as well, and this focus has drawn students like Eiswald and Dobbs to the clinic. "One thing that the clinic has shown me, particularly with this case, is that there are groups of people who don't necessarily have equal access to the justice system," said Eiswald. "Prisoners are overlooked by society and our justice system in a lot of ways, and they still have rights that are worth defending. That's something that I'm going to take into my career: trying to be an advocate for those people who don't always receive the best counsel purely based on their circumstances."
Dobbs adds that the clinic offers a valuable opportunity to advocate for those with sincere religious belief, and that the Ramirez case exemplifies this mission. "I was excited to work on this case because I think it's so important to be able to be prepared for death and to have that spiritual comfort and consolation there."
Read the Supreme Court's opinion in Ramirez v. Collier here.