By: Alexis Farmer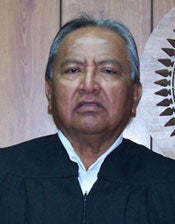 Affordable housing has yet to be addressed in a presidential debate, even though a national public opinion poll revealed that 85% of Americans believe ensuring everyone has an affordable place to live should be a "top national priority." Housing is an issue that rarely surfaces in a presidential election, but there is growing national concern about the shortage of affordable housing. Nearly half of all renters spend a third of their income on housing, leaving little room to pay for other necessities such as food, healthcare, childcare, and transportation. Some argue that those data points understate the housing problem, particularly for low-income individuals living in high cost cities. A national plan on housing affordability is critical to addressing growing inequality.
In June, President Trump signed an executive order establishing the White House Council on Eliminating Barriers to Affordable Housing Development. The council, chaired by Secretary of Housing and Urban Development (HUD) Ben Carson, seeks to reduce the regulatory barriers at all levels of government that hinder the development of affordable housing. Housing advocates are concerned that the council won't make significant progress to address the problem and may in fact exacerbate it. The administration has already suggested cutting HUD's 2020 budget and denying federal housing aid to families with mixed-citizenship status.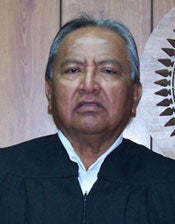 A number of 2020 Democratic presidential hopefuls have announced plans addressing the policy challenges involved in preserving and expanding affordable housing, but have yet to discuss them in a debate. Some of the proposals call for reforming the Section 8 housing subsidy program and providing tax credits to people who spend a large fraction of their income on rent. At Harvard Law School, four clinics and students practice organizations – Tenant Advocacy Project (TAP), Harvard Legal Aid Bureau (HLAB), Housing Law Clinic, and Project No One Leaves (PNOL) – that work with low-income households to retain and secure housing want to hear the candidates expand upon their ideas in the next debate. Here's what students from TAP and HLAB have to say about the new housing plans.
Anna Carlsson, JD/MUP '21 and Sam Gilman, JD/MPP '22
The Tenant Advocacy Project (TAP) serves public and subsidized housing tenants and applicants in administrative matters involving housing authorities throughout the Greater Boston Area. TAP represents clients in a range of case types, including evictions and subsidy terminations, application and transfer denials, and reasonable accommodation requests. Because TAP's work deals largely with HUD-funded, HUD-regulated housing authorities, federal housing policy deeply affects our clients' ability to access and retain quality housing.

In our casework, we frequently see housing authorities violate federally mandated due process requirements, suggesting that reform could start with more robust enforcement of existing rules and regulations at the local level. Many of TAP's clients who receive Section 8 or Massachusetts Rental Voucher Program (MRVP) vouchers also face the threat of voucher termination because they are unable to "lease up" (find housing on the private market) in time, due to well-documented landlord discrimination against subsidized tenants–a threat that could be alleviated by Section 8 regulatory reform and/or expansion of FHA protections to include source of income discrimination.

In the next debate, we'd like to see the presidential candidates answer the following:

Since the early 1990s, few new public housing developments have been created, and many have been demolished, with federal policy favoring vouchers over public housing. What is your position on public housing and its role in the landscape of affordable housing? What is your plan to fund it?

We are currently seeing a wave of expiring rental affordability restrictions, resulting in loss of affordable units. With continuing Rental Assistance Demonstration (RAD) conversion of public housing to project-based assistance, and the continuing use of temporary affordability restrictions for publicly assisted private housing developments, won't this problem recur indefinitely? How can we invest more sustainably and effectively in long-term affordability?

How does your housing plan recognize and attempt to remedy the disproportionate effect of rising housing costs and displacement on communities of color, particularly low-income communities of color?

We've witnessed TAP clients being taken advantage of by public housing authorities that ignore existing policy, and deny their tenants and voucher recipients due process as required by state and federal law (e.g., violation of reasonable lookback periods, warranty of habitability standards, notice and hearing requirements, etc.). This results in arbitrary and unjust terminations, evictions, and application denials. How do you plan to ensure that existing protections for public and subsidized housing tenants are more robustly enforced?
Kiah Duggins, JD '21 at the Harvard Legal Aid Bureau (HLAB)
I am a Black American student in HLAB. My opinions about the 2020 presidential candidates' housing policies center around one thing: my unshakeable belief that housing policies must expressly provide reparations for all of the ways that the United States has systemically and intentionally prevented marginalized communities from obtaining housing and – consequently – generational wealth. I have ranked each presidential candidate's housing policies with my reparations framework in mind.

Elizabeth Warren – Warren directly addresses the historical housing inequalities that marginalized people have faced, and her plan directly implements reparations through her down-payment assistance program. She specifically intends to close the White-Black racial wealth gap by providing qualifying Black families with a grant that they can use for a down-payment towards a home. She also plans to strengthen the Fair Housing Act and remove barriers to affordable housing.
Cory Booker – Booker's housing plan directly implements reparations through his "Baby Bonds" initiative, which literally gives money to low income children. Booker indirectly implements reparations through his promises to fully fund the Housing Trust Fund and invest in affordable housing for Native communities. His promises to combat housing discrimination, expand right to counsel for tenants facing eviction and reform restrictive zoning laws will also help marginalized communities obtain housing.
Bernie Sanders – Sanders directly addresses how discrimination and the 2008 financial crisis disproportionately affected Black people, and attempts to right historical wrongs through ending redlining, investing in housing funds and strengthening the Fair Housing Act.
Kamala Harris – Harris' housing plan attempts to right historical wrongs with policies that include investing billions of dollars in down-payment and closing-cost assistance to people living in red-lined communities and strengthening anti-discrimination lending laws. However, citizens who apply to receive the increased funding have to meet several convoluted and strict criteria. These criteria may create a barrier to entry that restricts her plan from having wide-spread effects.
Pete Buttigieg – Buttigieg's housing plan, entitled the 21st Century Homestead Act, explicitly focuses on reparations for Black Americans. However, the mechanism through which these reparations are distributed is convoluted and partial. Cities would have to apply for funding, and then residents in the pre-selected cities would have to apply for land ownership after meeting several strict criteria. Although this plan drastically improves the lives of residents who make it through the process and receive absolute ownership of land, it is unlikely that this plan would have the wide-spread effects that reparations requires.
Julian Castro – Castro has several detailed plans that would help marginalized communities by increasing rental and homeownership affordability, ending homelessness, implementing the Fair Housing Rule and combatting gentrification. Although some of these programs may have similar effects as reparations programs would, Castro does not mention an obligation to right historical wrongs in his proposal.
Joe Biden – Biden plans to expand rural Americans' access to housing. This plan does not go far enough. There are people outside of rural areas who also need increased access to housing
Hopefully the moderators will ask the candidates to address these issues tonight as they take the stage at Otterbein University. The debate, hosted by CNN and the New York Times begins at 8pm.