The Harvard Alumni Association (HAA) Awards were established in 1990 to recognize outstanding service to Harvard University through alumni activities.
This year's awards ceremony honored Lecturer on Law and Director of HLS's Sports Law Clinic Peter Carfagna.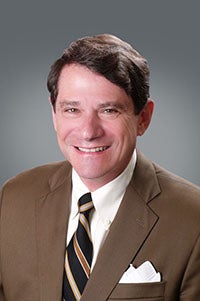 Peter A. Carfagna AB '75, JD '79, of Shaker Heights, Ohio, has demonstrated his commitment to Harvard both locally and in Cambridge. He has served as a member of the Harvard Club of Cleveland's Schools & Scholarships Committee since 1979 and held the office of secretary. From 1990 to 1994, Carfagna was the president of the Harvard Law School (HLS) Association of Cleveland. For his College class, he was elected a senior class marshal and has been active in the quinquennial reunion campaign committees through the Harvard College Fund. In 2002, the alumni body voted for him as an elected director of the HAA, and he later served as chair of the Continuing Education Committee, a member of the Executive Committee, and a member of the Committee to Nominate Overseers and Elected Directors. Carfagna has also served as visiting lecturer in sports law and faculty advisor to the Sports Law Clinical Placement Program at HLS since 2006.
A Rhodes Scholar himself, he has served on both the Ohio Rhodes Scholar State Selection Committee and the board of directors of the Association of American Rhodes Scholars. Carfagna currently holds the positions of chairman and chief executive officer of Magis LLC, a sports marketing, consulting, and investment firm.