by Emmy M. Cho and Isabella B. Cho
via The Harvard Crimson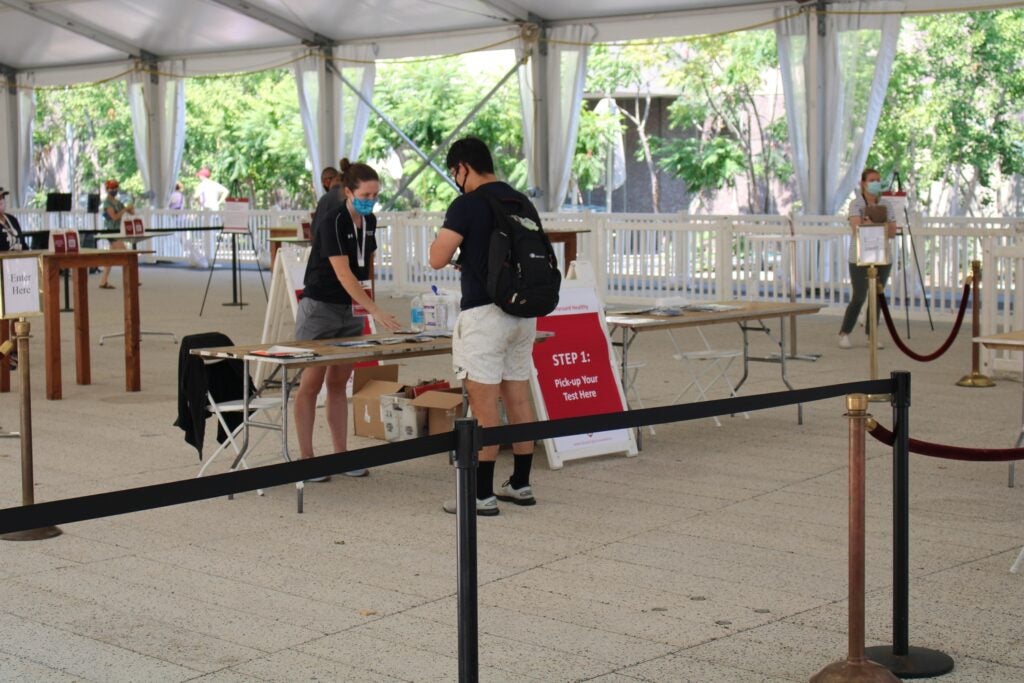 Students vs. Pandemics — which began as a Harvard-wide task force formed in response to COVID-19 — has grown into a national initiative with branches in 10 universities across North America.
Jacob J. Ingber, the national president of Students vs. Pandemics and a graduate student at the Harvard Medical School, said students formed the task force in March to foster a sense of mutual support during the pandemic.
"There is a widespread feeling of a loss of agency and a lot of disjointed response efforts across the different Harvard schools," Ingber said. "And so we started because we want to give Harvard students — and now students across America — a community and a space where they could come together and identify the problems that they're going through, and then try to work towards finding a solution."
While the organization initially focused on compiling resources related to COVID-19, SvP has expanded its efforts to include a public speaker series, policy research initiatives, a public health blog, and partnerships with other organizations, Harvard chapter president and Extension School graduate LisaMichelle Pecaro said.
Pecaro explained that through a partnership between SvP and nonprofit Get Us PPE, chapter members sent over 100 shipments of personal protective equipment to Boston area hospitals.
SvP national vice president Grant S. McComb said that chapter members worked with State Sen. Eric P. Lesser '07 to improve the state's response to the pandemic.
"He was actually able to use a lot of the research we conducted to inform his own policymaking on COVID-19 for his jurisdiction," McComb added.
McComb emphasized that the function of the national branch is to provide the funds, information, resources, and connections necessary for chapters to spearhead their own projects.
"Because this organization is really volunteer-run and really volunteer-led, we — as a national organization — will have minimal initiatives ourselves, but will primarily be supporting our chapters in that way moving forward," he said.
McComb also said SvP plans to broaden its scope to address systemic issues in the public health sector beyond the ongoing COVID-19 pandemic.
"We're putting a lot of work into developing this organization, to tackle other problems that will probably come as a result of COVID-19 in the future, but then also other social issues and other health issues that will spring up, but really have nothing to do with COVID," McComb said. "We really want this to be an organization that is sustained past this current pandemic."
The SvP team is currently preparing to apply for nonprofit status. Ingber said that the organization has been working with the Harvard Law School's Transactional Law Clinics during the process.
Growing the initiative in a completely virtual setting has been both a significant challenge and a memorable experience, Ingber said.
"Most of us have never met in person and didn't know each other beforehand," he said. "Now we find ourselves running a five-hundred person organization together from different states, different parts of the country. And it's been a lot of fun. It's been really cool, but it's definitely challenging."