Via Massachusetts Lawyers Weekly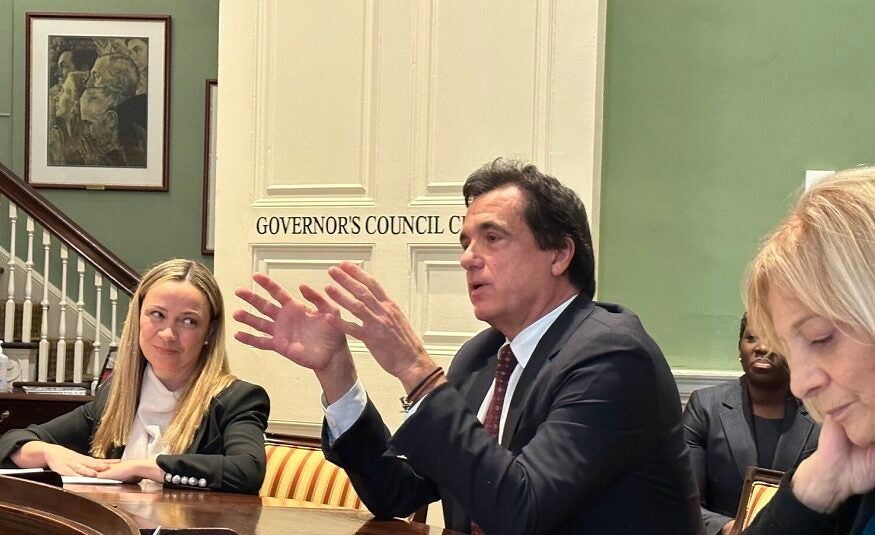 The Governor's Council on Nov. 8 confirmed the second set of judges appointed by Gov. Maura T. Healey, seating a Boston lawyer on the Superior Court bench and approving a Harvard Law School instructor for a Juvenile Court judgeship.
The council approved Audrey Carr Murillo, a clinical instructor at Harvard Law School's Criminal Justice Institute, as a Juvenile Court Judge on a 7-0 vote.
At the institute, Murillo teaches students "who represent indigent adults and youth in criminal and delinquency proceedings," the Governor's Office said. She previously was supervising attorney at Suffolk County's private juvenile bar.
During a pre-confirmation interview with councilors on Nov. 1, Murillo spoke about tough times she experienced in her own juvenile years.
After her parents' divorce, she lived with her mother during the week, "paycheck to paycheck" initially in a rent-controlled apartment in Cambridge. They felt "financial strain" and were "frequently deprived of basic necessities," she said.
"We are those parents who remind our kids daily, sometimes ad nauseam, about how lucky they are and how tough we had it," said Murillo, joined in the chamber by her husband and two children.