Keeping Tabs is a Q&A series that follows alumni on their careers after graduation, the lasting impacts of their clinical and pro bono experiences at HLS, and their experiences in a variety of sectors of law.
---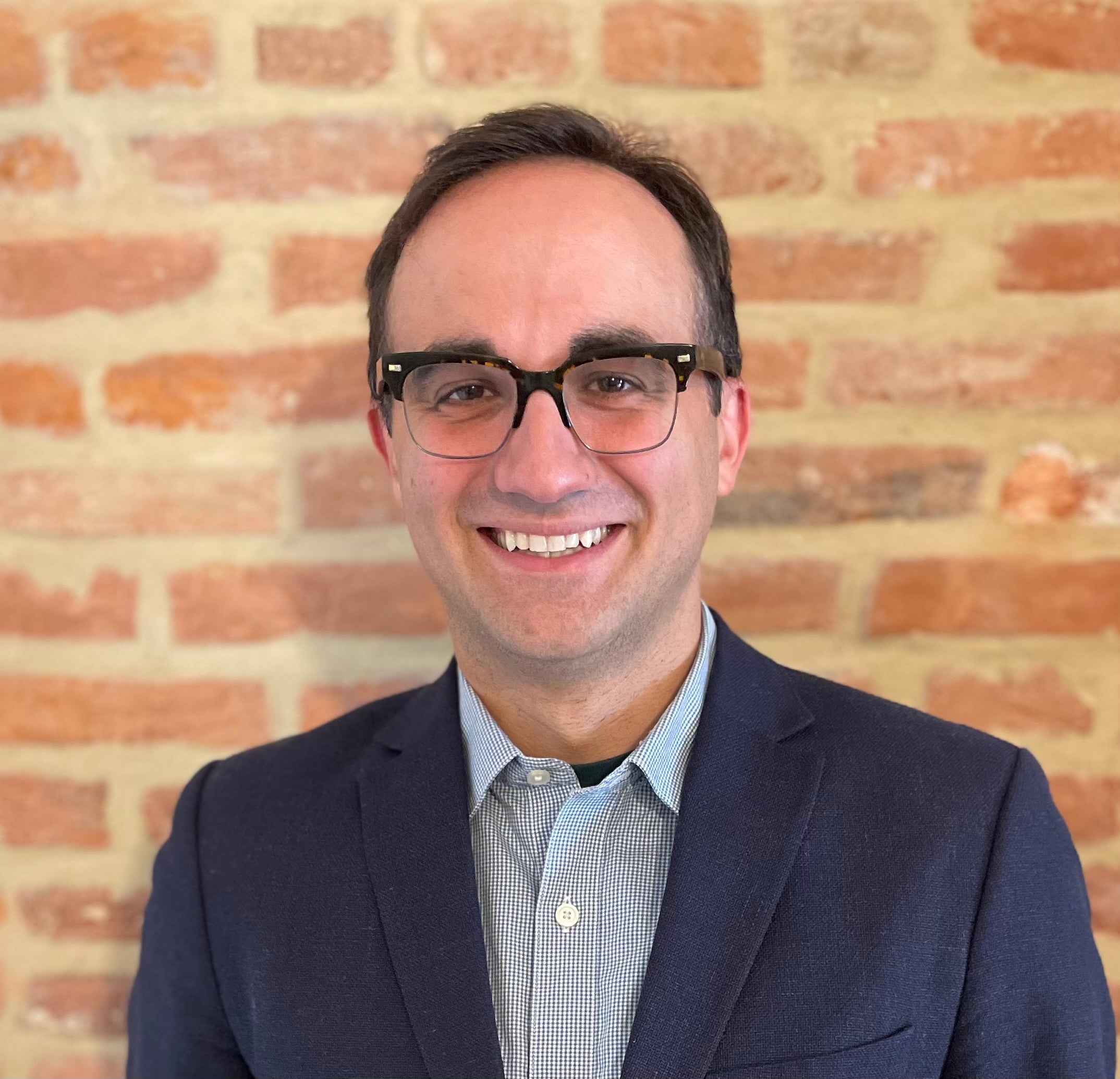 Upon his graduation from Harvard Law School, Seth Packrone '15 left big shoes to fill in the clinical world. He completed over 1,500 hours of pro bono service while a student, including involvement with multiple clinics and SPOs: the Education Law Clinic, Child Advocacy Clinic, Criminal Justice Institute, and Mississippi Delta Project. He was honored with the David Grossman Exemplary Clinical Student Award in recognition of his meaningful contributions to the HLS clinical community, with nominators noting his extraordinary compassion and integrity as a student attorney.
Today, Packrone is a Senior Attorney with the Legal Advocacy team at the National Center for Youth Law, where he develops and litigates class-action and impact litigation focusing on issues impacting young people with disabilities in the education and juvenile justice systems. We caught up with him to learn more about his work, the challenges of advocacy in the education system, and key lessons for emerging attorneys.
---
Office of Clinical and Pro Bono Programs (OCP): Please tell us about your role at the National Center for Youth Law. What types of matters are you engaged in on a daily basis?
Seth Packrone (SP): As a Senior Attorney on the Legal Advocacy Team at the National Center for Youth Law ("NCYL"), I have both management and case responsibilities that I carry out on a daily basis. I manage two employees – the paralegal for our Washington D.C. office and a staff attorney. I am responsible for overseeing their workloads and professional development as well as answering substantive questions that may arise in their cases. My litigation work consists of class-action lawsuits about systemic issues impacting youth in federal court. With NCYL, I've worked on systemic litigation on a range of issues, including education services for students with disabilities, community-based mental health services for young people, and barriers facing students involved with the juvenile and criminal legal systems. I also conduct investigations into these issues. We represent a range of individual and organizational clients in our cases and work with a number of pro bono partners.
OCP: What are some of the critical issues facing young people with disabilities in the education and juvenile justice systems? What have you learned about legal advocacy while working to advance the rights of young people?
SP: There are many issues facing young people with disabilities in these systems, and the issues in the education and juvenile/criminal legal systems are interconnected and reinforce each other. These issues are complex and require fundamental reforms to the education system. It is impossible to give an exhaustive list, so I will focus briefly on issues impacting students with disabilities in the school-to-prison pipeline, which has been the focus of much of my work in my career. Schools and communities frequently fail to provide sufficient and appropriate behavioral support services for students who need them. Rather than provide more support and appropriate services when these students' behaviors suggest they need them, these students are often pushed out of school and into the juvenile/criminal legal systems. Then, these same students frequently face reentry barriers when they try to return to schools in their communities. These problems are compounded by systemic racism and a lack of high-quality inclusive educational placements in public schools.
One of the main things that I have learned about legal advocacy and litigation is that what happens after the lawsuit is settled or resolved is sometimes the most impactful phase of the case. Many of the problems I have sought to address with litigation in my career have required complex solutions with lengthy implementation timelines. Fixing or at least improving a broken public system does not happen overnight and usually does not happen just because a judge said it should. As a result, for attorneys and advocates doing this work, the implementation and monitoring phase after active litigation is resolved can be the most time-consuming but impactful phase of the case.
OCP: In your prior work with Disability Rights Advocates and the Bronx Defenders, what types of cases did you work on and what skills were involved?
SP: I started my career as a legal fellow with Disability Rights Advocates ("DRA"). With DRA, I worked on class-action and impact lawsuits to advance the rights of people with disabilities. These cases focused on a range of issues for all people with disabilities, including access to healthcare, voting, transportation, and childcare. I also investigated and developed numerous systemic lawsuits focused specifically on the rights of young people with disabilities, including access to services in schools and prisons. After DRA, I joined the Impact Litigation Practice at The Bronx Defenders ("BxD"). With BxD, I worked on systemic cases/litigation strategies to advance the civil rights of BxD's clients, including issues related to records sealing and excessive force against protesters.
My cases at DRA and BxD required similar skills along the timeline of litigation. First, investigations require legal research and writing, initiative, and attention to detail. Once litigation is filed, writing and oral advocacy/presentations (in various forms) become paramount as well as strategic thinking and advance planning about how discovery should proceed to prove your case. If settlement negotiations are ongoing throughout the case (and they usually are), negotiation skills are essential. Throughout the entire case, in addition to keeping your clients updated and getting guidance from them, litigation teams should also be communicating with class and community members.
OCP: In your career so far, how have you seen the law function as a tool for justice? What do you think is important for emerging attorneys to know about how to best leverage their legal knowledge to uplift the communities they serve?
SP: Overall, I have seen the law function as a tool for justice. But there are numerous legal doctrines that can function to perpetuate discrimination – standing is a great example of one of these doctrines. Even if someone has experienced discrimination or harm, this person may not be able to get forward-looking relief through a lawsuit if they cannot demonstrate standing.
Emerging attorneys should learn about the many barriers to achieving systemic change through lawsuits. Those barriers should not discourage students from pursuing this work. Instead, recognizing them will make attorneys better advocates and more capable of advising their clients about the best strategy to pursue based on the clients' goals for the legal work. Relatedly, emerging attorneys should become familiar with other types of legal strategies (policy reform, community organizing, etc.) so they can support and advise their clients in pursuing other strategies when litigation does not work. The goal should always be to use your legal training and knowledge to empower communities to seek the reforms and relief that are important to them.
OCP: While a student at HLS, you completed multiple clinics – the Education Law Clinic, Child Advocacy Clinic, and the Criminal Justice Institute. What lessons or memories stick out to you when you reflect on your clinical experiences?
SP: Clinics were some of my most meaningful learning experiences at HLS. While I had done numerous internships with legal non-profits prior to and during law school, clinics gave me my first chance to be primarily responsible for the legal work under the supervision of an expert in the field. What I remember most from those experiences is the way that people with disabilities face discrimination in various public systems and how that discrimination connects and reinforces itself across these systems. That is the lens I bring to my work every day.
It was also such a wonderful experience to have access to experts in the field (my clinical professors) to learn from when you make mistakes. I remain in touch with my clinical professors, and they continue to serve as mentors. From them, I learned about the importance of holistic representation and what it means to be client-centered, which I strive to embody in my work.
OCP: What advice would you give to students hoping to work in legal advocacy spaces after graduation?
SP: Get as much practice experience as you can in law school. This will help you build skills that employers will want. Perhaps more importantly, this will also help you discover what kind of work you want to do. As you get this experience, stay engaged about how the litigation activities you observe connect to the overall litigation effort. For example, observing a deposition or listening to a litigation strategy meeting is a great learning experience even though you may not be actively participating. And that brings me to my next bit of advice – seek out mentors and ask questions about what you are learning. Almost every person I have met in public interest law views it as part of their jobs to train and support the next generation of public interest lawyers. You should always feel free to seek out people doing the work you want to do and contact them to ask questions. Finally, don't be afraid to take risks.