via HNMCP blog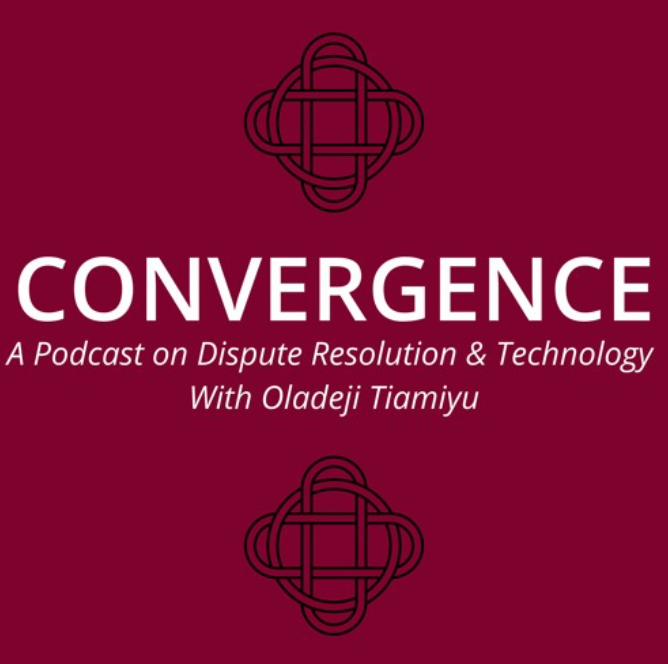 In episode 5 host Oladeji Tiamiyu speaks with Joshua Crabtree, the Executive Director of Legal Aid of the Bluegrass, about the role of technology in resolving disputes in the Kentucky communities he serves and considerations for access to justice in rural America when internet access is limited.
"Convergence" is a bi-weekly, limited series of conversations with thought-leaders and practitioners at the intersection of dispute resolution and technology. Host Oladeji Tiamiyu will focus on such topics as the role technology has had in resolving disputes during the pandemic, various ways technological tools have historically been incorporated into dispute resolution, and creative use cases that technology presents for resolving disputes into the future.
Host
Guests
Joshua Crabtree is the Executive Director of Legal Aid of the Bluegrass (LABG). Prior to joining LABG, Joshua, was the long time managing attorney of the Children's Law Center. At LABG, Joshua will lead the mission and vision of an organization dedicated to providing civil legal assistance designed to alleviate the most brutal problems endured by low income residents of 33 eastern, northern and central Kentucky counties. He is proud to be a part of an organization whose mission is to be the lifeline to justice, safety and stability in its communities.
Along with his leadership and management responsibilities, Joshua is an expert regarding issues facing children in the areas of child custody, education and child victims of crime cases. Joshua is the co-editor of The Federal Education Rights of Children: A Practitioner's Guide as well as a published author and co-author of several works regarding the ethics of representing children, the education rights of children and issues regarding child custody. He regularly presents on these topics at events including the KBA Convention, ABA Child Custody Conferences and Kentucky Law Updates as well as small group presentations to schools and local civic organizations. Joshua is also a certified family mediator and has taught classes at local universities and law schools on topics involving the legal rights of children.
Joshua is a magna cum laude graduate of Transylvania University and an honors graduate of the University of Cincinnati College of Law. He is also a member of the Leadership Kentucky class of 2014 & a 2009 graduate of Leadership Northern Kentucky. Joshua is a member of several bar and civic organizations including the KBA Committee on Child Protection and Domestic Violence. Joshua resides in Ft. Wright, Kentucky where he is active with his Church, community and family.
Resources