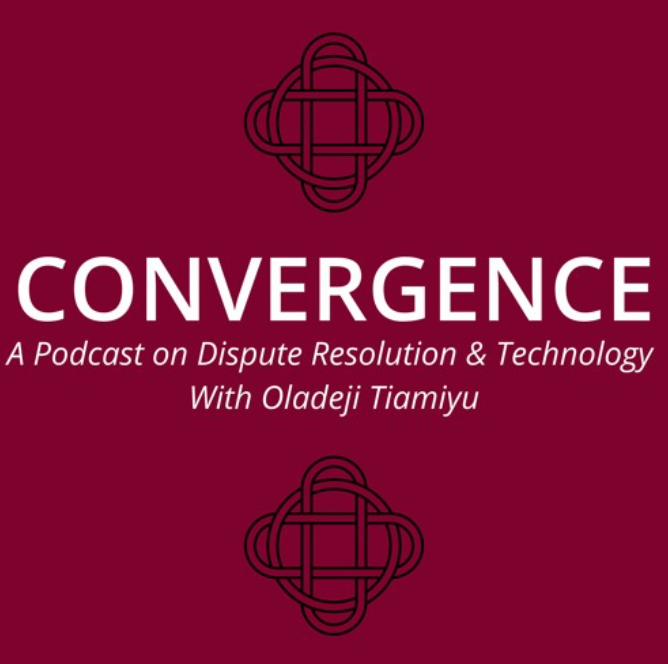 Episode 4 of "Convergence" features a conversation with Jess Fjeld, the Assistant Director of Harvard's Cyberlaw Clinic and an expert on artificial intelligence governance. Jess describes the increasing relevance of AI in our lives, offers principles for thinking about AI governance as dispute systems increasingly use this technology, and reflects on the importance of self-compassion.
"Convergence" is a bi-weekly, limited series of conversations with thought-leaders and practitioners at the intersection of dispute resolution and technology. Host Oladeji Tiamiyu will focus on such topics as the role technology has had in resolving disputes during the pandemic, various ways technological tools have historically been incorporated into dispute resolution, and creative use cases that technology presents for resolving disputes into the future.
Host
Guests
Jessica Fjeld is a Lecturer on Law and the Assistant Director of the Cyberlaw Clinic at the Berkman Klein Center for Internet & Society at Harvard Law School. She focuses her legal practice on issues impacting digital media and art including intellectual property; freedom of expression, privacy, and related human rights issues; contract; and corporate law. Recently, she has emphasized work with AI-generated art, the overlap of existing rights and ethics frameworks on emerging technologies, and legal issues confronted by digital archives. She is a member of the board of the Global Network Initiative, a multi-stakeholder organization the protects and advances user freedom of expression and privacy around the world.
Before joining the Cyberlaw Clinic, Jessica worked in Business & Legal Affairs for WGBH Educational Foundation, where she advised the American Archive of Public Broadcasting along with numerous WGBH productions. She began her legal career as an associate at Skadden, Arps, Slate, Meagher & Flom LLP focused in corporate transactions. Jessica is also a poet, the author of Redwork (BOAAT Press, 2018), and the recipient of awards from the Poetry Society of America and the 92nd Street Y/Boston Review Discovery Prize. She holds a JD from Columbia Law School, where she was a Hamilton Fellow, James Kent Scholar and Managing Editor of the Journal of Law and the Arts; an MFA in Poetry from the University of Massachusetts; and a BA from Columbia University.
Resources
Cyberlaw Clinic at the Berkman Klein Center for Internet & Society
Principled Artificial Intelligence