by Jess Hui'21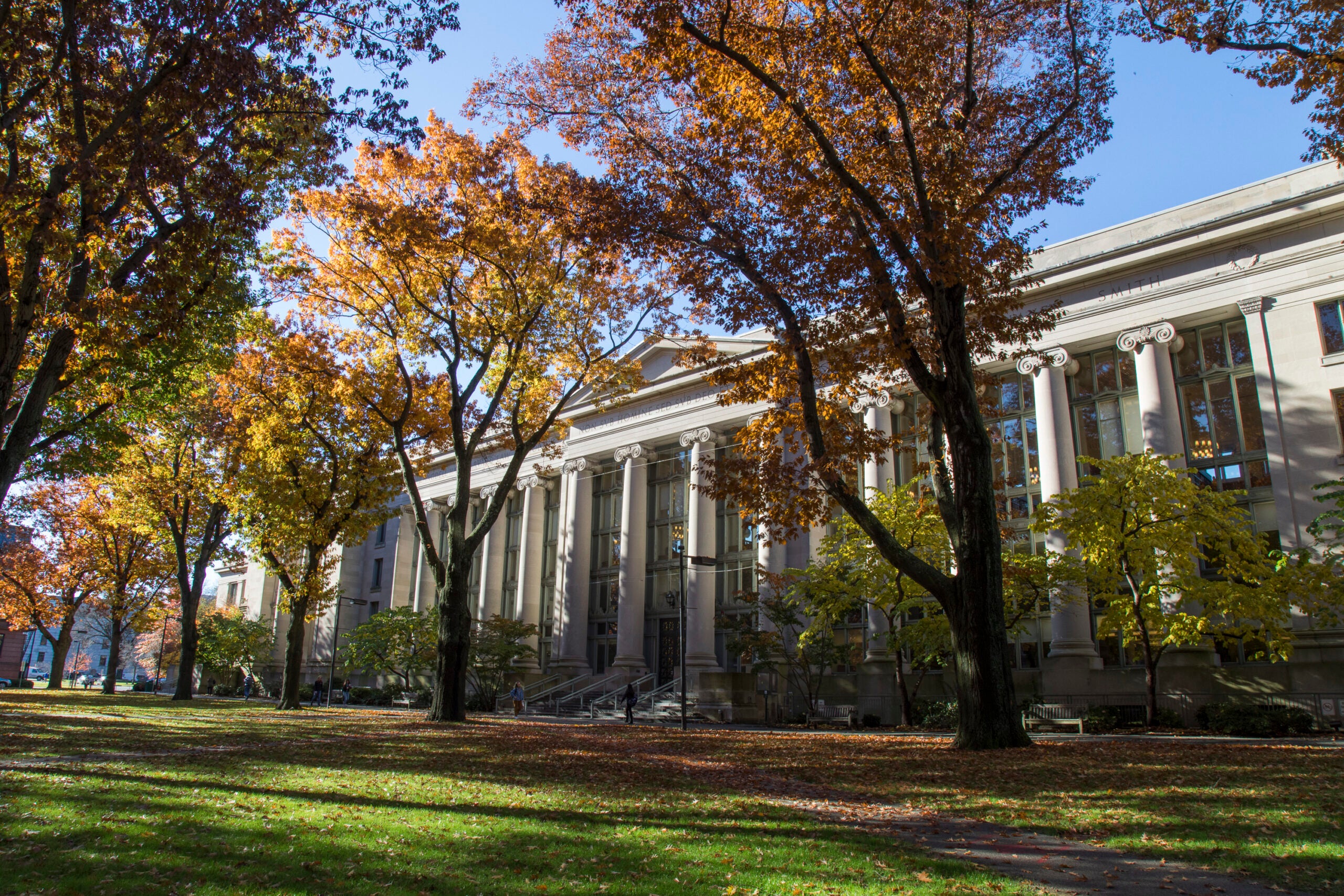 It is virtually impossible for individuals living in this so-called "golden age of surveillance" to engage with the modern world without leaving a trail of data in their wake. As technology advances and makes our lives more convenient, an increasing amount of data is handed over to third-party private companies. The value of data is no secret. The multi-billion dollar industry of data brokering should not be either.
I came to law school with a strong — but unrefined — interest in issues surrounding technology and government surveillance. The Cyberlaw Clinic provided a space for me to further develop and, perhaps more importantly, broaden this interest. The Clinic, with its five instructors with different areas of interest and expertise, has a practice that is remarkably expansive, from consumer protection and compliance to intellectual property, from artificial intelligence and machine learning to speech, media, and the First Amendment. This breadth gave me the luxury of tailoring my experience in terms of not only substantive areas of interest but also skills learned. Over the course of the semester, I got the opportunity to conduct intake, meet regularly with clients, discuss Freedom of Information Act (FOIA) litigation strategy with a team of instructors and student attorneys, advocate for clients before representatives of government agencies, and more.
Perhaps my favorite project was developing a white paper for a client in order to inform the general public about the lack of constitutional and statutory safeguards governing the practice of data brokers selling individuals' information to law enforcement entities and government agencies. Through the white paper project, I explored the intricacies of the Fourth Amendment and learned about the frustratingly fragmented U.S. information privacy regime. Thanks to weekly client meetings, I developed a deep relationship our client, who I had long admired from afar and now still stay in contact with. Most meaningfully, I got the opportunity to work with a fellow student who I had spent my 1L summer interning with. I was consistently amazed by her kindness, professionalism, and brilliance and owe much of my clinical experience to her and Mason Kortz, my clinical supervisor.
When I registered for the Cyberlaw Clinic, I simply expected to learn about and work on issues related to law and technology — which I did. What I didn't expect were life-long mentors, who have continued to advise and vouch for me at every turn since. The Clinic's instructors have always been willing to hop on Zoom to discuss developments in the law (that, more often than not, make me angry and frustrated). They have read and offered incredibly detailed and thought-provoking feedback on student writing I have done, including my student note, which was largely inspired by clinical conversations and assignments. They were invaluable when I was looking for public interest internships for my 2L summer, always offering to chat about organizations and to connect me to individuals in the space. And they are a big part of the reason why I am pursuing a First Amendment fellowship post-graduation, an opportunity I never even knew existed.
While I still believe that HLS's greatest strength is its faculty and student body with a vast array of interests, the Clinic has provided me with a space within HLS where I can surround myself with individuals with similar academic interests and career goals. My experience at the Clinic most definitely has not made it easier to sleep at night, knowing that Amazon Ring sells surveillance footage to law enforcement, that Taylor Swift imbeds facial recognition technologies in cameras used at "selfie-stations" at her concerts, and LexisNexis, West Publishing, and Thomson Reuters — companies that provide services that lawyers use daily — provide vast collections of public and proprietary records in searchable form to ICE and other government agencies. But the Clinic has equipped me with the skills necessary and has made me immensely excited to begin a career litigating issues at the cutting-edge of law, public policy, and technology.