By Kira Horowitz, J.D. '24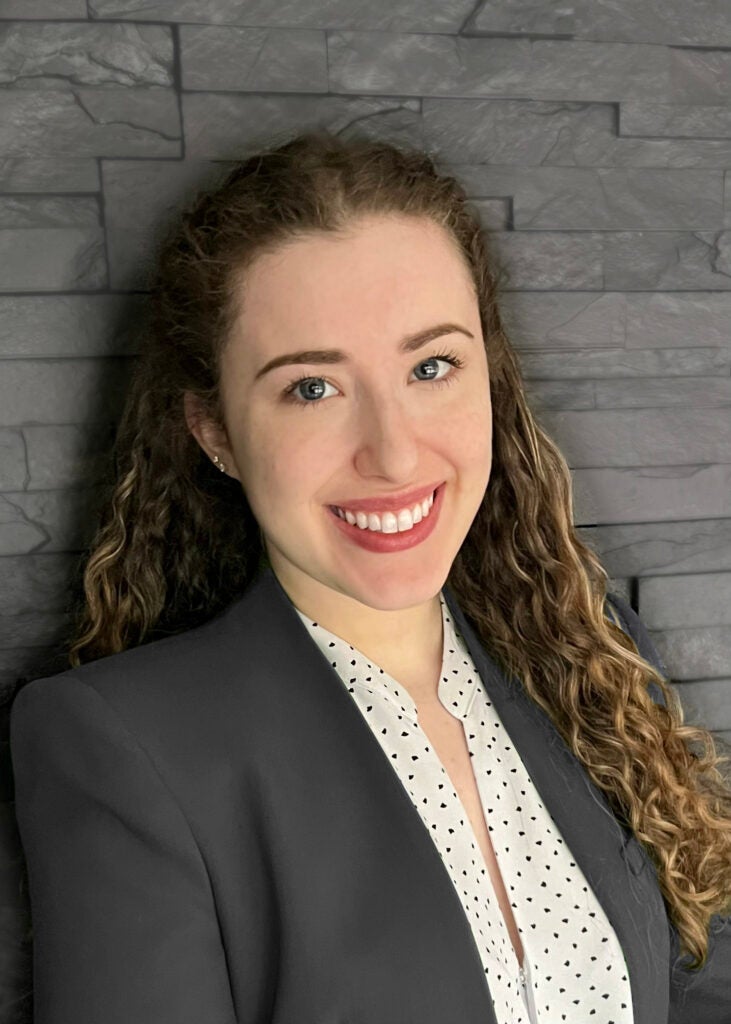 After hearing all about my older sister's incredible experience with the Animal Law & Policy Clinic last spring, I knew I had to try it out for myself. We have both been vegan for over a decade and grew up surrounded by rescued pitbulls, so you could say animal advocacy is just about baked into our family DNA. I spent many weekends throughout my childhood attending protests, volunteering, and even visiting a circus to covertly catch instances of animal abuse on video. Thus, the opportunity to explore a new avenue of animal advocacy while putting my legal education to use was too tempting to pass up.
As soon as clinical registration opened, I made one of the best decisions of my law school career and signed up for the Clinic's fall and spring offerings. At the beginning of this semester, I got to choose between several different projects the Clinic was pursuing. Some focused on traditional litigation, some made use of alternative avenues like submitting petitions for rulemaking, and some did not fit neatly into any category, instead leaving open the possibility for students to brainstorm entirely new strategies. I opted for one litigation project and one non-litigation project in order to get the most well-rounded experience possible, a goal I am already well on my way to achieving.
My litigation project is centered around the discovery process. I had previously drafted memos, briefs, and even an opinion during 1L and my summer internship, but I had no experience drafting documents for discovery. The majority of my knowledge of the discovery process came from a single day in my Civil Procedure class. In my work for the Clinic, I—along with a partner—drafted the first round of interrogatories and requests for production for a suit brought against a roadside zoo for violating the Endangered Species Act. I quickly learned to adapt my writing to fit the goals of the discovery process; while briefs are meant to persuade, interrogatories and requests for production are meant to gather helpful information. Though discovery documents do not rely on case law the way briefs do, it is absolutely critical when drafting interrogatories and requests for production to understand the contours of the law, as the existing legal landscape informs what information will harm or bolster a case. With this in mind, my partner and I have learned to be extremely careful with our language, especially when creating definitions for the terms we use, in order to obtain the information we need without overburdening the opposing counsel. We have, of course, received a tremendous amount of instruction and support from the Clinic. There are always opportunities for us to meet with our project supervisor, ask any questions that arise, and send our drafts in for edits. We are both very excited to continue with this project next semester as the case progresses.
My non-litigation project is still in its early stages, so I cannot share too much information about the strategy we hope to employ. I can, however, discuss how fantastic the work has been so far and how much I have learned. In the beginning of the semester, I focused my attention on a large amount of background research to better understand the topic: the use of cruel trapping devices such as leghold and body-gripping traps. Some of the research I conducted was scientific in nature, while other portions of it were more traditionally legal. All of this felt comfortable and familiar to me. As the semester progressed, my project partner and I began to interview potentially interested parties who had invaluable information about traps that has been informing our project strategy moving forward. With each bout of email correspondence and phone or Zoom interviews, I have become more comfortable speaking with potential clients and crafting questions on the spot regarding unexpected topics that arise during the course of conversation. This project has also been a fantastic opportunity for me to practice drafting and submitting requests under the Freedom of Information Act (and state equivalents). I love how the direction of the project changes slightly with each new bit of information we receive. It is teaching me how to stay on my toes and efficiently adjust work I have already completed to fit a new goal or strategy.
After spending just one semester with the Clinic, I can confidently say I would recommend it to anyone who is interested. I am thrilled to continue working on both of my projects next semester and hope to stay with the Clinic as a 3L as well. The education and experience I have received through the Clinic are completely unlike what I have learned in any of my classes and are undoubtedly shaping me into a better lawyer and advocate.