by Elizabeth Melampy '21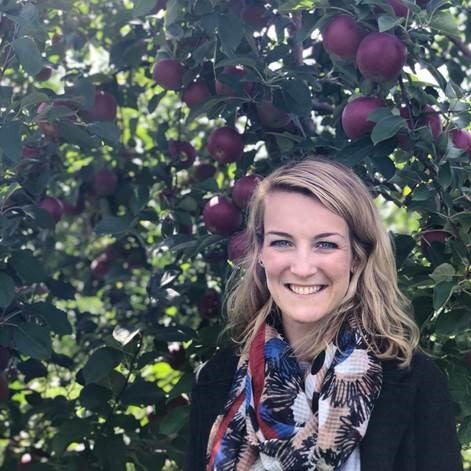 During winter term, I began a litigation externship with Animal Outlook (formerly Compassion Over Killing). Animal Outlook is an organization that works to protect farm animals and to challenge the standard industry practices of animal agribusiness. Through undercover investigations, litigation, and consumer and corporate campaigns, they use a variety of advocacy tools to reveal the truth about animal agriculture and promote protections for farm animals.
During my externship, I have had an opportunity to research federal agricultural subsidy programs, allowing me to understand how complex and deeply rooted the agricultural exceptionalism is in our society. I have written memoranda on a variety of topics relating to regulations on farm animal raising and slaughter. I even got to write an Op-Ed relating to a recent decision in Kansas striking down an "ag-gag" law that impermissibly restricted investigators' First Amendment right to record and publish the operations of industrial animal farms. In conversations with my supervisor, I've learned so much about how animal advocacy organizations operate, and how they choose to prioritize their limited resources to achieve the largest possible progress and protections for animals.
Animal law is a niche field, at least here at Harvard Law School. I have spent my time at HLS so far delving deeper and deeper into the field, learning as much as I can at every step. I interned at the Animal Welfare Institute last summer, where I worked on farm animal protection. I also participated in the Animal Law & Policy Clinic last semester, where I conducted legal research, drafted memoranda, and interacted with clients all seeking creative strategies for protecting the lives and well-being of the animals with whom we share our world.
This externship with Animal Outlook has been a perfect complement to my experiences so far. When working with farm animals in particular, legal advocacy requires creativity; there are very few federal or state protections for farm animals, so rarely is there a slam dunk case or even a type of case that lawyers can rely on as a model. I have been impressed with the creativity—and even courage—that I've seen during my externship as we brainstorm legal theories.
Many people come into law school seeking to advocate for those who cannot speak for themselves. I have found so much purpose and excitement in living out that goal by working for beings who cannot participate in the legal system, yet who are incredibly burdened by it. There are many kinds of abuse that farm animals endure that are routine and perfectly legal, like dehorning, debeaking, or castration without anesthetizing pain medication. Whatever your views on animal agriculture, practically everyone agrees that they shouldn't needlessly suffer. Yet getting into court to challenge a practice like that, or getting a bill on the books to prohibit it, is literally impossible for the cows, chickens, and pigs who suffer the pain for their whole lives before they are slaughtered for our lunch.
In many ways, the law ignores the interests, well-being, and worth of non-human animals, and they need lawyers and advocates who are willing to speak a human, legal language on their behalf. I am excited to be part of a rising tide of animal advocates seeking to use the law as a tool for protecting animals and promoting humane treatment. As I continue my externship into the spring semester, I am looking forward to conducting more research, having more conversations, and participating in meaningful advocacy.