Harvard Law's Supreme Court Litigation Clinic offers advocacy and energy during January Term
By Rachel Reed
Via Harvard Law Today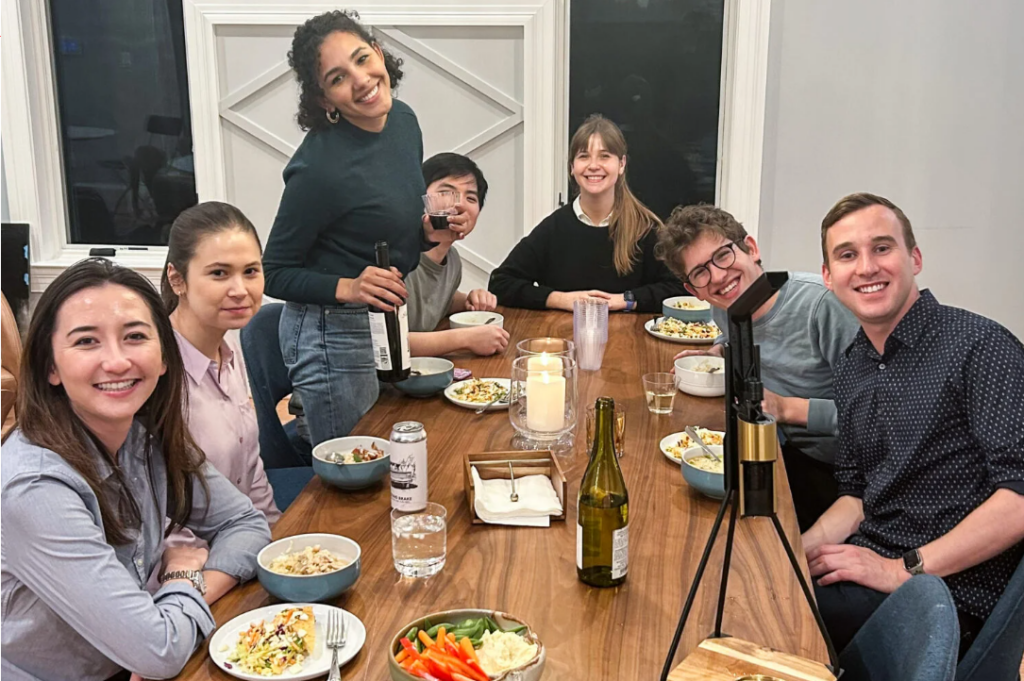 There is no morning bugle call. Nor are there group hikes, swimming lessons, or arts and crafts sessions. It is not even the same season. But despite the lack of obvious similarities between the sleepaway camps of youth and Harvard Law School's Supreme Court Litigation Clinic, Eric Xu '23 says the comparison isn't far off. "Another student said the clinic feels a bit like 'summer camp for law nerds.' I think that is right."
The clinic, offered during Harvard Law's January Term, is situated in Washington, D.C., where students live, learn, and work for three short — but action-packed — weeks. This winter, Xu, Samantha Neal '23, and eight other students studied Supreme Court advocacy and worked in small groups on real cases under the supervision of their clinical instructors, Thomas C. Goldstein, Kevin K. Russell, Eric Citron, Deepak Gupta, Jennifer Bennett, and Jon Taylor.
"The goal of the clinic is to provide students a deep, practical understanding of what practice before the Supreme Court is really like and, hopefully, offer them some new insights into the Court as an institution," says Russell, a lecturer in law.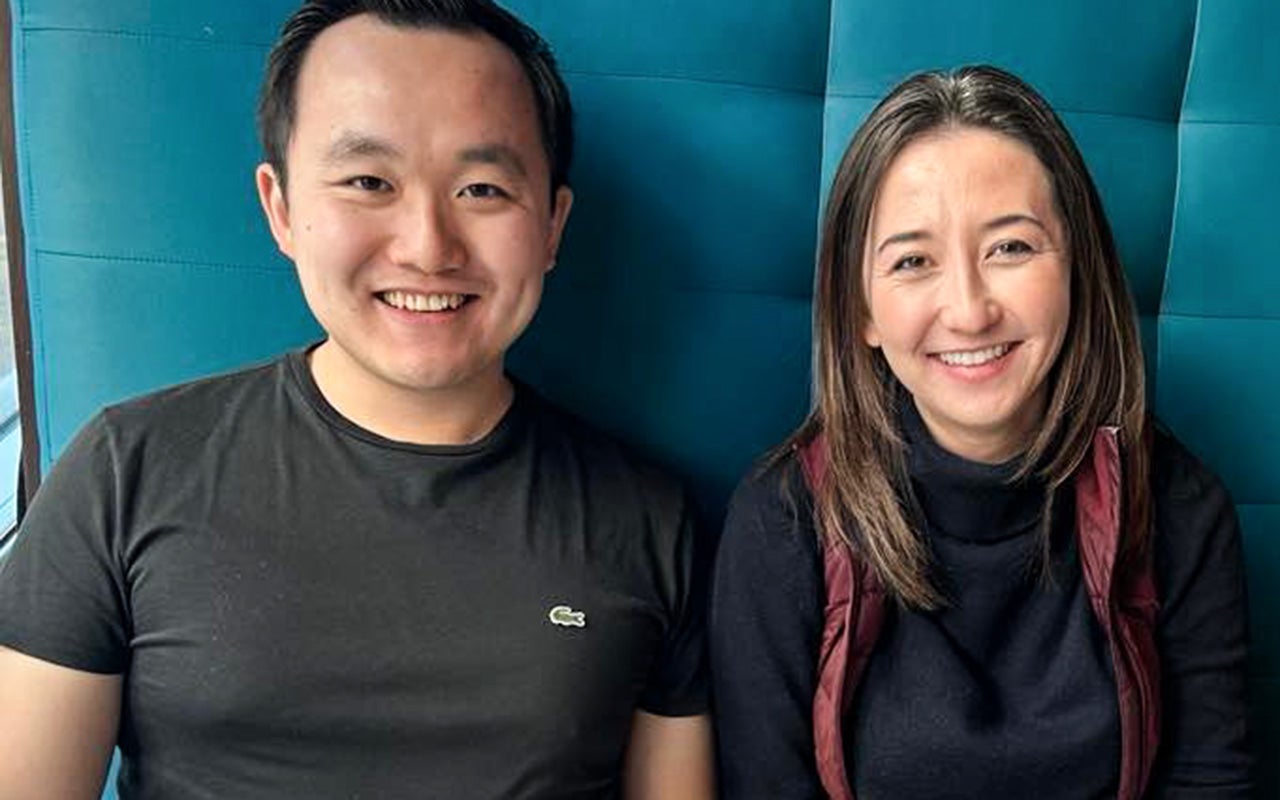 At the end of the term, each team is expected to have produced a thoroughly researched and well-reasoned petition for certiorari for their assigned pro bono client. The petition must present a compelling argument about the novel legal issues raised by their case — and why the Supreme Court should grant review.
"Writing a cert petition is a little like building a plane while flying it," says Neal. "We're doing original research to put together a case on a foundational but surprisingly unresolved question of civil procedure. Because we only have three weeks here, the timeline has been pretty intense. But it's required us to work very efficiently and collaboratively, which is great training for future experiences."
And although the odds of the Court granting a writ of cert seem low — it typically accepts around 50-60 cases per term out of more than 6,000 submissions — the clinic succeeded in getting the Court to grant cert in one of its cases last year, says Xu. He is hopeful for this term's cases as well. "When you have clinical instructors of the caliber that we have, and you have a lot of hard-working students, the odds are slightly higher."
Putting theory into practice
As a first-year law student, Xu had enjoyed his civil procedure course, so much so that he served as a teaching fellow for the class the following year. So, it felt like good luck — and an even better experience — that he and his three clinic teammates were assigned a case involving an unresolved issue in that area of law.
"You spend so much time in law school learning the strategy of how issues are presented before the Court, what the justices might be interested in, and it's all very abstract," Xu says. "And so, getting a chance to work with your hands and craft something that didn't exist before, it was just a really satisfying thing to do."
The case required him to think analytically as he sifted through thousands of potentially relevant pieces of case law to find those that mattered. It was also a chance to hone teamwork skills, to take full advantage of every student's contributions, he says. "I think because you have so much to do in such a little bit of time, no one person can do it all. Everybody has to pitch in on every part. We have all read one another's sections multiple times, we've traded drafts, and we've really explored the ideas together."
Neal appreciated the pedagogical opportunities presented by the clinic, as well. "Because it's the court of last resort, questions presented are often of first impression," she says. "This can require creative thinking about how to frame a legal issue, distill it in an accessible way, and cleanly present it. Getting to develop these skills in an immersive clinic has been invaluable, because we're both learning and applying the concepts we're being taught in real time."
Gaining hands-on experience in actual litigation before the Court was a major benefit of the clinic, adds Neal. "Experiencing the mechanics of Supreme Court advocacy firsthand has been a tremendous learning experience. It's one thing to learn about it in the classroom, but quite another to put it to practice."
Beyond their educational and clinical work, Xu and Neal say they enjoyed the unique extracurricular activities that living in D.C. allowed, such as a visit to the Supreme Court Building to observe an actual oral argument and speak briefly to one of the justices.
Students also attended weekly dinners hosted by the clinic's instructors, during which special guests — many of whom were veteran SCOTUS advocates — shared stories about their own arguments before the Court. "We were able to chat about their careers, their lives, why they made the decisions they did," says Xu. "It was very professionally satisfying, and also cool to see some of my appellate idols in person."
Between class time, casework, and outside activities, the cohort became fast friends, says Xu. "I had heard from previous students who were in the clinic that the group really forms a bond. That has absolutely been the case. You spend so much time together, you're all working on similar things, and you can all bounce ideas off each other. It's just an incredible environment."
Xu says the clinic experience was fast-paced — a semester's worth of activity packed into just three weeks. But the skills gained, friendships forged, and clients supported made the experience exhilarating — not daunting.
"If you're looking for a J-Term course where you can kick up your feet and relax a little bit, this certainly isn't it," says Xu. "But if you want to be surrounded by really motivated, talented people and work for a good cause for a couple of weeks, I can't think of a better way to do that than this clinic."