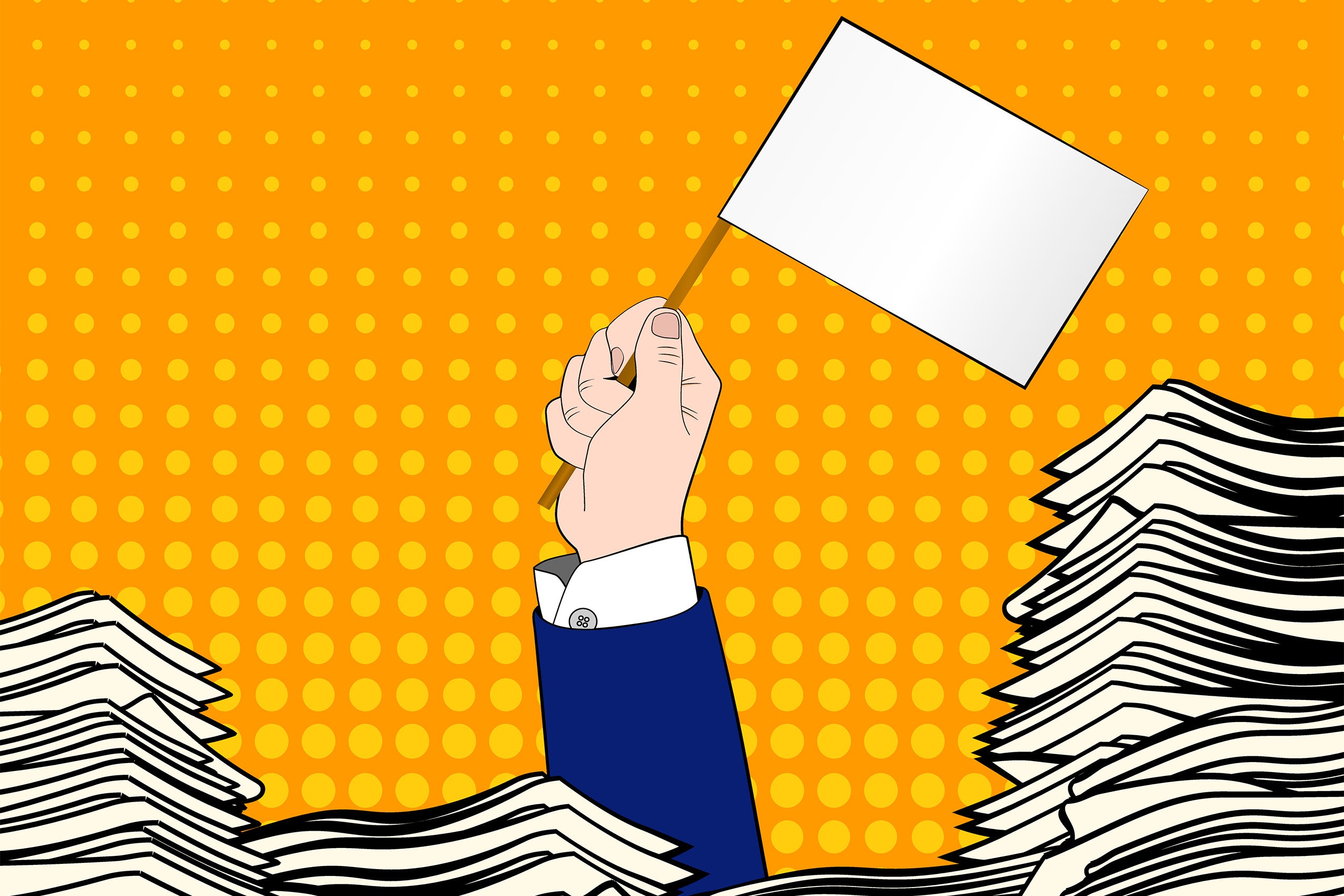 When Harvard Law School announced plans in February to create a new legal clinic focused on the rights of individuals to practice their religion, officials said it would be modeled on a similar program founded at Stanford Law School in 2012.
Since that announcement, HLS has reemphasized that commitment by recruiting James Sonne '97, a professor of law at Stanford and founder of its landmark Religious Liberty Clinic, to help get Harvard's new clinic off the ground this fall. As a visitor this semester and in collaboration with experienced attorney staff, Sonne will lead the clinic's first students, select the first legal cases, and give shape to the new clinic's structure and philosophy as the Law School undertakes to hire a permanent director reflecting the same tradition animating Sonne and his clinic at Stanford.
HLS's new Religious Freedom Clinic will join other new clinics established over the past several years, including those focused on animal law and policy, LGBTQ+ advocacy, and voting rights. As the course description explains:
This offering provides students a hands-on, supervised experience representing a diverse group of clients in legal matters arising from a wide range of beliefs, practices, and circumstances. As a pro bono program dedicated to building bridges in service to those in need, the clinic focuses on representing members of minority faiths, the vulnerable, and those who serve or support them in our pluralistic society. This includes helping the imprisoned, victims of workplace discrimination, and those facing obstacles in ministering to migrants, the poor, and their communities.
In a recent Q&A with Harvard Law Today, Sonne discussed why he believes religious freedom, and its protection, is important, outlined the types of cases he and his students work on at Stanford, and reminisced about his time at HLS.
Harvard Law Today: Why did Stanford, and why does Harvard Law, need a legal clinic focused on religious freedom?
James Sonne: First and foremost is the growing importance of clinical education, and the value this type of program can provide in preparing an aspiring lawyer for the profession. To see the world through the eyes of a suffering client facing challenges to their very identity, to tell their story and find practical solutions across cultural divides, and to balance countervailing interests and values in a thoughtful way is a remarkable opportunity for a lawyer in training—no matter the student's future area of law practice.
Beyond this immediate pedagogical goal, then, is also the importance of renewing and elevating the conversation around religious freedom as a universal human good in need of protection rather than a narrow tool lost to the political winds. The growing need for religious literacy and cross-cultural understanding among future lawyers and leaders—which is particularly important for safeguarding the rights of religious minorities—calls for the type of dynamic engagement we can offer in these clinics.
Having shown this all can be done at a "gold standard" and cutting-edge level at Stanford, it's only natural that its oldest friend—and my alma mater—would join the effort. And I am honored to help.
HLT: What types of cases have you and your students at Stanford taken?
Sonne: The cases we've taken at Stanford have centered on areas where the points we're trying to emphasize in the classroom and courtroom frequently come into play—human-first lawyering, cross-cultural understanding, problem solving, bridge building, and so on. These areas have typically included cases involving prisoners' rights, employment litigation, and humanitarian outreach, as well as ad hoc projects in line with a client-centered pedagogy and focus on marginalized clients and communities.
On the prisoner side, for example, we represent clients facing obstacles to their religious beliefs and practices during their incarceration—as a matter of basic humanity, yes, but also often as part of their reconciliation. Examples include religious diets, head coverings, and most recently, advocacy for a death-row inmate seeking a spiritual advisor of his (Muslim) faith by his side at the time of his execution. In this work, we not only introduce our students to its necessity and the humanity we all share—including the importance of human dignity no matter the situation—we also give voice to such mercy generally. And we've had remarkable success, including a major win at the Ninth Circuit.
HLT: Can you share an example of an employment case?
Sonne: We represent a Seventh-day Adventist, who, as part of that faith, observes a Saturday Sabbath. She wants to be a correctional officer, but California insists that anyone who cannot unconditionally pledge 24/7/365 availability cannot have that job. The position our students have advocated, however, is that, given the size of the prison system and the flexibility afforded in other situations, surely they could accommodate our client. The need to abstain from Sabbath work—whether you're Adventist, Jewish, Mormon, etc.—is an ancient practice that can and should be honored as a matter of equal opportunity.
Our students also recently worked with the U.S. Department of Justice on behalf of a school security guard wanting to wear a religious beard—in conflict with the city school district's uniform standards. Our position, again, was that a large employer should be able to balance its standards with the interests of our clients and communities. Isn't a diverse and inclusive security force a good thing? Can't we find a solution that works for everyone? Fortunately, in that case we reached a good settlement to that end.
HLT: What about the other types of cases you mentioned?
Sonne: One of our landmark wins was for a homeless ministry at a neighborhood church. The church saw every homeless person in the city as part of its congregation and welcomed them onto its property for food, clothing, and worship in accord with its religious beliefs to feed and clothe the poor. Neighbors, however, complained about some of the ministry's secondary effects and it was unfortunately forced to close. After a long struggle in city hall and the courts, and working alongside my former law firm, we secured a unanimous opinion from the Ninth Circuit protecting the church and rejecting a ban on its ministry in favor of a balanced approach that would honor both its interests and those of the neighbors.
We were also successful recently in a multi-year, multi-lawyer effort involving the construction of a local mosque. Sadly, Muslim communities face challenges across the country in trying to construct houses of worship—in ways other faiths just don't. In the case we worked on, the planning authorities ultimately ruled in our client's favor over objections from members of the public, and we are very grateful for that. But it was a long, difficult, and expensive road for what was, in our view, a fairly straightforward request to meet the needs of a growing and dynamic congregation that has been in the community for decades.
HLT: Would you envision taking similar cases at HLS?
Sonne: Religious freedom is a fantastic way to learn how to be a lawyer in our pluralistic society. Particularly in this moment in our country, students will be drawn to the clinic because of the profound questions it raises and the lawyering experience it offers. Harvard and Stanford are different schools with distinct approaches to legal education—including in their clinics. But I expect the tone and areas of focus in this arena to be in sync, and, together with those who will join me in teaching and supervising students in the clinic there this fall, I look forward to sharing what I've learned as Harvard starts its own journey.
HLT: What would you say to skeptics on the either side of the religious freedom debate?
Sonne: Beyond a teaching mission, or intertwined with it, is the need to protect and elevate the religious freedom of those in need. And by focusing on vulnerable, marginalized, and underrepresented clients and communities, and those that serve them—as we do in clinics generally and have done consistently in our Stanford program—we can not only obtain needed justice but also show religious liberty is not a narrow political tool for a favored set of beliefs but a universal value that witnesses to our common humanity. In the process, we also develop and highlight the importance of religious literacy.
Religious freedom should not be a political or partisan issue. Just consider the plea of a Muslim inmate for a chaplain of that faith to be by his side at the end of his life, the right of a Jehovah's Witness to keep her job without violating her conscience, the ability of a soup kitchen or homeless shelter to serve the needy in their community as a matter of free religious exercise. These are the types of issues we're talking about here, and, to my mind, they should enjoy broad support from across any aisle.
HLT: Can you recall some of your favorite memories from your time at Harvard Law School?
Sonne: I have such fond memories. From the butterflies in my stomach heading into Professor Miller's Civil Procedure that first day, to long conversations about law and life with Professors Glendon and Mansfield, to winter drinks by the fireplace with classmates at Grendel's Den, it was a special time. You have a wonderful community here at HLS, and I'm grateful to have this chance to make a return visit and, with the help of those who'll be teaching and supervising alongside me, give back to it this fall.