By Jackie Calahong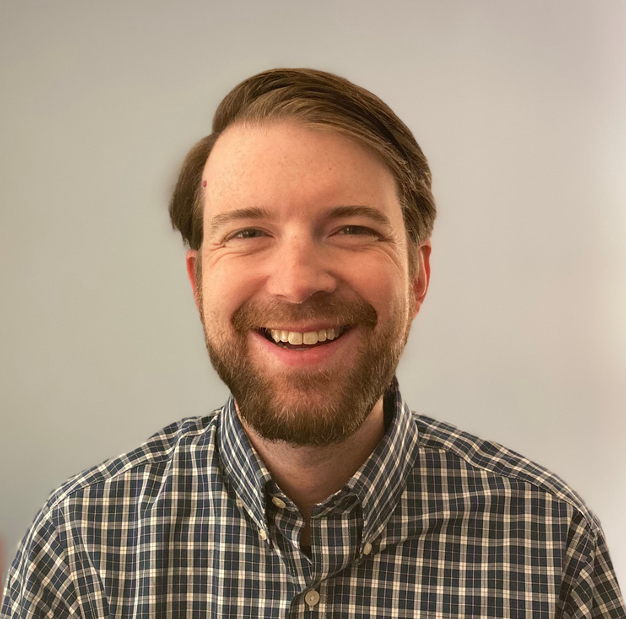 Frank Sturges graduated from HLS in 2020. At HLS, Frank was co-editor-in-chief of the Harvard Environmental Law Review and interned with Earthjustice and the Western Environmental Law Center. As a student in the Clinic, Frank assisted with the drafting of an amicus brief in support of lawsuits challenging the shrinking of national monuments, wrote comments opposing the Trump Administration's proposal to revise the definition of "Waters of the United States" under the Clean Water Act, and assisted with the drafting of an amicus brief to the U.S. Supreme Court in another Clean Water Act case, County of Maui v. Hawai'i Wildlife Fund, et al. (U.S. 18-260). Frank was also part of the Spring 2019 cohort of the Climate Solutions Living Lab, where he worked on a project team that drafted a proposed district energy implementation plan.
Frank joined Clean Air Task Force (CATF) as an Attorney in April 2023. Prior to CATF, Frank was a litigation fellow with the Natural Resources Defense Council and a Presidential Management Fellow at the Office of Management and Budget and the Bureau of Land Management. He also holds an M.S. in natural resources and the environment and an M.P.P. from the University of Michigan, and a B.A. from the University of North Carolina.
---
Environmental Law & Policy Clinic (ELPC): What did you do after graduating from HLS in 2020, and how did you come to working at Clean Air Task Force (CATF)?
Frank Sturges (FS): After graduating, I joined the litigation team at the Natural Resources Defense Council through the Beagle Fellowship. In that role, I represented NRDC on a successful challenge to restore Endangered Species Act protections for gray wolves, brought a National Environmental Policy Act challenge to the U.S. Postal Service's environmental review for new delivery trucks, and represented the organization on other matters in federal court and before agencies. The Clean Air Task Force has grown significantly recently, and I was glad to have the opportunity to join CATF as my fellowship neared its end.
ELPC: Tell us more about your work at CATF – what are some of the highlights and what are some of the challenges? What are you looking forward to working on this year?
FS: At CATF, I'm a member of the legal team for a nonprofit that works to safeguard against climate change by catalyzing rapid deployment of low-carbon technologies and other climate solutions. I really enjoy the solutions-oriented approach of the group, and one highlight of my job as an attorney is getting to work with program teams and experts on land use and infrastructure solutions to climate change throughout the entire policy and legal process. The most challenging aspect is probably getting up to speed quickly on a wide range of complicated areas of the law, from the Clean Air Act to electric transmission, but that's what it takes to take an integrated approach to finding all the various policy and legal levers to put climate solutions in place. This year, I'm particularly excited about working on the ways land use, infrastructure, and renewable and zerocarbon energy development intersect in how the management of federal lands can address climate change.
ELPC: In what ways did your experiences at HLS shape/influence your career trajectory and where you are today (e.g., your work in the Clinic, the environmental law courses you took or the Climate Solutions Living Lab, and/or any other activities you were involved in)?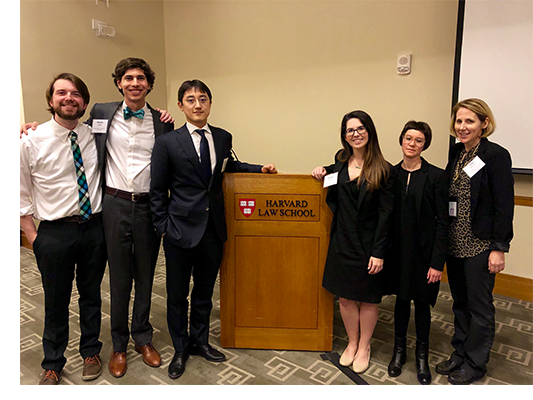 FS: At HLS, I really learned how to approach environmental issues through the litigation lens. I worked in and studied environmental policy before law school, so I always knew I wanted to go into environmental law, but in the environmental law clinic and courses like advanced environmental law I learned how to approach those areas in a different way. At the clinic, I worked on public comments for proposed agency rules with an eye to how the comments would set up subsequent legal challenges, and in advanced environmental law we dove into ongoing and recent court decisions every single week. Those skills set me up to jump immediately into litigation and prepared me to do my first oral argument in district court only a year after I had graduated.
In the Climate Solutions Living Lab, I also learned about the role that a lawyer can play on interdisciplinary teams. Now I do the same thing every single day as I analyze regulations, draft comments, and represent CATF in different stakeholder coalitions.
ELPC: What advice do you have for our current law students who are interested in practicing environmental law after graduation?
FS: Take advantage of as many environment-related law opportunities in law school as you can and make sure that they give you a range of experiences and insight. First off, understanding a range of perspectives makes you a more effective legal advocate. It's helpful to know how to approach a problem from more than one angle, and you get that ability from mixing nonprofit and government internships or externships, pursuing litigation and policy experiential credits or writing projects, and taking courses across environmental law, natural resources, and related areas like Federal Indian law and administrative law. Second off, you never know what door will open for an opportunity in the field, and having a varied background sets you up to succeed no matter where your career takes you.
ELPC: What is your favorite part of living in the Chicago area?
FS: Water! I love living on a Great Lake and being close to some of my favorite natural areas, such as the Boundary Waters Canoe Area Wilderness in Minnesota.
---
Read more about the Environmental Law & Policy Clinic in their 2023 Annual Report.