HLS continues to expand its international focus—and its graduates are taking notice
As Harvard Law School has increasingly emphasized the study of international, foreign and comparative law in the last several years, donations from international alumni and gifts to the school's international programs have been steadily mounting.
Support of international programs by U.S. donors has increased by more than $27 million since the previous campaign was completed 13 years ago. And during the same period, gifts from international donors to the law school have increased by more than $10 million.
"Harvard has had a long history of great strength in international, foreign and comparative law," says Professor William Alford '77, vice dean for the Graduate Program and International Legal Studies. "But over the past decade, and especially in Dean Elena Kagan's tenure, we have accentuated it even more."
One of the most important changes, he says, is in the first-year curriculum. Every 1L now takes one of several new foundational courses in international or comparative law. These are complemented by more than 65 upper-level offerings dealing with the opportunities and challenges of globalization, and by the increased inclusion of international, foreign and comparative law material in many other courses.
At the same time, the law school has established a joint-degree program with the University of Cambridge and formal exchange programs with the University of Geneva Faculty of Law, the Graduate Institute of International and Development Studies in Geneva, the University of Sydney Law School, the Fudan University Law School in Shanghai, the University of Tokyo Graduate School of Law and Politics, the Fundação Getulio Vargas Schools of Law in Rio de Janeiro and São Paulo, the University of Chile School of Law in Santiago and the University of Witwatersrand School of Law in Johannesburg, as well as informal links with dozens of other foreign institutions and special human rights clinics in Argentina and Thailand. Through these and a range of summer and winter-term opportunities, several hundred HLS students annually study or work abroad. And students from more than 80 countries are now represented in the student body.
"Harvard Law School has evolved, and it's a global presence now," says John F. "Jack" Cogan Jr. '52, co-chairman of the international component of the "Setting the Standard" campaign. A retired partner at WilmerHale in Boston, Cogan says he has an abiding interest in the concept of international practice, having worked in Africa, Poland, Russia, India, China and the Czech Republic during the course of his corporate law practice and as deputy chairman of Pioneer Global Asset Management (Italy) and president of the Pioneer Family of Mutual Funds (U.S.). "You can't practice law with a parochial point of view," he says.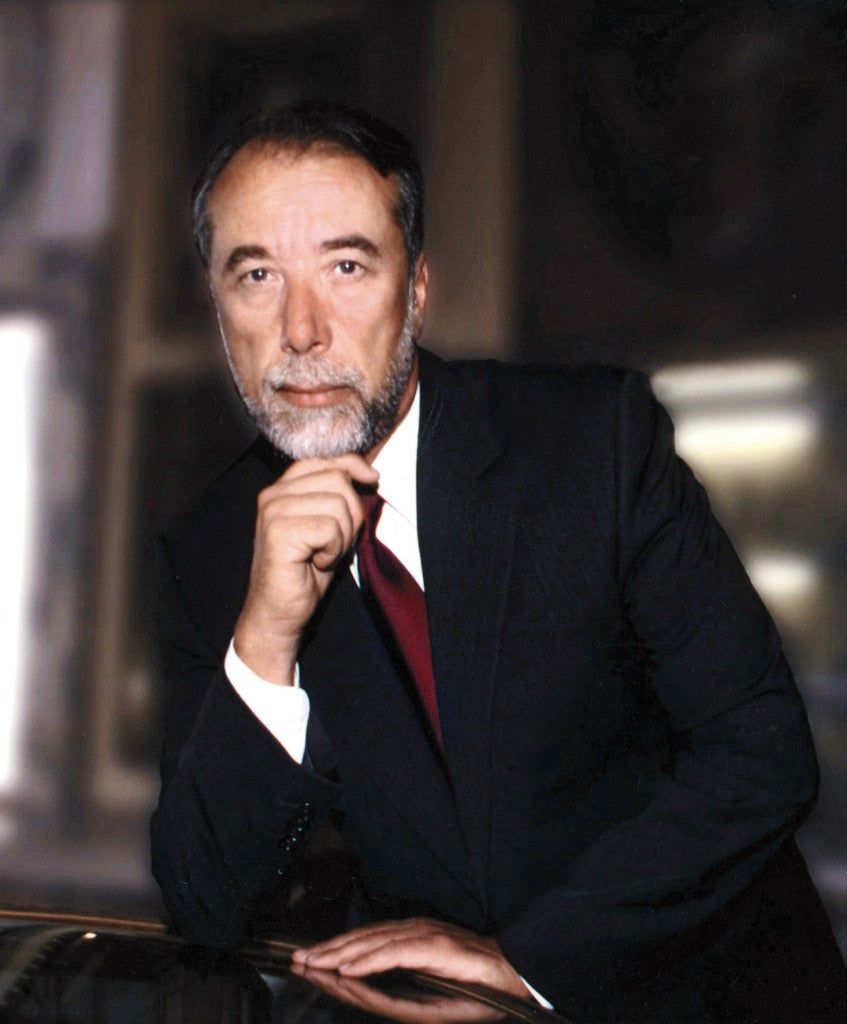 Cogan co-chaired the international campaign with Domenico De Sole LL.M. '72. A native of Italy, De Sole is chairman of the fashion design firm Tom Ford International and former president and CEO of the Gucci Group. He received his LL.M. from Harvard on a scholarship. "It helped me dramatically. I feel a moral commitment that I needed to return and be grateful to an institution that helped me from the very beginning."
De Sole has been heartened by Harvard's expansion of its international orientation. And he recognizes that "anytime you have an expansion, you have to be realistic about the need of funding these programs."
Both Cogan and De Sole observe that the law school had never reached out to international donors as systematically as it has over the past five years. Part of the process is educating foreign alumni on the central role that alumni donations play in American higher education. "Not all alumni who have gone to the school are aware of how much the school supplements the payment of fees," says Cogan. "In many countries, university education is paid by the state." Cogan also says that the United States offers expansive and helpful tax deductions for donations, which are not as common in other countries.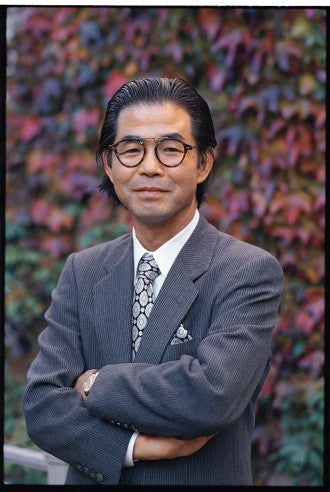 The international campaign has generated support from many corners of the globe. In Tokyo, the law firm Yanagida & Nomura, founded by Yukio Yanagida LL.M. '66, contributed generously to the Ishikawa Memorial Fund, which will support Japanese legal studies at Harvard. Like De Sole, Yanagida and his partners see their contributions as a way to express gratitude. "The decision to support Harvard arose from the close ties our individual partners and associates have with the law school," says Yanagida. "We are proud to have Harvard J.D.s, LL.M.s and former visiting professors among our number. We value the education and experience we received there. And while we cannot repay that debt, we were glad to contribute so that the next generation might benefit in turn."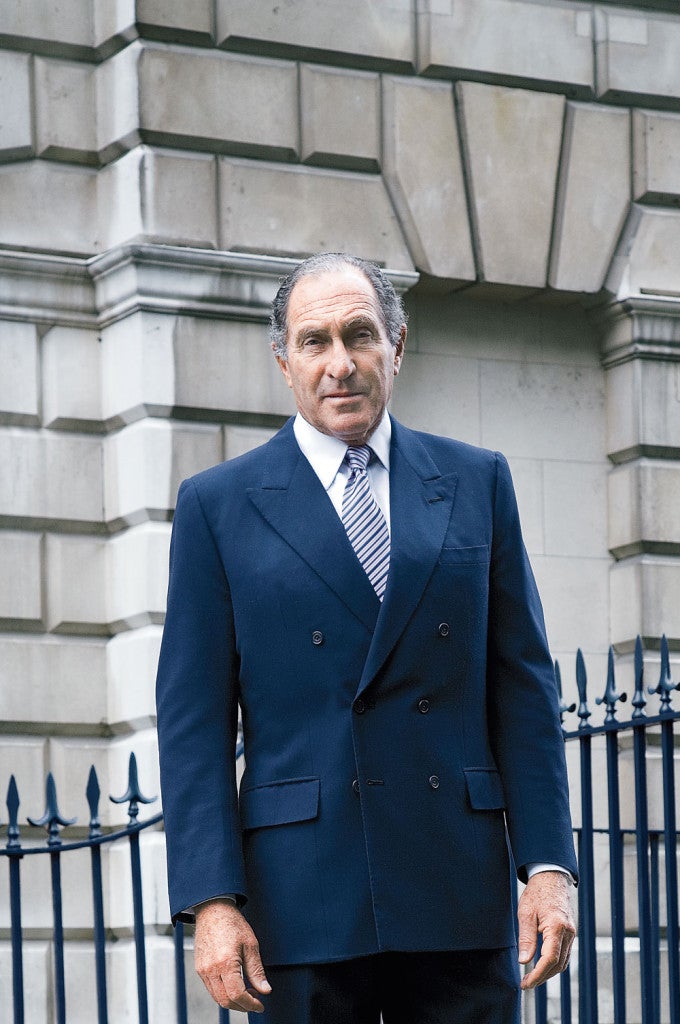 South African native Tony Bloom LL.M. '64 recalls how Harvard Law School opened his eyes to a wider world. Chairman of Cineworld UK and a veteran of the struggle against apartheid, Bloom now is helping provide opportunities to subsequent generations of international law students at Harvard. "HLS takes literally hundreds of people, most of whom don't have the financial means to attend, and finds the money for them," he says. "Then the students go back to virtually every country in the world and make a difference. There is a multiplier effect."
Donations to the international campaign have their own multiplier effect, says Alford. They make it possible for students to study or do research abroad, provide financial aid for international students (a donor challenge netted more than $2 million for this purpose) and support initiatives with an international scope, such as the Harvard Project on Disability, which influenced the drafting and adoption of the U.N. Convention on the Rights of Persons with Disabilities. The gifts also help to sustain the law school's burgeoning international clinical programs, such as the International Human Rights Clinic, funded by Rita Hauser '58 (see story), among other donors.
For all of this, says Alford, "the support of alumni has been crucial and we are immensely grateful."