The Last Lecture Series, sponsored annually by the 3L and LL.M. class marshals, is a Harvard Law School tradition in which selected faculty members impart insight, advice, and final words of wisdom to the graduating class. The faculty selected as this year's speakers were Nikolas Bowie '14, Molly Brady, Stephanie Robinson '94, and Jon Hanson.
---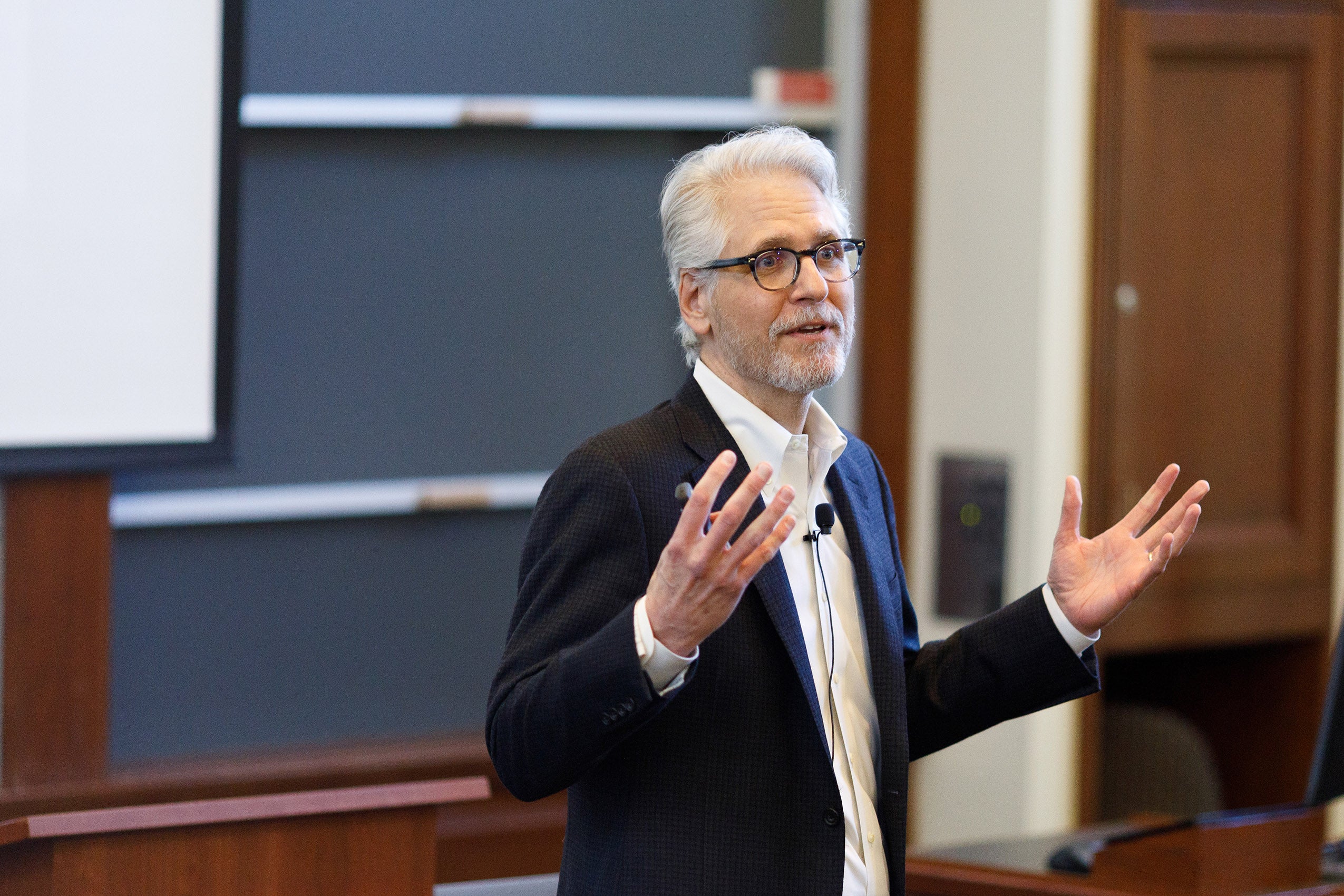 In the first of this year's Last Lectures, Professor Jon Hanson challenged students to think about what justice really means — and whether it's truly provided by the American legal system or even taught in law school. "The law needs to sell justice like McDonald's needs to serve burgers," said Hanson, who is the faculty director of the Systemic Justice Project at Harvard Law School. Read more and watch the lecture.
---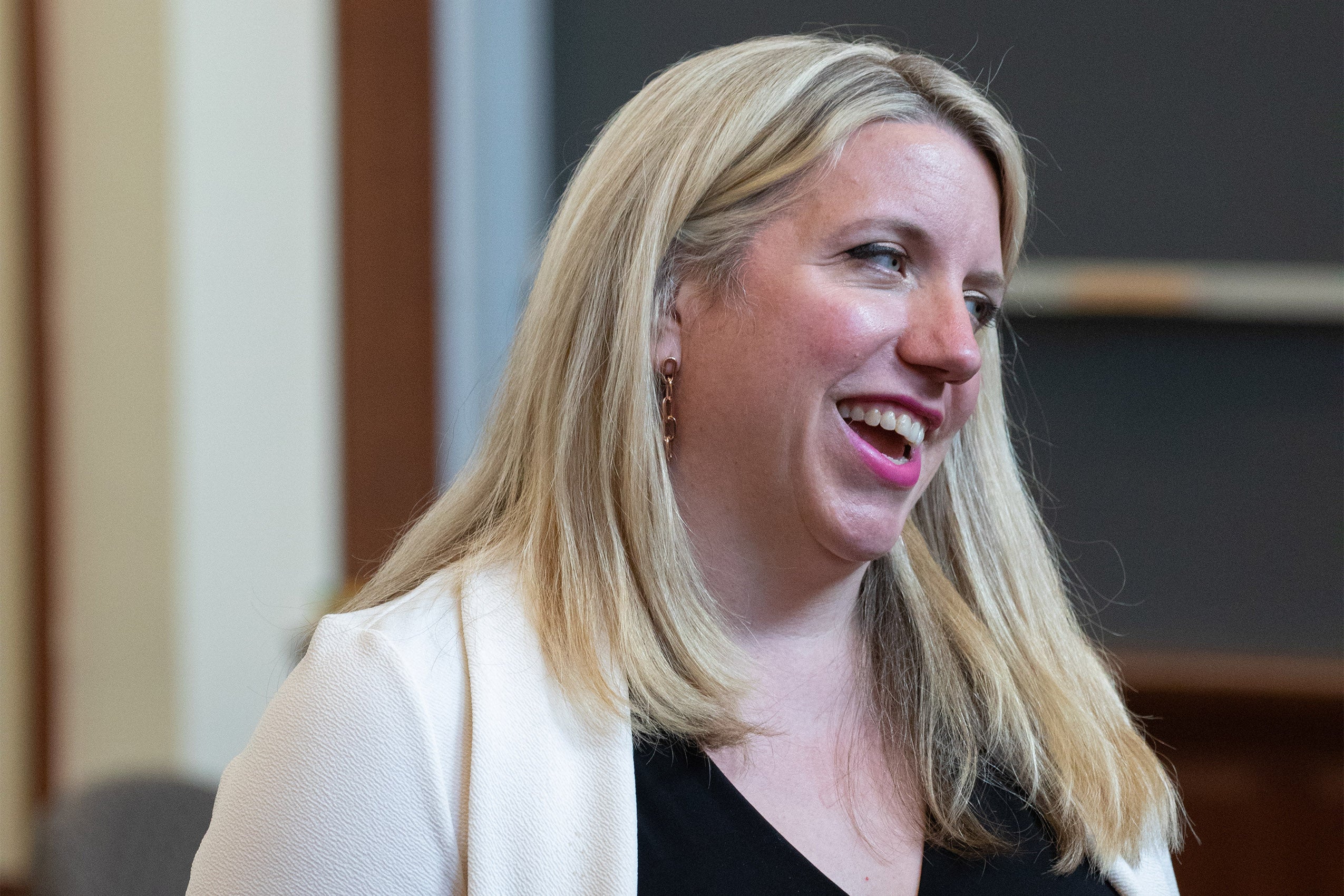 It's not often that a favorite Harvard professor will remind you never to wash your vegetables with soap. Or to order scallops at a VIP dinner whenever possible. Or to make sure that all your public addresses are under a half-hour long.
Those were a few of the insights that Harvard Law School Professor Molly Brady offered in a Last Lecture to graduating Harvard Law students that she built around the theme, "Advice I Did Not Take." Brady, who specializes in property law, recently gave birth to a son and took time from her maternity leave to deliver the second of this year's sendoff addresses to the graduating class. Read more and watch the lecture.
---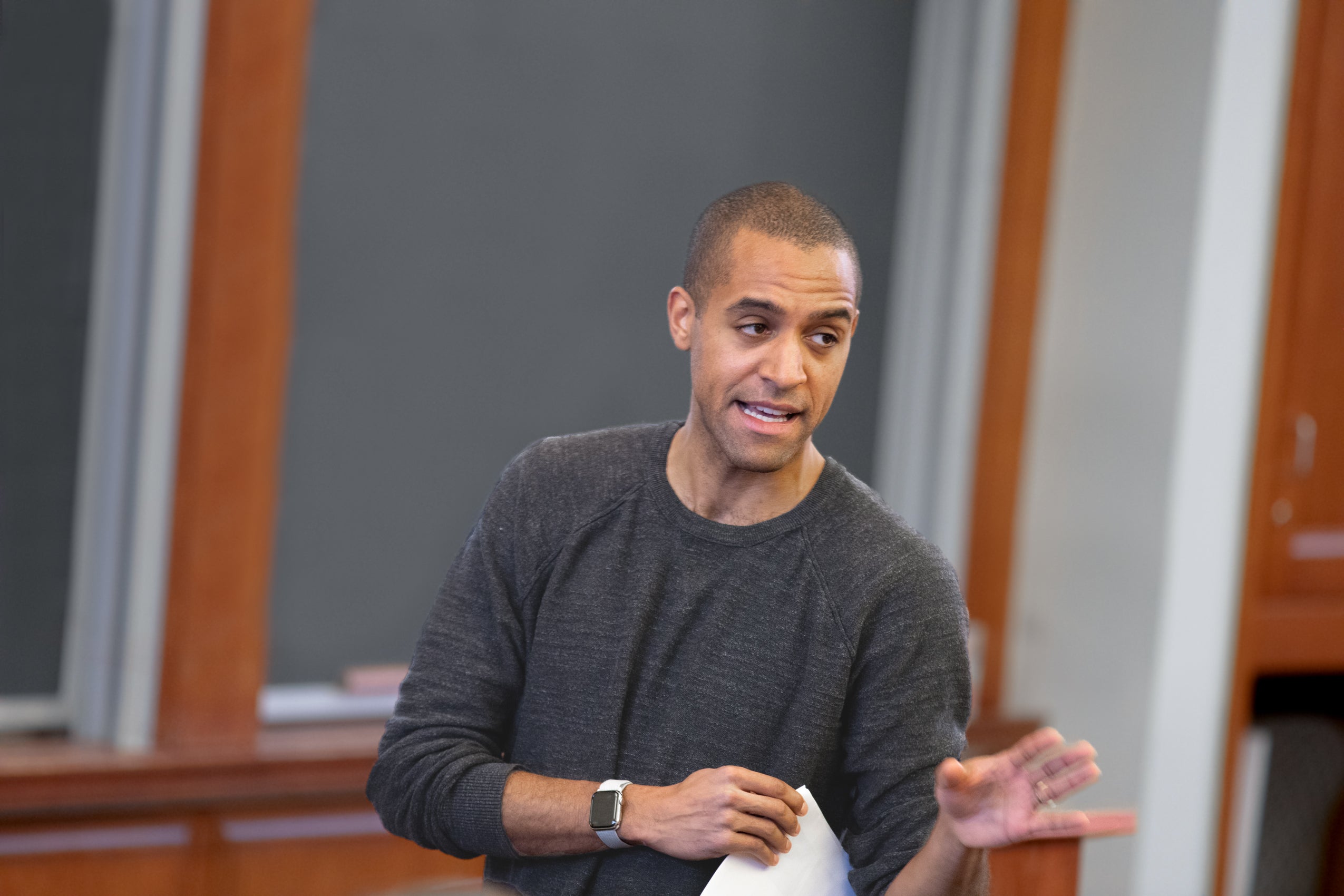 In a philosophical and wide-ranging talk, Harvard Law School Assistant Professor Nikolas Bowie '14 reminded the Class of 2022 that they are on the verge of changing the world.
"As Harvard Law School graduates, you are some of the most powerful people on the planet, and that is not an overstatement," he told them. "You may think that the injustices that brought you here are permanent, that there isn't much you can do to change them. But there is, and you can." Read more and watch the lecture.
---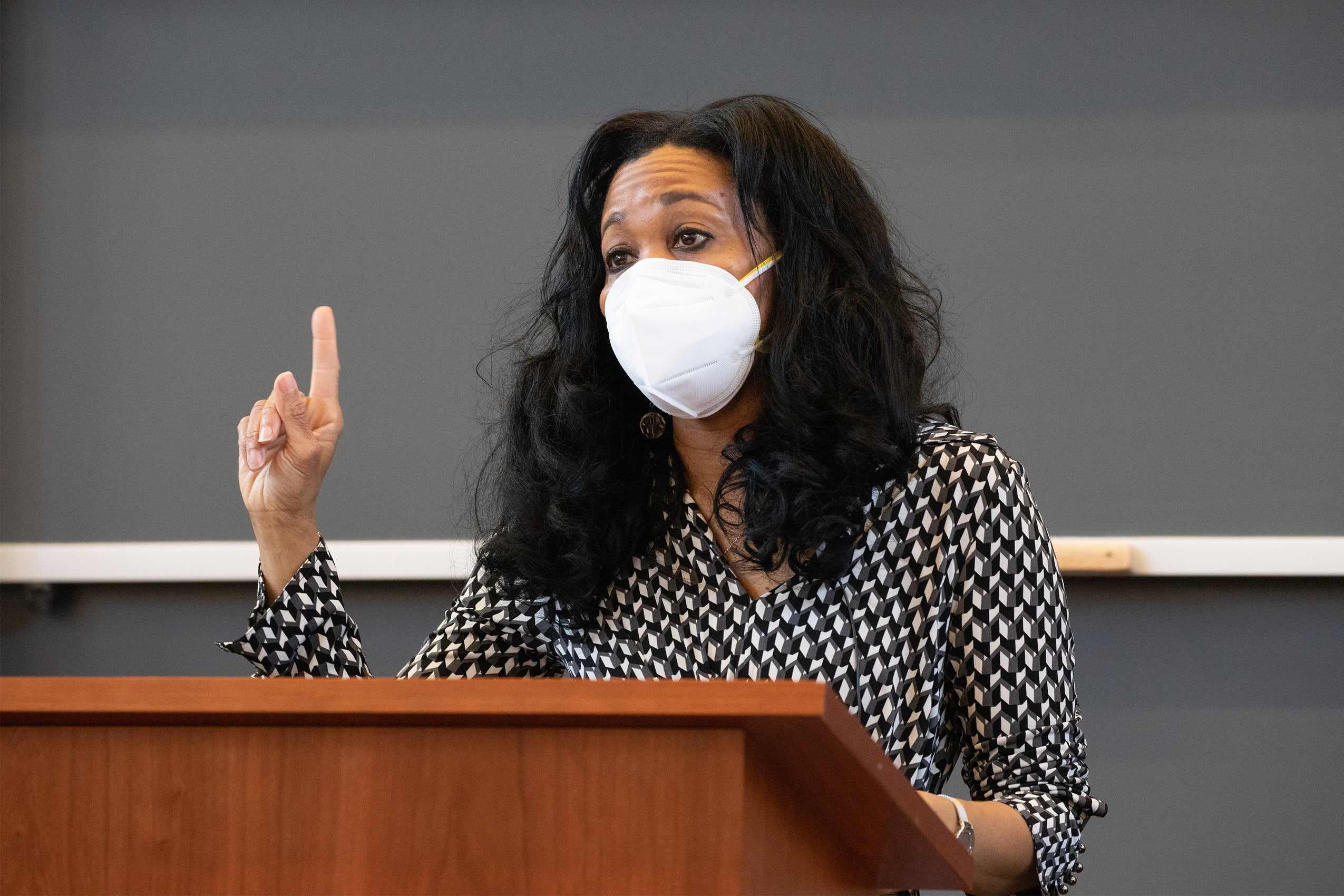 There were no surfboards in evidence when Stephanie Robinson '94 delivered the final installment of this year's Last Lectures. But Robinson, a Harvard Law School lecturer on law and former chief counsel to Massachusetts Senator Edward Kennedy, suggested that soon-to-be Harvard Law School graduates could take some life lessons from the philosophy of that sport. Read more and watch the lecture