On August 19, Harvard Law School's Graduate Program officially welcomed the LL.M. Class of 2020 to campus: 182 students representing 61 countries and jurisdictions, from Argentina to Zimbabwe, who will spend the upcoming academic year pursuing a Master of Laws degree.
The Law School's LL.M. program attracts students from a variety of legal systems, with diverse backgrounds and career plans. As is typical, 98% of this year's class hold law degrees from law schools outside of the United States or Puerto Rico. Many of the LL.M. students already hold advanced degrees in law and/or additional degrees in fields such as history, literature, applied mathematics, and engineering.
More than 80% have completed two or more years of law practice, teaching and/or advanced studies. They include lawyers in private practice, government officials and policy experts, law teachers, tech and legal startup founders, judges, prosecutors, a physician, a certified international mediator, activists and NGO founders, doctoral students, Rhodes and Fulbright scholars, U.S. Navy JAG officers, and Supreme or Constitutional Court clerks for courts in 10 countries.
Their interests outside of the law are just as wide-ranging: they are accomplished authors, poets, dancers, painters and musicians, former nationally and internationally competitive athletes, a trained sushi maker, podcast hosts, and a speed Rubik's-cuber, to mention just a few.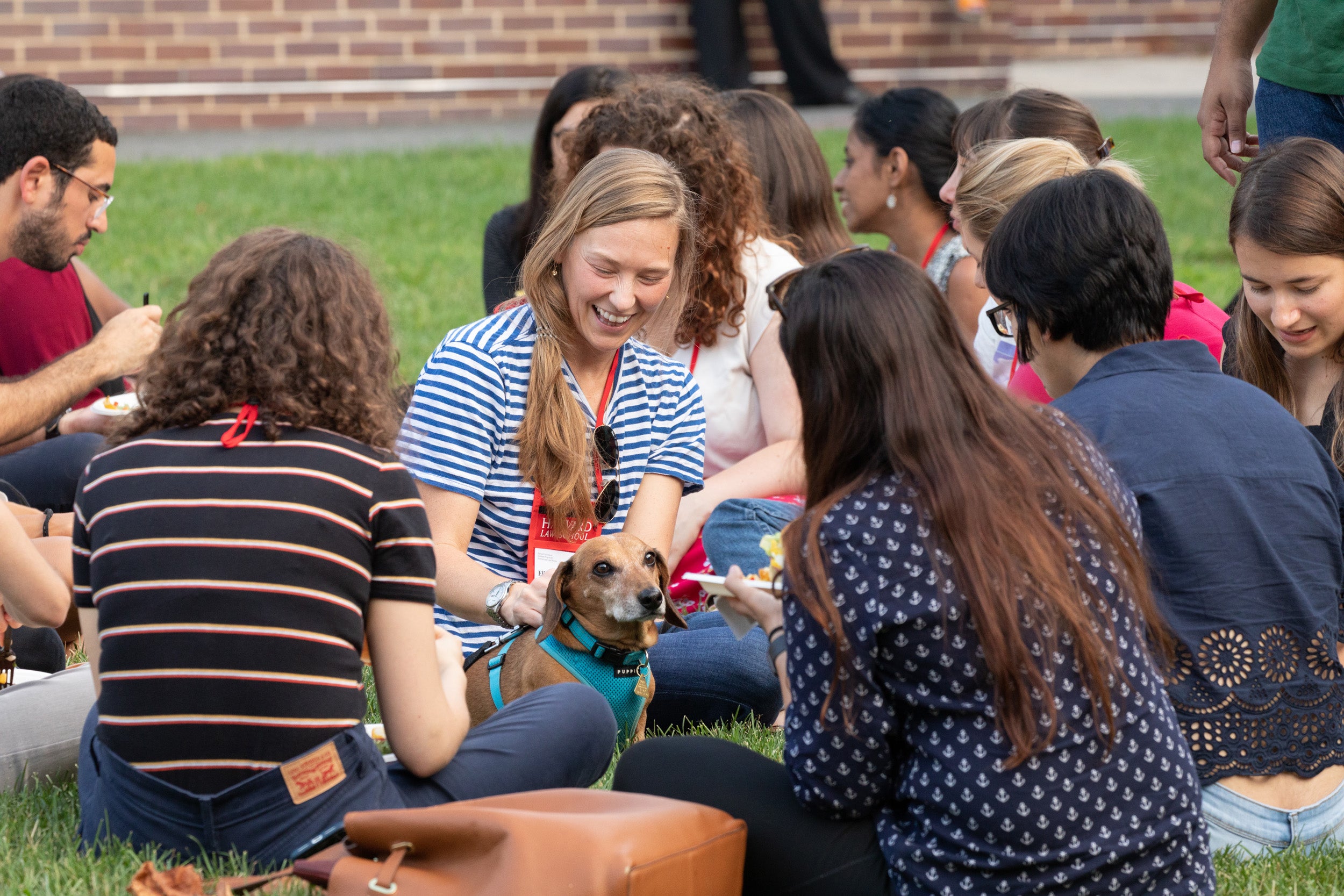 In addition, eight students are beginning their studies for the law school's most advanced degree, the Doctor of Juridical Science (S.J.D.). These new candidates —who bring experience as law teachers and research fellows, law firm associates, a public school teacher and public interest attorney, a Supreme Court clerk, and a judicial clerk and administrative officer for amparo trials to their studies—join 51 continuing S.J.D. students at HLS. Together, they represent 27 countries and jurisdictions.
HLS has also welcomed 10 international students from six of the law school's exchange partner schools in Brazil, China, France, Switzerland, and the United Kingdom. These students will spend the fall semester pursuing J.D.-level studies or doctoral-level research.
The students' first week on campus began with breakfast and introductory remarks by Professor William Alford '77, Vice Dean for the Graduate Program and International Legal Studies; Jeanne Tai, Assistant Dean for the Graduate Program and International Legal Studies; and senior Graduate Program administrators; followed by a welcome reception for the students and their families. In addition to course consultations with their advisors, and a wide range of information sessions and social events, the LL.M. and international exchange students have already experienced their first Harvard Law School lecture, a talk by Professor Michael Klarman on the Supreme Court's decision in Brown vs. Board of Education. The students are also completing a special one-credit course on U.S. legal research, writing and analysis, offered only during their two-week orientation, which continues until August 30.