Barbara "Babs" Tsao '23 was 13 years old when her family moved from a leafy suburb in California's Bay Area to a ranch in a small Texas town where her stepfather raised alpacas and her mother opened her own sushi restaurant.
Texas — and the alpaca farm — were, in many ways, quite different from Tsao's previous life. But the new setting presented an early opportunity for her to do what she has become most passionate about: finding connection, no matter the circumstances.
"Moving between two very different worlds as an adolescent was a huge culture shift," she says. "But looking back, the transition challenged me to try new things, open my heart to new people, and experience a completely new way of life — it pushed me to get comfortable with change and challenged me to grow roots wherever I am planted."
Ranch living and caring for the alpacas was what inspired her love for the natural world, she says. At the same time, she learned how to build connections with peers and neighbors who didn't always share similar views. "I think we often tell ourselves we can't reach across political divides because the people on the other side of the aisle have such different lived experiences," she says. "But I have come to find that people always have more in common than they have differences; it starts with an open mind and an open heart."
Compassion, empathy, solidarity — these are the lessons Tsao continues to apply to this day as an educator, popular YouTube vlogger, Harvard Law School student, and soon-to-be lawyer.
"Moving between two very different worlds as an adolescent was a huge culture shift … [but] the transition challenged me to try new things, open my heart to new people, and experience a completely new way of life — it pushed me to get comfortable with change and challenged me to grow roots wherever I am planted."
From College Station to Cambridge
Tsao, a first-generation college student, attended Texas A&M University, where she majored in biomedical science. There, she continued to focus on fostering community through leadership with student organizations like Alternative Spring Break, for which she organized student volunteers to collectively dedicate thousands of hours tackling social justice and animal welfare projects across the South.
After graduation, Tsao went to work as a public school science teacher in Roswell, New Mexico and College Station, Texas. "I was inspired to pursue teaching after college because I wanted to use my background to benefit others while continuing to immerse myself in the content I loved." she says. "Teaching made it more apparent than ever to me that what fuels me is nurturing, empowering, and advocating on behalf of others."
As an educator, Tsao once again put her passion for community-building to use, helping her students learn about complex topics while creating a safe environment in which to learn and share ideas. "I loved experimenting with different ways to deconstruct a large body of knowledge into digestible pieces; it was important to me to surprise my students and make science feel fun," she says.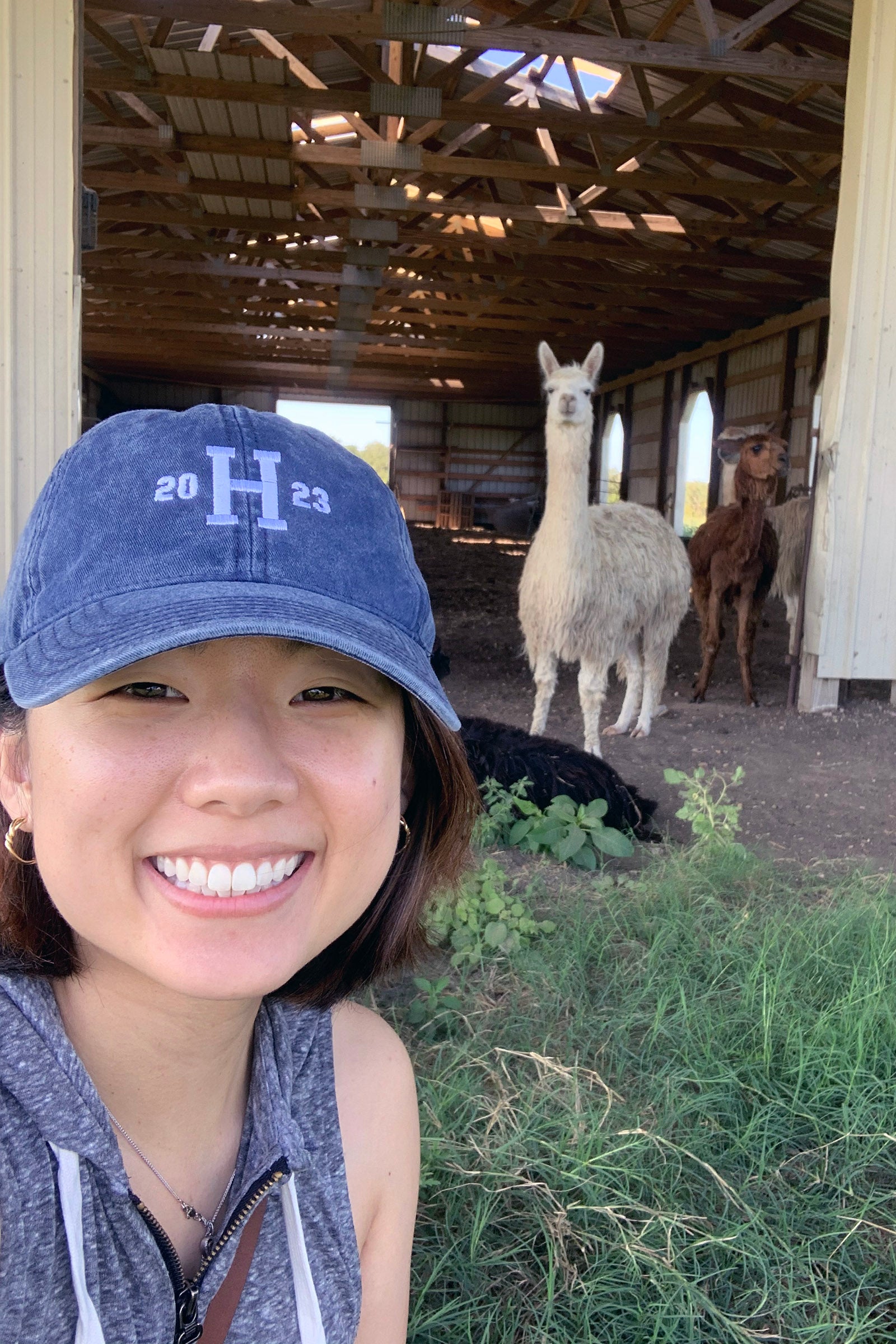 But while Tsao appreciated being able to make a difference in her students' lives, over time she also saw the systemic barriers they faced, including a lack of textbooks and technology, and how this impacted their educational and career opportunities. She began to think about how she might use other tools — such as the law — to help foment change.
When Tsao decided to attend Harvard Law School, she vowed to keep working to bring people together. "It's one thing to be in a space, and it's another thing to belong in a space," she says. "I felt like I had gifts to offer that were informed by my past experiences, and I wanted to take those community building skills to Harvard Law and help people feel at home in this space."
Before she even started her first year at law school, she knew she wanted to get involved with the Board of Student Advisers, a student organization charged with supporting and building community among their peers. "I remember grabbing lunch with a BSA for admitted students' weekend, and they were so warm and knowledgeable about class and campus life. I learned about how involved BSAs were with the 1L class as teaching fellows and mentors; their role incorporated so much of what I loved in my prior job as a teacher, and I knew I wanted to be a part of that."
As a member of BSA and this year's Vice President of Advising, Tsao says she has appreciated the opportunity to teach, mentor, and create tools for new first-year students, and "continue what I love doing most — uplifting and helping others."
Fostering community was also her motivation for joining Harvard Law's Asian Pacific American Law Students Association, the largest APALSA organization in the U.S., for which she served as co-president this year. When she got word that her class's first year of law school would be remote due to the coronavirus pandemic, Tsao made a special effort to cultivate togetherness. APALSA students gathered for weekly virtual chats, helping them grow close despite physical distance. Last year, Tsao became the group's Social Chair and organized its first formal dance — also the first Pan-Asian formal at Harvard Law. Under Tsao's leadership, the affinity group has also offered more than 100 events over the last two semesters, the most events ever recorded in recent APALSA history.
"These are groups that foster community on campus, create a sense of belonging, and cultivate spontaneous opportunities for mentorship and friendship," she says of APALSA and the BSA. "Student organizations offer an important, additional layer of support at Harvard Law that ensure all students get access to information about how to navigate law school."
And as a student at Harvard Law herself, Tsao has tried to follow the advice she gives others. "My philosophy has always been, 'let your curiosity lead you.'"
Her love of wildlife and the environment motivated her to enroll in the Animal Law & Policy Clinic, where she drafted a petition to the Fish and Wildlife Service on behalf of the Florida manatee, urging that the species be classified as "endangered" rather than simply "threatened." "These animals have been declining in numbers due to the unprecedented loss of seagrass; it was incredibly rewarding to advocate for these majestic animals," she says.
As a research assistant for Martha Minow, the 300th Anniversary University Professor, Tsao appreciated applying her experience as a teacher to conducting research on the right to education in state constitutions, among other topics. And after taking Professor Scott Westfahl's Leadership Fundamentals course, which Tsao says she enjoyed for its pragmatic and interactive approach to learning how to be a lawyer, she served as a teaching assistant for the course twice.
"Leadership is so important to me because it's one way you can effectuate meaningful, systemic change," she explains. "The goal is to inspire others to join you in building something better."
Banter with Babs
While each of Tsao's efforts at Harvard Law have helped shape the campus community in important ways, her YouTube channel, called "Banter with Babs," enables her to reach audiences far beyond Cambridge.
Tsao says she was inspired to start the vlog as she was applying to law school, when she noticed that, while there was plenty of content on the platform related to medical school, the same was not true of law. "At the beginning of the pandemic, I had a lot of free time and creative energy with nowhere to channel," she says. "My husband convinced me that I would be good at this, and I thought 'I have all this knowledge, having just gone through the law school application process. There's a current need for it on YouTube, I should really share my experience with future applicants.'"
Since then, Tsao has published videos about how to study for the LSAT, how to apply for law school, and what being a student at Harvard Law School is like. She ties it back to her desire to share what she knows, building relationships and helping others achieve their dreams. "It can be very vulnerable to put yourself in front of the camera and share your personal experiences with the world not knowing how people will receive it," she says. "But knowing that what I do is for the greater purpose of making sure that the process of applying for law school, and then navigating it, is accessible to all — makes it well worth it."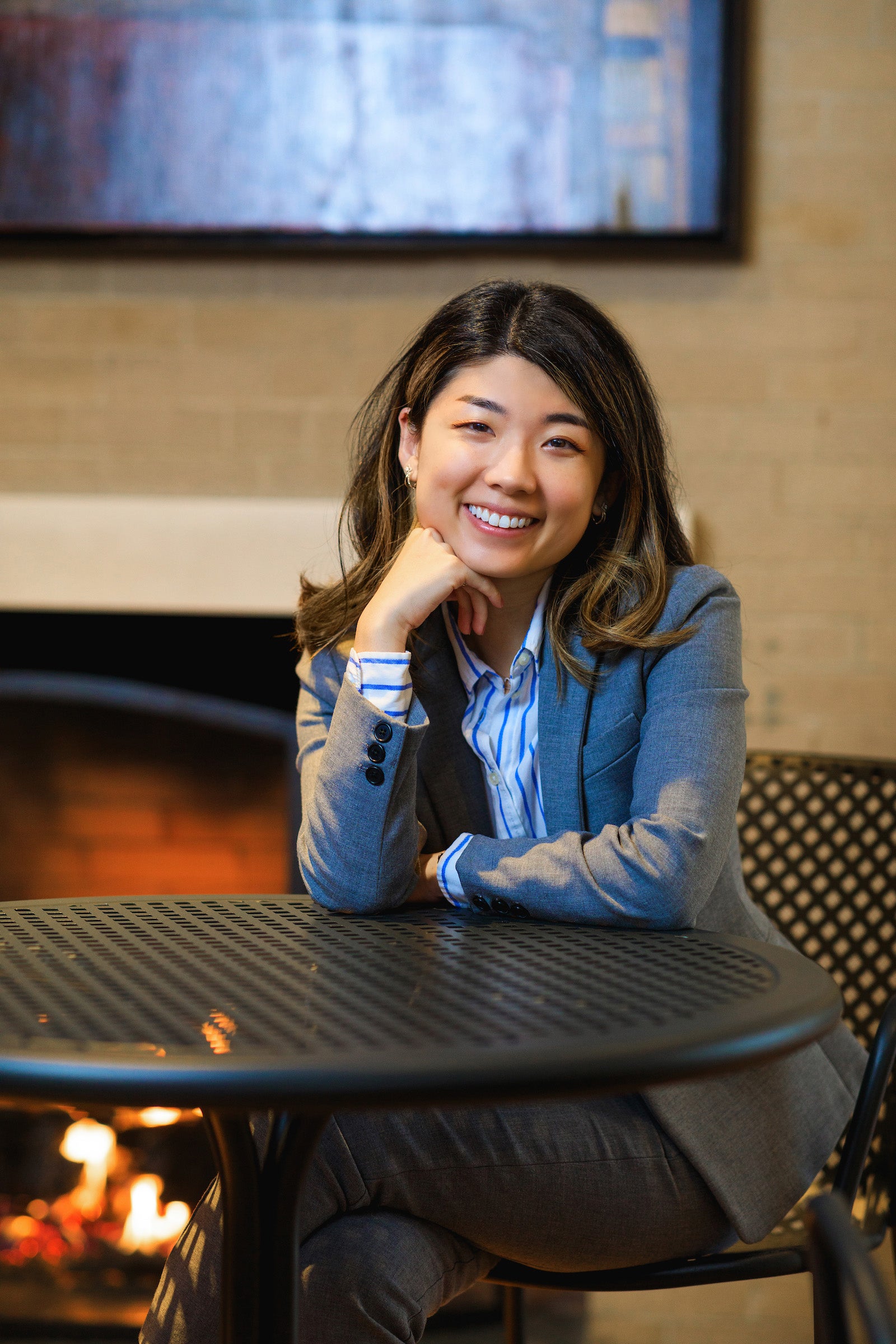 Her videos have together garnered more than a million views, and she has fans from across the U.S. and the world, including prospective law students, many of whom have questions about applying to places like Harvard Law.
"A lot of people assume that you need to attend an Ivy League college to join an institution like Harvard Law School — and that's simply not the case," says Tsao. "Being transparent about my own law school application journey and experiences at Harvard Law on my channel helps pull back the veil on law school admissions and has encouraged hesitant prospective applicants to apply. I've met students who discovered my channel when they were applying to law school, applied to Harvard Law School, and then got in — and they've come up to me on campus and thanked me for my work. My channel has spread farther than I ever imagined, and it's been beyond gratifying witnessing how it has positively impacted lives."
Her audience also includes many Harvard Law alumni — and several current students' parents. "I have had people say things like, 'My mom is your biggest fan!'" she laughs. "That warms my heart."
Today, as Tsao prepares to graduate and join the law firm Covington & Burling's Palo Alto office, she hopes to continue to foster that spirit of community wherever she goes.
"One of my goals in life is to leave spaces brighter and kinder than I found them," she says. "My hope is that I've helped make Harvard Law School as warm and welcoming as possible to generations of 1Ls, the AAPI community, and first-generation law students by breaking down barriers and establishing hubs of community that will continue to thrive long after I graduate. That's the legacy I hope to leave."
---
Want to stay up to date with Harvard Law Today? Sign up for our weekly newsletter.