Growing up in Corpus Christi, Texas, Frances Williamson '23 was more focused on the laws governing nature and animals than people.
"I wanted to be a veterinarian since the age of three," Williamson says. "I loved animals. And I thought that's what I wanted to do with my life." Inspired by the natural environment of South Texas, she focused on STEM classes as an undergraduate at Rice University and spent several summers working on beef ranches and volunteering at the Texas State Aquarium's Wildlife Rescue Center.
"But then I worked at a vet clinic in my junior year of college, and I realized I didn't like medicine," she says. "I loved the animals. I loved the people. But I did not love medicine … it didn't spark a passion in me."
After speaking with a few of her college professors, Williamson discovered a new way to pursue her passions for the natural world: the law. She shadowed a county judge during the winter break of her junior year, then told her parents about her change of heart. On the phone, she heard her father say, "'I knew it.' I think they always saw me doing something like this."
"My desire to pursue veterinary medicine came from feeling connected to South Texas, the animals in South Texas, and the people of South Texas," Williamson explains, recalling a childhood spent largely outdoors. "And I wanted to engage with that. That inspiration blossomed into what I'm doing now, and what I want to do with my legal career."
After graduation, Williamson plans to return home to practice environmental law.
When choosing which law school to attend, Williamson says that Harvard Law School's intellectual diversity helped her overcome a reluctance "to leave the state I love and the people I love."
"When you get into Harvard Law School, it's not an opportunity you can pass up," she says. "I read a lot about the diversity of scholarship here, and about all the faculty I'd get to interact with, and I knew that getting a chance to learn from them would be a dream come true."
Williamson was also swayed by the warm welcome she received during an unannounced campus visit. "When I came to campus one weekend after I got my admissions letter, the admissions team were unbelievably kind," she remembers. "They knew me on sight. 'Frances! Welcome to campus! Do you want us to show you around? Here's a map.' And I hadn't given them a heads up. I just showed up one day and was surprised at the amount of warmth that they showed me."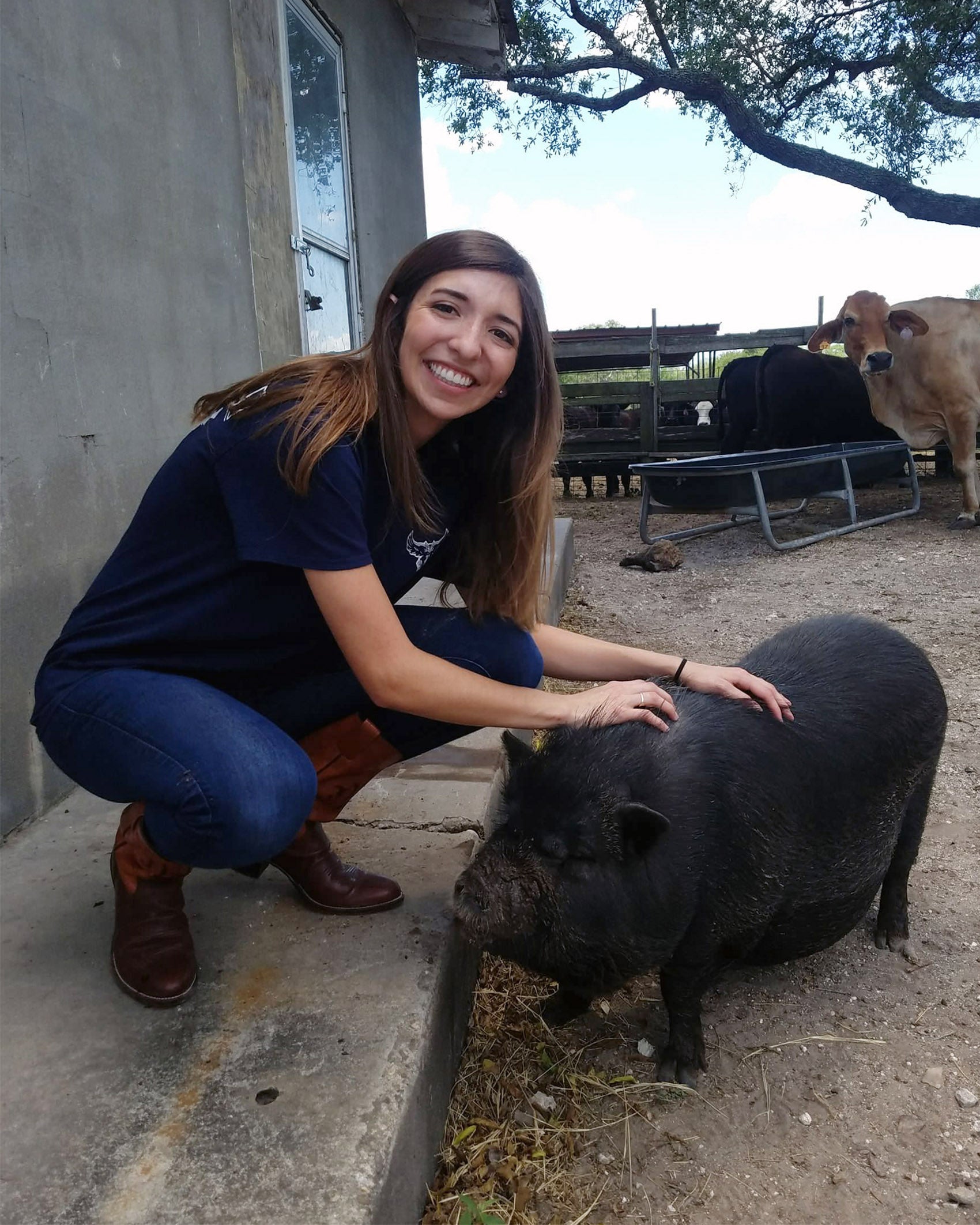 Asked about her favorite teachers over the last three years, Williamson is quick to mention Professor Molly Brady, a property law expert who is supervising her research project on the intersection of water law, tribal law, and certain federal doctrines. "The way she teaches class is truly an inspiration. You can see the passion that comes out with every talk. And what I really love is the care she genuinely has for her students; she genuinely wants us to understand and be excited and be engaged. And so, she has been a real blessing to get to know and to have as a mentor."
A class she took with Professor Richard Lazarus '79, she says, helped "spark my passion for environmental law. Every lecture was orchestrated like a performance; it was beautiful. People cried on the last day of class because it was so inspiring. His class made me just excited to learn more." From Professor Jack Goldsmith, with whom she took federal courts, Williamson learned to embrace the gray areas in the law and the opportunities they presented to figure out how to reconcile them. Goldsmith, she says, taught her and other students "how to take autonomy over our learning experience, to enjoy the law, to get excited when we saw something that wasn't incredibly clear, and to see that as an opportunity to learn more, not as something to scare us."
At a law school with limitless opportunities to find and build community, Williamson says that joining the Federalist Society, for which she served as treasurer this year, has been one of her favorite memories. She calls becoming a member of a supportive group of people with whom she could debate — and sometimes even argue about the law — a blessing.
"They really welcomed me with open arms, and they've become some of my closest friends," she says. "I trust their advice, and I trust their feedback and their criticism. And it's a really great place to disagree with people. I think I owe that group a lot for pushing me and making me a better thinker and writer, a better law student in general, and hopefully a better lawyer too."
And despite the necessary adjustments that come with living in more northern climes like buying a parka — "the cold was definitely a shock" — she and other Texans on campus managed to maintain ties to their home state and its native culinary delights as members of the Harvard Law Texas Club, which she led this year. "Last year, when I was vice president, I planned a Blue Bell ice cream mixer. We shipped tubs of Blue Bell ice cream to Cambridge in dry ice."
As for the future, Williamson is looking forward to returning to South Texas after graduation, where she plans to take on two judicial clerkships, the first with Judge Charles Eskridge III of the U.S. District Court of the Southern District of Texas, followed by Judge Don Willett at the U.S. Court of Appeals for the Fifth Circuit. She will then go into private practice in Houston.
"Immediately after my clerkships, I will practice environmental litigation," she says. "I will continue my research on the intersections of private law and public law, specifically property law and natural resources management. I hope to blend education and scholarship with whatever career path I decide to take."
Williamson says she'll miss the diversity of people and ideas, a feature of Harvard that has infused every part of her time as a law student. "I have been incredibly lucky to have professors that have made me feel that I can speak my mind and share my opinions, and that those opinions are valid, even if they disagree with them," she says. "And I think that really is a gift. That's something Harvard has done incredibly well. And making friends across ideological lines that I genuinely admire and who I think genuinely admire me, that's also something that I think is unique to Harvard. I hope that never changes."
When she looks back on her path to and through Harvard Law School, and the love for her native lands that originally inspired her goal of becoming a veterinarian, Williamson says that it's "beautiful how it all worked out. And I definitely think that part of God's plan for me was to be interested in animals and nature and ecology in ways that would help pursue law. And the rest is history."
---
Want to stay up to date with Harvard Law Today? Sign up for our weekly newsletter.