---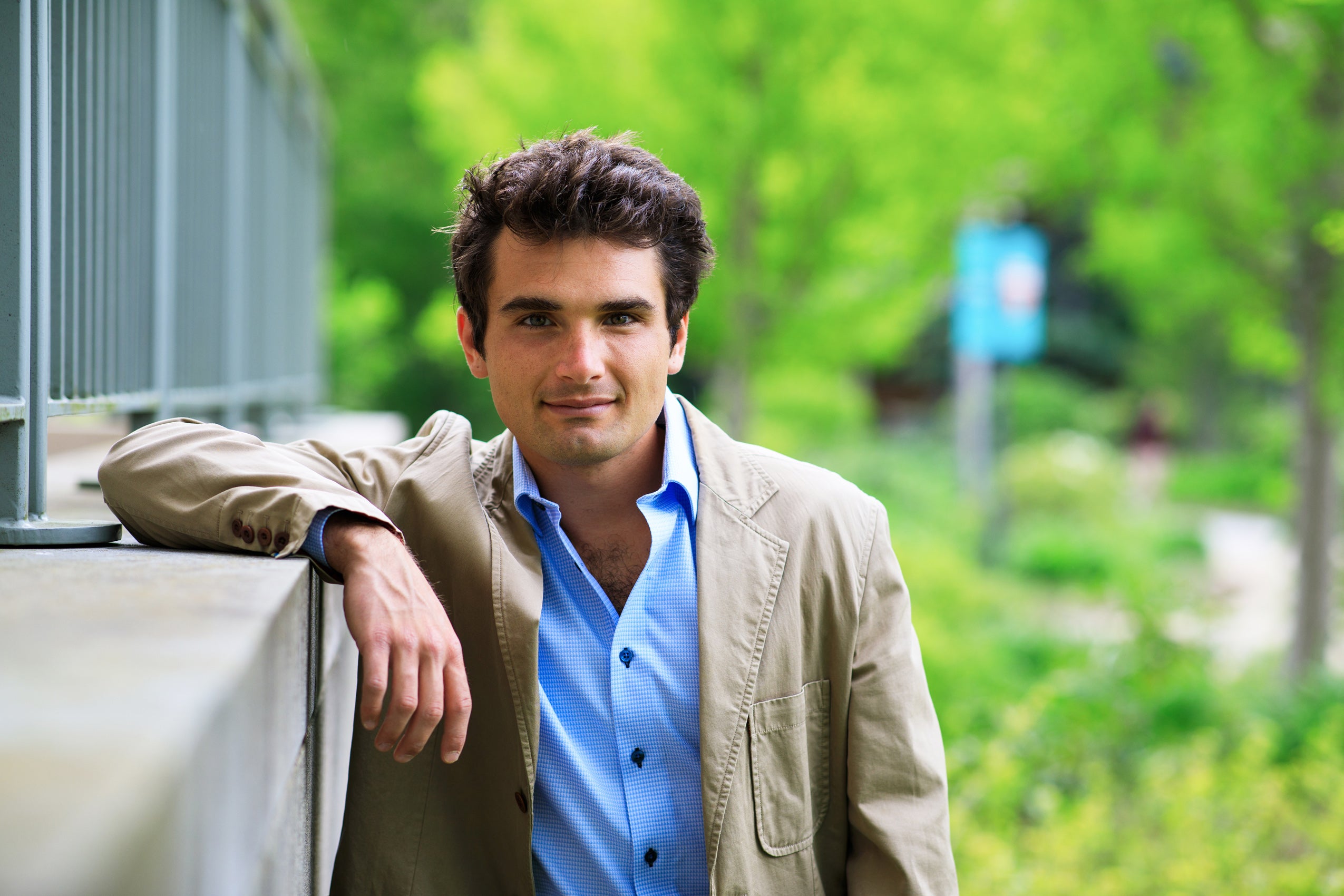 Robb Dehney '23
For Robb Dehney '23, sports have always been a fun way to create community and bring joy to others. From launching a fantasy football league that still connects him and his childhood friends from Wilmington, Delaware, to playing the mascot for a minor league baseball team there, to offering pun-filled TV commentary as head football analyst at University of Virginia football games, "If you're not making people smile, you're doing something wrong," he says.
In the winter of 2022, Dehney decided Harvard Law students needed a fun way to get together and blow off steam — in other words, they needed a flag football league.
He had no idea if others would agree. After all, as far as he knew, the school had never offered intramural sports. But he put up posters around campus and got the word out among his friends, and on a brisk March morning he lugged a large sack of footballs and orange cones to Cambridge Commons in hopes someone would show up.
---
Barbara "Babs" Tsao '23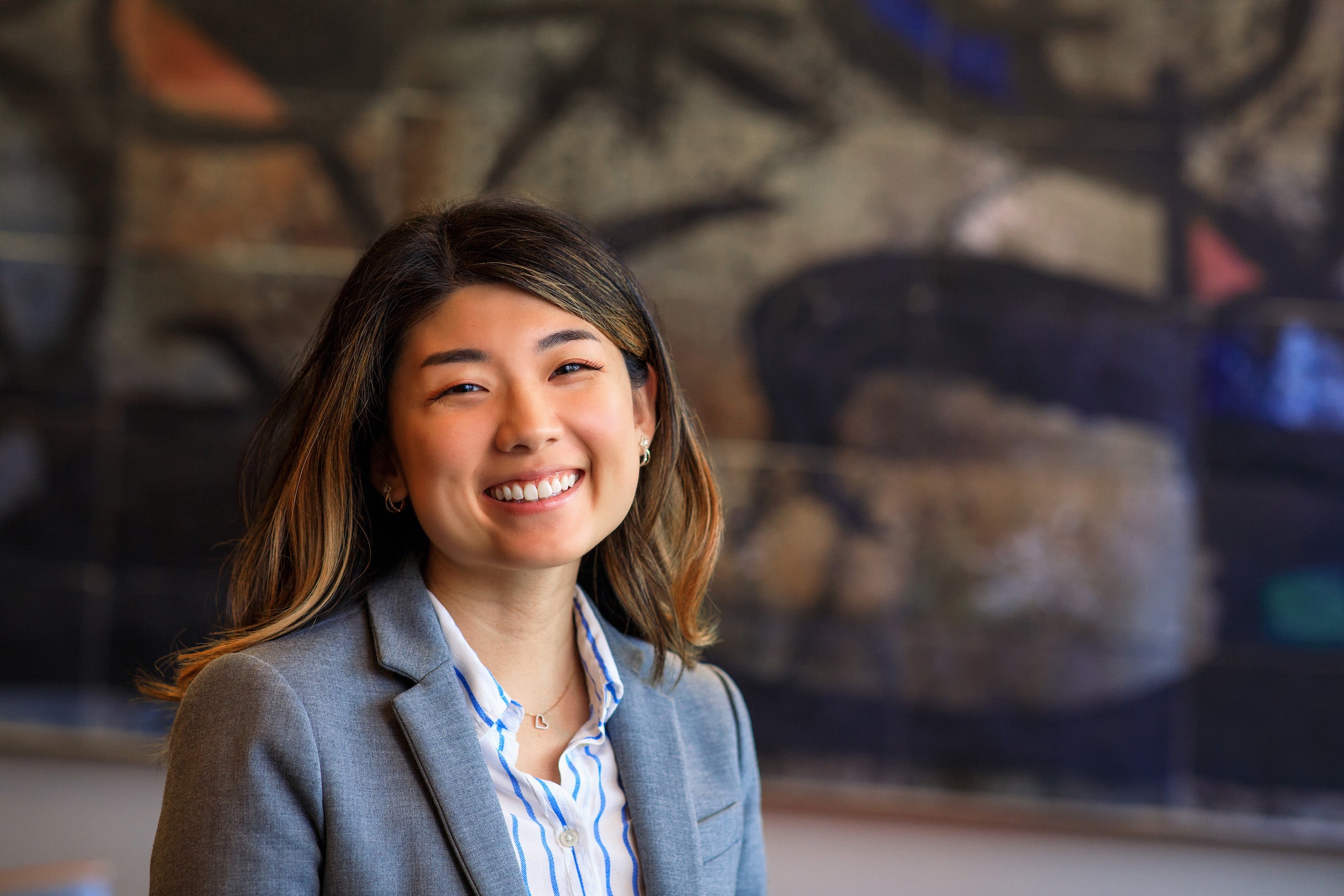 Barbara "Babs" Tsao '23 was 13 years old when her family moved from a leafy suburb in California's Bay Area to a ranch in a small Texas town where her stepfather raised alpacas and her mother opened her own sushi restaurant.
Texas — and the alpaca farm — were, in many ways, quite different from Tsao's previous life. But the new setting presented an early opportunity for her to do what she has become most passionate about: finding connection, no matter the circumstances.
"Moving between two very different worlds as an adolescent was a huge culture shift," she says. "But looking back, the transition challenged me try new things, open my heart to new people, and experience a completely new way of life — it pushed me to get comfortable with change and challenged me to grow roots wherever I am planted."
---
Ricardo Jimenez Solis '23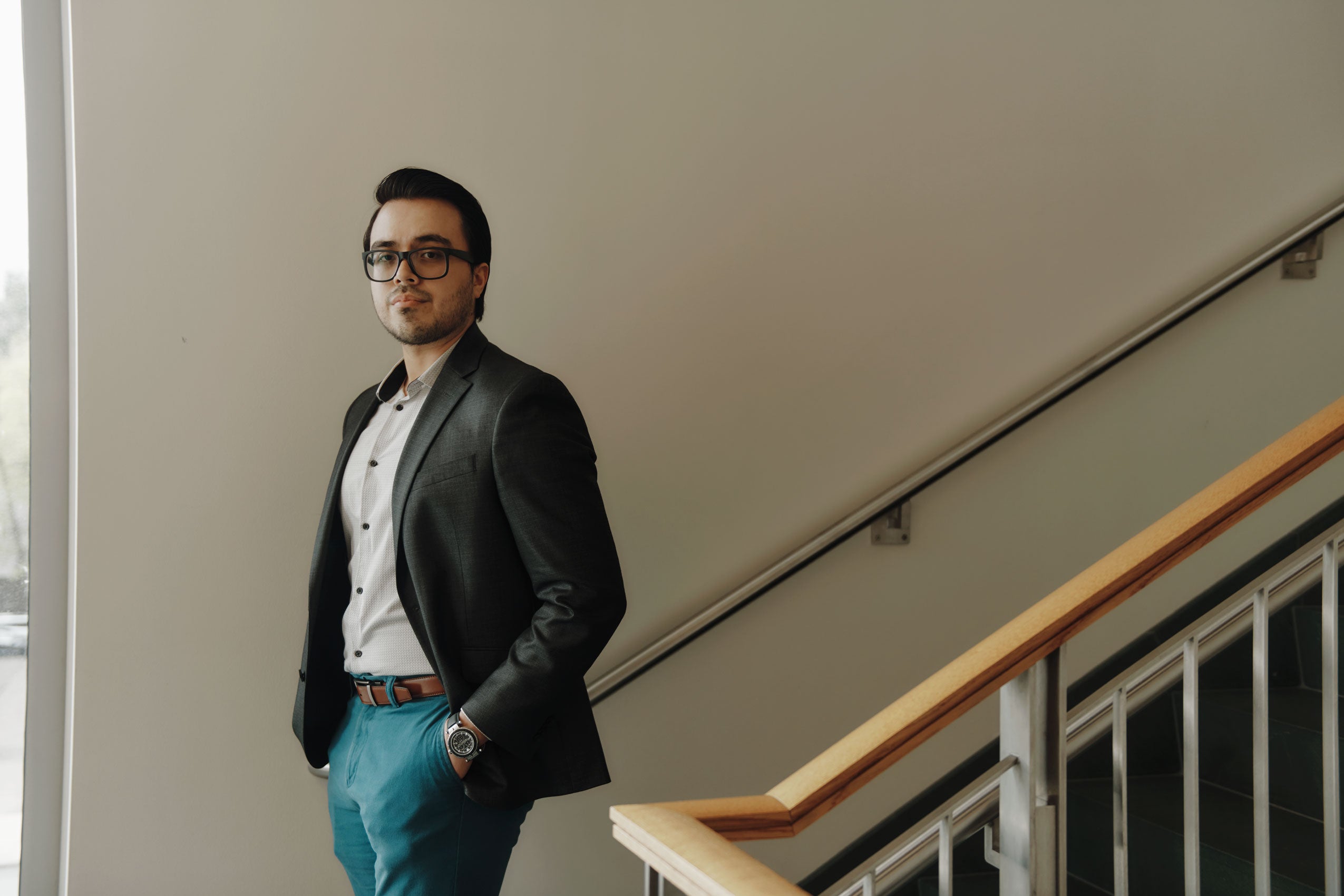 For Ricardo Jimenez Solis '23, the Custom House in downtown Boston has a special meaning. At age 16, with only the slightest skill in speaking English, he left El Salvador with his family and settled in East Boston. The first time he went into the city by himself, he got lost and wandered around not knowing where to go — until he looked up and saw the Custom House Tower, a Boston landmark. "I had seen it before and knew it was close to the Blue Line, so I used it as a landmark to get back to the [MBTA] station," he recalls. "To this day, I still think of that tower as my North Star in some ways."
Navigating a new life in the U.S. was challenging in myriad ways. But with the support of other immigrants and compassionate immigration lawyers, Jimenez Solis — who in September will begin practicing at an immigration legal aid program in Massachusetts — is now achieving what his family hoped for when they left their home. "I know it sounds corny, but the American dream was still alive and well in El Salvador so that's what my parents came for," says Jimenez Solis, who still lives in East Boston, now with his wife.
Read Jimenez Solis' full profile
---
Ryan B. Gunderman '23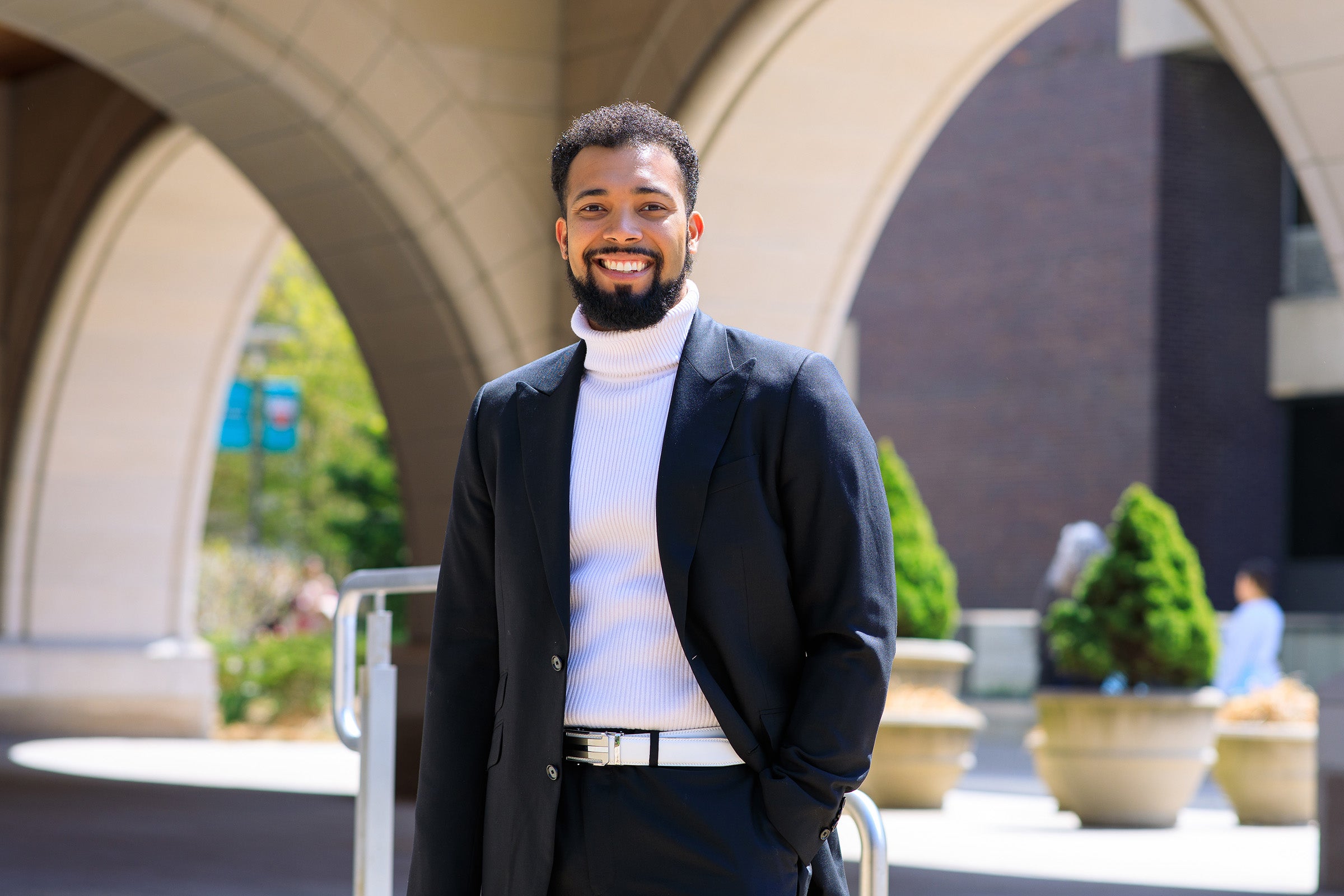 The U.S. Army famously exhorts its soldiers to "Be All You Can Be," and Captain Ryan B. Gunderman '23 hopes to help the United States Army embrace that advice for itself when he graduates from Harvard Law School in May and becomes a JAG, or Judge Advocate General, officer.
Specifically, Gunderman — who took a class on restorative justice at Harvard Law School and represented indigent criminal defendants at Harvard Defenders and the Criminal Justice Institute — wants to work within the Uniform Code of Military Justice, or UCMJ, to reform aspects that he believes have a disparate impact on soldiers of color and those from lower economic backgrounds.
---
Frances Williamson '23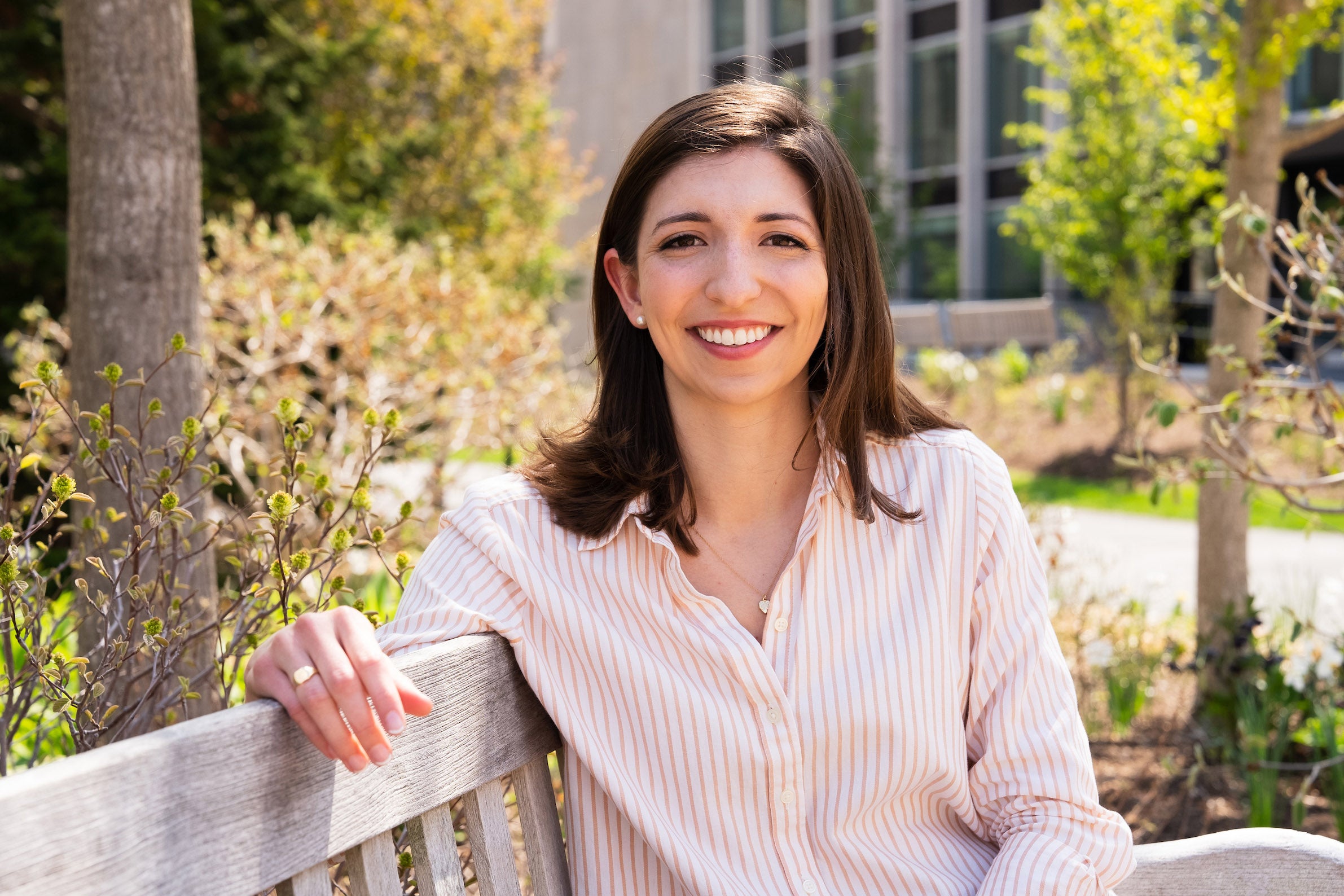 Growing up in Corpus Christi, Texas, Frances Williamson '23 was more focused on the laws governing nature and animals than people.
"I wanted to be a veterinarian since the age of three," Williamson says. "I loved animals. And I thought that's what I wanted to do with my life." Inspired by the natural environment of South Texas, she focused on STEM classes as an undergraduate at Rice University and spent several summers working on beef ranches and volunteering at the Texas State Aquarium's Wildlife Rescue Center.
"But then I worked at a vet clinic in my junior year of college, and I realized I didn't like medicine," she says. "I loved the animals. I loved the people. But I did not love medicine … it didn't spark a passion in me."
Read Williamson's full profile
---
Tushigjargal Bold LL.M. '23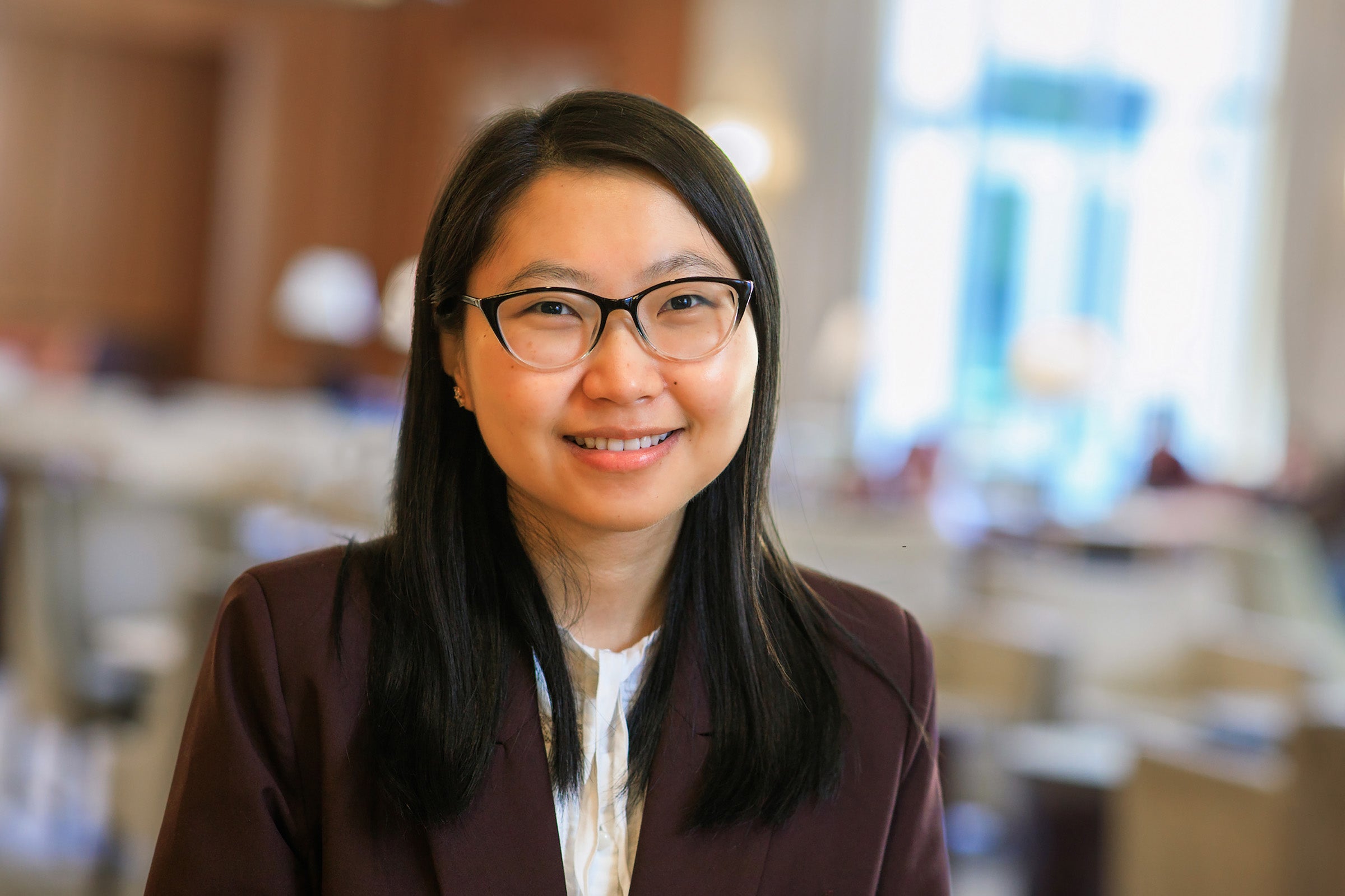 For as long as she can remember, Tushigjargal Bold LL.M. '23 has enjoyed such a wide variety of interests that it's been hard to focus on just one. As a little girl in Mongolia, Bold was fascinated by science, physics, and astronomy, but she also performed in singing competitions starting in kindergarten. She enrolled in a math-and-science-focused high school but also loved to write, and her favorite class was the study of the Mongolian language. With so much attracting her attention, she worried about finding a single field of study in college to satisfy her.
"There were all those different interests that didn't make sense," recalls Bold, who this year is in the LL.M. program at Harvard Law School as a Fulbright Scholar, and also recipient of a Delta Kappa Gamma World Fellowship, which supports international women pursuing graduate studies in the United States and Canada.
It took a world-famous detective to solve her dilemma.