When he was in law school, T. J. Duane '02 set up HL Central, to make it easier for fellow students to network and socialize. More than a decade later, he wanted to do something similar for young alumni. In response, the Harvard Law School Alumni Association formed the Recent Graduates Council, the latest in a series of shared interest alumni groups, and a complement to the online directory and networking services available at the school's site HLS Connect.
In January 2011, after Duane put out a call to young alumni to submit proposals, they came flooding in. The council now includes more than 40 volunteers living and working around the country. Some of these alumni are helping to shape regional networking groups. Others are using tools such as Google Docs, LinkedIn, and teleconferencing to connect alumni in different locations to trade stories, ask for and give advice, and learn more about particular types of practice. Highlighted on these pages are just a few of the alumni volunteers and the groups they've helped to shape. For more information on the Recent Graduates Council or to find the group that best suits your needs, contact tjduane@gmail.com.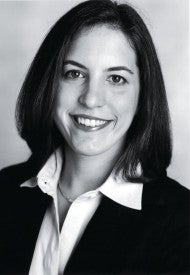 Laura Mutterperl '02
Senior Director, Associate General Counsel of Starwood Hotels & Resorts Worldwide Inc.
HLS In-House Counsel Network
"There is a great void when attorneys leave law firms and go in-house," says Mutterperl, who herself is a former associate at Kirkland & Ellis. The group she has created in response "provides HLS alumni with a platform to meet others in the industry encountering similar issues, share ideas and resources, and develop relationships across companies." So far, this fall they have held panel discussions, in New York and LA, on transitioning from a law firm and building your career in-house.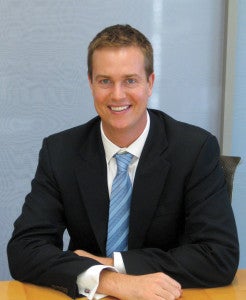 Wade Ackerman '04
Associate Chief Counsel for Drugs, U.S. Food & Drug Administration
Health Careers
"Getting your head around the vast array of options" in the space of health-related careers—from the private sector to government to NGOs—can seem almost impossible, says Ackerman. He hopes his group can help by offering information-sharing and ideally networking opportunities within the field. In October they hosted a teleconference call with alumni from around the world.
David Pearl '08
Associate, Antitrust & Competition Law Group, Jones Day
Washington, D.C., "Mystery Dinners"
"One of my initial hopes in planning this initiative was that it would be a way to connect younger alumni with some of our more prominent alums in the area, and I'm happy to say that that wish has come true," says Pearl, who came up with the idea for dinners that bring together a randomly assigned cross-section of eight to 10 HLS alumni, held at hosts' homes or at restaurants. "We've got a federal judge, partners from major law firms and heads of some of the federal agencies hosting or attending dinners in the coming months. 1600 Pennsylvania Ave. has so far not been returning my calls, but maybe President Obama reads the Harvard Law Bulletin."
John Snyder '02
John H. Snyder PLLC
HLS Solo and Boutique Law Firm Network
"It's a daunting thing to start your own firm, but what's been really valuable to me is knowing other small-firm lawyers. It's a support network of like-minded entrepreneurial lawyers," says Snyder. "You can really figure out what niche you want and exactly what it is you want to do. It doesn't take that many clients to have a thriving practice and a fun, interesting, rewarding career."
Melanie Howard '01
Associate, Loeb & Loeb
Microfinance Careers
"The field of microfinance presents great opportunity for lawyers in terms of volunteer positions as well as career alternatives," says Howard, an intellectual property attorney who helped create one of the first microfinance curriculums taught at law school when she was on the faculty at Pepperdine University School of Law. "In many developing nations—as in the U.S.—the laws concerning the operation of microfinance institutions are still being developed. There is opportunity for lawyers with a passion for this type of work to have great impact."
Other shared interest groups in the works include:
HLS New Parents Group
Middle East International
HLS Public Defense Network
HLS International Affairs and Human Rights Network
HLS Gives Back
"Real Life Lawyers" skills series
Environmental Law Network
HLS Private Public Interest Firm & Nonprofit Network
The Harvard Law School International Justice Assistance Network
HLSA Mentoring Initiative
Regional Groups Include:
Atlanta
Boston
Cleveland
Dallas
Florida
Indianapolis
Los Angeles
Miami
Michigan
New York
Raleigh
San Francisco
For more events planned by Recent Graduates Council volunteers as well as events planned by other shared interest group organizers, go to HLSA.org.