In the Supreme Court, Harvard Law professors take liberty seriously. Sometimes, they seriously take liberties.
Laurence Tribe isn't the only Harvard Law School professor who has pressed a case in the Supreme Court recently.
Professor Carol Steiker '86 helped persuade the Court to overturn a trio of Texas death sentences in April, convincing the justices that jurors weren't given the opportunity to take mitigating evidence into account. Steiker served as co-counsel in one of the cases with her brother Jordan Steiker '88, who co-directs the Capital Punishment Clinic at the University of Texas at Austin School of Law with Robert Owen '89. Students in her courses helped write the brief.
At issue in two of the three 5-4 decisions was a 1996 law that limits federal court review of habeas corpus petitions filed by state prisoners, saying that a writ can be granted only if the state court decision at issue was "contrary to, or involved an unreasonable application of, clearly established federal law, as determined by the Supreme Court of the United States." The Court held that the writs were in order since, by the time the Texas appeals court upheld the death sentences for the two convicted murderers, the Supreme Court had made clear in other cases from Texas that the state's jury instructions didn't sufficiently ensure that jurors had the opportunity to fully consider mitigating evidence.
In the third case, the issue was whether the Texas court had correctly followed a 2004 Supreme Court decision ordering reconsideration of the appellant's death sentence. The Court held that the Texas court incorrectly invoked a state procedural rule to authorize the execution.
"Seeing my research applied in the ultimate courtroom setting was very exciting," said Steiker, who is collaborating with her brother on a book about capital punishment. She is also working on a book about mercy and the criminal justice system, questioning "whether we ought to develop a more robust jurisprudence of declining to punish and try to infuse the huge grants of discretion we have with this value."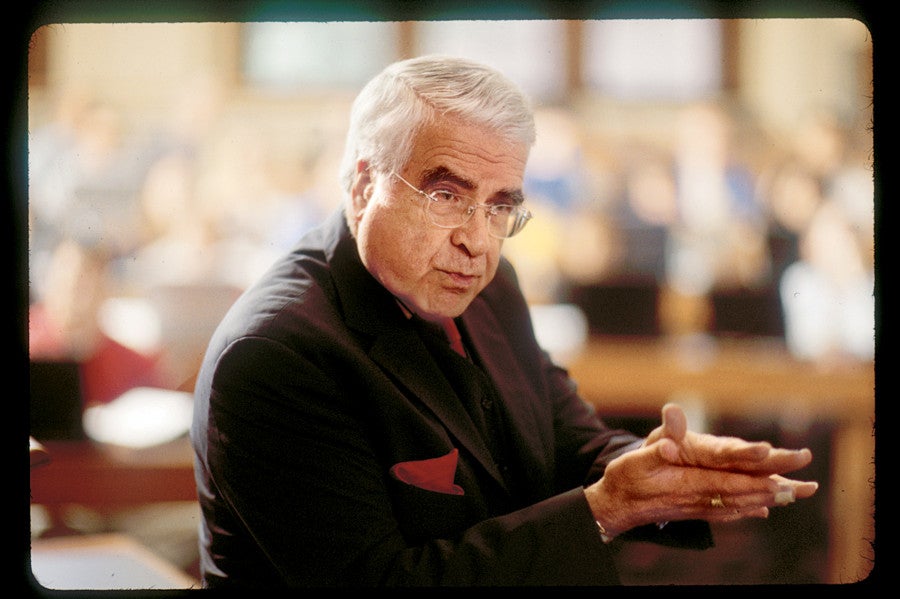 Professor Arthur Miller '58, who completed his HLS teaching career this year, may have wanted to ask for mercy after pressing his case—and maybe his luck—on behalf of shareholders in a March argument in Tellabs v. Makor. In an exchange with Justice Antonin Scalia '60, Miller, suggesting Scalia was inclined to support the corporate defendants, quipped: "Is that because you never met a plaintiff you really liked?"
This elicited chuckles from Justices Stephen Breyer '64 and Clarence Thomas, according to The Associated Press. Miller quickly added, "I took a liberty there with the justice."
Later, on a separate point, Miller told the Court: "Don't take me literally on that. For heaven's sake, I'm from Brooklyn. I'm very colloquial." Scalia jumped in. "Let me write that down," he said. "We should not take you literally. All right." After more laughter, Chief Justice John G. Roberts Jr. '79 ended it. "OK, you two are even now."