Members of Harvard Law School's S.J.D. community — both current candidates and alumni of the program — gathered on campus for the 2018 S.J.D. Association Workshop, "Between Law and Justice: Ethics, Politics, and the State," on May 17. The Doctor of Juridical Science (S.J.D.) is Harvard Law School's most advanced law degree, designed principally for aspiring legal academics who wish to pursue sustained independent study, research, and writing. HLS currently has over 60 S.J.D. candidates from 26 countries. Seven professors at HLS are graduates of the program, as are faculty at leading universities spanning the globe.
Participants gave and listened to presentations, asked each other insightful and appreciative questions, and reconnected with classmates and faculty members, sharing updates about new jobs and new projects. "The atmosphere was terrific —at once highly rigorous and thoroughly collegial," said William Alford '77, the Law School's Vice Dean for the Graduate Program and International Legal Studies, who gave opening remarks. "I am so proud of our S.J.D. students and the innovative work they are producing. I want especially to commend the organizers of the workshop who went to a great deal of effort to provide their classmates and recent graduates with the opportunity to present work-in-progress and get serious feedback."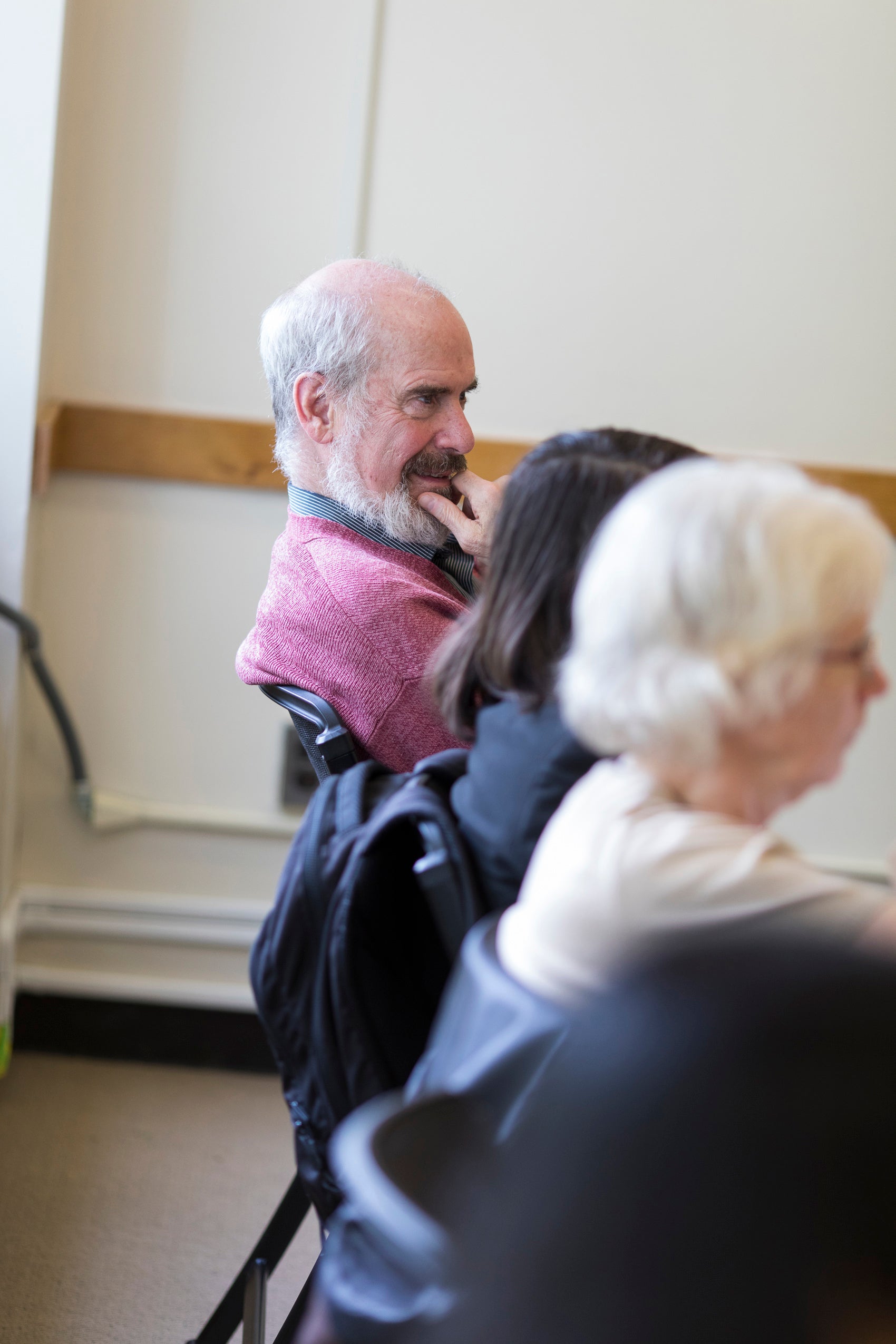 In organizing the workshop, "we wanted to provide a snapshot of what members of our wider S.J.D. community were working on, and give people the opportunity to meet others who shared their research focus, as well as learn about projects very different from their own," explained S.J.D. Association President Carolina Silva-Portero. The program committee began organizing the workshop last summer. "We chose a theme that was very broad, to bring together as many members of the HLS S.J.D. community as possible. Once we received the abstracts, our program committee pulled together panels based on where the submissions overlapped," Vice President Jessica Eisen added.
The day-long workshop featured eight sessions, on topics ranging from "Feminist Legal Theory & Public Law" to "Law and Development." At each session, three or four presenters offered 15-minute overviews of their work in progress, followed by a question-and-answer session.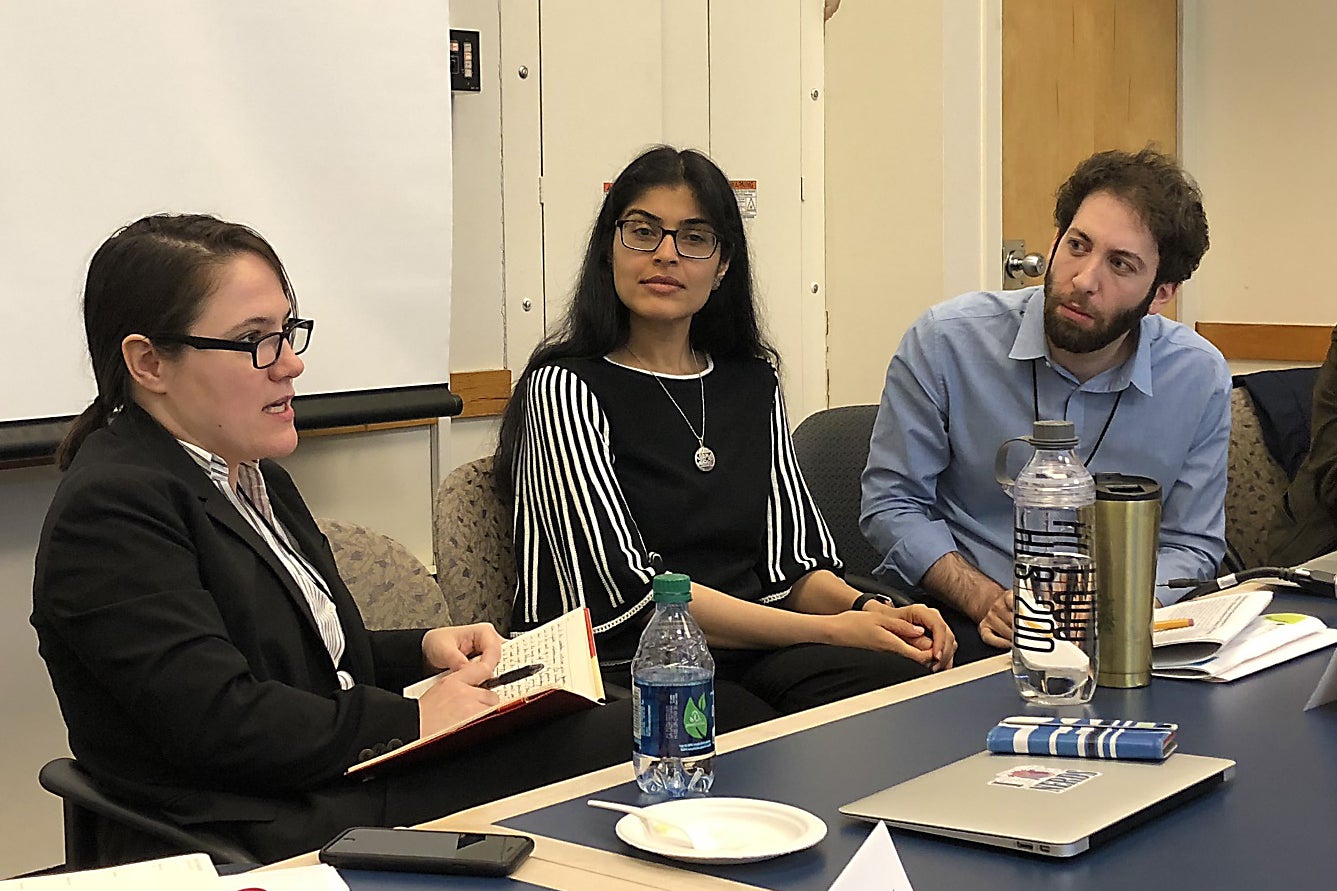 For example, in a morning session on "Law and Distribution," moderated by HLS Professor Janet Halley, the presenters included Nadav Orian Peer S.J.D. '16, a visiting professor of law at Tulane University, who spoke about the role that the secondary mortgage market has played in the making of housing segregation, and the equally crucial role it could play in funding ambitious new programs from the Department of Housing and Urban Development aimed at affirmatively furthering fair housing. Erum Sattar S.J.D. '17, a Law and Social Change Fellow at the Law School's Islamic Legal Studies Program, compared the effects of British colonial-era legal regimes on Pakistan's Indus water basin with the development of new legal concepts for resource management in 18th- and 19th-century America. Joanna Noronha, an S.J.D. candidate, spoke about current legal structures around parental leave law, and how they could be improved; and Isabel Jaramillo Sierra S.J.D. '07, a professor at the Universidad de los Andes and Ad Hoc Justice to the Constitutional Court of Colombia, critiqued scholarly reflections on the role of law in war, and how compensation for pain might be defined and addressed.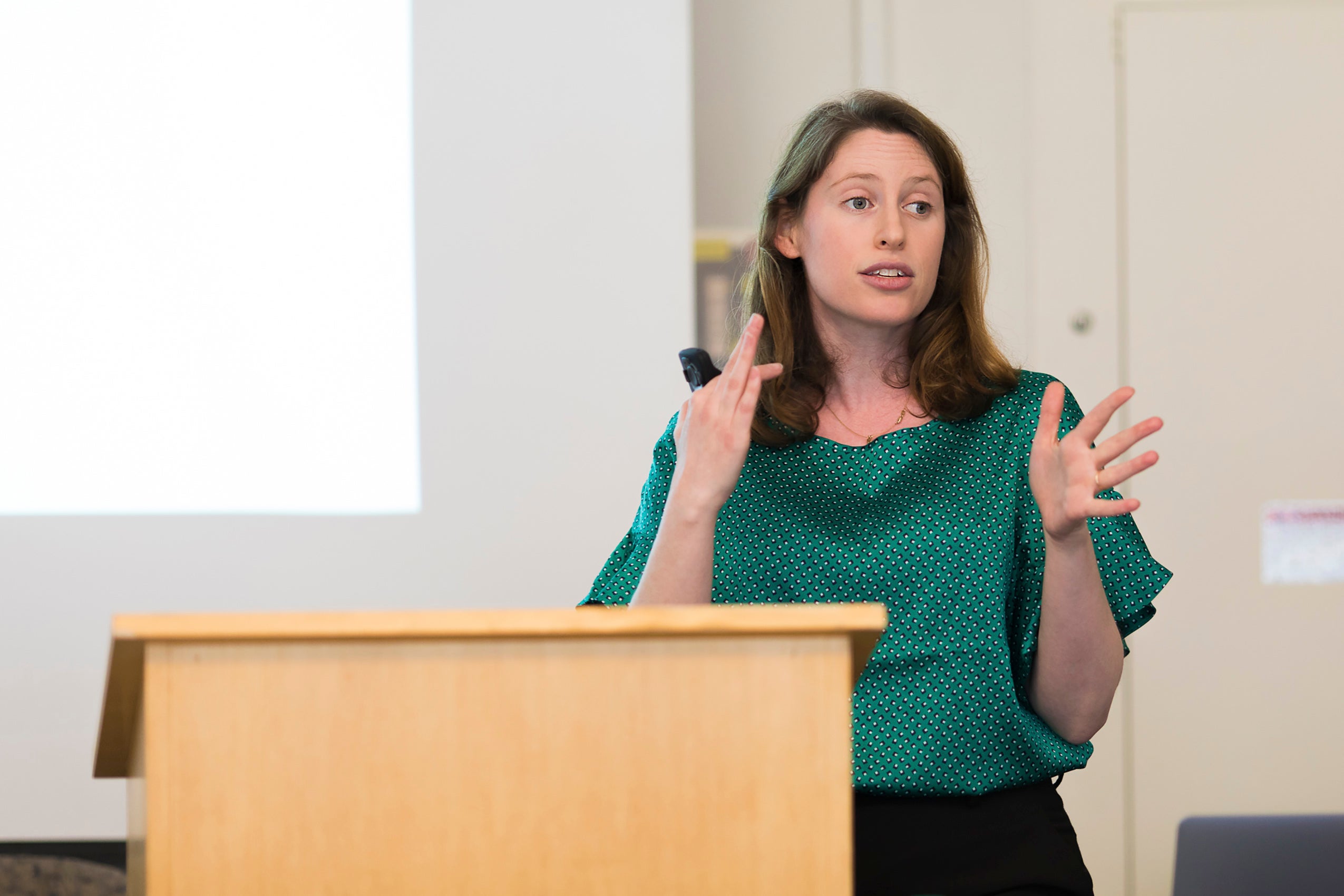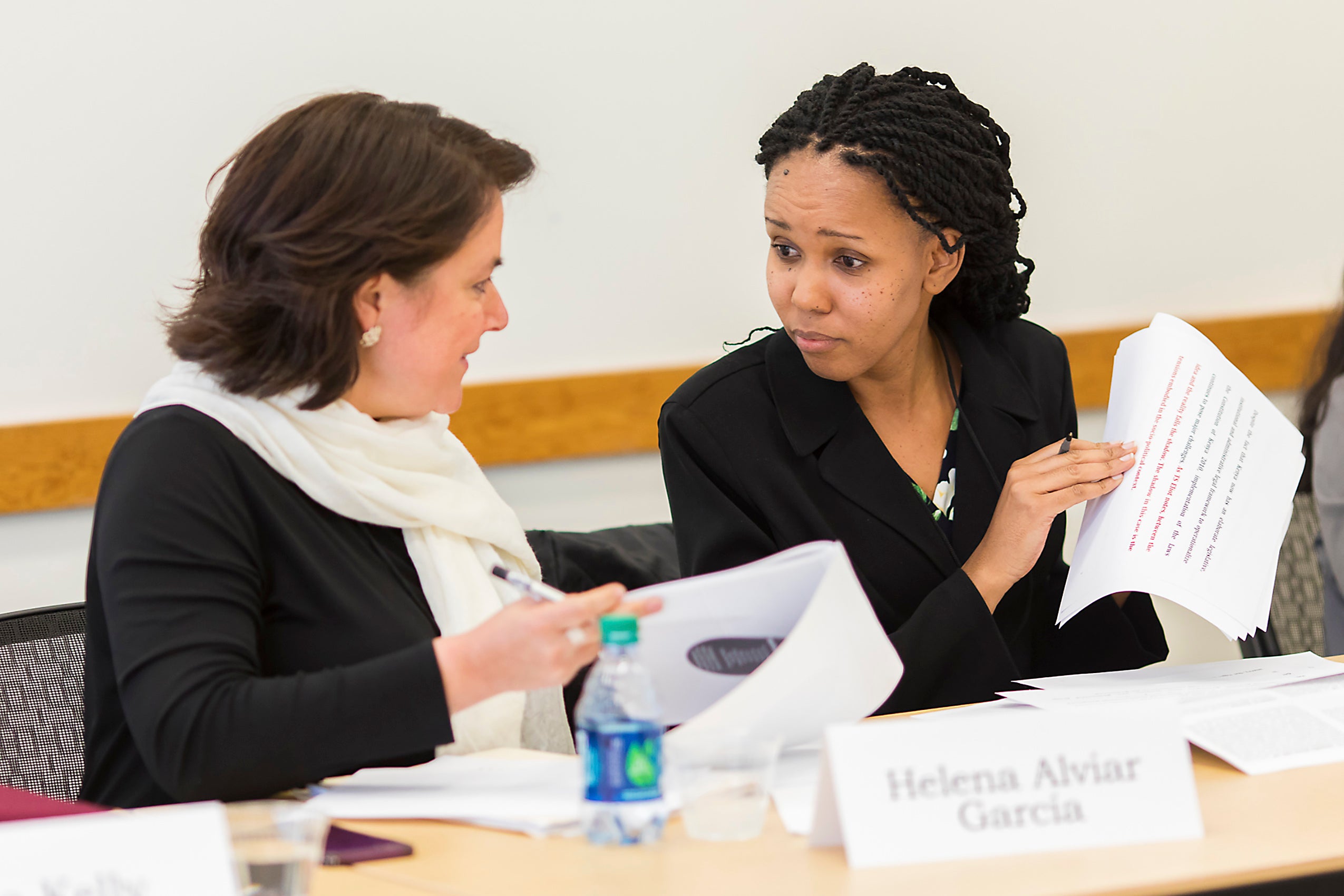 In a session moderated by Anna Su S.J.D. '13, an assistant professor at the University of Toronto Faculty of Law, three S.J.D. candidates addressed questions relating to technology, regulation and human rights. Talia Gillis, who is also pursuing a concurrent Ph.D. in economics at Harvard, analyzed the implications of big data for discrimination law, in the context of credit pricing; Elettra Bietti questioned the widespread use of consent as a tool for legitimizing privacy and data protection practices; and Rana Elkahwagy discussed how new technologies in the manufacturing of firearms are affecting how they are regulated under international law.
"The S.J.D. Workshop is a great way to engage with research projects of fellow students, and to get advice from academics who understand the excitement and challenges of being a doctoral student in law," Gillis observed.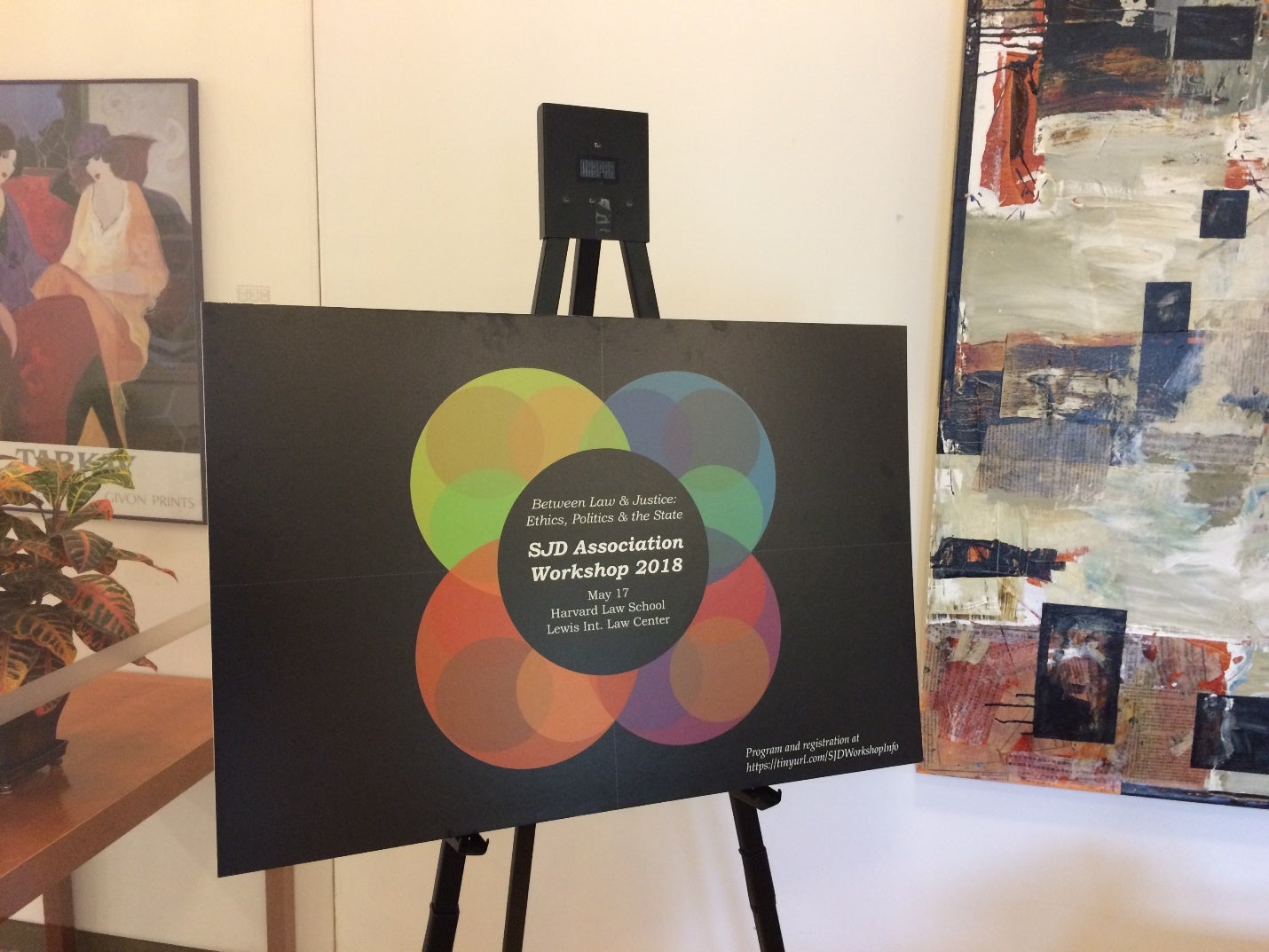 The Harvard S.J.D. Association is a student organization dedicated to representing the interests of S.J.D. candidates at HLS. Among other activities, the Association organizes working groups on topics of interest and discussions with professors and alumni.
In addition to Eisen, Silva-Portero, and Orian Peer, the workshop organizers included S.J.D. candidates Doaa Abu Elyounes, Beatriz Botero Arcila, Elena Chachko, Regina Larrea Maccise, and Valentina Montoya Robledo.