On April 15, 1887, with the support of alumnus Louis Brandeis LL.B. 1877, the Harvard Law Review published its very first issue. Today it is one of the oldest and most influential student-operated law journals in the country. Over the years, the journal has sought to evolve in step with the field as a whole. It has brought in new voices and approached the law with fresh perspectives that have both formed the backbone of mainstream legal academia and challenged the status quo.
In honor of Harvard Law School's bicentennial, in October the Law Review published a collection of six articles exploring Harvard's contribution to the development of the law, and how that history will shape the future of the law in theory and practice. The Bulletin spoke with the Law Review's 131st president, ImeIme Umana '18, about how scholarship—and the Law Review itself—have changed through the centuries.
Why did the Law Review decide to publish a special issue looking back on Harvard's influence on the development of law?
About two volumes ago, the editors saw the 200-year anniversary of the law school on the horizon and were wondering what, if anything, the Law Review might do to commemorate that. People were excited about a special issue that goes into various legal fields and how HLS has ­influenced them over the years. Then Dean Minow and Professors Manning and Lazarus helped us think critically about how we might bring something like this together.
Working on the issue has been very enjoyable. It's very different from what we typically publish, so it's nice to engage with these pieces. They are well-written, critical, short pieces that I've learned a lot from.
How has legal scholarship changed since the Law Review began publishing more than a century ago?
Scholarship certainly has changed over time, and these pieces, whether or not they acknowledge it to a great extent, are consistent with the changing nature of the legal field in that they bring more voices to the table and more diverse perspectives. If you look back at our older scholarship, you'll tend to see more traditional, doctrinal, technical pieces. Now, they're more aspirational, more critical, and have more social commentary in them. It's a distinction between writing on what the law is and writing on what the law should be, and asking why things are the way they are.
Legal scholarship is unusual among academic fields in that its selection for publication is generally student-driven, rather than chosen and reviewed by professionals in the field. What do you think has been the impact of that kind of selection and editorial process?
Students are at best generalists in terms of their expertise. On the Law Review, we spend a lot of time engaging with a piece, learning as much as we can about it, and bringing what we know about it from our coursework and our own research. But it's not lost on us that we are not professors, and we don't know the contours of the field as well as we might like to—although that can also allow us to have a more removed perspective. We might be open to less traditional pieces, and be less constrained in terms of reproducing what people are familiar with.
What kind of scholarship do you find especially meaningful?
I'm really passionate about the state of the criminal legal system and civil rights. The cherry on top within those topics is scholarship that proposes new ways of thinking or challenges the status quo.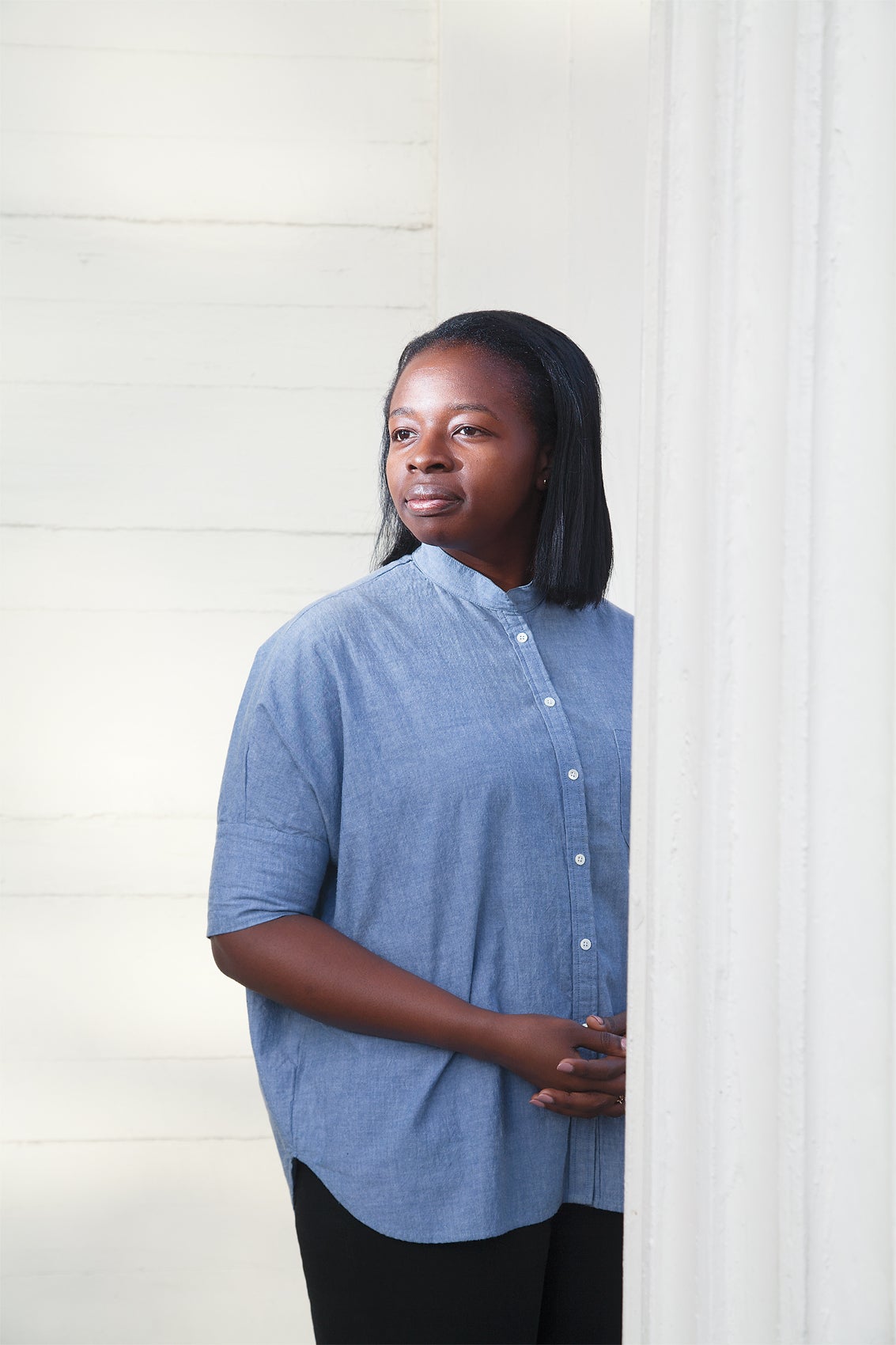 One of my favorite articles is [Assistant] Professor Andrew Crespo's "Systemic Facts" [published in the June 2016 Harvard Law Review], because it does just that. The thesis is that courts are institutionally positioned to bring about systemic change, and that they can use their position to collect facts that they are institutionally privy to. It calls on them to do that such that we might learn more about how the legal system is structured.
The Law Review was founded 130 years ago, and now you are its president. Do you ever get caught up in thinking about the historical implications of running such a well-known and influential publication?
I think of the history often, for sure. Obviously I have moments where it is 4 a.m. and I am just trying to get my work done and go to bed. But it makes it that much more special when I think about the developments we've made in the law, the law school, and the Law Review.
Looking at it through a historical lens, the diversity of the student body and Law Review editors and authors is especially meaningful, as it makes legal institutions more inclusive, and therefore the law more inclusive. It's important to keep pushing in that direction and never become complacent. The history is very important.
You are the first black woman who was elected to serve as president of the Law Review. Why do you think it took so long for that to happen?
I've thought about it a lot and I just don't know the answer. My thought is that it just tracks the lack of inclusion of black women in legal institutions, full stop. It's a function of that. There's always more we can be doing to be more inclusive. The slowness of milestones like this might have a broader cause than just something specific to the Law Review.
How has your time on the Law Review influenced you as a student and future attorney?
I'm really fortunate to be around some of the most thoughtful and critical people I've ever met. Just engaging with the editors and seeing them do the work always inspires me to be more thoughtful, more discerning, and critical of my own work. Having increased interactions with, and being deeply immersed in, the work of other editors has been a real blessing in being president. I've really loved the intellectual, editorial immersion that the Law Review experience has been, and I plan on taking that with me in my public interest work [as a public defender] after law school.