Over the years, many Harvard Law School students have improved their foreign language skills, deepened their knowledge of new fields of law, and explored potential careers during study or internships abroad. For a lucky few, an experience in another country may lead to something else — a wedding!
---
Caitlin Carey, Cambridge LL.M. '12 Harvard J.D. '13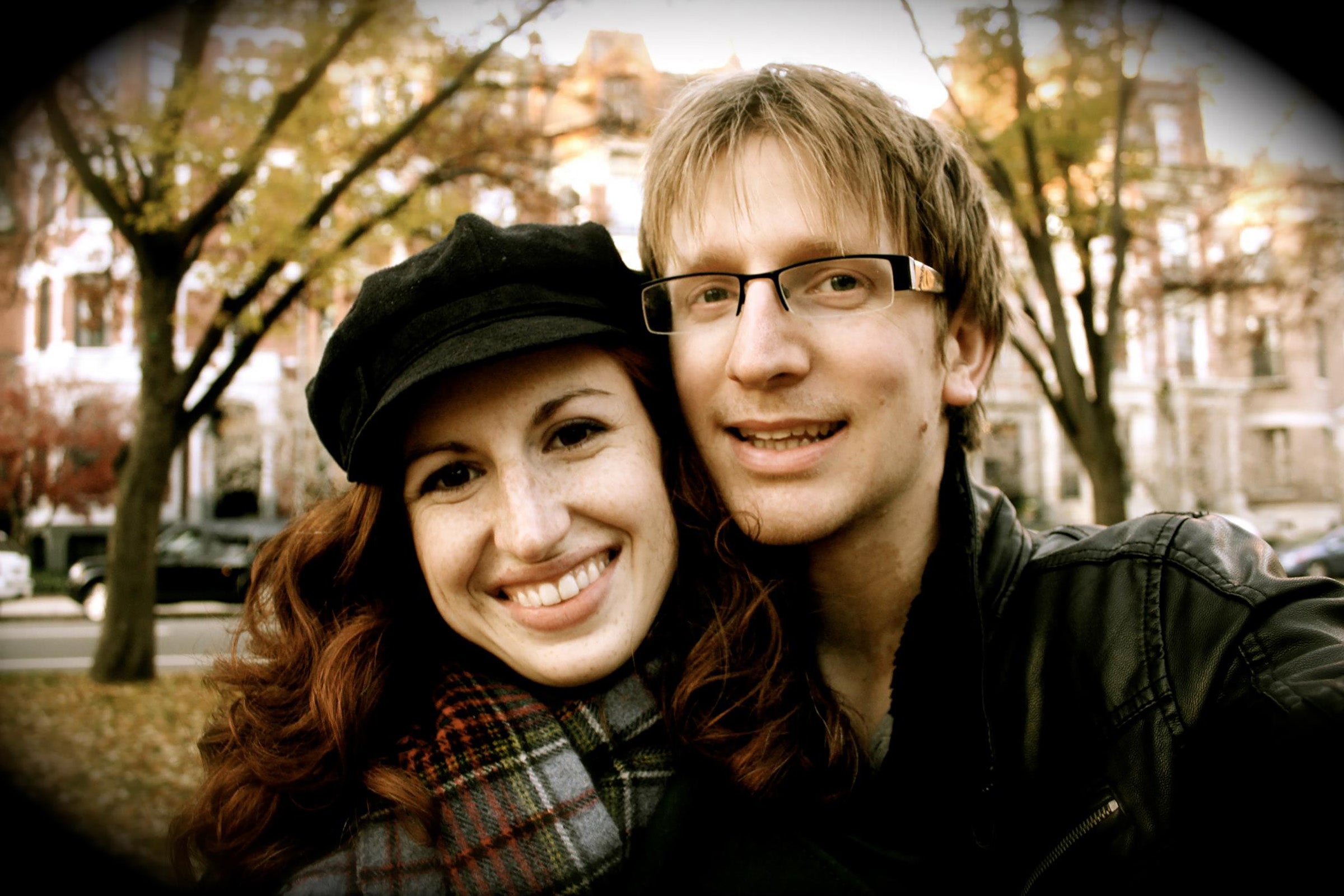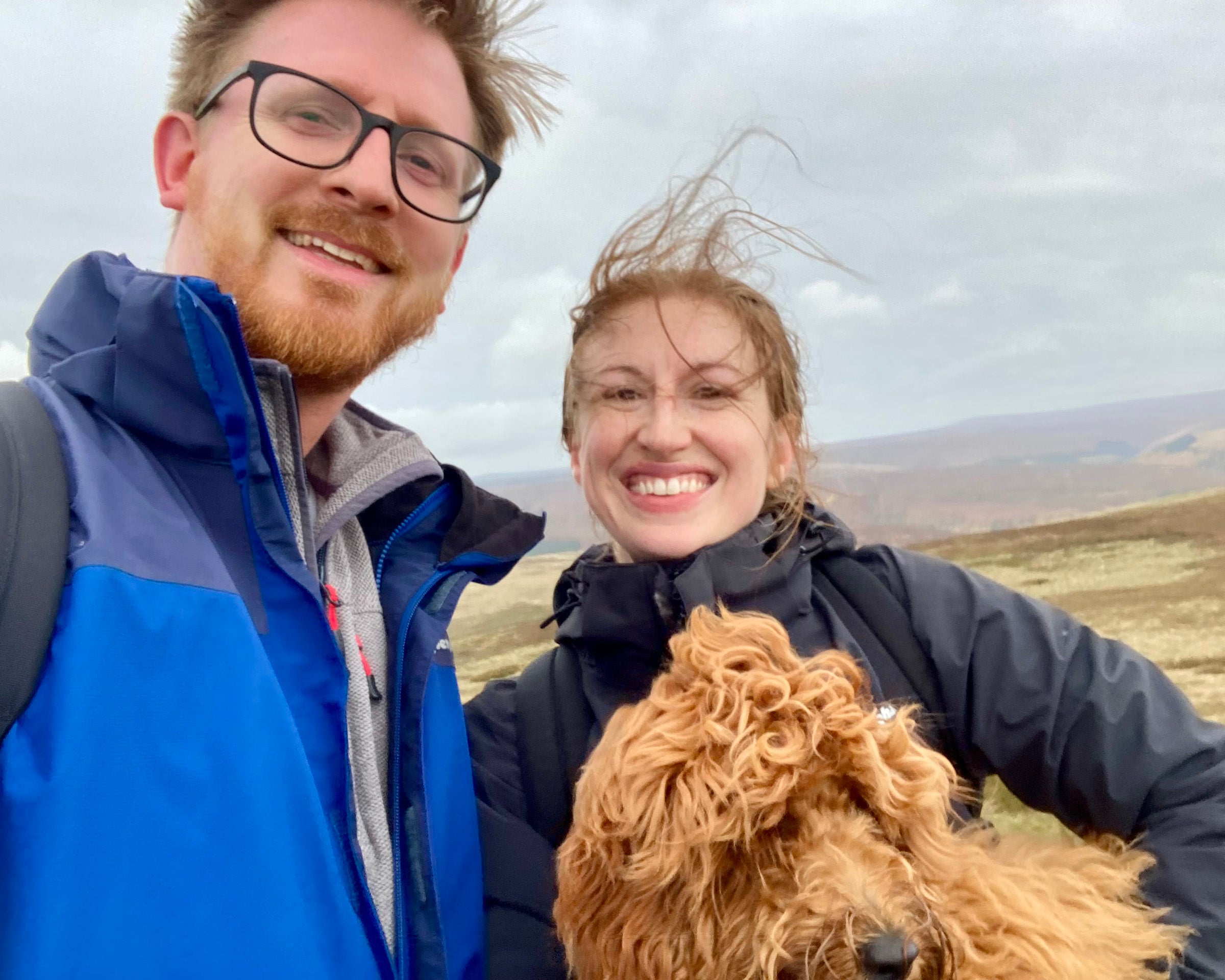 Caitlin enrolled in the Harvard Law School-University of Cambridge J.D./LL.M. Joint Degree Program, spending 2011-2012 at Kings College Cambridge, studying corporate finance and insolvency law, and commercial equity.
"I've always been a bit of an Anglophile. I thought the program seemed like a great opportunity to explore a different/comparative angle on law, and I had my eye on working internationally after I graduated," she recalls.
Her husband Chris, who was pursuing a Ph.D. in engineering at Kings, was in a band, and Caitlin sang in one of the college choirs; they met when they found themselves often practicing their music at the same time. After graduating from Harvard Law, Caitlin joined Allen & Overy in London. She and Chris married in 2017 and have lived in greater London ever since. Caitlin practiced at the firm for six years, as a U.S. securities lawyer specializing in European high yield bonds and leveraged loans. She then worked as a senior covenant analyst at Covenant Review, a specialist service that reports on high yield and leveraged loan covenants, before joining 9fin, an AI-driven leveraged finance data and analytics platform.
Chris, she says "has developed an affinity for certain aspects of American culture. For instance, he loves watching American football. His team is the Cleveland Browns, despite the fact that he's never set foot in Ohio."
---
C. Wallace DeWitt '07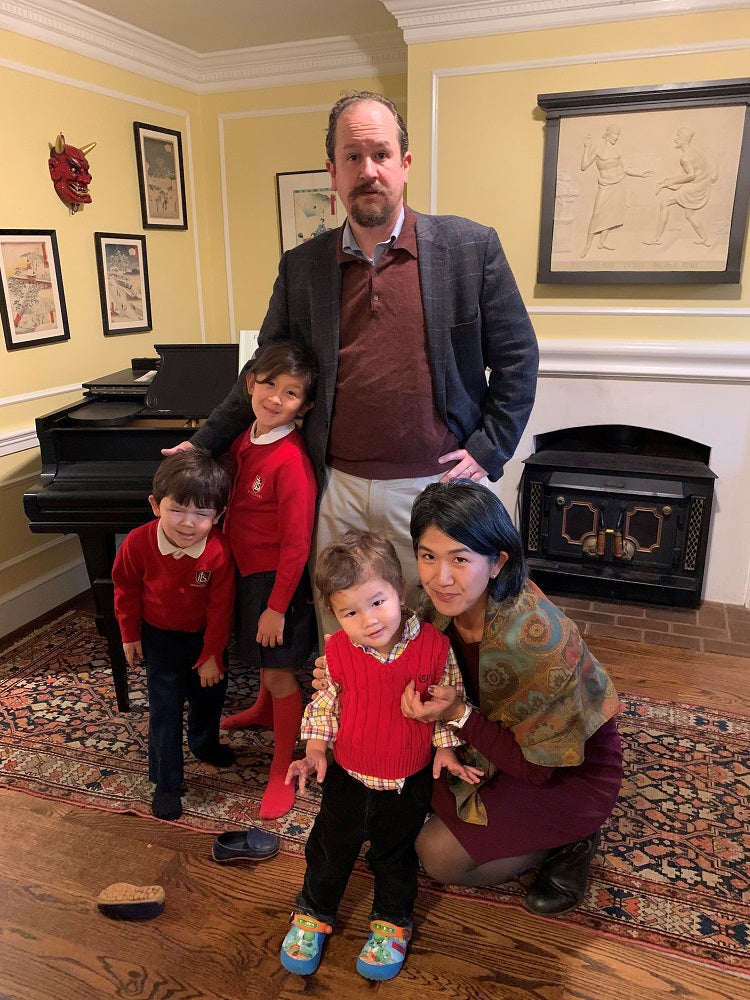 Knowing that he wanted to practice in China or Japan after graduation, Wallace completed summer internships at firms in Tokyo and Hong Kong, paused his legal studies for a year in order to pursue an MPhil in Oriental Studies at the University of Cambridge, and enrolled in a semester abroad at the University of Tokyo in fall 2007. His goals were to strengthen his Japanese language skills, to acquire the "full technical vocabulary of a securities or M&A lawyer," and to become more familiar with Japan's corporate and securities law.
During his time in Tokyo, he also met his wife, Mayu, at a gōkon, or "group blind date," organized by a Japanese friend. After they married, the couple lived for several years in Tokyo and Hong Kong, where Wallace practiced at Davis Polk & Wardwell. Later, they relocated to Washington, D.C., where he practiced at Allen & Overy before serving as a senior adviser and counsel to the acting chairman and commissioner of the U.S. Securities and Exchange Commission. Wallace has returned to Allen & Overy as senior counsel in its financial services regulatory practice. He and Mayu have three children — Elizabeth, Charles and Robert — and note that "Japanese is the lingua franca in our home."
---
Hallie Fader-Towe '07
Hallie undertook a Chayes International Public Service Fellowship to work with the UN High Commissioner for Human Rights in Geneva, Switzerland during the summer after her first year at Harvard Law. "What an opportunity! This would be a chance to see public international law in action in a beautiful Francophone city where I could continue to refine my French," she recalls.
During her first week at work, another intern in her office hosted a party at a local bar. "A man slid into the empty seat next to me, and as the conversation continued around the table, he said 'Je suis de Oklahoma.' Wait, what — I've been talking to another American in French? I started laughing and switched into English, and we wound up talking quite a bit that night."
Hallie and Bryan dated on their return to the U.S., moving to New York together to begin their careers. The couple recently celebrated their 13th wedding anniversary, and now have two daughters and a dog.
"The other twist from that summer was discovering that in my project on the human rights implications of 'traditional' justice systems, I found myself focusing on the diverse ways different cultures decide to handle disputes," she said.
After two years in management consulting, Hallie joined the Council of State Governments Justice Center, where she works with judges, prosecutors, defense attorneys, and other policymakers on improving connection to treatment for people with behavioral health needs who come into contact with the criminal justice system.
---
Jennifer Huang '13 and Malo Cloarec LL.M. '17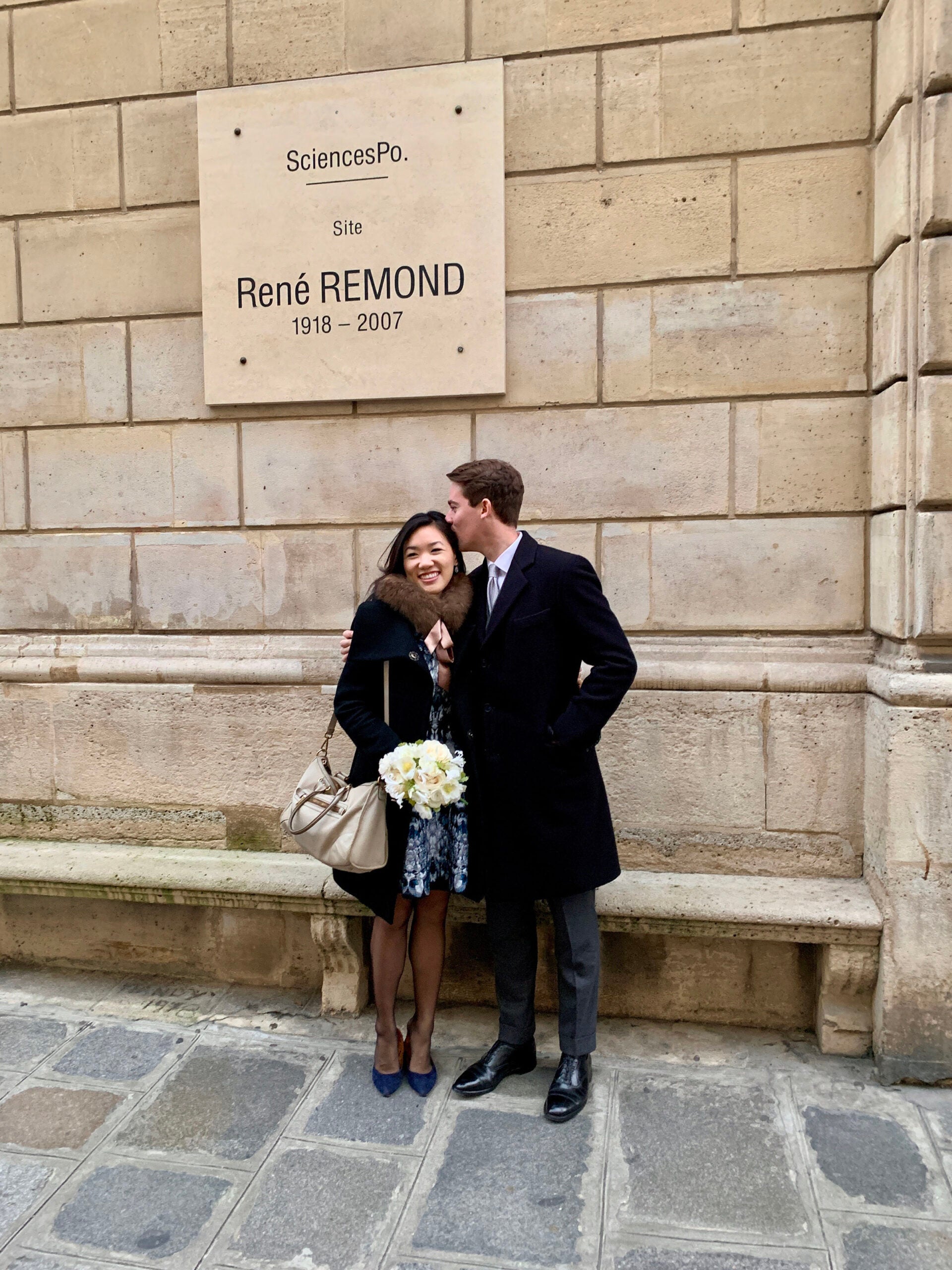 In order to improve her French and broaden her understanding of intellectual property law, Jennifer spent a semester abroad at Sciences Po Law School in Paris in fall 2012. In her IP class there, the professor suggested that she write a joint final paper with a French student, Malo Cloarec. Years later, "Malo told me that he was initially lukewarm about the prospect of working with an exchange student who was probably not very good in French. Still, we ended up with the highest grade in the class!" Jennifer said.
The couple reconnected when Malo joined the LL.M. program at Harvard Law School, then spent three years together in Paris, marrying there in 2019. They currently live and work in New York. Huang, a member of the intellectual property group at Mayer Brown, practices IP litigation and international arbitration, noting that she and Malo "both ended up in international arbitration, a field well suited to lawyers with international outlooks and backgrounds."
---
Sean Imfeld '14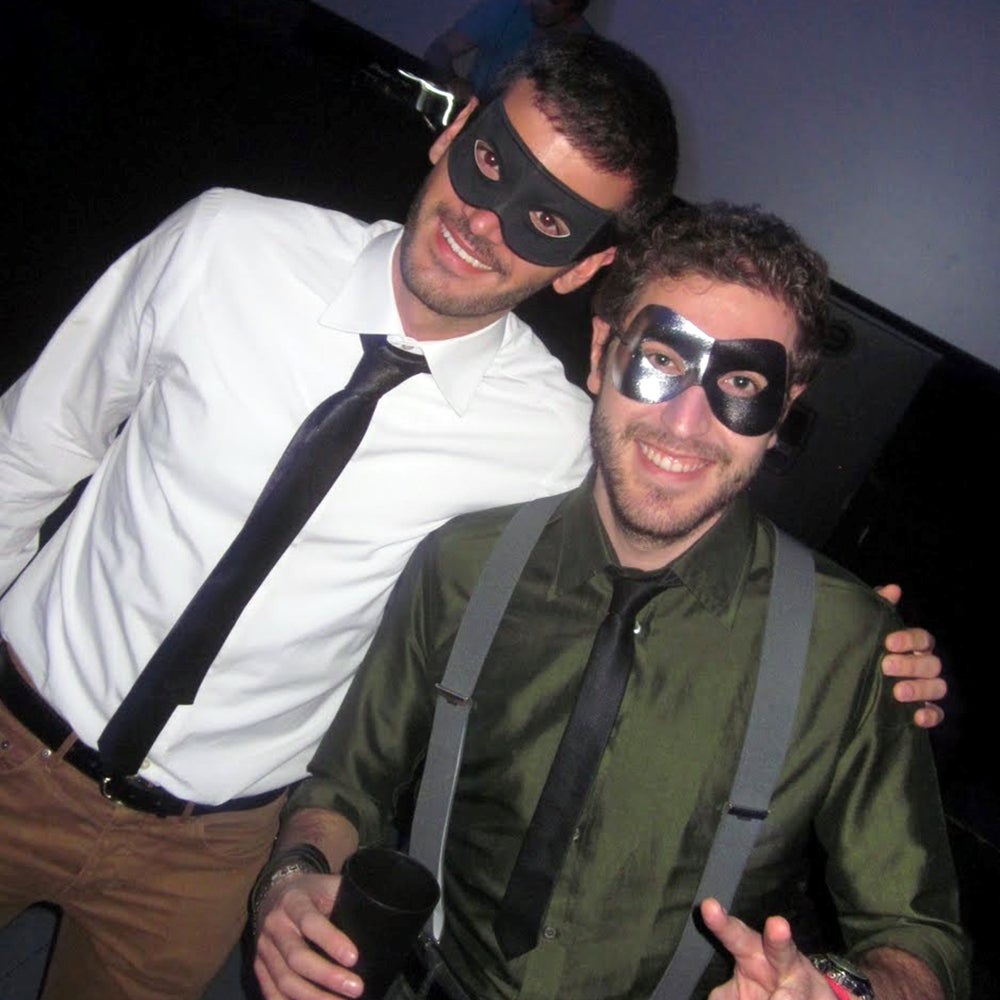 Because he was interested in international trade and international arbitration, Sean undertook a semester abroad in Geneva in spring 2013. His future husband, Nico, was pursuing a graduate degree in international law there, and they had some classes together. A few weeks into the semester, Nico asked to borrow Sean's notes as an excuse to get to know him better. Although the couple's first date didn't generate romantic sparks, Nico finally persuaded Sean to go on a second, which changed the dynamic. After the semester ended, they spent three years in a long-distance relationship, including their first year of marriage.
Nico moved to the U.S. in mid-2016, and "we've been inseparable ever since," Sean says. After graduating from Harvard Law School, Sean joined the New York office of Milbank, where he practices in the firm's trusts, estates, and exempt organizations group, working with many international clients on matters relating to both U.S. law and the laws of other countries.
---
Andrew McConnell, Cambridge LL.M. '06 Harvard J.D. '07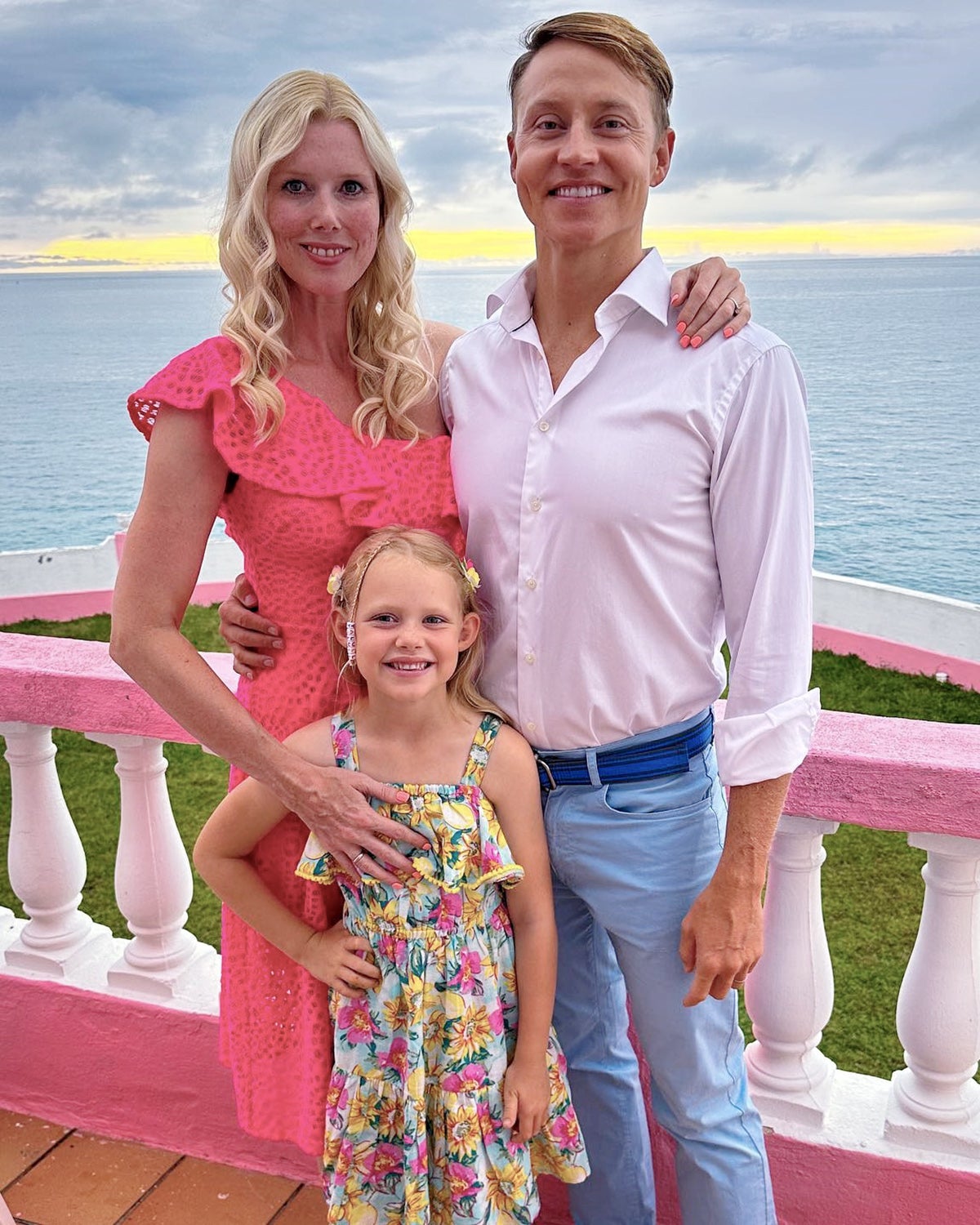 Andrew participated in the Harvard Law School and University of Cambridge J.D./LL.M. Joint Degree Program in 2005-2006. In addition to studying European and English legal history, he welcomed the opportunity to compete on Cambridge's varsity swim team. One night, another swimmer introduced him to Katy, the former captain of the women's team. "We grew closer over the year," he recalls, traveling together to southern Africa over the Christmas break and in Russia, Europe, and the U.S. the following summer. The couple got engaged at Machu Picchu in 2007 and married a year later. Andrew worked internationally for several years at McKinsey and Axiom, before becoming an entrepreneur and author. Today, Andrew and Katy live in Bermuda with their daughter Talulla. "My time in Cambridge was one of the best years of my life," he observes. "What it has led to, with my entire family being the result, is something I will forever be grateful for."
---
Kim Smaczniak J.D./M.P.P. '09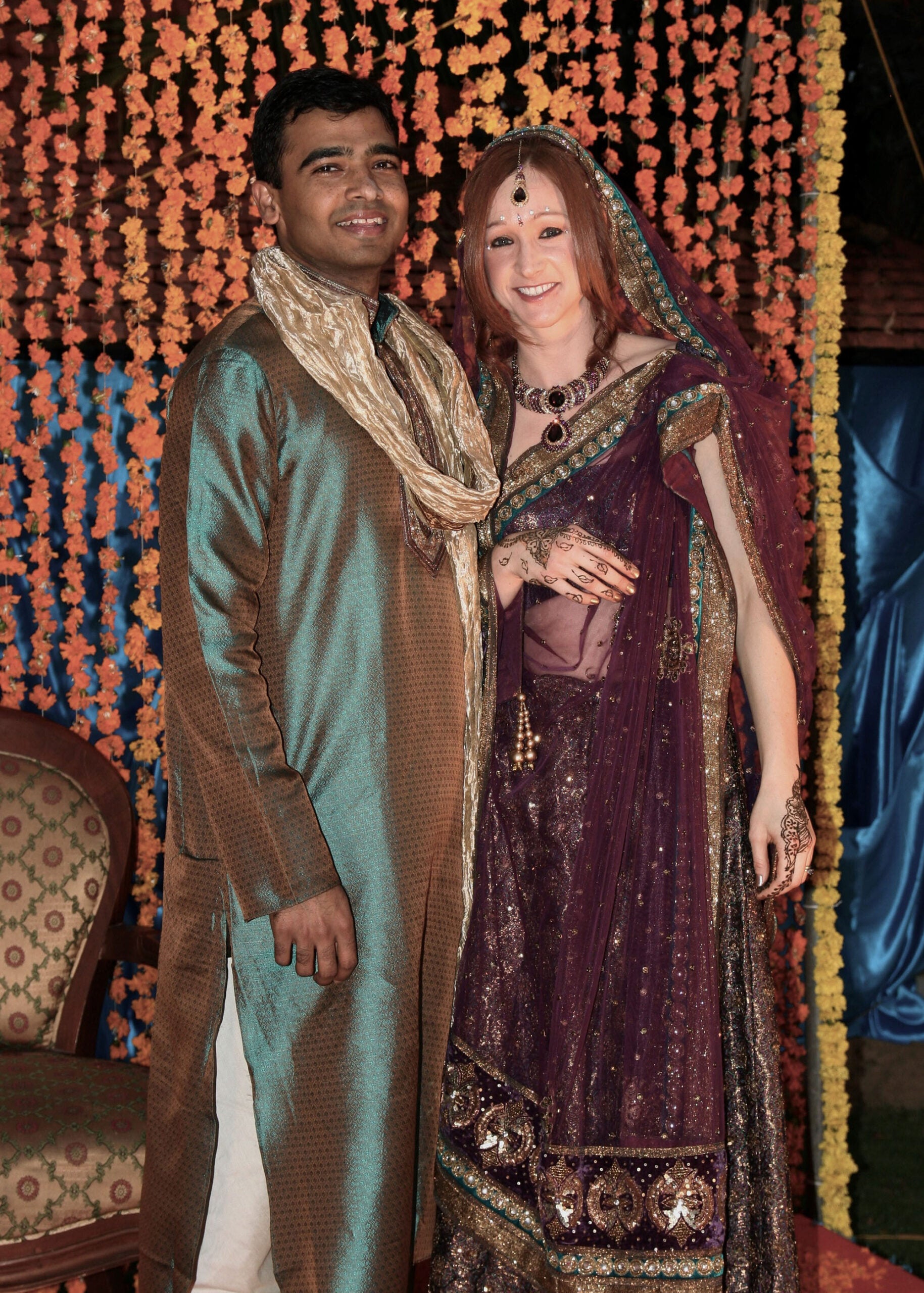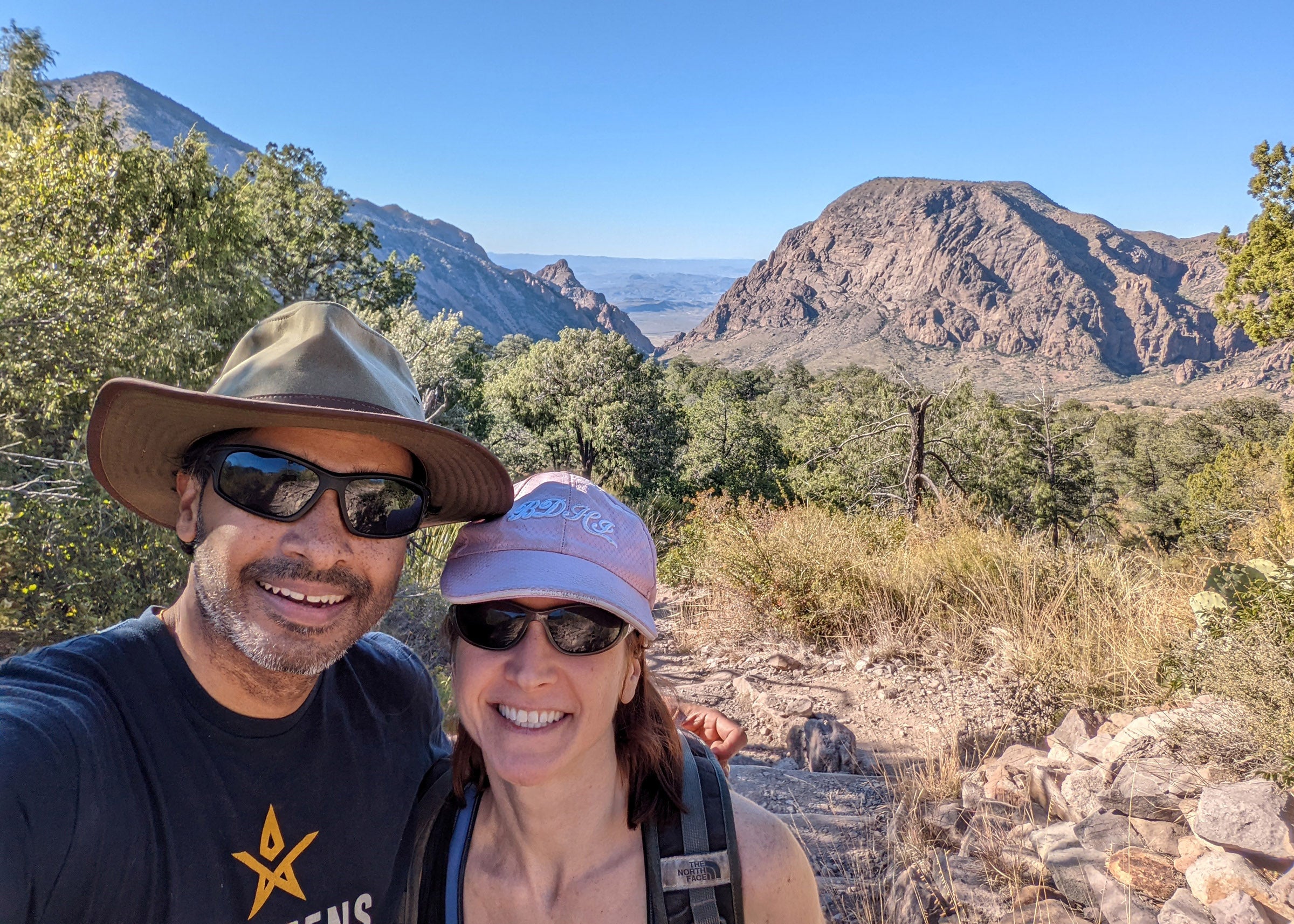 Kim first met her husband, Tarun, during a weekend hiking trip in the summer before her second year at Harvard Law, when she was in Geneva, Switzerland for an internship with the United Nations Environmental Programme. She returned to Geneva a year later for a semester abroad at the Graduate Institute of International and Development Studies (now the Geneva Graduate Institute), which enabled her to deepen her knowledge of international law and international trade agreements. She stayed for the summer for an internship at the Maldives Mission to the United Nations. During her extended time abroad, Kim's connection with Tarun "transitioned from friendship to a serious relationship." The couple married in Kerala, India, in 2011. Their family includes a three-legged dog named Indie, and the occasional foster dogs for which they care.
After graduation, Kim joined the U.S. Department of Justice's Environmental and Natural Resource Division in Washington, D.C. During a post at the U.S. State Department, "I joined [its] climate negotiations team in the lead up to the adoption of the Paris Agreement. I had the honor of playing a lead role in diplomatic efforts to hasten its entry into force, and to shape U.S. negotiating positions on its implementation. I wouldn't have had the same confidence to jump into such a critical role, in the thick of international negotiations, without my experiences during my time abroad," she observes. Today, Kim serves as special counsel at the Federal Energy Regulatory Commission and teaches at Carnegie Mellon University and the University of Maryland School of Law.
---
Want to stay up to date with Harvard Law Today? Sign up for our weekly newsletter.