During his 50th Reunion in 2011, Laurence Silberman '61 joined several of his classmates in a rousing rendition of a tune they had sung 50 years before in a show whose significance they never could have imagined. Called "It's a Long Way to Certiorari" (sung to the tune of "It's a Long Way to Tipperary"), the song was part of a performance put on by HLS students in 1961 that satirized the legal process and the law school and began an annual tradition that continues today in what has become known as the Parody produced by the HLS Drama Society.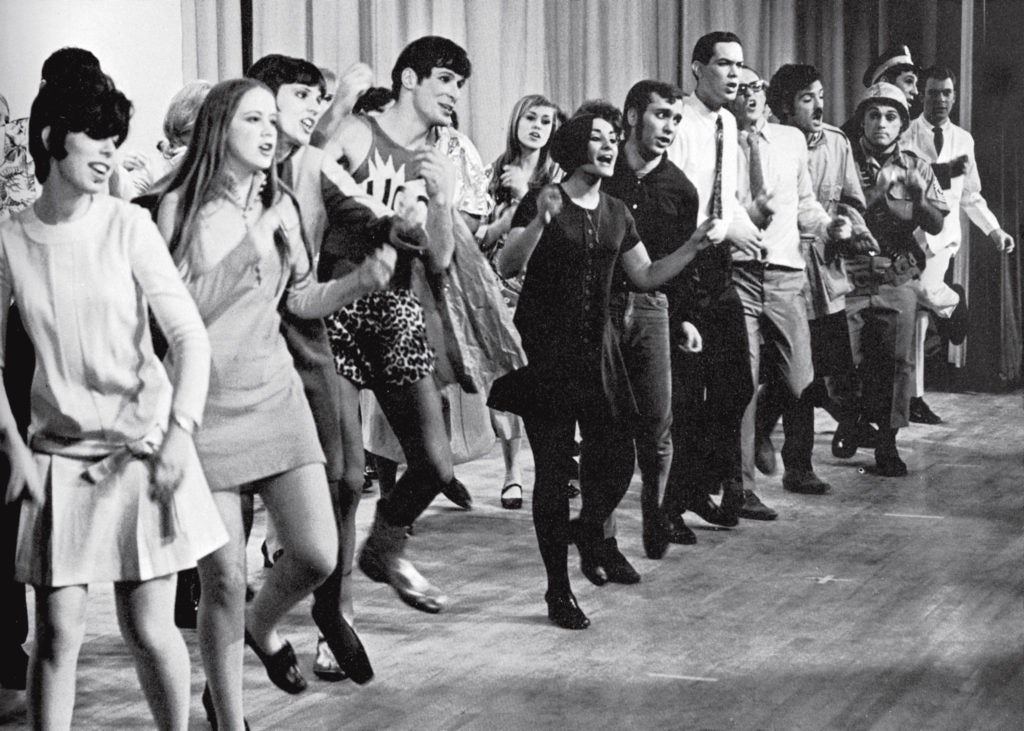 Reached recently, Silberman, a senior United States circuit judge of the U.S. Court of Appeals for the D.C. Circuit, who by coincidence played a judge in the show, could still belt out the tune impromptu—this time not fortified by the scotch that fueled his student performance. It is merely one example of the resonance of the Parody for many who have participated in it, who celebrated the chance to turn a winking eye back to the law school and bond with fellow students and even professors in the process.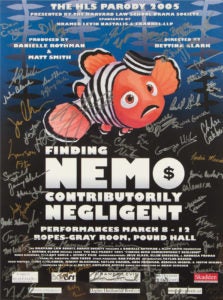 Though replete with silly songs, as well as wordplay and puns evident in titles such as "Finding Nemo Contributorily Negligent," "The Cocky Lawyer Picture Show," and "Holmes Is Where the Hark Is," the Parody has also brought people together in lasting friendship and even in marriage and bolstered the HLS experience of now generations of law students who look back on their time at the school fondly with no small credit due to their participation in the show. Some of them, including Silberman, came back as alumni during the HLS in the Arts festival in September, when they performed Parody highlights from over the years, singing with the same enthusiasm they brought to the crowd in their student days.


Perhaps not surprisingly, many students who come to HLS seeking to command the stage as an attorney also possess a certain theatrical flair and in some cases serious theatrical talent and experience. Daniel Dykes '14 came to HLS as a self-described "theater geek," with dozens of shows under his belt. When he was an admitted student, his discovery that the Drama Society put on an annual Parody cemented his desire to attend HLS, and he would go on to play the lead his first year and direct the show his last two. The HLS productions compared favorably with many shows he had worked on in terms of quality of talent and production level, he said. The Parody also had the added benefit of shining a spotlight on his and other students' experience of the law school at the time. Performers, he said, "are playing Harvard Law students, they're playing like a mythologized larger-than-life version of their own experience, and everyone else in the audience is relating to that and laughing at it. … It can be cathartic. It helps you to make fun of it in a way that empowers you, and the audience gets that empowerment, too."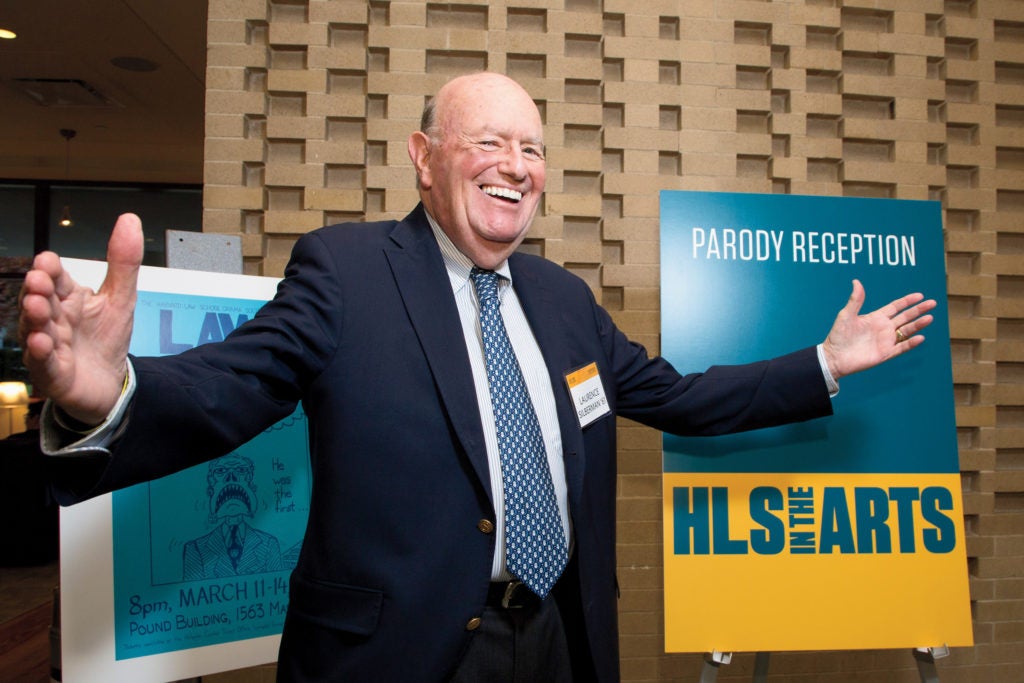 Now an associate at Curtis, Mallet-Prevost, Colt & Mosle in New York City, Dykes has become an unofficial Parody historian, having collected videos, posters and other memorabilia from shows over the years. Someday he may even compile a full history of the Parody in book form, he said. We will look forward to that, but for now here is a brief history, based on his findings and other sources.
The show, which didn't become widely known as the "Parody" until the '90s, began in a musical revue format, with songs and sketches not necessarily connected to one another. In the later '60s, when the Drama Society took over the production, the show was tied together with a more coherent plot, such as "Kid Me Not, or Matter of Tot" (1966), which centered on a 10-year-old child prodigy admitted to the school.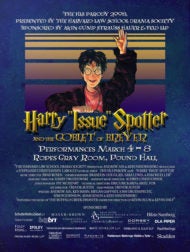 Many productions have been twists on well-known popular culture—e.g., "Laws" (1976), a shark-filled tale staged shortly after the movie "Jaws" scared people away from the beach. The early '80s saw more ambitious productions, with original shows for which students wrote their own lyrics and music. That era also introduced serious plays that the Drama Society staged earlier in the school year in addition to the Parody in the spring, the first being "The Caucasian Chalk Circle" (1979) by Bertolt Brecht. The Parody itself generated serious discussion in the 2000s, after the characterization of individual students was seen by some as sexist or racist, leading the school to convene a town hall meeting. Mostly, however, shows have tackled general foibles of law school life, such as when dancing construction workers satirized the inconvenience caused by a renovation of Langdell Library.

A hallmark of the show has been regular cameos from professors. Arthur Miller '58 appeared as Satan, Alan Dershowitz was a dystopian overlord, and various deans have played along with the joke, too, most recently Martha Minow, Elena Kagan '86 and Robert Clark '72 (who one year took the stage as the Phantom of the Law School). One participant recalled seeing Professor Clark Byse, who was known more for his tough classroom demeanor than his sense of humor, sitting in the audience. Byse couldn't stop laughing.
Most Parody participants graduate and never see a stage again except as a spectator. Silberman, who has also taught law during his career, including at Harvard, noted that while he has never acted again after law school, "I'm accused by one of my colleagues of being an effective law professor because of my dramatic flair." Yet other alumni have kept a closer connection to the performance world—and not just in a courtroom or classroom.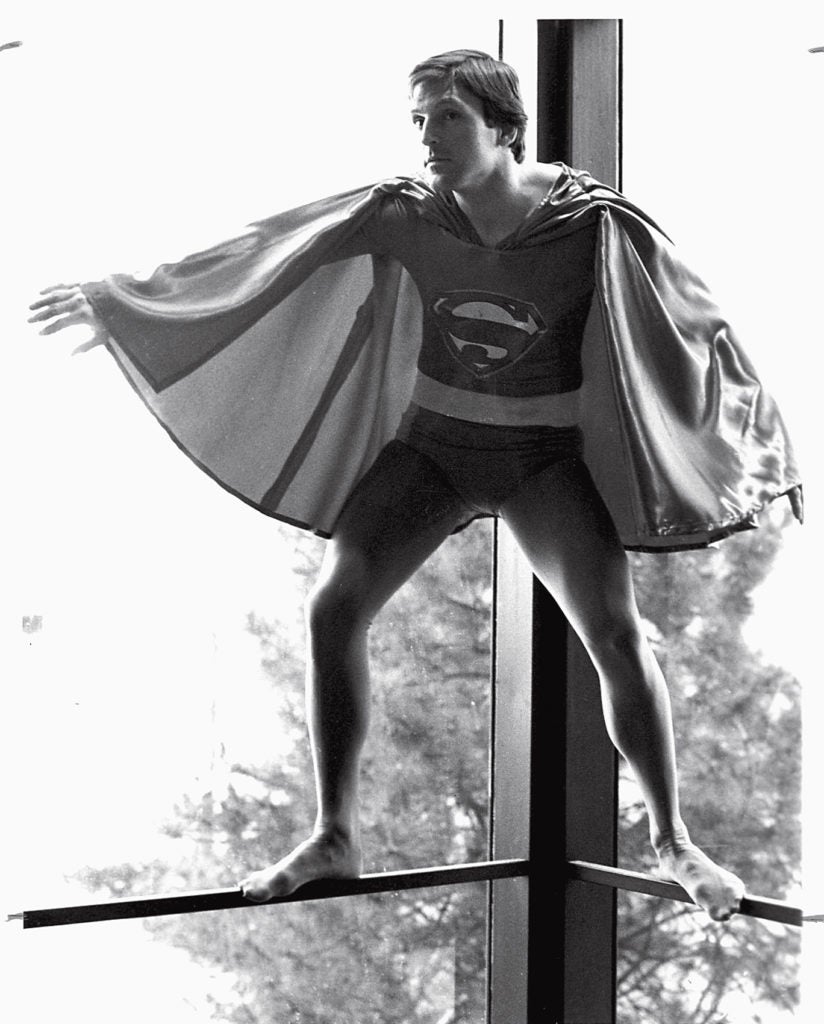 Greg Martin '82 noted that he certainly does use his acting skills in the courtroom as a deputy district attorney in Los Angeles who frequently tries criminal cases. But, as he joked, while he loves his career, "My only problem is that in terms of the courtroom, an audience of just 12 people at a time is not enough for my ego. That's why I have to go to the stage."
A longtime member of Actors Co-op theater company, he continues to perform in plays and has snagged several television and movie roles. His love of acting was actually reinvigorated at Harvard Law School, where he played the lead in "Supraman—the Parody" (appearing on stage in a diaper at one point, much to his fellow students' amusement). He also discovered a side of Harvard Law students different from what he ever expected.
"I always had the idea that Harvard would be populated by just overwhelmingly brilliant, single-minded, egg-headed, brainiac types," he said. "In one sense that's true, but in another sense what was both amazing to me and delightful to me was to realize these people were a lot more well-rounded than I am."
Lisa M. Poyer '80, too, made a discovery she never expected as an HLS student. Working on the Parody, she first was in charge of costumes, then served as producer. Now a theater manager who has overseen many shows on Broadway (where her legal training serves her well in managing a highly unionized workforce), she said the experience helped propel her into her career.
"I looked around and realized all the tasks that had to go on behind the scenes. I had never thought seriously that there must be some real-world equivalents for all of these jobs that people probably get paid for doing," said Poyer. "It made me think for the first time that maybe it would be possible for me to do something in the theater where my legal skills wouldn't be totally wasted."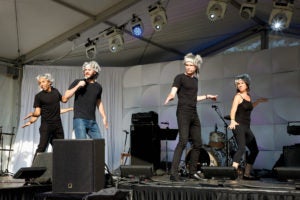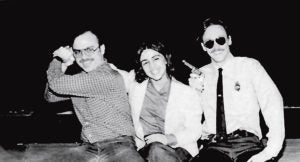 Also combining her legal skills with her interest in theater, Dale Cendali '84 has litigated Broadway-related cases as a partner focused on intellectual property at Kirkland & Ellis in New York City and has invested in and produced Broadway shows. During her time at HLS, she helped produce shows during an era when the many serious theater enthusiasts among the student body put on three shows a year. "We had a talent-rich environment, and we loved doing it," she said. "It was a real highlight of our experience and made us have a really great experience at law school."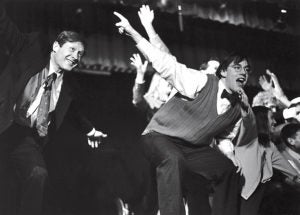 As part of her role as producer, Cendali would recruit professors to make appearances in the show. She would later return to HLS as a lecturer, teaching copyright and trademark litigation. Her students learned that she represents J.K. Rowling, the creator of the Harry Potter series. As it happened, students did a Parody performance with a Harry Potter theme when she was teaching. And Cendali made her own cameo appearance in the show.
And finally, let us end as so many shows do: with the happily-ever-after love story.
As many have described, working on a theatrical production is an intense and intimate experience. People spend a lot of time together on a common goal, leading to longtime connections, friendships, and more. Cendali noted that she met her husband, Francis Fitzpatrick '86, while working on the Parody, and they were one of several couples who met that way during their time at HLS.
And in a show meant to generate laughs, it doesn't hurt when you can get the person you are interested in to laugh along with you.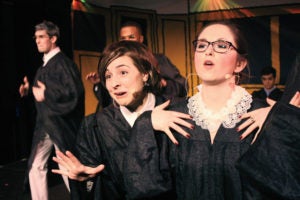 Michael Leotta '97 and Allison Harnisch Leotta '98 became friends the year they both participated in the show—his third year, her second. She was interested in dating his roommate; he was interested in her even as she solicited his advice on how to get his roommate's attention. Michael got Allison's attention at the Parody cast party at his (and, of course, his roommate's) house, where all involved engaged in a rather awkward discussion culminating in a decision that Michael and Allison would begin dating the next day. They've been together since, and Allison recalled the spark of interest when she saw Michael performing his Parody role of an evil professor—evil but also very funny.

The value of the show went even beyond the chance to meet his future wife, said Michael, a partner at WilmerHale in Washington, D.C. It provided perspective on life at the law school and reinforced the bonds of the people who share that experience.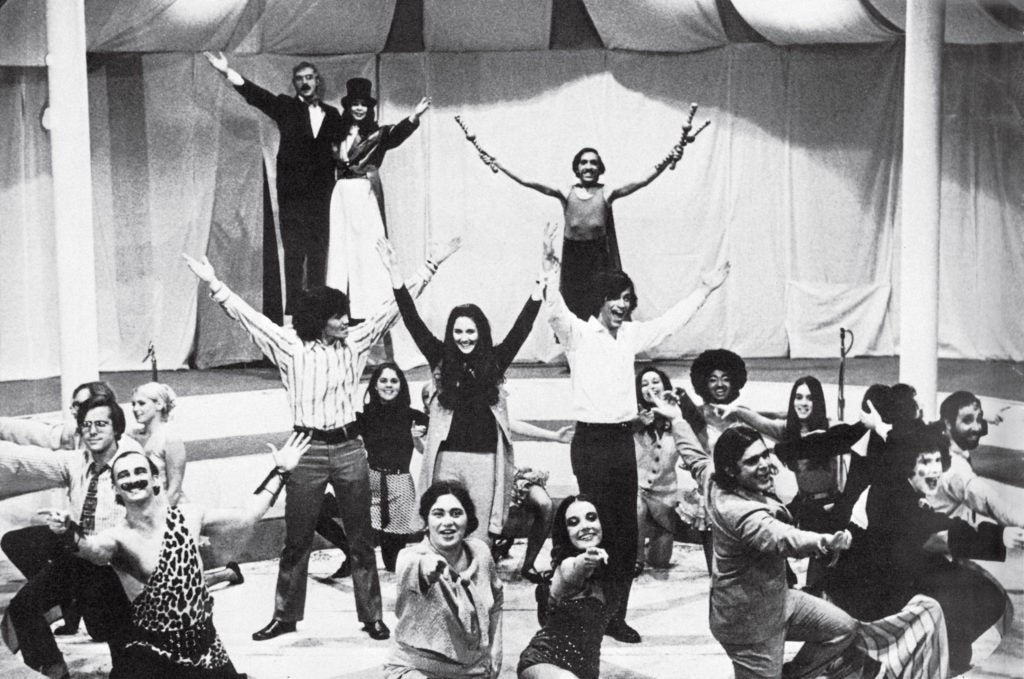 "It tells them that so much pressure the rest of the year isn't all that serious after all, and there's more fun and camaraderie than maybe you noticed," he said. "When you're actually in the trenches with people, no one thinks: Man, it's great to be actually in the trenches with these folks. But it is great to be with close friends and go through an intense experience with them. The Parody lets people see what's funny and a little bit crazy and take a step back from the pressure of it all."
Allison could not have realized exactly what being in the show would mean to her when she saw a note written on the board in her contracts class asking students to try out for the Parody. She had seen the show the year before, and it seemed like a fun group to be a part of. But there was also something more: "Something told me it was going to change my life. I know it sounds crazy and hokey, but it did."