For Rachel Anderson J.D./M.B.A. '26, there is life before and after the crash.
It was March 21, 2016, and the aspiring aviation officer was 1,300 feet up over Fort Rucker, Alabama when her helicopter suffered a complete engine failure. She was at the controls; her instructor was sitting next to her; a second student was seated in the back. Initially, she thought it was just a training exercise.
"The first emergency procedure you learn is an autorotation, gliding the helicopter down to a safe landing when the engine malfunctions, and we had been practicing that for three months," said Anderson, then a 2nd Lieutenant in the U.S. Army who was preparing to become a helicopter pilot.
But an instant later she realized it was no drill when her instructor grabbed the controls and yelled a mayday call into the radio. As they fell from the sky, Anderson was calm, thinking "this is going to be cool to see how this emergency procedure is done for real.'"
Then they narrowly missed a set of electric wires.
"When you're in the air, you have no idea how fast you're going because you don't have any ground reference for your mind to conceptualize speed," said Anderson. "When we got close to the ground, I realized we were going way too fast, and I remember looking out the windscreen and thinking, 'you're probably going to die.'"
But she also remembers feeling at peace.
"I've always been a person who tries to live life to the fullest. So, I was thinking that if that was my time, then I was going to be okay with it."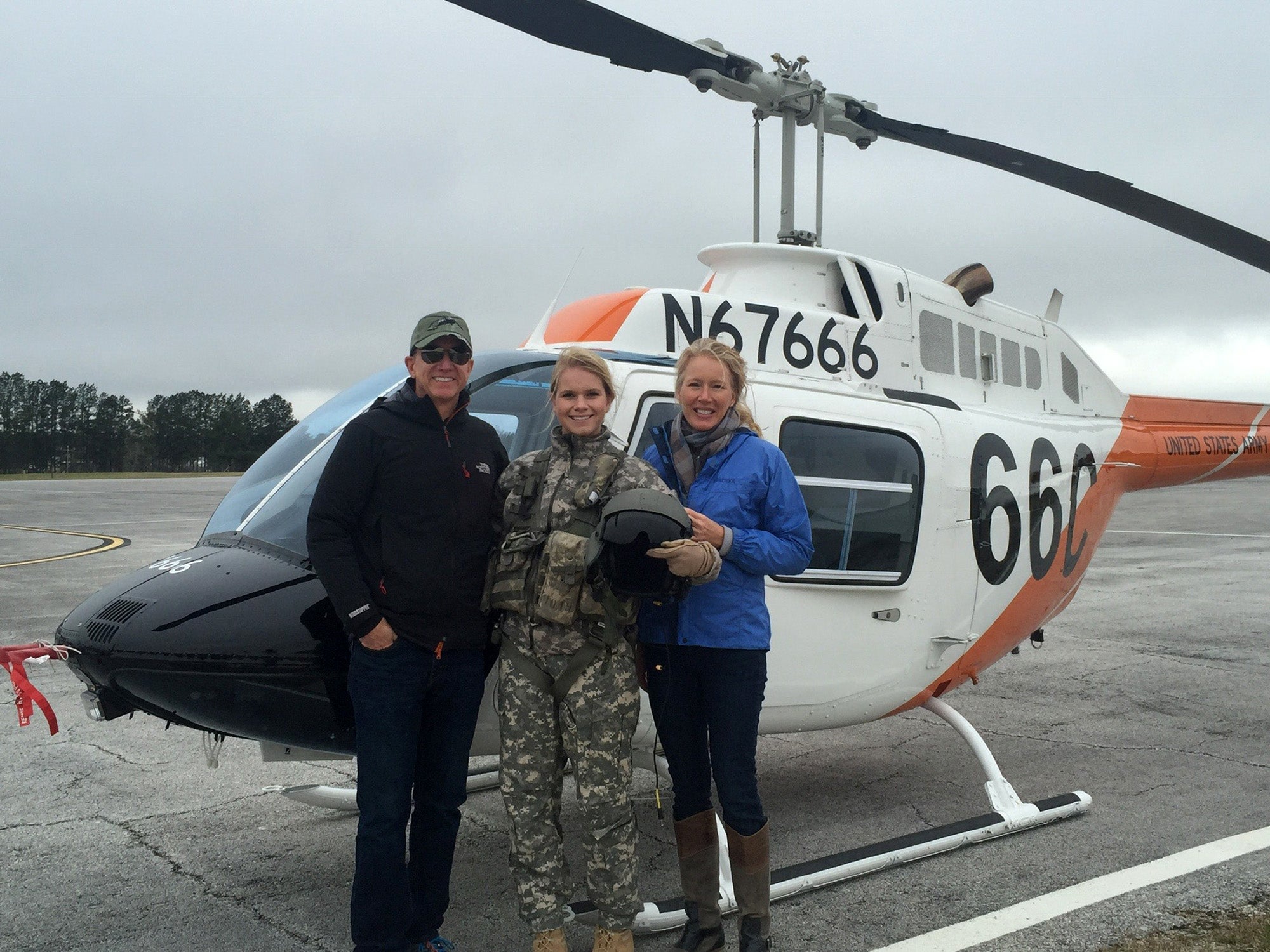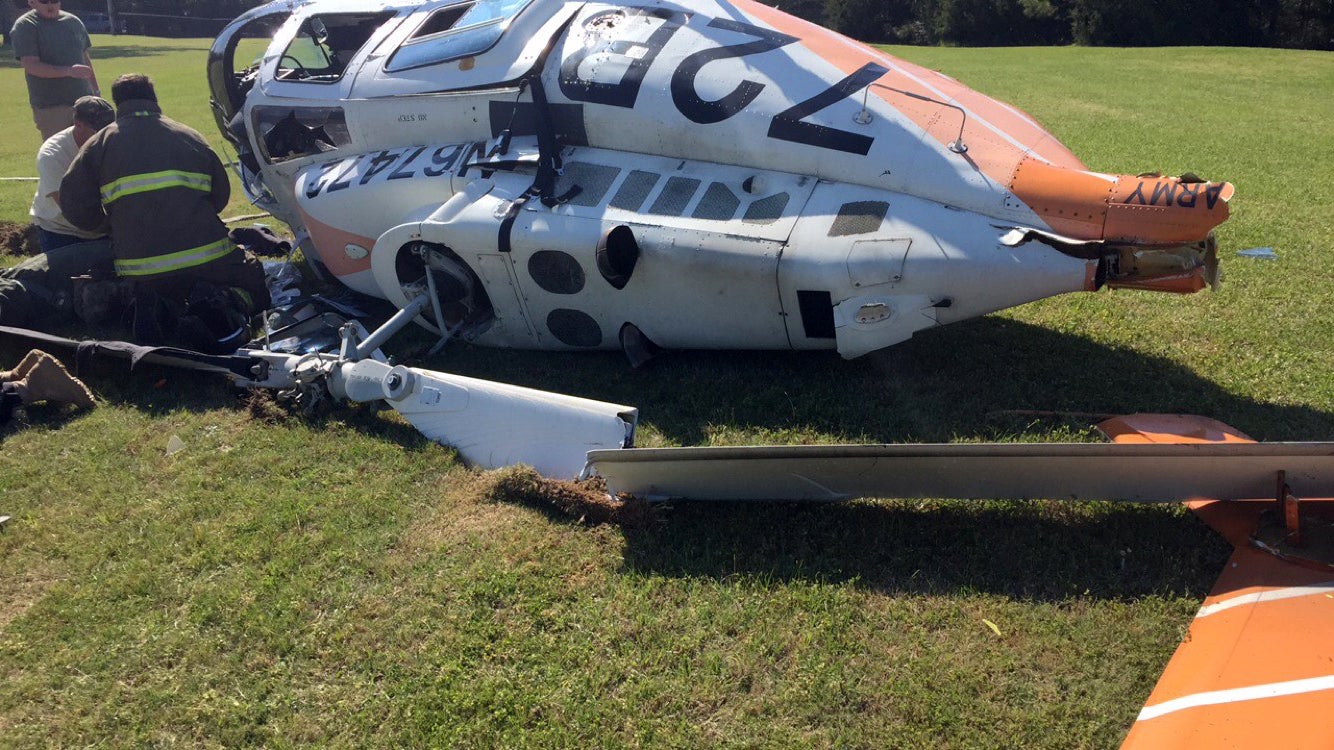 Seizing the day, helping others, and heartache were all part of Anderson's childhood. Born in Atlanta, her biological mother, she said, "developed severe schizophrenia when I was about three and couldn't take care of me anymore." Her father, a doctor, raised her alone until she was seven when he remarried a nurse who adopted Anderson. Soon after the family moved to Boulder, Colorado.
From a young age Anderson lived a life infused with a sense of promise and purpose. Her gender would never stop her from doing "everything and anything" she wanted, her father had taught her, and both her parents, she said, had emphasized early on "the idea of service and giving back." As a result, she grew up "always wanting to be part of something bigger," and eager to "make change in the world."
When it came time for college, she visited the nearby Air Force Academy, and was impressed by its service-driven mission, but eventually opted for West Point, the U.S. Army's military academy, inspired by her godparents' deep ties to the institution. There, Anderson made lifelong friends, reveled in a diverse liberal arts education, and found her calling after meeting a few female pilots. "For lack of a better word, they just were complete badasses and I thought to myself 'I want to do that.'"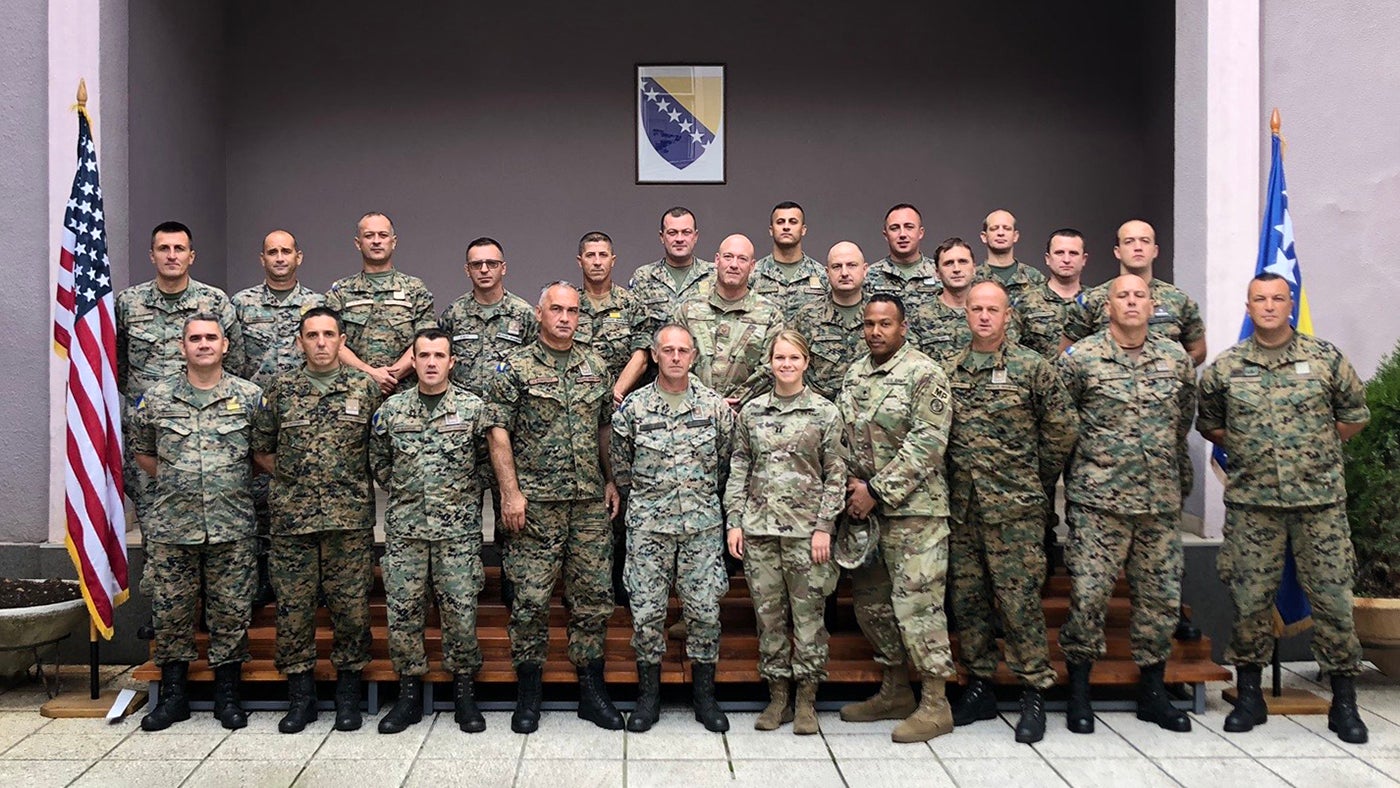 She graduated in 2015 with a degree in economics and headed to flight school to become an Army attack helicopter pilot. Less than a year later she was lying in a hospital bed recovering from a broken back and two severely sprained ankles. She spent three months in a back brace, several weeks on a walker, and a year in intense physical therapy. The injuries she sustained in the crash meant she could no longer fly, but they didn't stop her.
Thinking back, Anderson says the experience taught her about being strong, but also about letting others in when she needed help, and about humility. "Before the crash I had been on this very successful trajectory, and then it felt like a lot of that was taken away from me. Slowly I realized that my value as a person was not tied to these achievements I'd had, but to who I was as a person."
"Before the crash I had been on this very successful trajectory, and then it felt like a lot of that was taken away from me. Slowly I realized that my value as a person was not tied to these achievements I'd had, but to who I was."
She spent six months in Army intelligence training, and then from 2018 to 2021, she was stationed in Germany in a range of support roles. Much of her work involved gathering data on enemy combatants to understand how they might act in any number of situations and then supplying that information to units in the field. "Those units basically plan their offensive or defensive action based on what your best prediction is of how the enemy force will operate informed by the data points you are able to gather."
Anderson said she enjoyed the work and cared deeply about her fellow soldiers and the Army, but she couldn't see herself changing the world "through the art of war." She left the service in 2021 turning her focus to her passion for gender equality, and to "becoming a leader in that space, and hopefully, finding solutions."
For Anderson that passion is tied directly to her experience in the military where men outnumber the women in active-duty force by more than 4 to 1 according to a 2021 report. During her ten-year career with the Army, Anderson watched as female soldiers tried to prove they were "a valid part of the community," or that they could "perform at a certain level," and she noticed the figures held up as great leaders were almost always male due to the military's traditionally male history. "Without consciously thinking about it service members (of both genders) sometimes adopt this implicit belief or assumption that a male would be more likely to hold that kind of leadership role."
She also witnessed change.
"I remember a major push against sexual assault and harassment started while I was at West Point and then the year after I graduated, combat arms became open to women. Then we had the first women graduate from Ranger School, which was a huge deal," said Anderson. She also approves of the Army's 2021 uniform change that allowed women to start wearing small earrings while in their combat uniforms, and to style their hair in braids or ponytails instead of the tight buns that had caused many women soldiers to suffer hair loss.
"I'm very happy to see that progress. But I think the Army still has a long way to go. And I think, as a society at large, we still have a long way to go, too."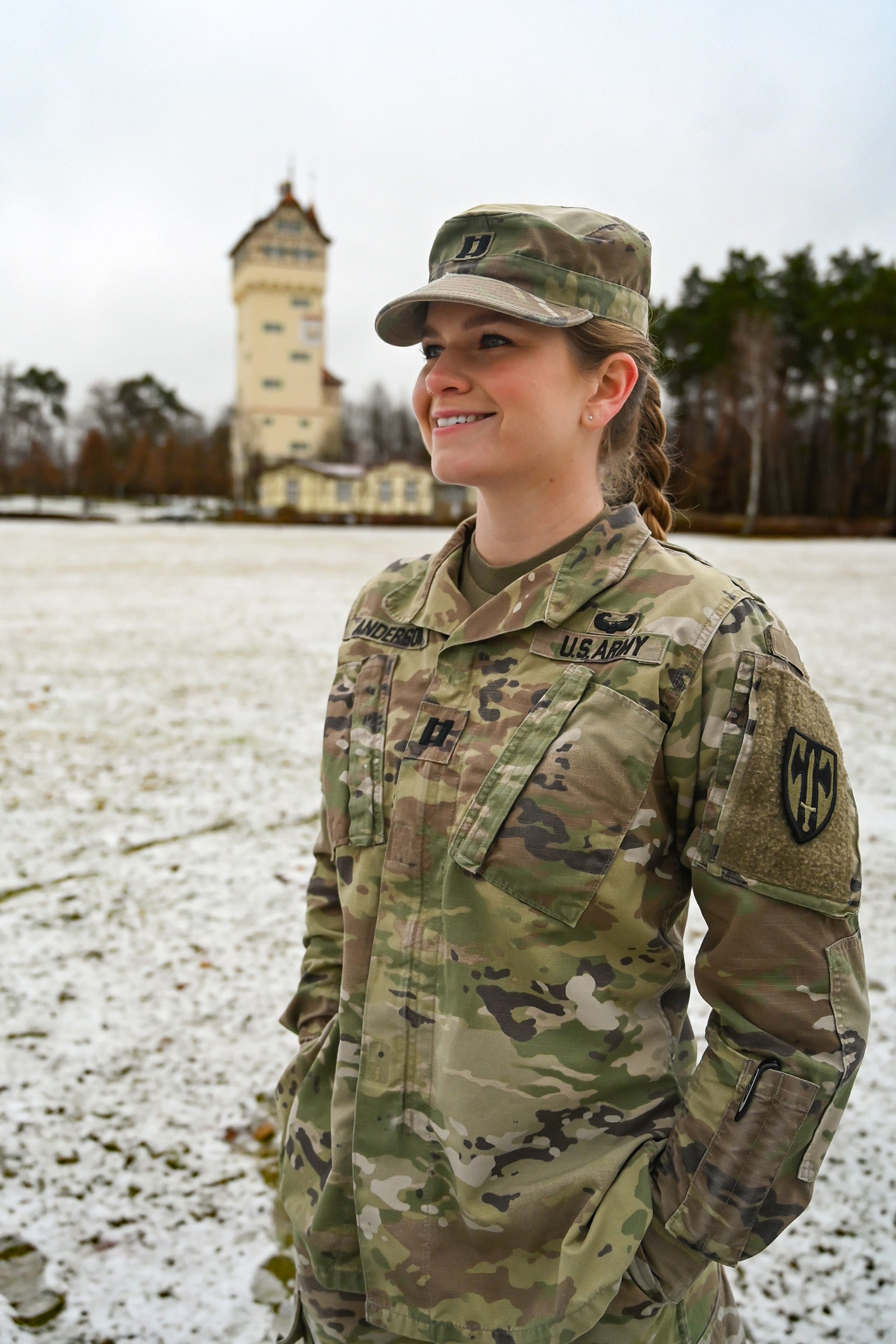 She is hoping to learn more about the most effective ways to make change while at Harvard where she is pursuing a joint degree at Harvard Law School and Harvard Business School.
"To really make the world a more equitable place requires both legal and private sector solutions," said Anderson. "I see the legal framework as the foundation that equality is built on. But business and the private sector inform social norms by dictating who participates in the economy. So their hiring and promotion practices are also critical to realizing that equality. Not to mention other private initiatives that can push the needle towards equality."
Last summer Anderson worked in Nairobi with an investment platform helping to fund mini-grid developers that could deliver clean power to remote areas. This summer she is hoping to return to Africa for a legal internship related to gender advocacy. Long term she is considering starting an investing platform, or a company aimed at "moving the needle" she said, by giving women "more capital and legal support."
No matter where she ends up, Anderson said she will approach the next phase of her career forever grateful simply to have the chance to make a difference. "Walking away from that experience in 2016 has just really made me appreciate getting to be alive every day."
Read more about current and former Harvard Law students who have served in the U.S. military and how the Harvard Law community is supporting veterans.
---
Want to stay up to date with Harvard Law Today? Sign up for our weekly newsletter.