If Jake Gittes had been a lawyer, it might have gone more like this
When Tony Rossmann '71 started his own law practice in Sacramento, Calif., in 1976, he never expected he would help bring about one of the largest river restoration projects in the West. But today, more than 30 years after signing on to represent California's Inyo County against the city of Los Angeles, his career has produced a very tangible—and wet—result: All 62 miles of the Owens River are flowing again after being dry for nearly a century.
The river, a victim of the notorious L.A. water grab that began in 1898, had been depleted since 1913, after Los Angeles nefariously acquired most of the land in the surrounding valley and built an aqueduct that diverted its water to the city—events that inspired the film noir exploits of private eye Jake Gittes in the 1974 Oscar-winning movie "Chinatown."
Inyo County brought suit in 1972 and Rossmann came on board in 1976. The litigation ebbed and flowed for years, until 1991, when the parties agreed on a plan to rewater the valley to repair environmental damage. It took another 15 years to prepare the dry riverbed to support an ecosystem.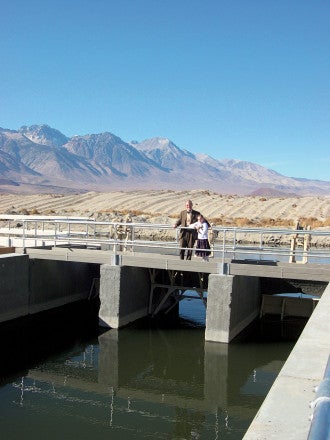 "It started out as a modest idea to just put a little bit of water in the river once in a while, to create a little bit of habitat here and there," Rossmann said. "What ultimately resulted was a really courageous decision on both sides … to see if they could rewater the entire length of the river."
But Rossmann is quick to emphasize that it was the litigation that forced Los Angeles to come to the table in the first place, a lesson he shares with students at UC Berkeley School of Law – Boalt Hall, where he teaches. "It's been really satisfying to look at one's practice and specialty in an academic setting in an effort that students will pick up the excitement and carry on," he said.