Arnold Mytelka '61 can no longer remember just how he met Amanuel Andemicael LL.M. '60. But, as Mytelka recalls now, something always stood out about the man who would become his lifelong friend.
Andemicael first came to Harvard Law School at the age of 27 as a visiting student from Eritrea. He had received only rudimentary legal training at home while the area underwent political upheaval. And though he lacked a formal bachelor's degree, he was invited by HLS to stay on and earn an LL.M.
Mytelka remembers Andemicael as a hard worker, but calm and eloquent in the midst of the law school grind. He always spoke precisely and directly, revealing a tremendous knowledge of international affairs and providing an insight and perspective new to Mytelka, who grew up in New Jersey and hadn't yet traveled far.
After Andemicael completed his LL.M. in 1960, he and Mytelka did not see each other again for 14 years. By that time, Andemicael had returned to Eritrea, then a province of Ethiopia. After working as a senior prosecuting attorney in Asmara, he went on to serve in top positions in the Ethiopian government, including minister of justice, and was involved in constitution drafting as the country underwent rapid political shifts.
In 1974, Mytelka and his wife took a trip to Asia and Africa, stopping in Ethiopia to visit Andemicael, then governor of Eritrea. Although they stayed in peaceful Asmara, they could see that Ethiopia was unstable. Andem­icael's eldest son, Jonathan, took Mytelka on a tour and pointed to hills in the distance. "That's where the guerrillas are," he said. "They are firing from there."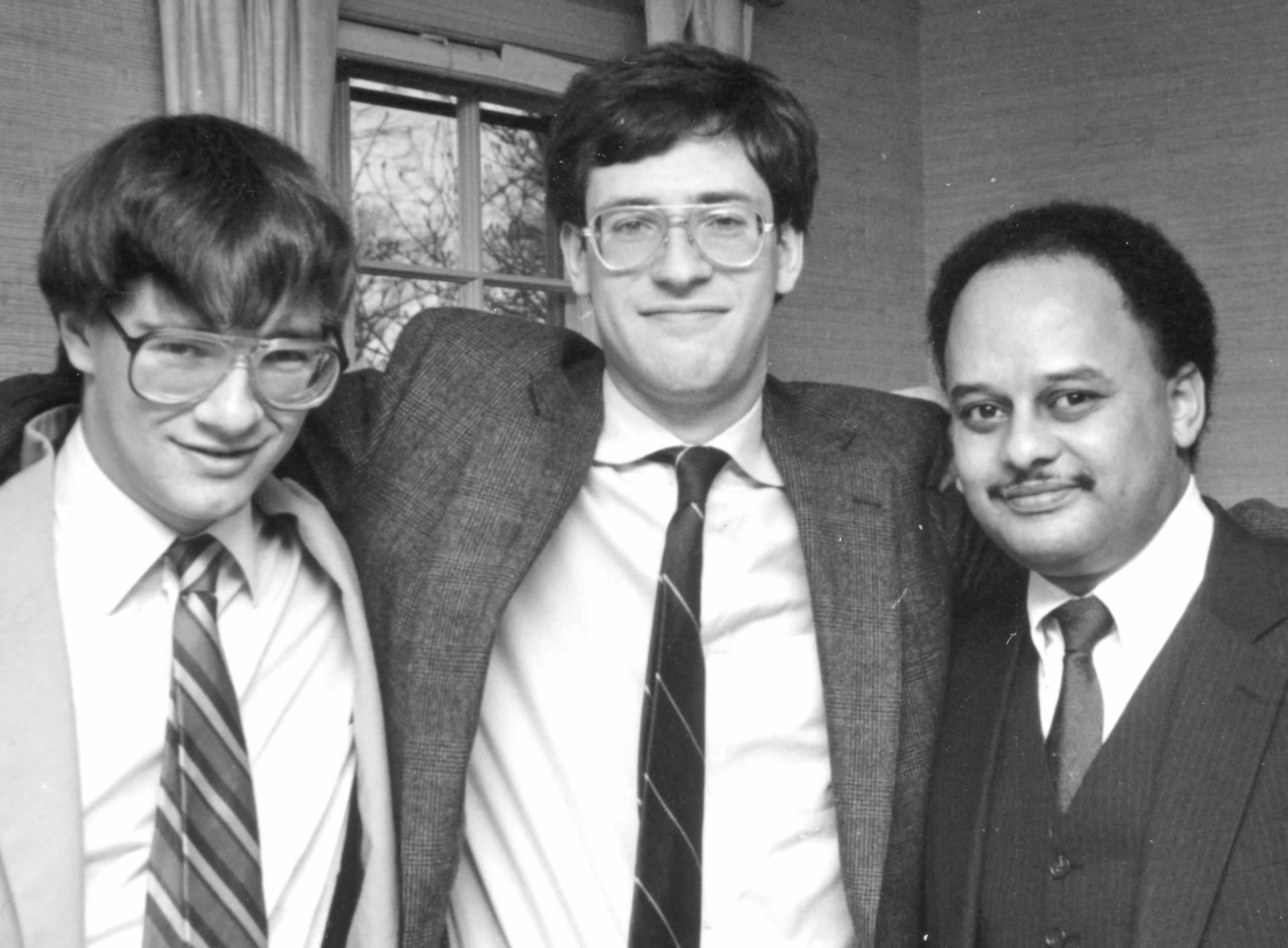 The same year, Ethiopia's emperor, Haile Selassie, was overthrown. Andemicael survived the transition to a new military government and served in it, which Mytelka attributes to his rare incorruptibility and nonpolitical nature. But with war ongoing, Andemicael wanted to return to the United States.
In 1977, Mytelka reached out to his former professor Albert Sacks '48, then HLS dean. Sacks invited Andemicael to come to the school as a visiting scholar for one year. But the Ethiopian government—increasingly turning toward the Soviet Union—denied Andemicael's request. He continued to serve the country, ultimately taking on oversight of its legal and international affairs.
Though he couldn't leave, Andemicael sent his son Jonathan to live with Mytelka and his family in New Jersey, where he remained for seven years. Mytelka built an additional room in his house for Jonathan, who was like an older brother to Mytelka's two sons. Jonathan's three siblings followed. Finally, in 1988, Andemicael and his wife made it to the United States, taking advantage of a trip to seek medical attention, as the human rights situation in Ethiopia continued to deteriorate.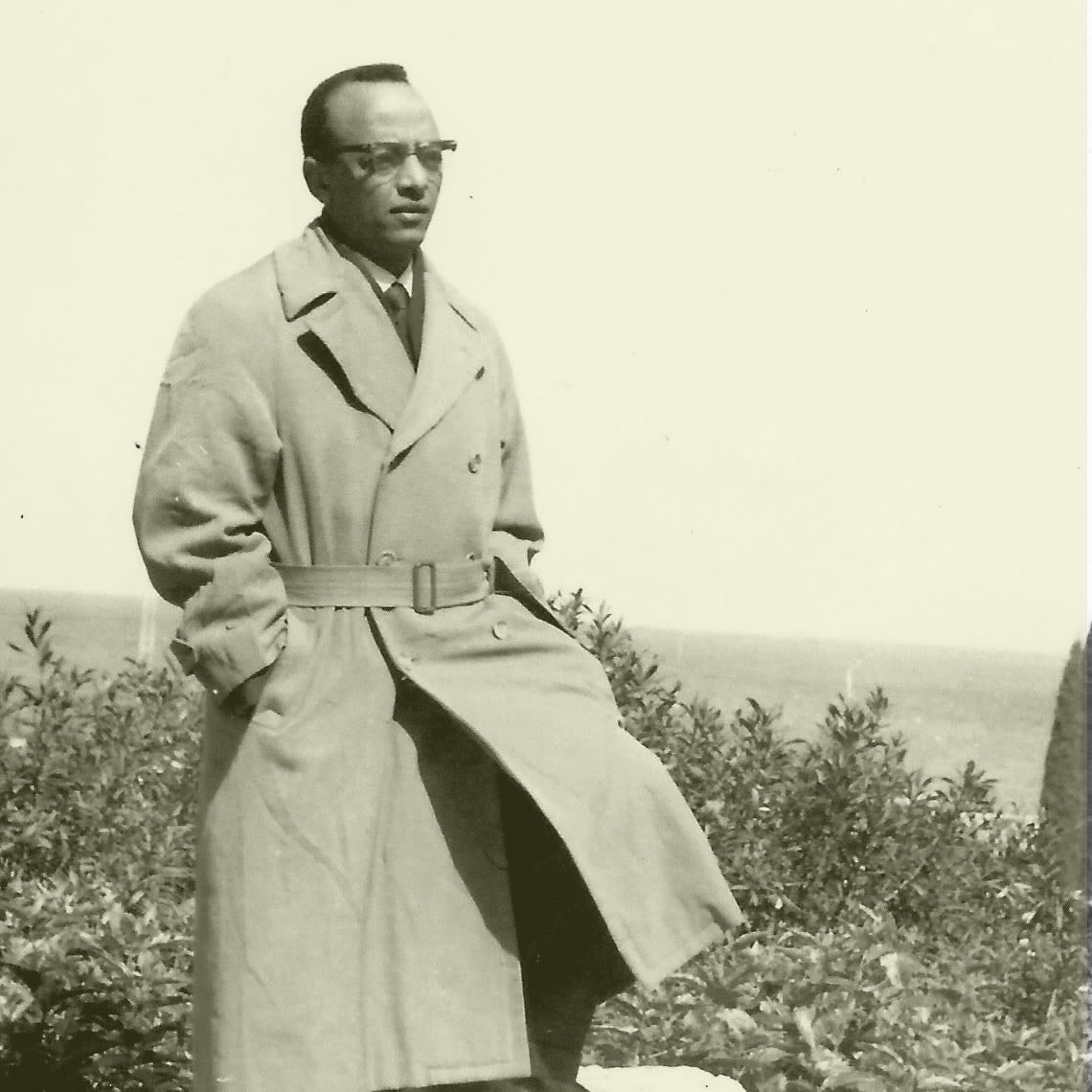 Eritrea eventually became an independent country, and Andemicael wanted to return for a visit. But Mytelka counseled him against it. "I gave legal and business advice for many years," says Mytelka, a partner and longtime business litigator at Kraemer Burns in New Jersey. But this was different. "I worried about what would happen."
Mytelka does not remember the first time he saw Andemicael, but he does remember the last time.
Andemicael died in 2012 in Asmara, where he spent the last year of his life. But shortly before his return to Eritrea, he was lying in a hospital bed in New Jersey. Even there, Mytelka recalls, Andemicael was his usual self, and the conversation unfolded as it always had.
"Unlike other occasions when I've had to visit people in the hospital, the conversation was not about how the doctors were doing or what the prognosis or treatment was," Mytelka recalls. "We spent maybe two minutes on how he felt and the rest was a discussion of international affairs."
By then, after more than 50 years of friendship, Mytelka had seen the world himself and traveled to many of the countries he'd first heard Andemicael discuss. He listened closely to tales from a man who had "accomplished a tremendous amount in this world," still in awe of the erudite, analytical thinker who had permanently expanded his horizons, enlarged his family and enriched his life.