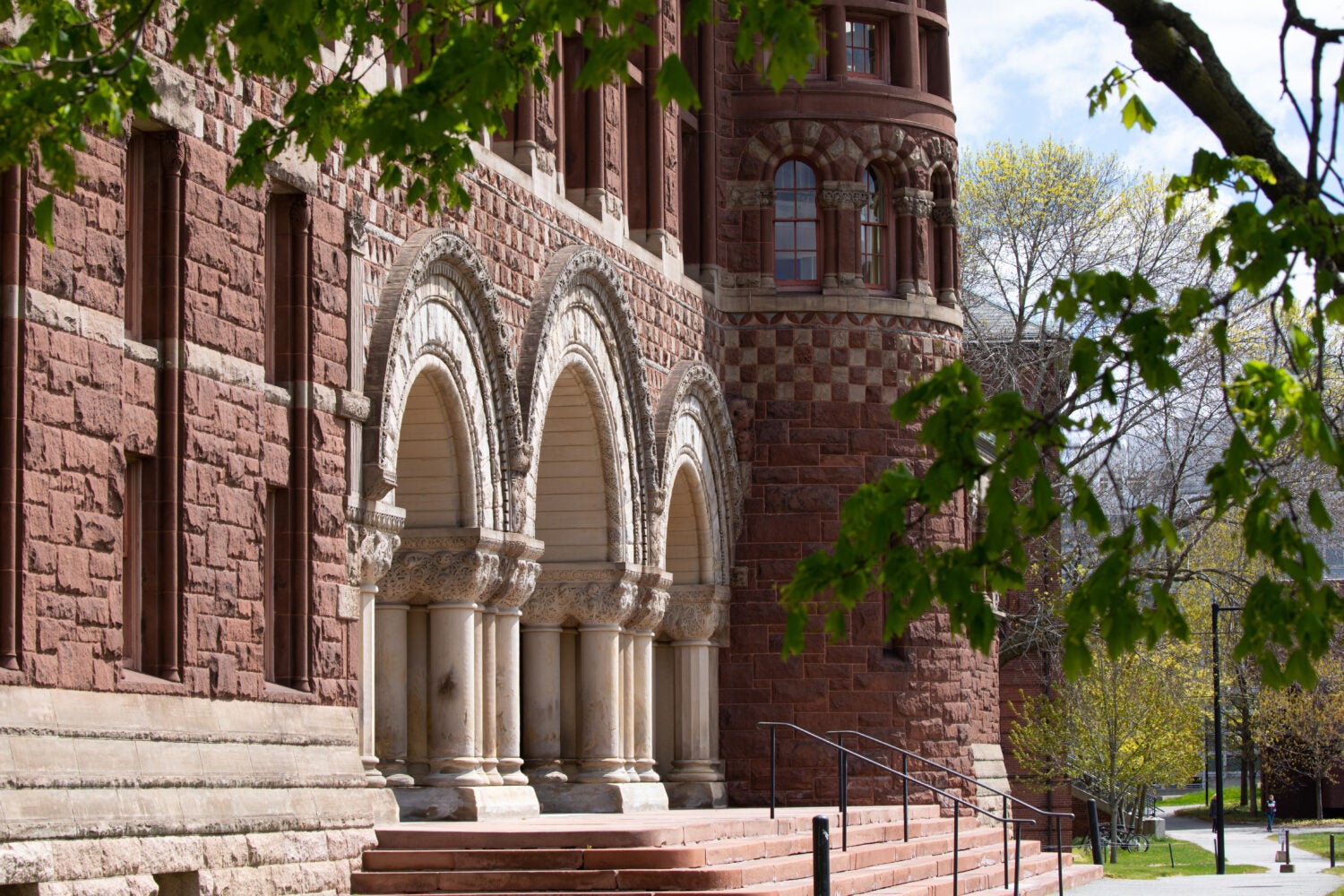 J.D. Application Timeline
Apply for Admission

Submission Deadline

The application for Fall Term 2023 enrollment closes on February 20, 2023 at 11:59 p.m. ET.

Decision Release

The J.D. Admissions Office will begin releasing decisions for Fall Term 2023 applicants in January 2023. We aim to notify all applicants of their admission decision by early April.

Applications are reviewed approximately in the order in which they are completed. We appreciate your patience with the process of providing individual consideration to each application.

Visit our blog for more information on important dates for the 2022–2023 application cycle.
J.D. Application Components
Online Application

Application Fee or Fee Waiver

We require a nonrefundable application fee of $85.00, payable to Harvard Law School.

If payment of the application fee would pose a financial hardship, we recommend applying for the Law School Admission Council (LSAC) Fee Waiver Program. HLS will waive its application fee for LSAC fee waiver recipients.

To request a need-based fee waiver directly from HLS, please complete the HLS Fee Waiver Request Form. The HLS Fee Waiver Request Form for those applying for Fall Term 2023 enrollment will open on September 1, 2022 and will close on February 1, 2023. We cannot accommodate any fee waiver requests made outside of this window.

No application for admission will be considered before the application fee has been paid or a fee waiver has been granted.

Resume

We require a resume as part of the application. Please limit your resume to 1 – 2 pages in length.

The following links are to sample resumes from successful applicants in prior years. You do not have to follow the formatting used in these resumes, but all three are examples of well-organized, easy-to-read drafts.

Personal Statement

The personal statement provides an opportunity for you to present yourself, your background, your ideas, and your qualifications to the Admissions Committee. Please limit your statement to two pages using a minimum of 11-point font, 1-inch margins, and double spacing. We expect applicants to use the full two pages in crafting their statement.


The personal statement is intended as an opportunity to give the Admissions Committee a better sense of who you are as a person and as a potential student and graduate of Harvard Law School. In many instances, applicants have used the personal statement to provide more context on how their experiences and strengths could make them valuable contributors to the Harvard and legal communities, to illuminate their intellectual background and interests, or to clarify or elaborate on other information in their application. Because applicants and their experiences differ, you are the best person to determine the content of your statement.

LSAT or GRE Score

Pursuant to ABA Standard 503, all applicants to the J.D. program must take the Law School Admission Test (LSAT) or the Graduate Record Examinations (GRE) General Test. The Law School Admission Council (LSAC) reports all LSAT scores from the past five years. Similarly, applicants who choose to submit a GRE General Test score (instead of, or in addition to, the LSAT) are required to report all valid test scores from the previous five-year period.

Applicants who apply with an active LSAT test score may elect to submit valid GRE General Test scores as well, but are not required to do so. To report GRE General Test scores to HLS, applicants should log into their ETS account and select Harvard Law School as a recipient of results using the school code 2135.

CAS Report

Submit a current copy of your LSAC Credential Assembly Service (CAS) report, which may be ordered from the Law School Admission Council.

Information for Foreign-Educated Applicants
Harvard Law School requires that your foreign transcripts be submitted through the LSAC Credential Assembly Service (CAS). If you completed any postsecondary work outside the US (including its territories) or Canada, you must use this service for the evaluation of your foreign transcripts. The one exception to this requirement is if you completed the foreign work through a study-abroad, consortium, or exchange program sponsored by a US or Canadian institution, and the work is clearly indicated as such on the home campus transcript. This service is included in the Credential Assembly Service subscription fee. An International Credential Evaluation will be completed by the American Association of Collegiate Registrars and Admissions Officers (AACRAO), which will be incorporated into your Credential Assembly Service report. Questions about the Credential Assembly Service can be directed to LSAC at LSACinfo@LSAC.org.

Transcripts

We require official transcripts of all undergraduate and graduate work.

Final official transcripts, with degree and conferral date (if applicable) displayed, from all undergraduate and graduate academic institutions listed on your LSAC Credential Assembly Service (CAS) report are required.

Transcripts submitted to LSAC during the application process are sufficient to meet this requirement unless they were in-progress at the time of submission to LSAC. In those cases where an in-progress transcript was submitted to the LSAC, we will require a final version sent to our office.

Letters of Recommendation

Two letters of recommendation are required, but you may submit up to three. We strongly recommend that at least one letter of recommendation come from an academic source.

Our experience is that two thoughtfully selected recommenders are likely to be more effective than several chosen less carefully. Your application will be treated as complete with two letters of recommendation.

Letters of recommendation must be submitted through the LSAC Letter of Recommendation Service.

Optional Statement

The Admissions Committee makes every effort to understand your achievements in the context of your background and to build a diverse student body. If applicable, you may choose to submit an optional additional statement to elaborate on how you could contribute to the Harvard Law School community.

We ask that you limit your optional statement to one page, double spaced, using a font size that is comfortable to read (not less than 11 point). If an optional statement runs over one page, it will be read. However, we ask that you use your best judgment to determine whether or not your optional statement should exceed the one-page allotment.

Additional Information

We encourage you to provide any relevant information that may be helpful to us in making an informed decision on your application. Any information that you believe to be relevant to your application is appropriate. Examples of information that may be relevant to individual cases include unusual circumstances that may have affected academic performance, a description or documentation of a physical or learning disability, an explicit history of standardized test results accompanying a strong academic performance, or a history of educational or sociological disadvantage.

It is very helpful for you to provide as much information as possible on the online form itself before referring the reader to additional materials.

Character and Fitness

Your application to Harvard Law School includes a set of Character and Fitness Questions. In addition to a bar examination, there are character, fitness, and other qualifications for admission to the bar in every U.S. jurisdiction. Applicants are encouraged to determine the requirements for any jurisdiction in which they intend to seek admission by contacting the jurisdiction. Addresses for all relevant agencies are available through the National Conference of Bar Examiners.

Interview

During the application review process you may be invited to interview. These interviews will happen throughout the admissions cycle, starting in November. The Admissions Office will contact you directly to set up an interview.

Interviews are conducted using Zoom. As always, we will accommodate individuals who may be unable to conduct their interview in this manner. If there is a reason that Zoom will not work for you, we will work with you to find an alternative. However, our expectation is that video will be used for the majority of the interviews we conduct.
Information for Reapplicants
Applicants may apply for admission to Harvard Law School through the regular J.D. application no more than three times. Applications submitted via the Junior Deferral Program (JDP) and the J.D. Transfer pathways do not count towards this cap.
We retain application records for three academic years after the original year of your submission. Should an applicant choose to reapply within that time frame, our office will fully consider any previous applications alongside the current one. Your file will contain everything you've previously submitted within the past three years.
Applicants who wish to reapply will have to submit a new application, an updated resume, a new personal statement, any new or updated transcripts, and any new test scores. New letters of recommendation are not necessary but welcome, nonetheless. If there are no new GRE scores to report, reapplicants will not need to resubmit scores that were included in their original application. LSAC automatically reports new LSAT scores.
Please rest assured that the Admissions Committee does not view multiple applications negatively. Decisions are made on a case-by-case basis for all applications. Each year, we admit a number of applicants who have applied more than once.
Application Tips and Advice