Roadmap: International environmental law; international trade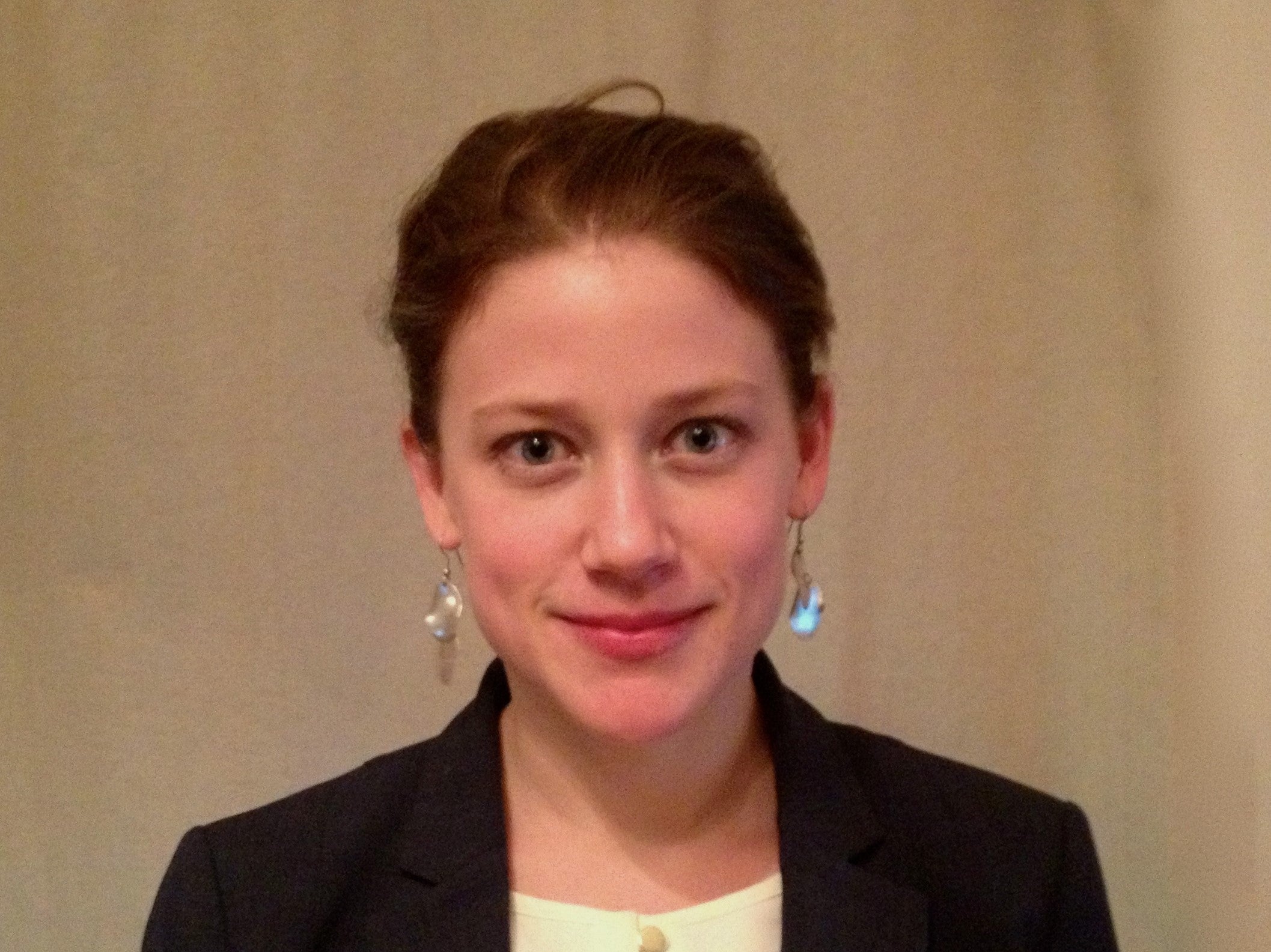 As a student in a concurrent degree program, Madison earned both a J.D. at HLS and a masters in law and diplomacy from the Fletcher School at Tufts University. She took HLS courses in international environmental law, international trade, and investment law, and made the most of opportunities to conduct research and publish her work. During a summer internship in France with the Organisation for Economic Co-operation and Development, Madison examined the trade/environment challenge, later co-authoring a paper on it. She also explored issues of water rights during two HLS-sponsored winter terms: conducting research about the Indus River in Pakistan, and creating a documentary film on water scarcity in India. Currently, Madison is an associate professor of law at Boston University School of Law, where she teaches corporations, environmental law, and a seminar on climate risk and financial institutions.
My work in Pakistan on the management of the Indus River and in India making a short documentary on water rights were both locally focused, though coursework and professors at HLS helped me to see how they related to one another as well as fit in the broader global context.

Madison Condon
1L
Coursework
Before law school, Madison earned a B.S. in earth and environmental engineering from Columbia University and received a Fulbright Fellowship for work in the Netherlands. As a 1L, she took the Legal Academic Writing Workshop which provided mentorship as she developed an article on alternatives to litigation for the resolution of disputes concerning large interstate river systems. The examination of the United States' approach to international law in Professor Noah Feldman's course, The Constitution and the International Order, proved useful in Madison's later exploration of free trade agreements.
Student Organization
Madison became involved in the Harvard Law & International Development Society (LIDS), later serving on the executive board and editing the LIDS working paper series.
Summer
Madison received HLS Summer Public Interest Funding for an internship with the Public International Law & Policy Group in Washington, D.C. She produced memos on the transition from military to civilian control for Egyptian civil society groups, and on the concept of territorial control in formal state and government recognition for the National Council of the Union of Burma.
Concurrent Degree/2L
Coursework
As a concurrent degree student, the second year of Madison's four-year program was spent in coursework on law and diplomacy at the Fletcher School at Tufts University.
When she returned to HLS after her year at Fletcher, Madison continued her involvement with the Organisation for Economic Co-operation and Development (OECD) as a consultant. Her International Trade class helped her continue her research, which resulted in the publication of a literature review, "Border Carbon Adjustment and International Trade." Madison also enrolled in Environmental Law and Advanced Environmental Law in Theory and Application.
Summers
During her internship in the Paris office of the OECD, Madison researched the regulation of carbon emissions, considering the effects of border adjustments. While attending the Joint Working Party on Trade and Environment, Madison met an incoming HLS LL.M. student, Cristián Rodríguez-Chiffelle, from the Chilean Ministry of Foreign Affairs' Trade and Sustainable Development Department; he later helped her to secure interview contacts for her thesis.
The following summer Madison worked on international arbitration cases as an associate in the New York office of Freshfields Bruckhaus Deringer.
Winter Term
Madison used her HLS Winter Terms as an opportunity to examine how other countries dealt with challenges related to water resources. First, she traveled to Pakistan as a Harvard Water Fellow to research the country's response to current environmental, political, and population challenges concerning the Indus River. She was part of an interdisciplinary team, under the supervision of Professors Richard Lazarus and Jody Freeman. The team organized the 2013 Harvard Water Federalism Conference and presented their findings, which were published in the journal Water Policy.
3L
Coursework
Madison took International Investment Arbitration with Visiting Professor William Burke-White '02 whom she had met over the summer when he gave a presentation at Freshfields. Professor Burke-White's guidance and introductions for interviews proved critical for Madison's paper on the environmental implications of bilateral investment treaties and later for her thesis. Her thesis "The Integration of Environmental Law into International Investment Treaties and Trade Agreements: Negotiation Process and the Legalization of Commitments" was published in the Virginia Environmental Law Journal in 2015.
To combine her environmental work with a personal interest in film, Madison took Visual Justice: Documentary Film and Human Rights with Rebecca Richman Cohen.
Winter Term
With the support of an HLS Cravath International Fellowship, Madison went to India to film a short documentary about the right to water.  She focused on a recent Supreme Court of India decision mandating the provision of drinking water in all schools as well as the privatization of water through the water tanker delivery market.  Madison conducted interviews with experts and stakeholders and concluded that the state governments' assertions of compliance were untrue.  She returned to Harvard to edit "Water Work" with the help of the Harvard Law Documentary Studio. That spring, Madison's documentary was screened at the Harvard Film Festival.
After HLS
Clerkship
Madison accepted a judicial clerkship in order to develop further her legal research and writing skills and to gain experience that would be applicable for later appellate work in environmental law.
Professional Experience
Madison has been a postdoctoral fellow with the Earth Institute at Columbia University, consulted for the OECD on carbon regulation and international trade law, and was a Fulbright Fellow, researching water resources management at Delft University of Technology in The Netherlands. Currently, she is an associate professor of law at Boston University School of Law.