LL.M. Class of 2023
Meet five of this year's LL.M. students with wide-ranging backgrounds from around the world.
Destiny Ogedegbe – Nigeria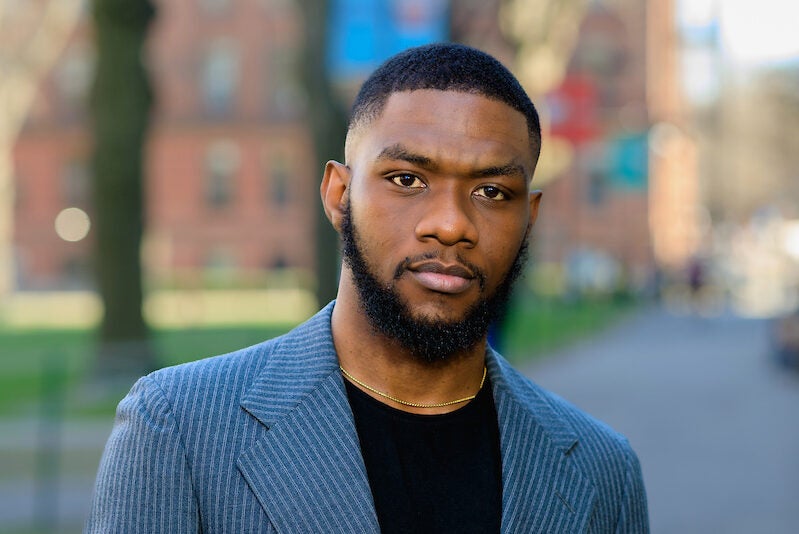 Before coming to HLS, Destiny Ogedegbe practiced at Banwo & Ighodalo, a large corporate firm in Lagos, Nigeria. He founded the Millennials' Intellectual Academy (MIA), a non-profit focused on stimulating intellectual endeavors and promoting education in Africa. MIA organized Nigeria's first national legal quiz competition and established an online platform featuring law, finance, and other academic programs for students across African countries. After HLS, Destiny plans to continue corporate practice focusing on project finance, M&A, energy, and infrastructure. He's recently joined the boards of two NGOs focused on enhancing educational services for students in North Carolina, USA and in rural Nigeria. At HLS, he's realized that "the way you see the world is not necessarily the right way to see the world, it's just one way to see the world." He's also developed some "extremely fantastic" relationships with fellow students. "I owe Harvard a debt that there is simply no way to repay – the opportunity just to have been among these people and then having some of them as lifelong friends is completely amazing!"
Deniz Aktaş – Türkiye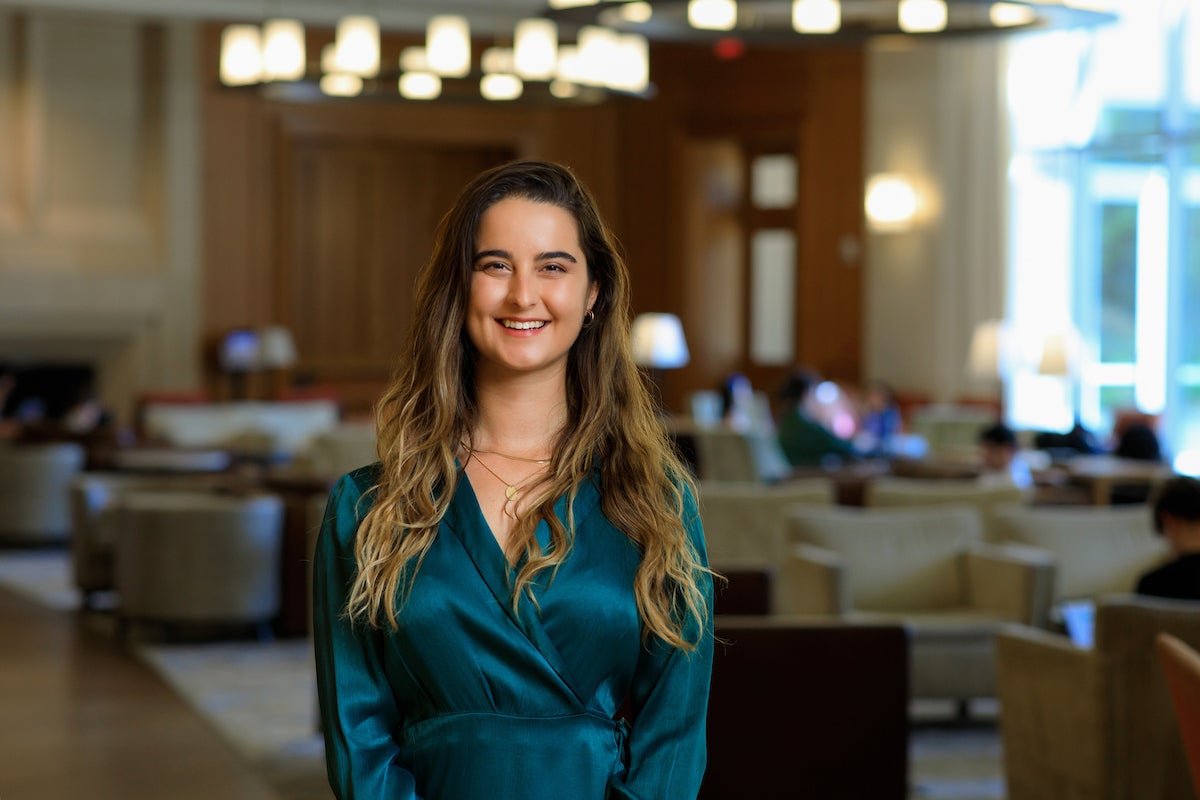 Turkish Fulbright scholar Deniz Aktaş graduated from Galatasaray University in 2022. She came to HLS interested in addressing the restrictions on digital rights, especially freedom of speech, and access to information on digital platforms in Türkiye. At HLS, she has most enjoyed working with the Cyberlaw Clinic on the intersection of international human rights and cyberlaw and on technology and immigration issues. She also found LL.M. Orientation to be one of the most memorable experiences of the program. A member of the Harvard Tennis Club's competitive tennis team, Deniz played in the opening mixed doubles match in this year's "LL.M. Open." She was also very involved in the HLS response to the Turkish and Syrian earthquake tragedies. "It was very hard to be far away, but the LL.M. community and others were tremendously supportive." Deniz is very hopeful about the upcoming elections in Türkiye and wants to work for the country's transition to free and independent press and media. After graduation, she plans to practice with a firm in Luxembourg and focus on investments in technology.
Szu Yu (Suzy) Chen – Taiwan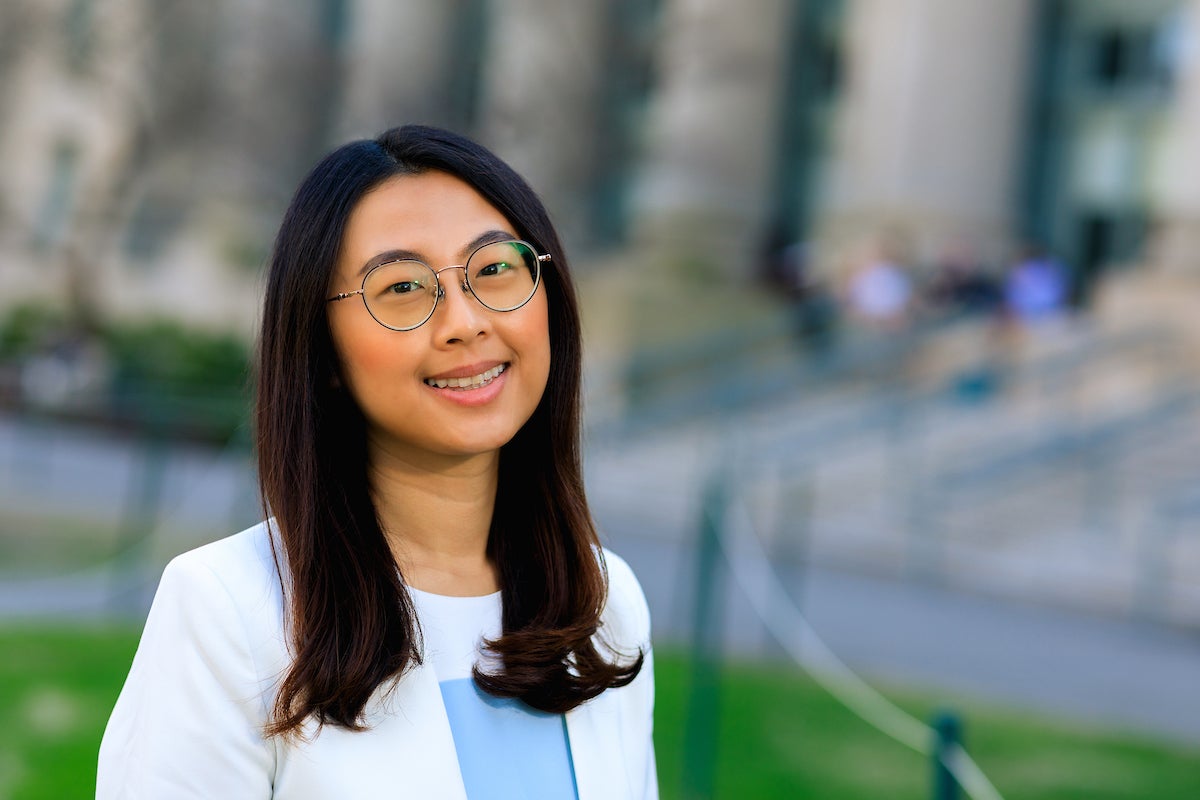 Suzy Chen is a litigator originally from Kaohsiung, a city in southern Taiwan. Her parents, both junior high school teachers, instilled in her a commitment to helping people. After completing her law studies Suzy accepted a position with Lee & Li, the largest law firm in Taipei. There, in addition to working on constitutional and administrative law matters, she worked extensively with NGOs and on pro bono cases. She also enjoyed working with HLS alumni mentors, who inspired her to come to HLS. This year, she's taken full advantage of a wide range of academic offerings, taking courses ranging from reimagining global order to space law and writing on the evolution of abortion rights in Taiwan. "It's incredible to be able to spend a year with a bunch of amazing global leaders. Everyone comes here to prepare themselves to make their country better, motivating me to devote myself more to Taiwan." After the LL.M., she'll go back to Lee & Li and also hopes to teach part-time and increase her involvement in public interest work.
Ben Morgan (Ngāti Awa/Te Patuwai) – New Zealand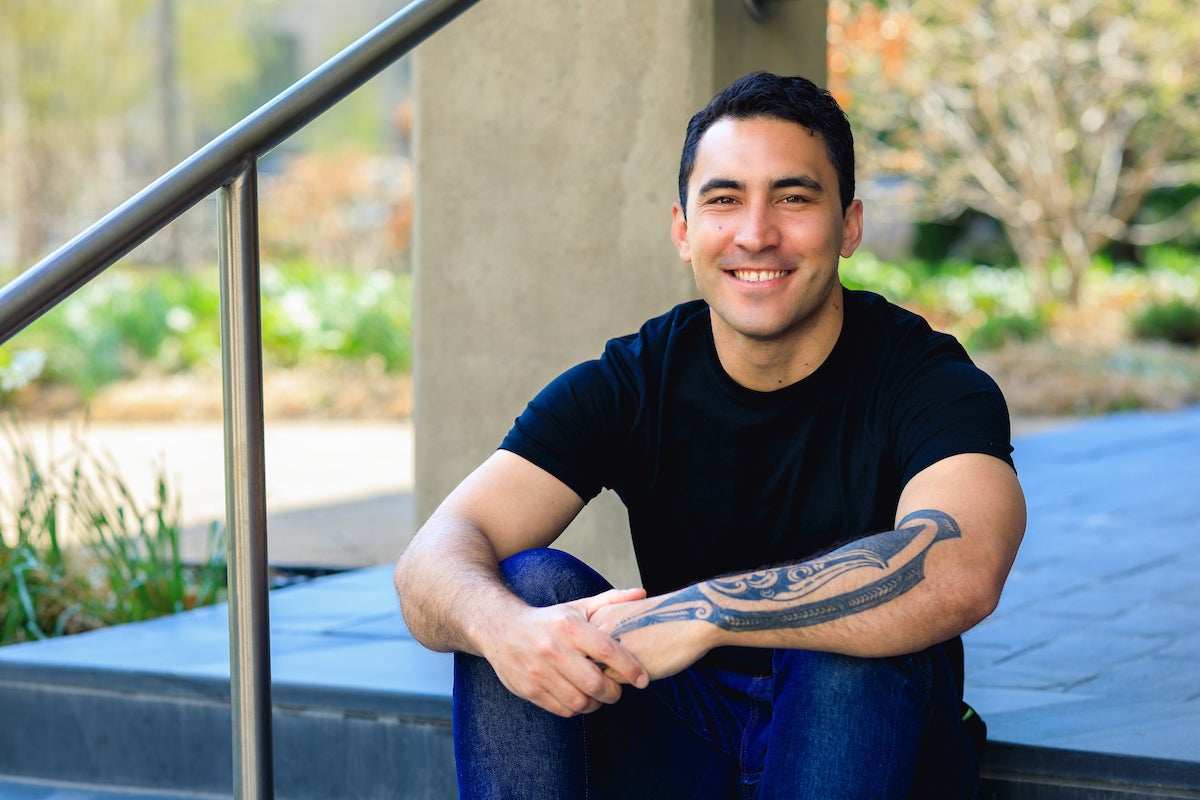 Ben Morgan (Ngāti Awa/Te Patuwai) is from a tiny island off the coast of New Zealand called Motiti. He was raised on Motiti before attending school on the mainland, and then studied criminology and political science at the University of Auckland. Before starting his LL.B., he worked as a police constable in the country's busiest police district for a few years. At law school, Ben found time outside of his studies to manage a start-up that focused first on online mediation and arbitration and then on division of relationship property and to work part-time in the start-up founder's chambers. He also served as a teaching assistant for criminal law and land law. He's particularly enjoyed the comparative focus at HLS, and when he returns to New Zealand he expects to practice as a criminal defense barrister and teach at the intersection of criminal law and indigenous rights. In the shorter term, he plans to work in indigenous rights abroad.
Catalina Perdomo Ortega – Colombia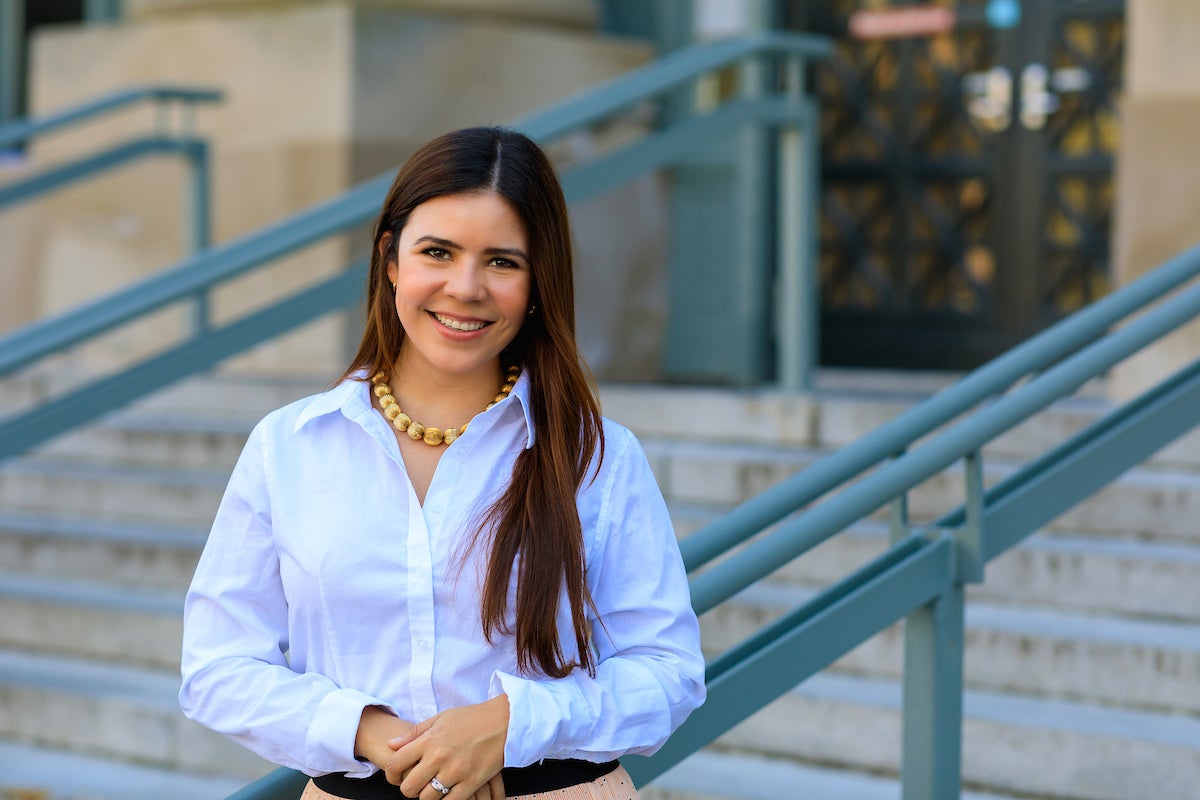 Working in-house at Avianca Airlines during its U.S. chapter 11 proceedings, Catalina Perdomo discovered the importance of making complex legal concepts easy to understand for business end users and developed an interest in studying 'legal design.' She was drawn to HLS by Scott Westfahl's Legal Innovation through Design Thinking course: "It was a fantastic class! Everyone at HLS should take it!" Catalina also participated in the Law Without Walls legal design hacking event in Switzerland over spring break, working with students from HLS and other schools, firm lawyers, in-house counsel, and innovation coaches to design an AI-enhanced interface to help law firms improve the way they deliver services to in-house counsel. At HLS, Catalina has particularly appreciated "finding people she could talk to about the things that kept bothering her about the law." She credits her LL.M. advisor, Rose Karoro, with guidance that helped her find PON Research Fellow Katri Nousiainen, with whom she collaborated on an article about 'dark patterns' and legal design. Catalina also found time to get married to her fiancé Juan Felipe over winter break.
---
Alumni Spotlights
"We raise friends"
For two decades, Salvo Arena LL.M. '00 has been inspiring HLS alumni to stay connected, expand their networks, and enjoy each other's company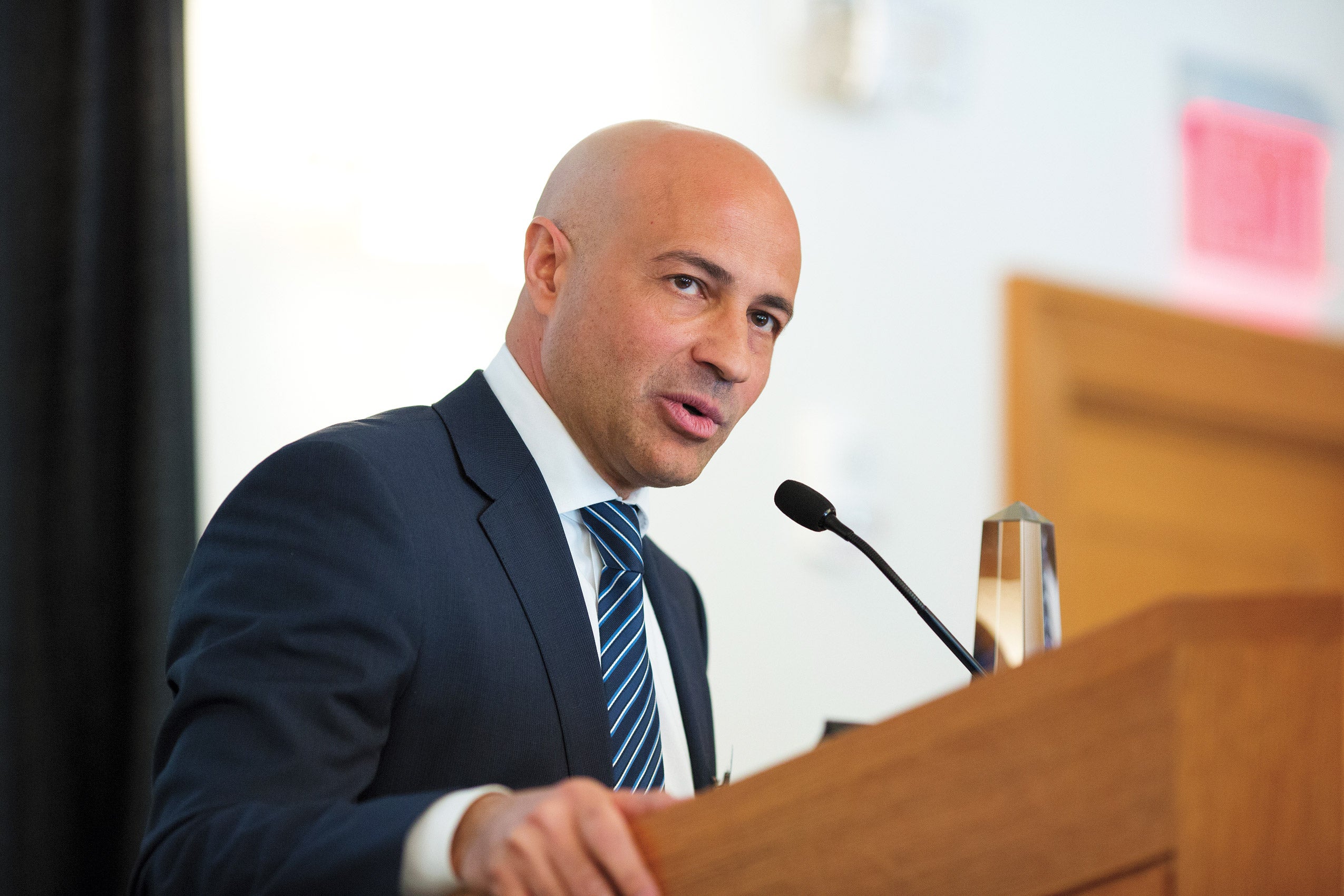 It all began in 2004, when Salvo Arena LL.M. '00 first attended an annual reunion of the Harvard Law School Association (HLSA) of Europe. Salvo had gone to the reunion to connect with other alumni and expand his network; he left with a leadership role in the HLSA organization. Over the next three years, he became increasingly involved in planning the club's annual reunions, which took place in Austria, Portugal, and his hometown of Taormina, in Sicily. For the meeting in Sicily, Salvo pulled out all the stops, inviting then-Dean Elena Kagan and several faculty members, and arranging for the attendees to explore eastern Sicily. "It was absolutely phenomenal," he recalls. A decade later, he organized an even grander event in Rome, attended by Dean John F. Manning. For that reunion, the club rented out the entire Colosseum for the attendees, who met with the president of the Italian Republic and leadership of the Italian Supreme Court and Senate.
A legend among Harvard alumni leaders, Salvo went on to serve on the executive committee of the global HLSA, and then as its president from 2014 to 2016— just the third president from outside the U.S. in the organization's 135-year history. He continues to serve as a co-chair of the organization's International Section, and as one of the two appointed directors from the HLSA on the board of the Harvard Alumni Association. He also serves as Governor of the HLSA of Europe and currently leads the HLSA of New York, balancing all of this with his role as Head of the New York office and Co-Head of the International Practice of Chiomenti. In 2019, the Harvard Alumni Association honored Salvo for his exceptional commitment to alumni leadership and engagement.
What's his secret? "The most important role that we have, as volunteers, is to engage. Alumni want to be involved; they want to connect, to be together, to share experiences and to build a stronger bridge for new ties," he explains. "Of course, we have to recognize that the alumni community is very diverse — in terms of interest, in terms of focus, and geographically — and offer a variety of programs and events to engage as many alumni as possible. Content and format of the events and programs truly matter." For this reason, the HLSA of New York organizes 16-20 events every year, ranging from cultural and social events to inspiring symposia and panels on topics such as finance, Artificial Intelligence, public issues, sports, and innovation. Reunions in Europe, on the other hand, focus more on spending time together, with an emphasis on social entertainment.
"Creativity and experimentation are also essential," Salvo notes. During the pandemic, the HLSA took advantage of the online format to organize the first "HLS International Forum: Connecting the World," featuring interviews with prominent alumni in Japan, India, Europe, and Brazil. The program was so successful that they arranged a second forum six months later, moving from Korea to Luxembourg, the U.S., and then back to Brazil. Today, he says, alumni are looking to connect, once again, in person.
Why is it important for alumni to stay involved? "Networking is definitely important — developing relationships, and really connecting with other alumni. There's no better platform of networking and professional enrichment, of a high caliber, than you find through Harvard Law School," Salvo proclaims. But there is also friendship. "When I was president of the HLSA, I would often say, 'We don't raise funds; we raise friends.' I really believe in that. I can tell you that my best friends are from Harvard Law School." 23 years later, he observes, almost half of his LL.M. class of 2000 belongs to an active WhatsApp chat group. And as attached as he is to his classmates, Salvo agrees that there is a real benefit to engaging with alumni from other classes, even different generations, pointing out that one of his best friends is a member of the class of 1969. "The doors that you open really bring you into a phenomenal new world, where age and nationality don't matter. There's a special side to us — a very, very strong pride in being part of HLS and an incredibly thoughtful community who have the benefit of a profound education which has fundamentally shaped our lives."
Salvo urges alumni to consider participating in the HLSA's regional clubs and shared interest groups, organized around issues like animal law and policy or with a regional, ethnic, or professional focus. He also advises HLS grads to look for opportunities with the Harvard Alumni Association, which encompasses eleven Harvard schools, plus the College.
---
"Commonality and excitement"
Working together on the International Review of the Red Cross, Graduate Program alumni reflect on their common purpose and their vibrant and essential community

Celebrating its 154th anniversary later this year, the peer-reviewed academic journal International Review of the Red Cross offers a multi-disciplinary perspective on humanitarian legal issues for a broad audience. Given the Review's preeminence in its field, it comes as no surprise that HLS alumni and other affiliates are involved in all aspects of its publication.
Bruno Demeyere LL.M. '04 has been the Review's editor-in-chief since 2020. Before joining the Review, he served as a legal advisor with the International Committee of the Red Cross (ICRC) and headed the legal department of the ICRC Delegation to Israel and the Occupied Territories. He follows in the footsteps of Hans-Peter Gasser LL.M. '68, who served as the Review's editor from 1996 to 2001.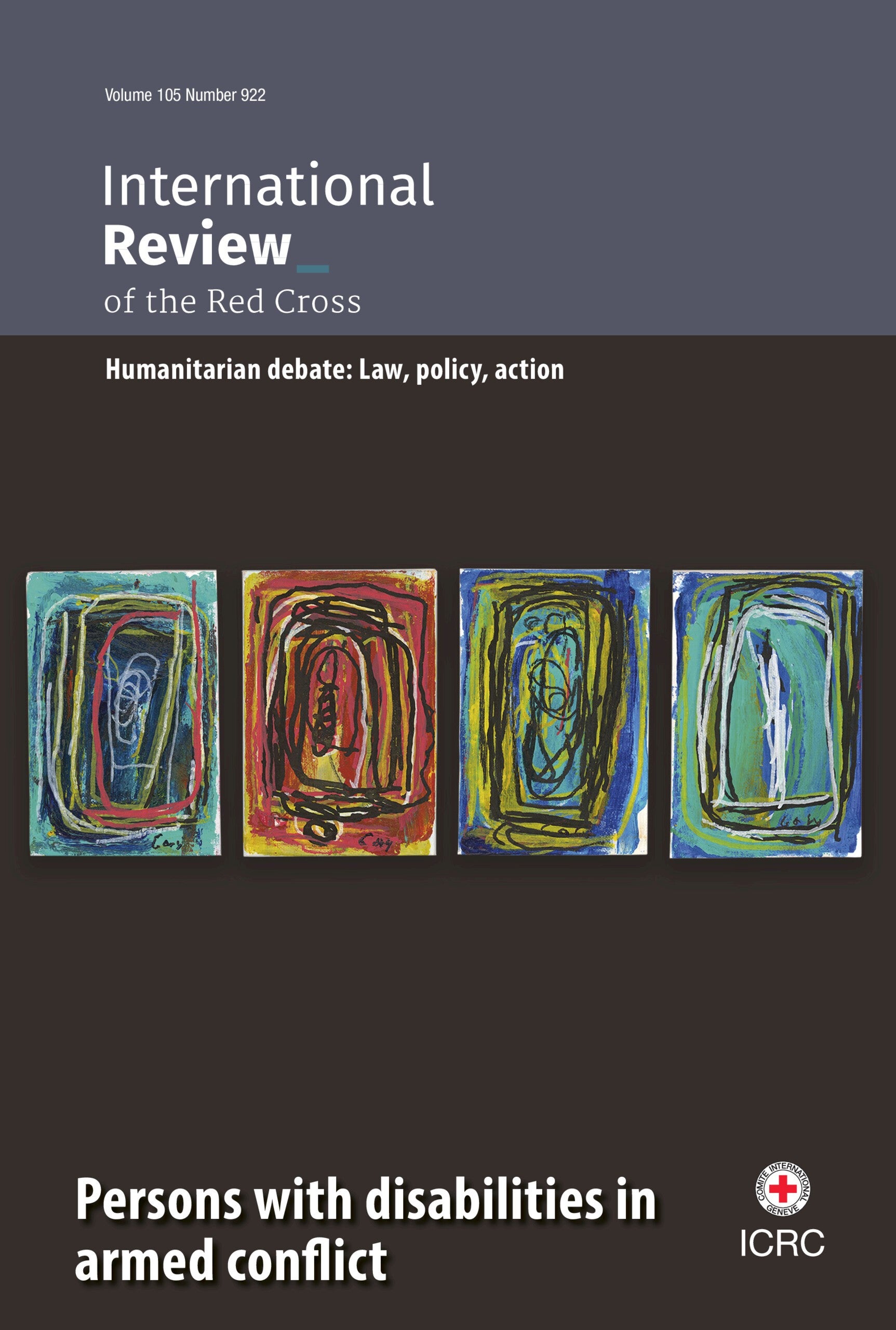 Bruno indicates that the "great task and opportunity" he and managing editor Jillian Rafferty J.D. '20 share is to maintain the Review's status as "a leading go-to journal for decision-makers, academics, and students in terms of the most cutting-edge debates in the field of the law of armed conflict." To do this, they believe it is critical to diversify the journal's authors and contributors, particularly in terms of gender parity, geographic diversity, and "cognitive diversity," i.e., contributions from outside the academic sector, such as the military and government. "When we reach out to HLS alums or faculty, they say, 'I know exactly who you should be talking to,' and help make that connection," Jillian notes.
"What I've noticed among HLS alumni is a lot of shared values and a recognition of the value of helping out," adds Bruno. "HLS alumni share a distinguished sense of the value of the rule of law, as well as its fragility at the international level, and that we have a shared responsibility to pass those values on to the next generation."
Bruno and Jillian are guided by the Review's 19-member editorial board, which includes HLS alums Bakhtiyar Tuzmukhamedov LL.M. '94 and Orly Stern LL.M. '08. The board members serve as the journal's "antennas and ambassadors" and bring a diversity of perspectives, experiences, and subject-matter expertise to their work.
"I write academically, but I also know the field," Orly reflects. "I think the role I occupy on the board is as a bridge between the world of practice and both the academic and non-academic sides of research." An independent researcher from South Africa focusing on armed conflict, gender, and law, Orly holds a Ph.D. in international humanitarian law from the London School of Economics and has conducted research in conflict zones in the Middle East and Africa, consulting for international organizations, governments, research institutions and NGOs. Her 2018 book "Gender, Conflict and International Humanitarian Law: A Critique of the Principle of Distinction" received the ICRC's inaugural award for the best published work on international humanitarian law in Africa.
Bakhtiyar sees his contribution as presenting the board and the Review with prospective authors he thinks could be of value to the publication. He is a Russian professor of international law, and has served as a judge at the UN International Criminal Tribunals for Rwanda and as an ad hoc judge at the European Court of Human Rights in the case of Ukraine v. Russia (re: Crimea). Currently, he is a member of the Committee Against Torture, one of the ten international human rights treaty bodies, and an ad hoc judge at the International Court of Justice in one of the two cases of Ukraine v. Russia.
Bakhtiyar is in his second term as a board member, having first served on the Review's editorial board in the early 2000s. What keeps him involved with the Review? "It's the pleasure of the company – personally, I like Bruno," he quips. He also appreciates the opportunity to review the articles that are submitted: "Some are interesting for my current research or on other topics that I'm interested in. I also think the Review is an extremely valuable teaching tool; it's not just experts sharing with other experts."
Of course, HLS involvement with the Review does not stop at the board. In just this past year, for example, Professor of Practice Naz Modirzadeh J.D. '02 and Dustin Lewis, the research director of the HLS Program on International Law and Armed Conflict, contributed an article to an edition focusing on counterterrrorism, sanctions, and war. And Janet Lord, a Senior Fellow at the Harvard Law School Project on Disability, and Michael Ashley Stein J.D. '88, the project's co-founder and executive director, collaborated with the Review in putting together a 30-article edition on persons with disabilities in armed conflict, which included contributions from Janet, Michael, and Bonnie Docherty J.D. '01, lecturer on law and director of the Armed Conflict and Civil Protection Initiative in the HLS International Human Rights Clinic. "It was an ambitious project, given that there is very little literature on the topic. We were privileged to have benefitted from their expertise, not just as authors but in sharing their networks with us," notes Bruno.
Arnaaz Ameer LL.M. '23 worked on both of these editions as an intern at the Review last spring, before she had even enrolled at HLS. Arnaaz found that the opportunity to review such diverse scholarship helped her to find new ideas and identify important and emerging areas of law. At HLS, she has enrolled in the International Human Rights Clinic, and found opportunities to speak with HLS alumni who were associated with the clinic and who are continuing to work in international humanitarian law: "It's very easy to reach out to alumni and I've never had a person not reply to me; they've always been very forthcoming and candid in their advice."
Orly offers a similar perspective: "There's always something interesting about seeing a CV from an HLS student. Whenever there's been an opportunity to work with an HLS student in a mentoring role, it's always been an opportunity I've jumped at."
While the Review benefits from an immense diversity of backgrounds and perspectives, the law school alumni who are involved experience a special spark when working with other members of the HLS community. "There's a shared sense of trust and respect that is easy to build quickly," Jillian observes. As Orly puts it: "You find Harvard graduates in the strangest places, and when you do, it's such a point of commonality and excitement."
---
Sheltering migrant workers from life's thunderstorms
In rainy Singapore, Dipa Swaminathan LL.M. '04 leads an NGO that provides compassion, raincoats, pro bono legal services, and much more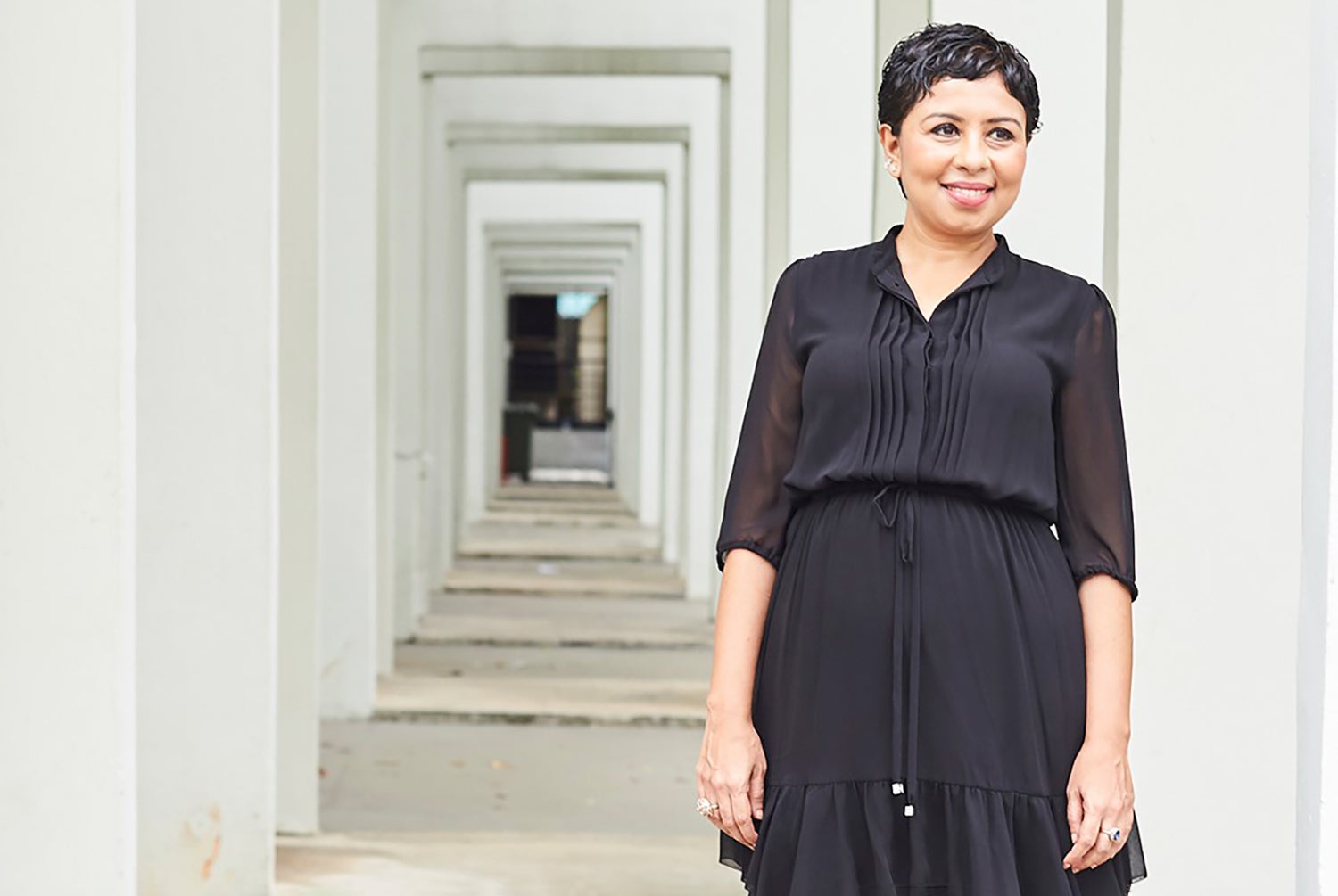 It rains a lot in Singapore, on average almost half the days in a given year. One afternoon in 2014, Dipa Swaminathan LL.M. '04, who was soon to begin a new job as Assistant General Counsel for telecommunications conglomerate Singtel, was driving home in a thunderstorm when she saw two migrant workers huddling beneath a cardboard sheet trying to stay dry. Upset by their wretched condition, she brought them home to shelter from the rain, and offered them food and dry clothes. As they were leaving, she gave the workers her phone number in case they ran into difficulties in the future.
Months later, the police found her number on one of the workers and notified Dipa that he had tried to commit suicide. She rushed to the hospital and learned that he had not been paid his wages for six months; now loan sharks were hounding his family in India, leaving him in despair. She took up his case and eventually got his employer to pay all of his back wages. When the migrant worker later came to Dipa's house to thank her, she realized that with only a few hours of her time, she had managed to make a significant difference in his life.
Not long afterwards, she saw a group of migrant construction workers wearing garbage bags as they worked in another downpour. Incensed, Dipa asked the workers the name of their employer. When they lifted the garbage bags to reveal T-shirts with the company logo, she took a photo and then informed the company that she would post the photo on social media and report the company to Singapore's Ministry of Manpower if they did not issue raincoats to the workers. The next day, all the workers were wearing brand new yellow raincoats and rainboots. The incident went viral, and the Singapore Kindness Movement NGO reached out to offer their support, encouraging her to establish an official group to continue this work. Although she knew that the cause of migrant workers was not a glamorous one and that advocating for this marginalized group could be tiring, Dipa decided to press on.
Thus was born It's Raining Raincoats (IRR), an organization dedicated to sheltering migrant workers from life's thunderstorms, both literal and metaphorical. From its modest beginnings in 2015, when it was mostly a one-woman operation with more ideas than could be implemented, Dipa has grown IRR into a highly regarded non-profit that provides a wide range of assistance to migrant workers and builds bridges between the migrant worker community and the residents of Singapore.
Relying on a minimal staff, IRR is powered by a network of more than 1,500 enthusiastic volunteers who run an ever-growing array of projects, including running Singapore's first free shop for migrant workers, delivering unsold food donated by nearly 50 Starbucks outlets every week to thousands of workers, distributing donated items ranging from phones, games, and work boots to laptops, partnering with various law firms offering pro bono services as well as reduced-fee dental and vision care provided by a network of medical professionals, and a program to teach English to the workers through virtual sessions. To integrate migrant workers into the broader Singapore community, IRR also organizes large-scale social events such as an annual potluck and bazaar, cricket matches and other sporting events and outings, and drives to collect and distribute food, gifts, and other useful items for Deepavali, Hari Raya, Christmas, and Chinese New Year.
For her leadership and initiative, Dipa has thrice received Singapore's highest civilian honor, the President's Volunteerism and Philanthropy Award, as well as many other significant awards and honors. What she finds most gratifying is that the cause of migrant workers is now so well accepted (and even seen as "cool"), that the list of organizations, companies, and agencies partnering with IRR reads like a "who's who" of the corporate, professional, and institutional worlds. Dipa credits her HLS background with lending legitimacy and credibility to her initial advocacy and organizing efforts. It also led to funding from the Harvard Foundation of Singapore for her to attend the Harvard Business School Executive Education Program's course on Governing for Non-Profit Excellence in 2018.
As she adroitly juggles her responsibilities as Assistant General Counsel of Singtel with running IRR, Dipa is still brimming with ideas for new projects and ways IRR could expand and deepen its initiatives. And she still carries one or two extra raincoats with her, just in case.
---
Campus Festivities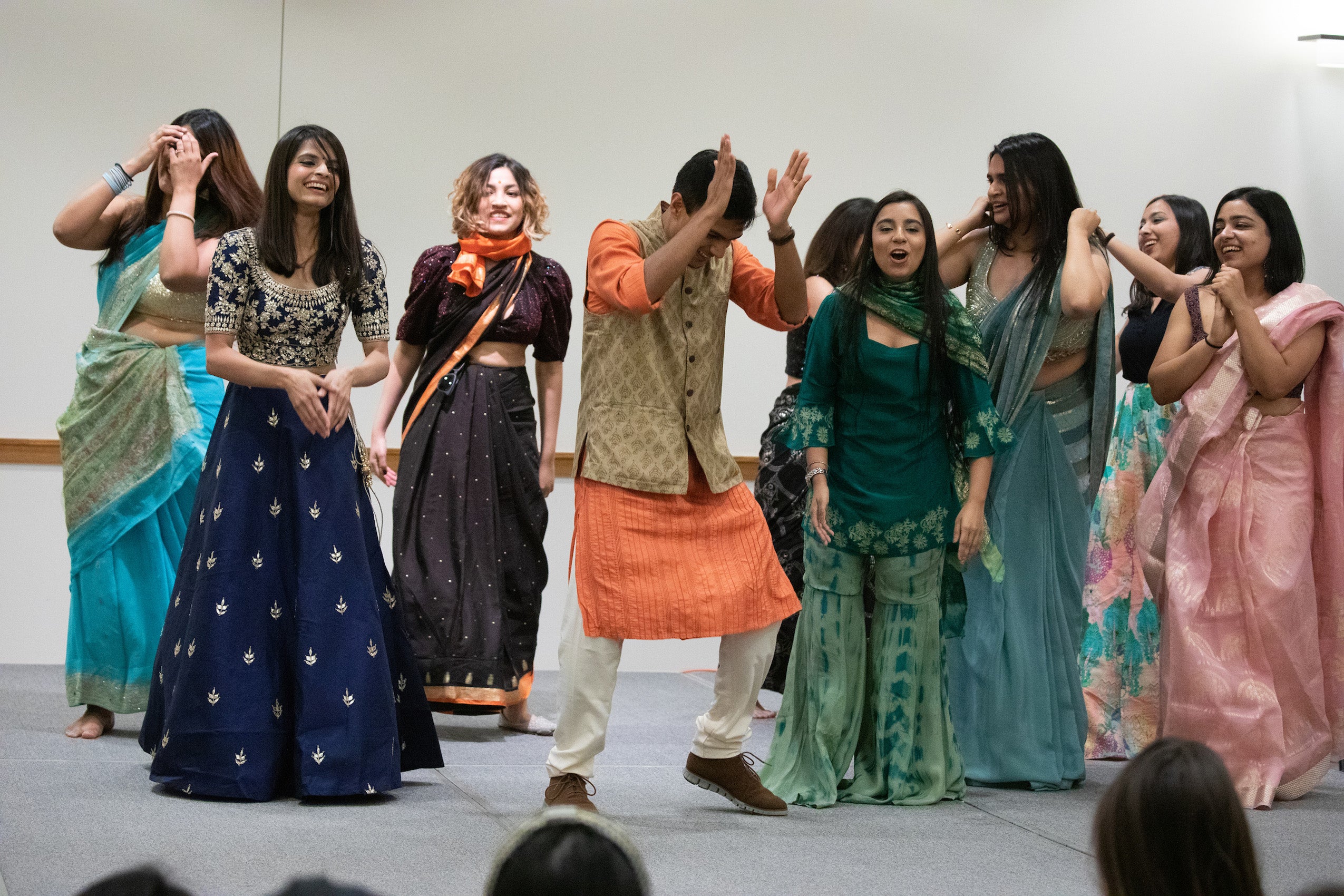 In March, the LL.M. Class of 2023 welcomed the Harvard community to the International Party, a joyful celebration featuring food and performances from around the world.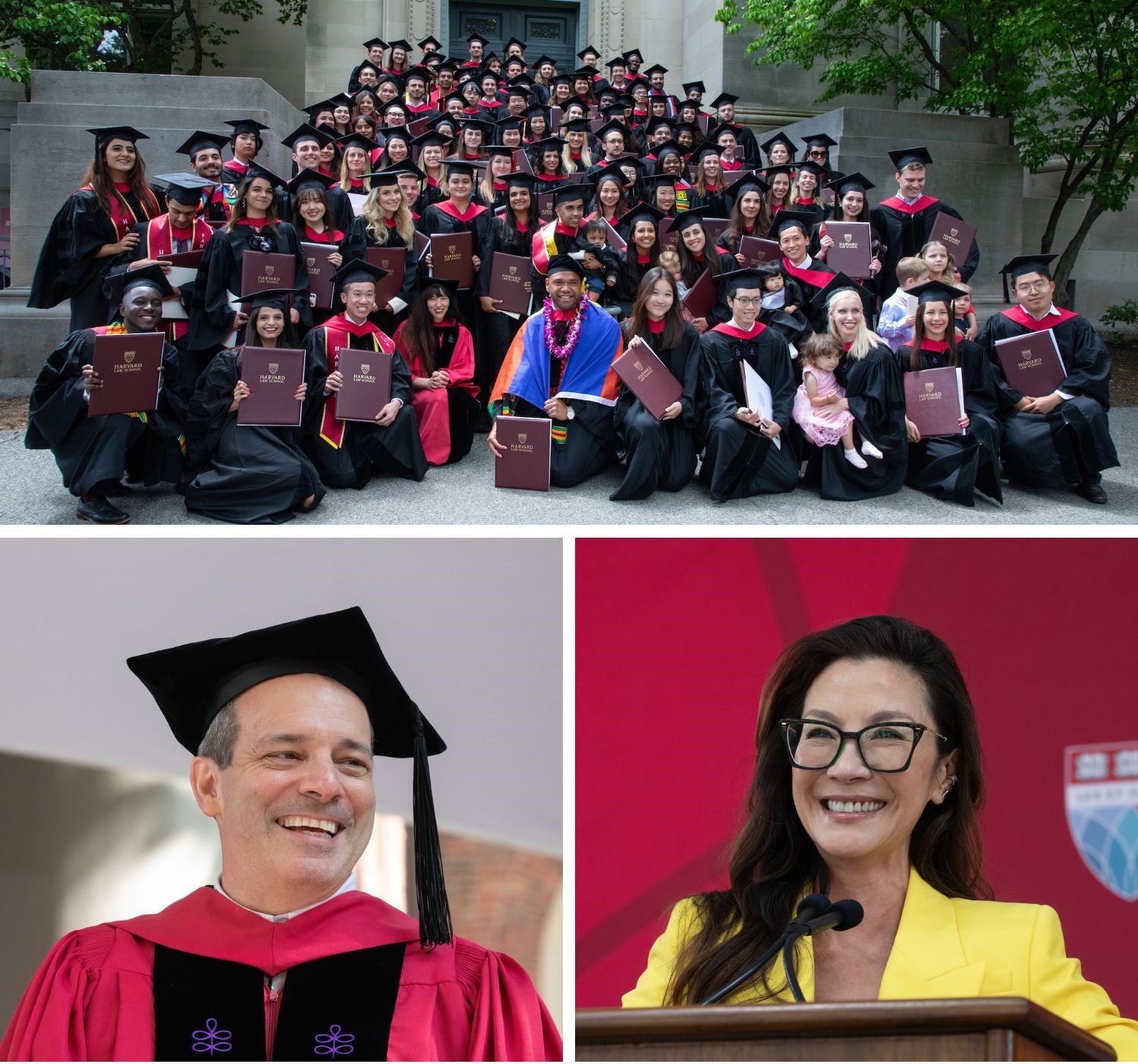 In May, HLS celebrated the Class of 2023 with time-honored pomp and circumstance. On Class Day, actress and activist Michelle Yeoh urged the graduates to "Stay loose, be smart, and go with love… and then leap. And then leap again. And then leap again." At Commencement, the law school conferred degrees on 185 LL.M. students and three S.J.D. candidates.
---
Graduate Program News
Celebrating 100 years
In keeping with its long history of leadership in legal education, in 1923 Harvard Law School's faculty voted to institute a one-year master's degree in law, having established a one-year doctorate in law for prospective law teachers in 1910. In the summer of 1923, HLS conferred LL.M. degrees on two students who had started in other law programs, and in the fall of 1923, HLS enrolled its first full LL.M. class, comprised of two U.S. students and two international students (from Canada and the Philippines). This coming academic year, 2023-2024, marks the 100th anniversary of the Harvard LL.M. program. We hope you will join us on campus in the fall of 2024 to celebrate the history of the LL.M. program and look ahead to its next 100 years.