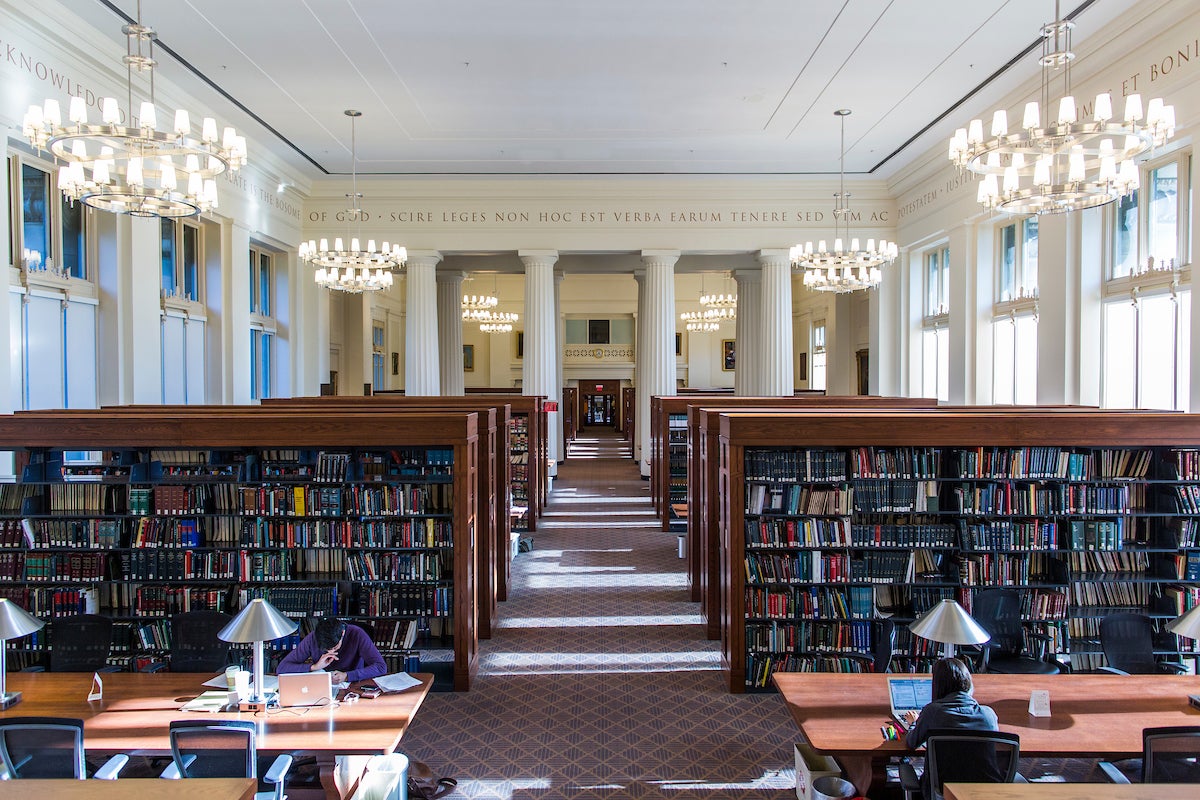 The Doctor of Juridical Science (S.J.D.) is Harvard Law School's most advanced law degree, designed for aspiring legal academics who wish to pursue sustained independent study, research and writing. In recent years we have created a vibrant intellectual community of young scholars from around the world, most of whom will secure teaching positions in their home countries, the U.S., or third countries. We typically have around 60 S.J.D. candidates (most of whom are in residence) representing 25-30 countries, drawn primarily from among Harvard's top LL.M. graduates. Ultimately, candidates are expected to produce a dissertation that will constitute a substantial and valuable contribution to legal scholarship.
There are five stages to the S.J.D. program:
Completion of a study plan which includes course work
Successful completion of an oral examination
Two presentations at the S.J.D. Colloquium
Submission and acceptance of a doctoral dissertation
Successful oral defense of the dissertation
The first two of these requirements—preparation and completion of a study plan, and successful completion of the oral (general) examination—are normally completed during the first year or two of study. The S.J.D. candidate normally completes the remaining requirements—presentations at the S.J.D. colloquium, submission and acceptance of the dissertation, and oral defense of the dissertation—during the three years after completion of the oral examination.
Each S.J.D. candidate pursues the degree under the supervision of an overall faculty supervisor selected by the candidate and approved by the Committee on Graduate Studies. This supervisor must be a full-time member of the Harvard Law School faculty.