David A. Hoffman
John H. Watson, Jr. Lecturer on Law
2023-2024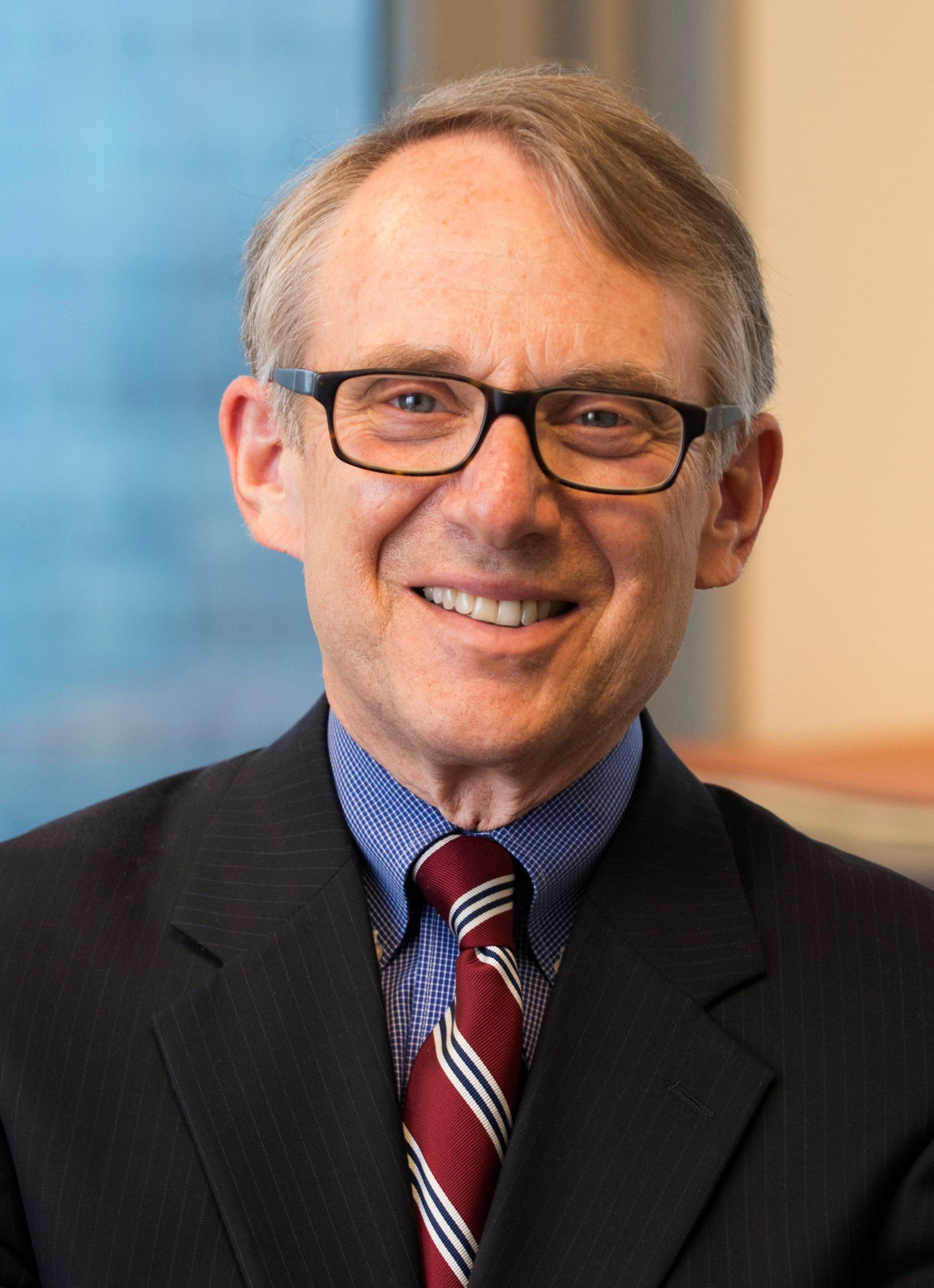 Teaching
Since 2008, David has taught the Mediation course at Harvard Law School. He also teaches courses on Legal Profession: Collaborative Law and Diversity and Dispute Resolution. Before teaching at HLS, he was an Adjunct Professor at Northeastern University School of Law (teaching Alternative Dispute Resolution and Negotiation). He has also been a lead trainer in several mediation trainings for the American Bar Association and the Program on Negotiation.
Law and Dispute Resolution Practice
David is the founding member of Boston Law Collaborative, LLC ("BLC"), where he serves as a mediator, arbitrator, and attorney. Prior to founding BLC, he was a litigation partner at the Boston law firm Hill & Barlow, where he practiced for 17 years and chaired the Alternative Dispute Resolution Practice Group. David also served for a year as staff counsel for the ACLU of Massachusetts.
David mediates and arbitrates cases at BLC ranging from business, employment, construction, intellectual property, and professional liability to divorce and other family-related disputes. BLC is a multi-disciplinary practice that includes lawyers, mediators, coaches, trainers, and ombudspeople. BLC is the winner of two national awards – the American Bar Association's "Lawyer as Problem Solver Award" (2009), and the International Institute for Conflict Prevention and Resolution "Law Firm Award for Excellence in ADR" (2010).
David is past chair of the ABA Section of Dispute Resolution, and a Distinguished Fellow of the International Academy of Mediators. He has received a Lifetime Achievement Award from the American College of Civil Trial Mediators, and the ABA Section of Dispute Resolution gave him its D'Alemberte-Raven Award, the Section's highest honor.
David is listed in the book "The Best Lawyers in America" published by U.S. News & World Report in five categories (Mediation, Arbitration, Collaborative Law – Civil, Collaborative Law – Family, and Family Law Mediation), including Boston's Lawyer of the Year for 2022 in the field of Arbitration. He has been listed in Boston's Super Lawyers Directory each year since the listing began. And he is listed in Boston Magazine's Top Lawyers for 2022. Hoffman has also been recognized by the Massachusetts Council on Family Mediation (John Fiske Award for Excellence in Mediation, 2011) and Massachusetts Continuing Legal Education (Scholar-Mentor Award 2014).
Education
David is a graduate of Princeton University (A.B. 1970, summa cum laude), Cornell University (M.A. 1974, American Studies, all but dissertation completed toward Ph.D.), and Harvard Law School (J.D. 1984, magna cum laude), where he was an editor of the Harvard Law Review. He clerked on the U.S. Court of Appeals for the First Circuit for Hon. Stephen G. Breyer.
In 1991 David was trained as an arbitrator by the American Arbitration Association, and in 1992 as a mediator by the Massachusetts Office of Dispute Resolution. In 2000, he was trained in Collaborative Law by the Massachusetts Collaborative Law Council. In 2019, he completed Level One training in the Internal Family Systems model from the IFS Institute, and in 2022 earned a Diversity and Inclusion Certificate from Cornell University.
Personal
David lives in Acton, Massachusetts. He has three children.
Areas of Interest
· Dispute Resolution: Mediation
· Negotiation
· Legal Ethics
· Diversity
· Psychology of Conflict
Additional Information
Representative Publications
Books
· Massachusetts Alternative Dispute Resolution (2 vols.) (Michie/Butterworth Legal Publishers, 1994) (with co-author David Matz)
· Bringing Peace into the Room: How the Personal Qualities of the Mediator Impact the Process of Conflict Resolution(with co-editor Daniel Bowling) (Jossey-Bass/Wiley, 2003)
Book Chapters
· The Whistleblower: Mediating an Employment Termination Dispute, in Stories Mediators Tell (eds. Eric R. Galton & Lela P. Love, 2012)
· Cooperative Negotiation Agreements: Using Contracts to Make a Safe Place for a Difficult Conversation, in Innovations in Family Law Practice(eds. K.B. Olson & N. VerSteegh) (Association of Family and Conciliation Courts, 2008)
Articles
· The Psychology of Mediation, 14 Cardozo Journal of Conflict Resolution __ (2013) (in press) (with co-author Dr. Richard Wolman).
· The Mediator as Moral Witness, Harvard Negotiation Law Review blog, April 2013 (www.HNLR.org).
· Mediation and the Art of Shuttle Diplomacy, 27 Negotiation Journal 263 (2011)
· Mediation, Multiple Minds, and Managing the Negotiation Within, 16 Harvard Negotiation Law Review 297 (2011)
· Mediation as a Spiritual Practice(with co-author Dr. Richard Wolman) (2011) at www.Mediate.com
· Building Bridges to Resolve Conflict and Overcome the "Prisoner's Dilemma": The Vital Role of Professional Relationships in the Collaborative Law Process(with co-author Dawn Ash) (Journal of Dispute Resolution, Fall 2010)
· Op-ed: Microsoft and Yahoo: Where were the mediators? It works for countries and couples – why not businesses?, Christian Science Monitor (May 12, 2008) (this article won an award for best short article from the International Institute for Conflict Prevention and Resolution, www.cpradr.org)
· Leveling the Playing Field for Workplace Neutrals: A Proposal for Achieving Racial and Ethnic Diversity, American Arbitration Association Dispute Resolution Journal (February/April 2008) (with co-author Lamont Stallworth)
· Colliding Worlds of Dispute Resolution: Towards a Unified Field Theory of ADR, 2008 Journal of Dispute Resolution 11 (2008)
· The Future of ADR Practice: Three Hopes, Three Fears, and Three Predictions, Negotiation Journal (October 2006)
· Multidisciplinary Practice: Three-Dimensional Client Service, MassPsych(Mass. Psychological Ass'n quarterly), Summer 2004 (with co-author Richard Wolman)
· Ten Principles of Mediation Ethics, 18 Alternatives 147 (September 2000)
· Mediation and the Unauthorized Practice of Law: Do Mediators Have a Well-Founded Fear of Prosecution? 6 ABA Dispute Resolution Magazine 20 (2000) (with co-author Natasha Affolder), also at www.Mediate.com
Education
B.A. English and American Literature Princeton University, 1970
M.A. American Studies Cornell University, 1974
J.D. Law Harvard Law School, 1984
Bar Admissions
Massachusetts Supreme Judicial Court, Massachusetts, United States (1985)
U.S. Supreme Court, United States
Court of Appeals for the First Circuit, United States
Representative Publications
David A. Hoffman

,

Mediation

:

A Practice Guide for Mediators, Lawyers, and Other Professionals

(Mass. Continuing Legal Educ. 2013).
David A. Hoffman & Richard Wolman,

The Psychology of Mediation

, 14

Cardozo J. Conflict Resol

. 759 (2013).