In her 44 years on the HLS faculty, Elizabeth Bartholet '65, the Morris Wasserstein Public Interest Professor and faculty director of the Child Advocacy Program, which she founded in 2004, has deeply influenced the law of child welfare while teaching and mentoring budding lawyers in the areas of family law and civil rights. Bartholet, who before joining the faculty in 1977 co-founded the Legal Action Center in New York City and worked at the NAACP Legal Defense Fund, will retire this year. The Harvard Law Bulletin asked several former students, and alumni who have worked closely with Bartholet, to reflect on her influence.
---
Paulo Barrozo S.J.D. '09, associate professor, Boston College Law School
Betsy Bartholet broke ground in legal education — as a student and as a professor. What most strikes me about Betsy is how she welds forceful intellectual honesty, principled consistency, and inclusiveness. For her, one virtue does not survive, and does not deserve to survive, without the other two. Thus, relentlessly, she deprives of oxygen around her prejudices as well as underexamined attitudes and opinions. At the same time, she grows around her an inclusive forum of principle, bringing together persons and organizations whose paths would hardly cross, much less engage as they do in years of constructive dialogue and collaboration in and outside of the classroom. As Betsy steps out of regular teaching, I'm filled with anticipation for the ground she will next break.
---
Claire Houston LL.M. '10 S.J.D. '17, professor, Western Law in London, Ontario
Professor Bartholet is the reason I chose Harvard Law School for my graduate studies and the reason I am a law professor today. Betsy showed me that advocacy can be married with academia, modeled how to unapologetically take a stand, and taught me how to write a (good) law review article. I can only hope in my career to have the same impact on students and those on whose behalf I advocate as Betsy had in hers.
---
Ha Ryong (Michael) Jung '18, legal officer, Legal Aid of Cambodia; technical adviser, Child Rights Coalition Cambodia
Simply put, I would not have been able to become the child rights lawyer that I am now if not for the existence and passionate support of Professor Bartholet. She was an instrumental mentor to me for all three years in law school and beyond, providing me with invaluable guidance and countless words of encouragement in my academic, clinical, professional, and personal endeavors. Her trust in me as a 1L enabled me to engage early on with topics that led me to law school in the first place, which laid a strong foundation for years to come. Her warm welcome for my family at graduation was a testament to our relationship and her devotion to students, for which I was immensely grateful. Professor Bartholet's character and knowledge have impacted me in ways that cannot be expressed in words.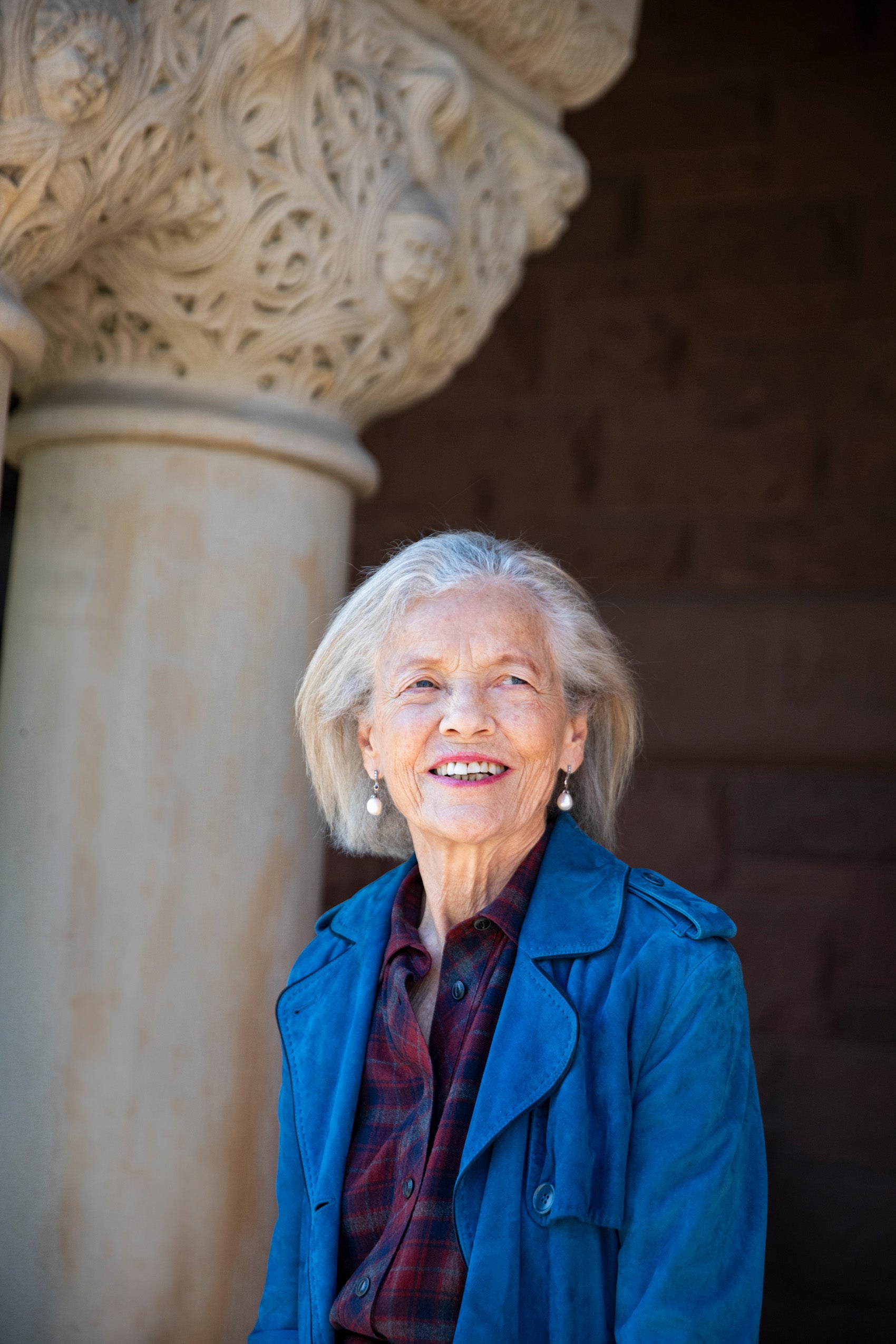 ---
Brad S. Karp '84, chair, Paul, Weiss, Rifkind, Wharton & Garrison
I first met Betsy in 1982, as a 2L, in her Employment Law class. Betsy, then as now, was a brilliant, dynamic, and caring professor. [Later] I had the privilege of joining the board of the Legal Action Center, an extraordinary public interest organization that she co-founded in 1973. Betsy has been devoted to the work of the center for nearly 50 years, serving as its first president and executive director. I've had the privilege of serving as a board member with her for almost 30 years, and it was Betsy who ultimately persuaded me to become chair. I have never met a finer, wiser, or more thoughtful director in my professional career. Finally, over the past decade I have been privileged to lecture in Betsy's Employment Law and, more recently, her Art of Social Change classes at HLS. I have watched firsthand her devotion to teaching and her rare ability to motivate her students to strive to make a positive difference in the world. Betsy has inspired me, along with thousands of HLS students and LAC clients and countless others, to make our world more just, more fair, and more equitable. There can be no greater legacy.
---
Emily Kernan '07, associate director, Public Interest Law Center, NYU School of Law
I came to law school to pursue a career in child advocacy, and I was incredibly fortunate to meet Professor Bartholet during my 1L year, as she was initiating the Child Advocacy Program, and at a point when I was questioning my decision to go to law school. With her instruction, mentorship, and guidance, I not only discovered exactly why I was there, but learned everything I needed to know to become an attorney advocating for children when I graduated. Professor Bartholet's passion and dedication continue to inspire me to this day, and it is with her in my mind and heart that I now work to mentor current law students interested in public interest work and child advocacy.
---
Bryan Stevenson '85, founder and executive director, Equal Justice Initiative and author of "Just Mercy"
Studying with Betsy Bartholet was life-changing. She was way ahead of her time by integrating clinical experiences with classroom instruction. She used Harvard's January term to send us across the country to work with the poor and underserved. She facilitated my work with an organization providing legal services to condemned people on death row, and that shaped my life and career. Studying how the law is supposed to work in Cambridge was incomplete; Betsy made it possible for us to witness how the law was applied to vulnerable people in the Deep South, and it changed everything I understood about the study and practice of law. She inspired students to not just think about the law but to also think about justice.
---
Jason Szanyi '09, deputy director, the Center for Children's Law and Policy
There is no way of quantifying Betsy's remarkable impact on those working in the public interest, particularly those advocating for vulnerable children. As founding faculty member of the Child Advocacy Program, she created an incredibly special space for students to learn, build skills, and ultimately join the community of lawyers who are advancing the well-being of children around the country and around the world. I wouldn't be doing the work I am without the benefit of Betsy's commitment to child advocacy. I will be forever grateful to her for her career and dedication to advancing work in the public interest.