In early 2014, Kenneth Thompson, the new district attorney for Brooklyn, New York, approached Clinical Professor Ronald Sullivan '94 with a challenge. He wanted him to design the best conviction review unit in the country, to help address the troubled history of an office that had been accused of manipulating evidence and using unreliable eyewitness testimony in order to win convictions.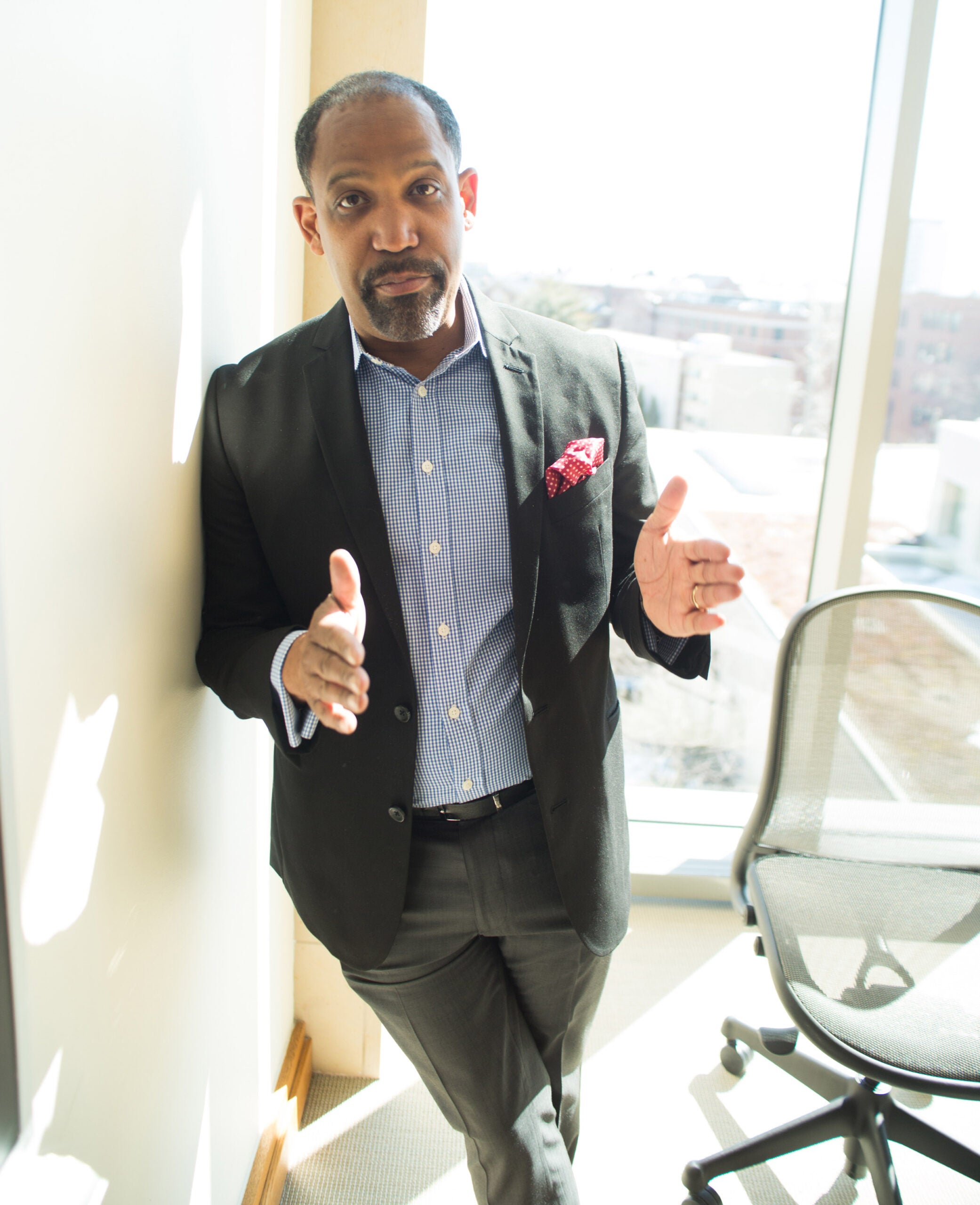 Sullivan, whose experience includes leading Washington, D.C.'s Public Defender Service, is the faculty director of HLS's Criminal Justice Institute. As part of his work at CJI and with the help of HLS students, Sullivan studied other conviction review units and applied the best of what he saw to the new system in Brooklyn. With 10 full-time prosecutors, three detectives and two paralegals, the CRU has so far taken on about 130 cases; they've completed 38 reviews, and 12 people have been exonerated, including a man who spent more than 20 years in jail for murder, even though the main witness recanted the testimony that had formed the basis for the case.
Sullivan's goal was to shift the dynamic between prosecutor and defender toward a "nonadversarial norm." He points out that while a typical court case is necessarily adversarial, in these reviews the two sides should have the same interest—"a conjoint search for the truth." For that to happen, the two sides need to be open to sharing information, including talking to each other's witnesses and comparing thoughts on new lines of investigation. The CRU also needs to be independent of the district attorney's office. In the system Sullivan designed, recommendations are made to an independent legal review panel, which makes the final decision on exoneration.
Sullivan hopes knowledge of these patterns will help dissuade prosecutors from taking on certain cases in the first place. He also hopes that the Brooklyn model will be picked up by other communities. "Prosecutors shouldn't be afraid to correct their mistakes," he says. "No one should be in jail for one day—let alone decades—as a function of a wrongful conviction."
Sullivan's work with the CRU is one of many ways that the Criminal Justice Institute and its students are engaged with the outside world beyond the local courts.
For example, in response to the grand jury verdicts in the Michael Brown and Eric Garner cases, Sullivan and several students are putting together a large-scale report to be released later this spring directed at police chiefs and legislators, looking at ways to reform both the law and police practice. Recommendations they have been considering include the mandatory use of body cameras for beat police officers; making police officers personally liable for any increase in the department's liability insurance premium resulting from the use of excessive force (under current practice, they're indemnified); and the assignment of an independent prosecutor for cases in which police are involved in shootings. In these cases, Sullivan says, "The relationship between DAs and the police with whom they work every day is a classic conflict of interest."
Whether students are examining the standards for review and exoneration at conviction review units around the country or helping to think through what might be the best legal path for Michael Brown's family in Ferguson, Missouri, the issues they are working on are not theoretical, says Sullivan. "These are real life."