When Ariel Rothstein '10 and Andrew Freedman '10 spotted the whirling blue lights of a patrol car behind them as they drove through rural Texas in January, they assumed they had been driving too fast.
When the Polk County deputy sheriff pulled them over, they had been headed back to the office of the Texas Defender Service in Houston, where they were externs as part of the HLS Death Penalty Clinic. They had just left the home of a prison guard who'd refused to speak to them in connection with a clemency petition for their client, Willie Pondexter, who was weeks away from an execution date.
As it turned out, this was no routine traffic stop. The deputy confiscated the licenses of both students and ordered them to follow him to the sheriff's office to make formal statements about why they had contacted the guard.
Freedman called their lawyer-supervisor at Texas Defenders from his cell phone, and she arrived at the station shortly after they did, thwarting efforts to interrogate them. Deputies issued them warning tickets for criminal trespass, told them not to return to Polk County without permission and said that if they ever returned to the guard's property, "there was a 99 percent chance they would lock us up," as Rothstein stated in an affidavit.
Rothstein says the incident was "a shock." She and Freedman had been working to win clemency for Pondexter, convicted in 1993 for the brutal murder of an 85-year-old woman, a crime which he admitted he took part in. But in his years in prison he had been described as a model inmate. The students had gone to see the guard in an attempt to get a statement supporting the clemency petition. The guard's mother had let them onto the property, the students say. "We wouldn't have been there if we didn't think [the guard] would be supportive of what we were trying to do," says Rothstein. "We only went to places we thought or Willie thought would be beneficial, so [the guard's hostility] was unexpected."
As for the sheriff's actions, says Freedman, "I was surprised that this is what they considered to be the justice system at work. We're doling out our ultimate punishment here, and it's being done in an environment that's the least consistent with the blind and neutral administration of justice that we expect."
The students' ordeal was reported by Texas newspapers and other media. David Dow, litigation director at Texas Defenders, said the incident was unprecedented. "It would be a traumatic experience for anybody," Dow told the Associated Press. "We didn't prepare them for that because that honestly never happened to any of our interns before. We prepare them for a lot of things, but that was not on the list."
Willie Pondexter, convicted in 1993 for the murder of an 85-year-old woman, was put to death on March 3 by lethal injection.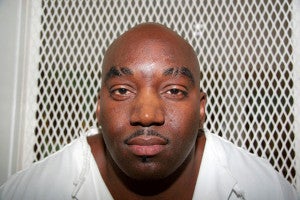 Pondexter's lawyers immediately filed a civil rights lawsuit against the sheriff's department and the Texas Department of Criminal Justice, alleging interference with their efforts to gather evidence for the clemency petition. Nearly a dozen guards had told Pondexter's lawyers they opposed his execution but were afraid to state so on the record, the suit alleged. The complaint also claimed that after Pondexter filed his clemency petition, corrections officers began harassing him: "Knowing Mr. Pondexter to be especially concerned about hygiene, [they] removed his sheets, wiped them across the floor and walls, and replaced them on his bed, a practice they had never engaged in during Mr. Pondexter's 14 years of residence on death row."
The U.S. 5th Circuit Court of Appeals dismissed the lawsuit without ruling on the merits, and Pondexter's clemency petition was also rejected. The day before he was to be executed, Pondexter's lawyers appealed the 5th Circuit's dismissal to the U.S. Supreme Court, but the high court didn't respond before Pondexter was put to death by lethal injection on March 3. Back at HLS, Rothstein and Freedman were sitting in their Death Penalty Law class taught by Visiting Associate Professor Daniel Williams '86 when they learned their client had been executed.
"I was devastated," says Rothstein. "I legitimately thought that this was a case where justice should have done something different." And, she adds, the case "re-established my commitment to do this kind of work in the future and represent people who, like Mr. Pondexter, don't have all the chances in the world."
In the classroom that night they heard a talk by a wrongfully convicted man who had been just seven hours away from execution when his conviction was set aside.
Both students continued their clinical work for Texas Defenders long-distance during the spring semester, working on habeas petitions for condemned clients. The Death Penalty Clinic, one of 31 in-house clinics at HLS, offers students the opportunity to take an academic course on death penalty law while representing death-row clients through legal organizations around the U.S. About 50 students have participated in the clinic since it was launched in 2006.
"There are a lot of noble people in the profession working for clients that they might not respect or care for in all the ways you care for other clients, but they have found an issue they think shouldn't be avoided," says Freedman. "These [clients] are some of the most destitute people in the world, and they're dealing with a justice system that truly has thrown them away."