Guided by their professors, students find HLS a training ground for academic careers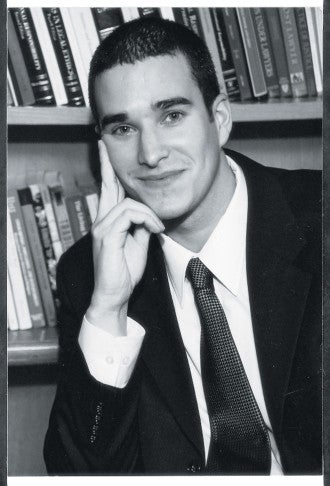 Doug Kysar '98 arrived at Harvard Law School in 1995 fully expecting to become a practicing attorney. But, in a sense, the law school talked him out of it. An unexpected chance to be a teaching assistant gave Kysar a taste of the academic life, and he had an epiphany: Practicing law was no longer enough. Kysar had to teach it.
"I'd had academic ambitions before," he said. "But I knew the job prospects in most disciplines were dismal, so I hadn't considered it a viable career possibility."
That is, until he was "plucked out of the crowd" by his first-year Torts professor, Jon Hanson, to be his T.A. Hanson mentored him in teaching and research, and Kysar taught review sessions and full lessons for the class. He eventually coauthored several articles and a book chapter with Hanson. "It was a truly life-altering experience and made me realize this is my passion," he said.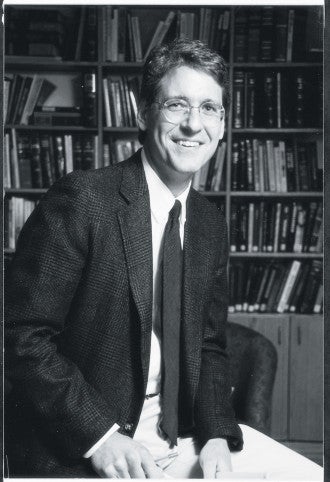 Kysar credits several of his professors, among them Hanson and Christine Jolls '93, with helping him prepare for the academic job market. After clerking and then practicing briefly in Boston, Kysar accepted an appointment as an assistant professor at Cornell Law School in the spring of 2000. Since then, he has been teaching a course on professional responsibility, a seminar on consumerism, and a first-year Torts course.
"It is, emphatically, my dream job," he said.
Kysar's experience of Harvard Law School as a training ground for academics may have surprised him, but HLS is in fact the largest supplier of law teachers in the overall teaching market, according to Associate Dean for Research Howell Jackson '82. He found in a recent survey of alumni records that more than 1,300 HLS graduates are currently teaching law. In addition, of the 57 entry-level positions filled at the elite law schools of Harvard, Yale, Columbia, Stanford, and NYU since 1990, 22 have gone to grads from HLS–more than any other law school.
"I think some people see Harvard as a factory, just churning out corporate attorneys," said Jackson. "It's just not true. Harvard is a premier research university, and the law school produces a huge amount of top-flight scholarship. One of the ways we contribute to research is by training the next generation of law professors."
Students hoping to become law professors can take one of several avenues at HLS. If they've already completed a J.D. and have had some practical experience, they can enroll in the master's program (LL.M.) or the doctoral program (S.J.D.).
"The S.J.D. program is designed to prepare students to teach," said Professor Anne-Marie Slaughter '85, the Graduate Program director. "We have about 50 students at any one time. Most are foreign students who are going back to their own countries to teach, but a growing percentage are also going onto the American teaching market."
Every year, the S.J.D. program sponsors the Law Teaching Colloquium, a series of informal talks by faculty and guest speakers about the process of preparing for an academic career. Topics range from practical matters, including publishing and going on the job market, to theoretical issues such as a historical perspective on interdisciplinary legal scholarship given this year by Professor Duncan Kennedy.
Since an increasing number of J.D. candidates are also pursuing teaching, Jackson says HLS has been adding programs to help them prepare for academic careers.
In the new First-Year Lawyering Program, students learn legal writing and research skills along with practical lawyering skills. Those who wish to teach in the program must take the Introduction to Law Teaching course.
"They may not know it now, but a number of J.D. candidates will spend time teaching during their careers," said the program's director, Visiting Professor Michael Meltsner.
Teaching Teachers
While some students arrive at HLS knowing that teaching is what they want, others discover it as they sample all that the school has to offer.
"Harvard is a superb training ground for aspiring law professors," said Professor Elizabeth Warren, whose teaching style in the Socratic method has inspired more than a few students to teach. "It is the world's biggest intellectual supermarket. Students can learn about anything that interests them. Because there are so many different specialties and specialists, people can go across disciplines. . . . Someone who has studied at Harvard can take any number of directions–while here and when they leave us. And we're prepared to offer the best. That's our job."
It was this rich learning environment that swayed Rachel Barkow '96 to teach. "When I entered law school, I expected to be a practicing lawyer," said Barkow, whose focus is on administrative and criminal law. "What changed my mind was that I really just loved thinking about legal problems in a more in-depth way than I knew private practice would allow."
Barkow worked on the Harvard Law Review and became a research assistant for Professor Richard Fallon Jr. "He was absolutely fabulous," she said.
After clerking on the Supreme Court for Justice Antonin Scalia '60, Barkow practiced for three years at a small firm in Washington, D.C. She went on the teaching market this year and will teach at New York University School of Law in the fall.
Just watching how HLS professors do their jobs is enough to inspire students to teach, they say.
"I know I was convinced about the merits of teaching by their examples as early as my first year," said Thomas Lee '00, who described his Civil Procedure professor, David Shapiro '57, as "sublimely subtle."
Lee, who is now a Ph.D. candidate in international relations at Harvard, spent this year clerking for Supreme Court Justice David Souter '66. He recently accepted an appointment at Fordham University School of Law, where he will be teaching Civil Procedure, International Law, and Telecommunications Law.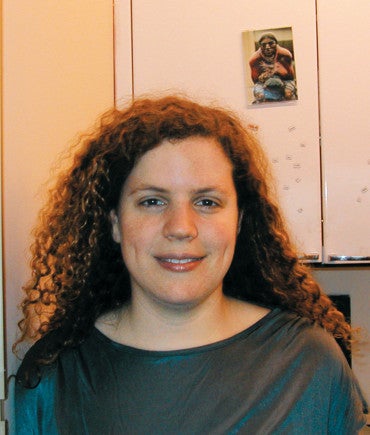 Angie Littwin '02, intent on becoming a lawyer for social justice issues, discovered that some of her professors had an impact on the community through both their academic and advocacy work.
Her primary inspiration came from Professor Lucie White '81, who teaches community-based advocacy and social justice lawyering, and has a research focus on antipoverty law. Littwin was also fascinated with Warren's work on women and economics.
"I saw that these professors had more freedom as academics than they would have had as attorneys to be community activists," said Littwin. "And the research aspect of an academic career was very appealing to me."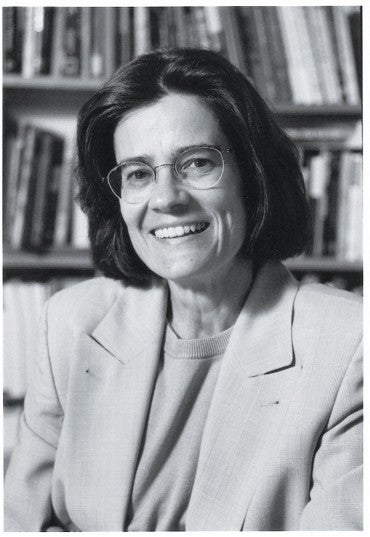 After graduating in June, Littwin will head to Miami to clerk for Judge Rosemary Barkett. She plans to practice for a few years before preparing for the academic market.
"Coming to teaching was an evolution," said Laura Beny '99, who enrolled in Harvard's Ph.D. program in economics when she arrived at HLS. "I was already trained academically, but the idea that I could teach? I figured that out in law school. The law is interdisciplinary. I really liked that, and I liked that you can actually get involved in things at the social level."
In her final year, Beny took a seminar taught by Professors Martha Minow and Todd Rakoff '75 called Thinking about Law Teaching, which helped solidify her decision to teach. She later spent a year as a fellow at Harvard's John M. Olin Center for Law, Economics, and Business while finishing her Ph.D. Beny has pursued a teaching opportunity that will allow her to combine an economics focus with work on human rights and development issues in her native Sudan. She recently accepted an appointment at the University of Michigan Law School and will begin teaching in the fall of 2003.
Professors as Mentors
Each student generally follows a set of basic steps to prepare for the teaching market. At the core of the process is the mentoring role of faculty, who guide students in focusing their research, writing, and publishing, and in interviewing at law schools.
"I advise students to take the conventional route," said Slaughter. "I tell them to get the best grades they possibly can, get on the Law Review, and try to clerk for the Supreme Court. This is still the safest route to teaching, although by no means does it guarantee a job. I also say that if that doesn't work, don't give up. Come back and see me and we'll design a less traditional way."
Warren says that students need to work as closely as possible with as many different professors as they can. "We're here to help," she said.
According to recent HLS graduates who are now teaching, that faculty guidance was crucial to their surviving the challenges of scholarly work.
"The mentoring role was very important, and Harvard had that for me," said John Pottow '97, who spent much of last fall and winter on the teaching market. In March he accepted an appointment at the University of Michigan Law School, where he will teach Bankruptcy and Commercial Law, Civil Procedure, and Contracts.
In his first year at HLS, Pottow took Civil Procedure with Professor Arthur Miller '58 and became so enthralled that he stayed on to work for Miller that summer. "Once you meet faculty members on a more individual level like that, it really starts you in the academic process," he said.
Pottow also praises Professors Elizabeth Warren, Mary Ann Glendon, Daniel Meltzer '75, Richard Fallon Jr., and Andrew Kaufman '54 for their help with recommendations and references, and the opportunities they gave him in research and scholarship.
For Sharon Dolovich '98, connecting with HLS faculty while she was a Liberal Arts Fellow a year before she started the J.D. program made all the difference in the way she approached her professors when she was a law student.
"As a law student, I was lucky to get to know several professors–Martha Minow, Carol Steiker '86, Jerry Frug '63, David Wilkins '80, David Charny '82, Richard Fallon–who were all very generous to me," she said. Dolovich has been teaching Ethics of the Legal Profession, and Prison Law at UCLA School of Law for the last two years. "When I was on the job market, they helped me by mooting my job talk, reading my papers, and giving me fantastic comments. I could never thank them enough."
Nontraditional Paths
While the majority of aspiring law professors do write for the Harvard Law Review and spend some time clerking and practicing, many students come to teaching by more unconventional means.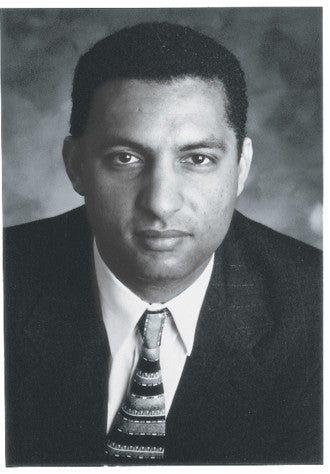 Spencer Overton '93 decided to pursue an academic career after clerking, practicing for four years, and giving local politics a try.
"I really enjoy wrestling with tough legal issues and writing about them," said Overton. "Once I realized that politics was not compatible with my personality–because there was no writing and too little intellectual honesty–I looked into teaching." He says he contacted one of his former professors, Frank Michelman '60, who encouraged him to apply for a fellowship at HLS.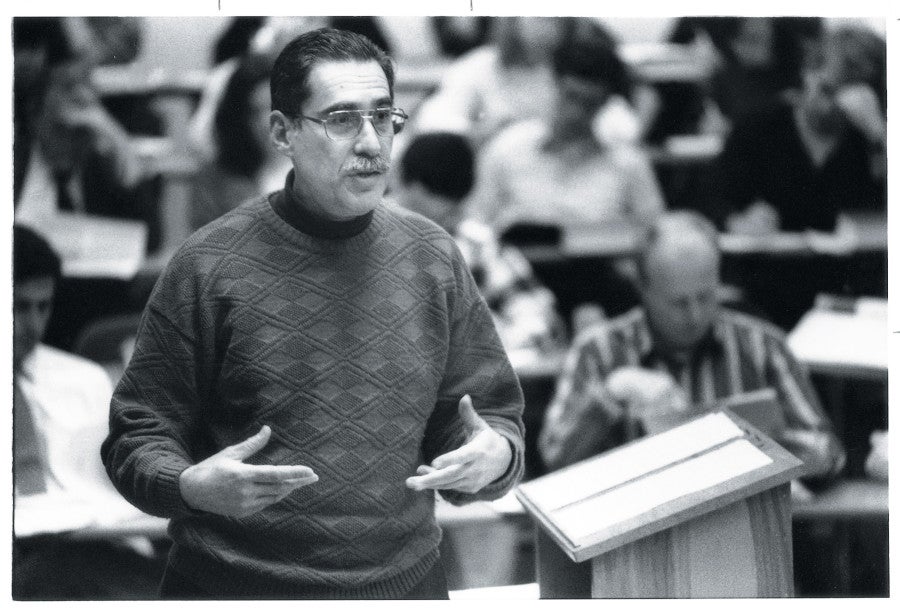 Overton says he spent the fellowship year learning how to be a scholar and working closely with Michelman and other faculty members. "It was a very valuable experience," said Overton, who has been teaching Property, Voting Rights, and Legislation at University of California- Davis School of Law since the fall of 2000.
The invitation to be a partner in his law firm prompted S.J.D. candidate Doug Harris to pursue a teaching career. "It was a watershed moment," said Harris, a native of Toronto, who had practiced corporate law at a Toronto firm for seven years. "I had always thought I'd teach, so I took stock and realized it was now or never."
Coming to Harvard, says Harris, was an "acid test" that helped him realize the academic environment is where he belongs. He has worked closely with Professor John Coates, who shares his interest in corporate law. "I took his Corporations course not only to learn about U.S. corporate law, but also to learn how to teach it," said Harris. "I was fortunate because he's a wonderful teacher. He brings to bear what I hope to bring to my class: a combination of academic rigor and real-world experience."
Harris has accepted an appointment at the University of Toronto Law School, where he earned his J.D. He will begin teaching his first course, Advising a New Economy Business, this fall.
Now that he's been teaching for a while, Doug Kysar says he can see why his HLS professors were such enthusiastic mentors and role models.
"To watch first-year students, in the space of a semester, become 75 percent lawyer is truly extraordinary," said Kysar. "The whole way in which they reason and argue is altered dramatically. To have a role in bringing about that transformation, to me, is an awesome gift and responsibility."