Every summer since 2001, under the auspices of the Chayes International Public Service Fellowship, HLS students have worked with international organizations, governments, and NGOs around the world, addressing issues of an international scope or relevant to countries in transition. The program is dedicated to the memory of HLS Professor Abram Chayes '49.
In 2022, with COVID-19 travel restrictions eased, 13 Chayes Fellows undertook placements in ten countries, traveling to Europe, Africa, the Middle East and Latin America. Their work encompassed the trafficking of endangered species, digital rights, the law of treaty making, and gender-based violence against women and children, among other matters. These profiles describe the experiences of three of the 2022 Chayes Fellows.
Worthy Cho '24
Organisation for Economic Co-operation and Development, France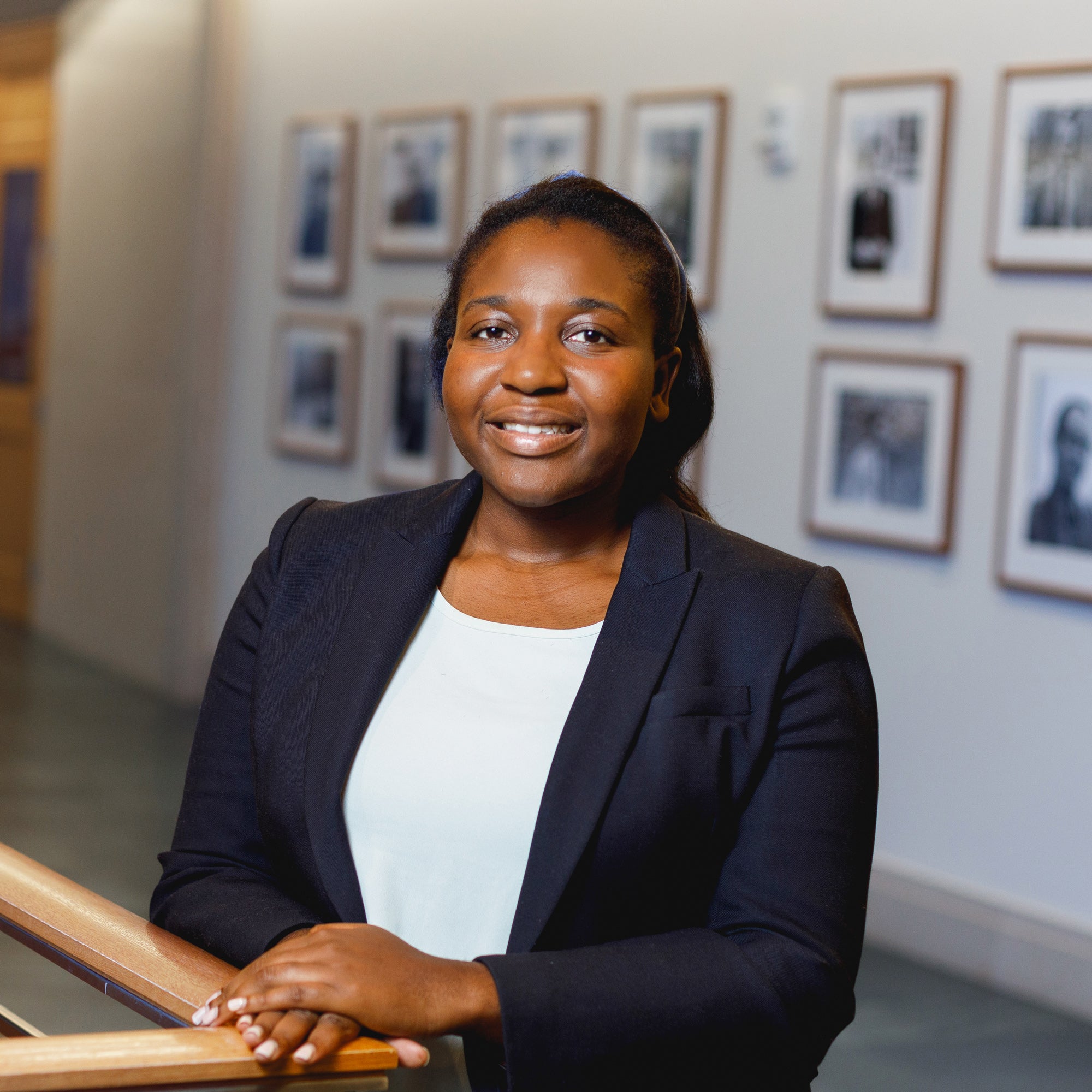 Worthy Cho spent the summer at the Organisation for Economic Co-operation and Development (OECD), an international entity that collaborates with countries around the world to develop standards and policy recommendations that can improve economic outcomes. The OECD appealed to her because the organization is known for using data to guide policymakers.
Before law school, Cho studied economics at Carleton College, then worked as a data analyst at the Consumer Financial Protection Bureau, at a consulting firm, and at Meta. "I've always really liked the idea of leveraging data to tell compelling stories. My economics degree gave me some useful tools to enable me to do that, and then working as a data analyst allowed me to think about how to use those tools in a real-world context," she observes. At the bureau, for example, she worked with litigators to find ways to use data to build enforcement cases against nefarious actors in consumer finance markets. Working with many lawyers there — litigators, regulatory attorneys, and policymakers —showed her "all the different ways you can be impactful as an attorney in solving difficult problems, and that motivated me even more to want to go law school."
Given her background, she was invited to work with the OECD's Going Digital Unit, which conducts research and provides tools to assist policymakers in understanding the ongoing digital transformation and developing appropriate policies.
"My work focused on misinformation, disinformation, and other forms of false information circulated online," Cho explains. Earlier this year, the OECD outlined a process for addressing this issue, including developing ways to measure and categorize the problem. Cho's contributions included drafting a policy memo that outlined the importance of this measurement agenda, the difficulties of measuring untruths, and potential approaches to doing so. She also helped the team compile a collection of false claims, and examined the different forms of legal, policy, and regulatory interventions that countries have used to address this issue. "I'm originally from Cameroon, and I learned that the country has some civil or criminal penalties for circulating untruths online, but their laws might potentially be used to prevent people from speaking up about some of the atrocities occurring there," she observes, noting that this example helped her think about the pros and cons of different approaches.
Her experience at Meta, where she focused on misinformation relating to COVID-19 and vaccines, was "incredibly relevant," and some of her 1L coursework created a framework for thinking about these concerns. For example, her OECD team wanted to share examples of misinformation that had circulated online, and Cho conducted due diligence by researching the extent to which social media posts are protected by copyright. "Some of the basic principles I learned in my property class helped me read and understand French copyright law, and when we discussed whether protections should extend to misinformation posted online, I could think back to some of the discussions we had in class about the purpose of copyright," she notes.
For Cho, her time at the OECD was valuable because it encouraged her to consider problems from a more global perspective and to conduct research using a broader, less U.S.-centric range of sources. Consulting with an HLS librarian ensured that she was aware of the reference tools that she could use in her work. And during her time in Paris, she also attended workshops and other gatherings where she connected with lawyers engaged in intellectual property, international arbitration, international criminal law, and other fields. All in all, she says, her summer experiences confirmed her interest in taking courses in comparative law at HLS and in building a legal career outside of the United States.
Mohini Tangri '24
Project on Organization, Development, Education and Research (PODER), Mexico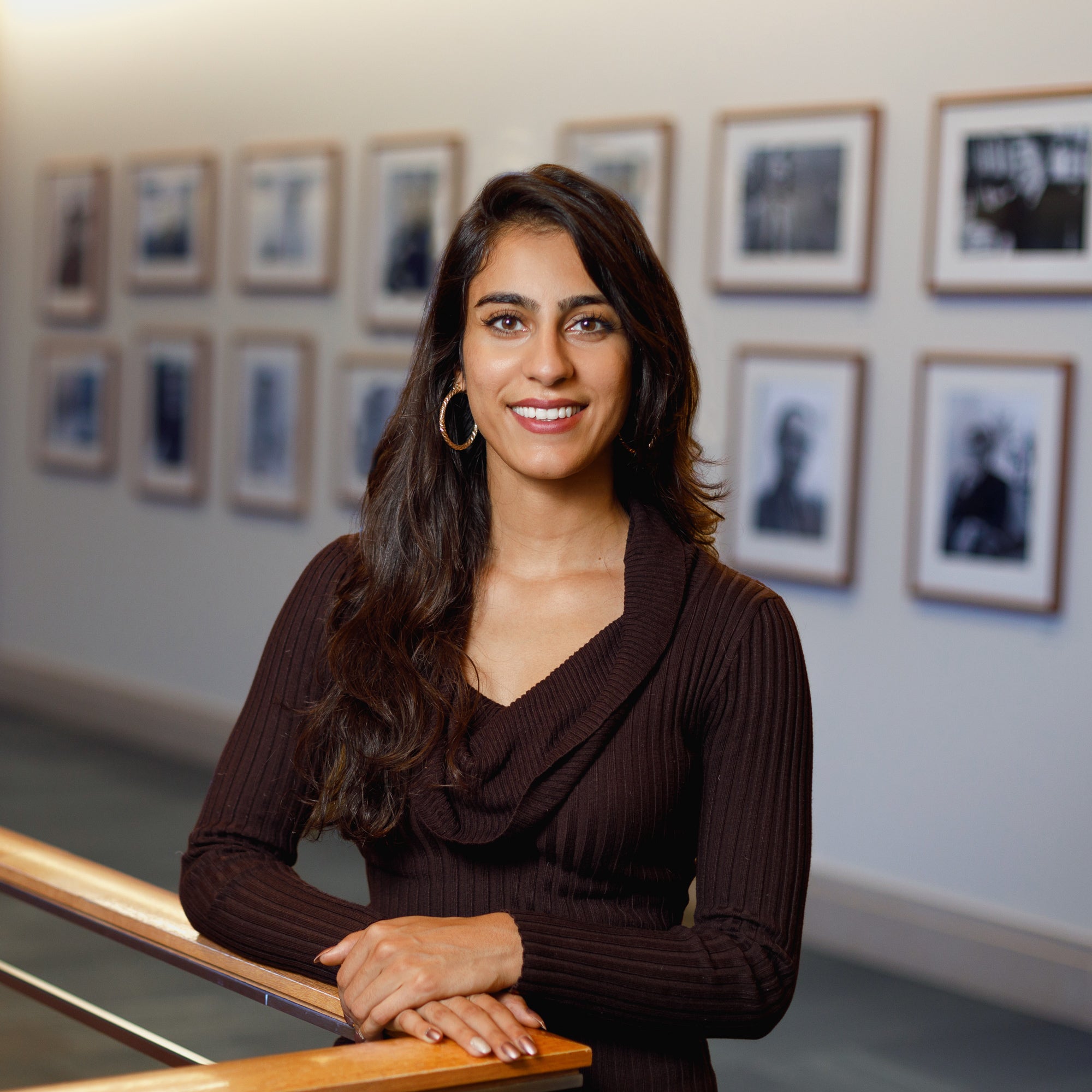 Mohini Tangri's interest in human rights extends back to her undergraduate studies at Washington and Lee University, where she founded a chapter of Amnesty International and engaged in activism on child labor, migration and domestic violence. She also undertook summer internships with the refugee law clinic at a German university and with the United Nations High Commissioner for Refugees, and conducted research on compliance with the International Convention on Civil and Political Rights during her junior year abroad at the University of Oxford.
As she continued to address migration and its impact, and other human rights issues, Tangri decided to enroll in law school so that she could work on these challenges. "I now hope to hold corporations accountable for unsustainable practices that affect marginalized communities, especially those that push them out of their homes," she explains.
This focus — and a goal of building her Spanish language skills — led her, this summer, to a placement with the Project on Organization, Development, Education and Research (PODER), an NGO based in Mexico City that focuses on communities that have been affected by the operations of companies engaged in such industries as mining and drilling, transportation, and heavy manufacturing.
Tangri began her work by immersing herself in Mexican and international law, with a focus on the intersection between international law and the Mexican constitution. Her reading — in Spanish — included sections of the constitution relevant to transparency and human rights, as well as comments by the UN Committee on Economic, Social and Cultural Rights. It was interesting to learn "how much more extensive the Mexican constitution is than ours, and how many more rights are protected in it, as well as the fact that international instruments can be used in constitutional arguments because the constitution expressly includes them," she observes. Tangri's work at PODER exposed her to a legal system very different from the U.S. framework she studied as a 1L, although she found that concepts she explored in her courses on constitutional law and civil procedure provided helpful context.
One of her projects involved drafting requests for information from Mexico's Federal Attorney for Environmental Protection (PROFEPA), through the government's Platform on Transparency, on the systems and policies that mining and other companies have in place for toxic waste disposal. Anticipating possible objections to releasing this information, she researched and proactively drafted an administrative appeal arguing that classifying some of the information as confidential would violate the Mexican constitution, several international treaties, and Mexico's general and federal law.
In her 2L year, she is taking a course on international trade, and is using her Spanish language skills to help clients through the law school's Tenant Advocacy Project. Tangri also hopes to undertake a human rights-related project in India during Winter Term. She will spend next summer at a law firm, where she will explore her interest in working with start-ups in Latin America. "From my perspective, if you're advising start-ups, and you can educate them about human rights and develop an ESG [environmental, social and governance] framework early on, they have the potential to avoid so many problems when the company is bigger," she observes.
Daniel Walker '24
Rwanda Space Agency and Rwanda Development Board, Rwanda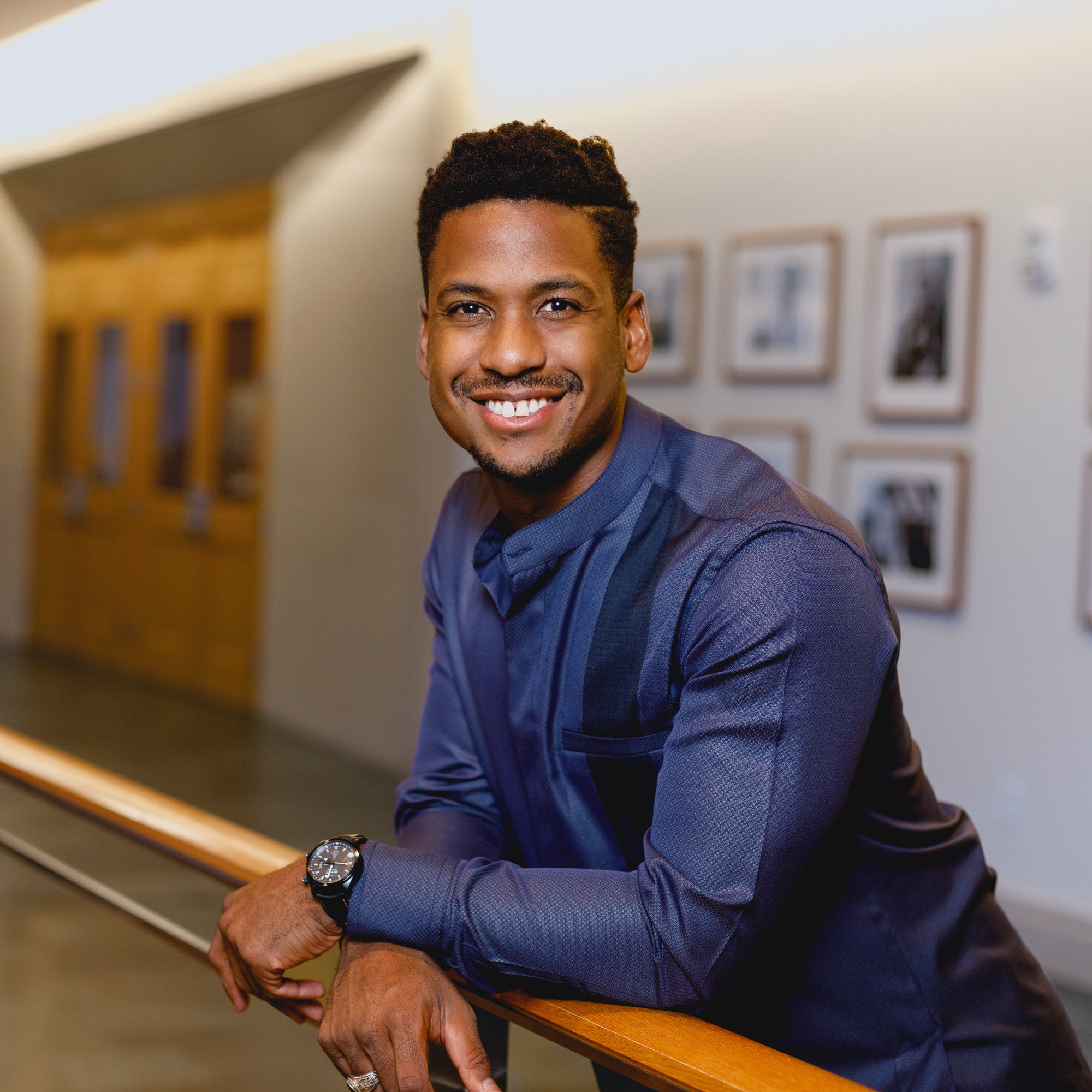 Before enrolling at HLS, Daniel Walker studied political science at the United States Air Force Academy, then served for 12 years as an officer in the Air Force, working first on diversity recruiting and then as a fighter pilot. In describing his decision to go to law school, he looks back to growing up in Texas. "Seeing the dynamics of wealth and income inequality in that state, particularly as an African-American, made me want to address the problem in a concrete way," he explains.
He came to law school with a strong interest in international law; at the same time, he wanted to learn more about Africa, and how he might contribute, as a lawyer, to economic development there. A conversation with Joseph Abakunda, a friend from the Air Force Academy who now serves as Chief Strategy Officer of the newly formed Rwanda Space Agency, led to Walker's summer placement there.
Rwanda, Walker explains, entered the global space economy by focusing on the development and downstream applications of remote sensing technologies — satellite-driven systems that measure and provide essential data on things like groundwater levels. The country also wants to attract foreign investment for future projects and to convince space companies and investment funds to domicile their headquarters in Kigali. "The goal is to build a knowledge economy that allows Rwanda to benefit from financial and employment opportunities, while increasing its regional, continental, and global economic relevance," he adds.
His first project was to assist in creating an initial draft of Rwanda's space policy. In part, the policy needed to address how Rwanda will regulate parties who want to conduct space-related activities there, including provisions for licensing, liability rules, authorities, and so on. Walker researched the Outer Space Treaties and guiding principles developed by the United Nations Office for Outer Space Affairs, and its model provisions for national space policy, as well as the space policies of other nations, and reviewed sections on registration and liability to align them with Rwandan law.
Walker also had opportunities to work with other agencies, including the Rwanda Development Board and the Kigali International Finance Center. He conducted research on domiciliary concerns for foreign investment and reviewed power purchase agreements, concessions, and other contractual matters. "These assignments helped me understand how Rwanda — a landlocked country with relatively little liquidity — can broker deals and incentivize investment into the country," he notes. In doing this work, Walker's exposure to contract law and drafting — through his 1L contracts course with Professor Ruth Okediji and an internship with Kirkland and Ellis in his pre-1L summer — was enormously helpful, as were insights he gained in class about related questions of intellectual property.
Walker adds that he learned far more than he expected this summer, including a new view on the legal work that accelerating Rwanda's space program will require. "I went in thinking transaction lawyering might provide more value to emerging countries like Rwanda. But I left understanding that regulatory and tax advising, as well as litigation protection for contingencies, are equally, if not more, important."
Back on campus, Walker has enrolled in Space Law and Policy, with Lecturer on Law Gabriel Swiney, and is interested in studying abroad in Australia to better understand trade and technology agreements between space-faring allies. With Bridgit Mendler '24 and Abakunda, he also co-authored a paper that examines the regulatory considerations that Rwanda and other emerging economies must navigate in order to benefit from the growing space economy. They will present the paper in October at Ascend 2022, an international conference for companies, government leaders, educators, and students involved or interested in the space industry.