The revival of a student-funded fellowship that has yielded rich returns
As an HLS student in the early 1980s, James O'Neal dreamed of combining his passions for law and education to help at-risk kids in New York City. But times were grim for lawyers interested in public interest work. The Legal Services Corporation, the primary provider of legal aid to low-income people in the United States, was in dire straits after losing much of its federal funding, and there were few other opportunities—and little support—for public service jobs. For O'Neal and others like him, the prospects were dim.
That's when a tightknit group of public interest-minded students in the Class of '82 took matters into their own hands.
The group agreed to pledge 1 percent of the money they would earn in their first year of practice to fund a classmate to do public interest work for a year. They urged the rest of the class to join them, and soon raised about $15,000, enough to fund one full and one partial fellowship. They chose to fund O'Neal to develop a law-based education program for teens in Harlem, the Bronx and Brooklyn, a decision that proved key to O'Neal's public interest career, now in its third decade.
"It was a big moment in my life and really launched what I'm currently doing 30 years later," says O'Neal, who in 1983 started a program called Legal Outreach, which has assisted thousands of New York City-area youth through a law-based curriculum in summer, and after-school and weekend programs that promote educational success. About 70 percent of students who begin the program as high school freshmen complete it four years later, and all graduate from high school, with 99.3 percent going on to college. O'Neal credits his HLS classmates for making it happen.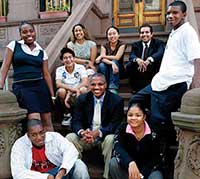 That same year, the group provided a partial fellowship to Jessica Lefevre '82 to work with the International Indian Treaty Council representing indigenous interests before the U.N. Human Rights Committee, where she won a landmark decision against Canada on behalf of the Lubicon Lake Band of Cree Indians. Today Lefevre represents the Alaska Eskimo Whaling Commission, a coalition of 11 subsistence whaling villages in northern Alaska, working to protect their traditional hunting areas from oil and gas development. "The fellowship allowed me to take the first step on this career path," Lefevre says. Without it, "it's unlikely any of the work I have done would have occurred."
The long-term success of the first recipients' careers is a gratifying result for the original group that devised the program, which includes Class of '82 members Deval Patrick, governor of Massachusetts; Eric Schneiderman, attorney general of New York; Sharon Jones, president of O-H Community Partners in Chicago and outgoing head of the HLS Association; and HLS Professor Howell Jackson.
"Our hope wasn't that they have these wonderful experiences for a year or two but to create a lifelong public interest lawyer," recalls Joan Ruttenberg '82, director of the Heyman Fellowship Program at HLS, who, along with her husband, David Abromowitz '82, a partner at Goulston & Storrs in Boston, was in the core group.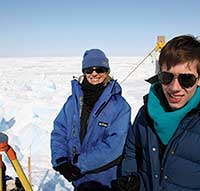 The fellowship program continued for several years, organized by each 3L class, and launched the public interest careers of such alumni as HLS Professor William Rubenstein '86. "When I graduated from HLS in 1986, I wanted to work on HIV-related legal issues because my friends were dying and I assumed I would, too," Rubenstein remembers. He pleaded with the American Civil Liberties Union and other groups to hire him, but they had no money. "My own classmates came to the rescue," he says. "I called the ACLU back and told them I could pay my own way, and I soon joined their national legal staff and helped launch their AIDS Project. Without my classmates' funding support, I would not have been able to undertake this public interest work at that critical moment."
The program faded in the early '90s. But today, with the prompting of Alexa Shabecoff, assistant dean for public service, it has been reborn through the efforts of Shelley Rosenberg '13 and Samantha Goldstein '13, under the name One Day's Work. Students in the Class of '13 are pledging to donate one day's worth of their pay during their 2L summers to fund a student to work in the public sector after graduation. As of early May, they had raised $29,000. But, with more than 80 percent of the class expected to work in firms this summer, they could raise as much as $300,000—enough to assist 10 graduates to do public interest work.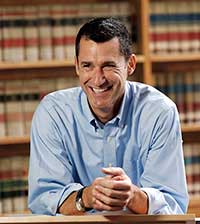 "You can donate to a million organizations, but there's something special about helping to literally launch a career of a fellow classmate," says Rosenberg. The program is purely voluntary, Goldstein emphasizes, and fellowships—expected to cost about $35,000 each—will be awarded to students who are chosen by the HLS committee that selects recipients of other fellowships.
The new iteration of the HLS student-funded fellowship program has strong support from many in the administration and faculty, including Dean Martha Minow, Rubenstein, and Carol Steiker '86, who, as Rubenstein's classmate, was among those who donated to his fellowship.
Although there is so much more institutional and financial support from HLS for public interest work now, the fellowship is still very much needed today, says Shabecoff. The recession has hit the public sector hard at a time when low-income people need help more than ever, she notes. As a result, many highly qualified students passionate about public interest aren't able to land jobs.
O'Neal agrees: "If every class at Harvard would do it, we would see some really innovative programs come to life that would make a tremendous difference in society."