In the early morning hours of Jan. 6, 2021, rumors began to leak that President-elect Joe Biden had selected Merrick Garland '77, a judge on the U.S. Court of Appeals for the District of Columbia Circuit, to serve as his attorney general. The highly anticipated pick should have dominated the day's news, but it was almost immediately overshadowed by a violent riot at the U.S. Capitol.
Later, at his confirmation hearing, Garland drew on his family's history to explain why he felt motivated to serve as attorney general and why the Jan. 6 attack had so profoundly affected him. "I come from a family where my grandparents fled anti-Semitism and persecution," he said. "The country took us in and protected us, and I feel an obligation to the country to pay back, and this is the highest, best use of my own set of skills."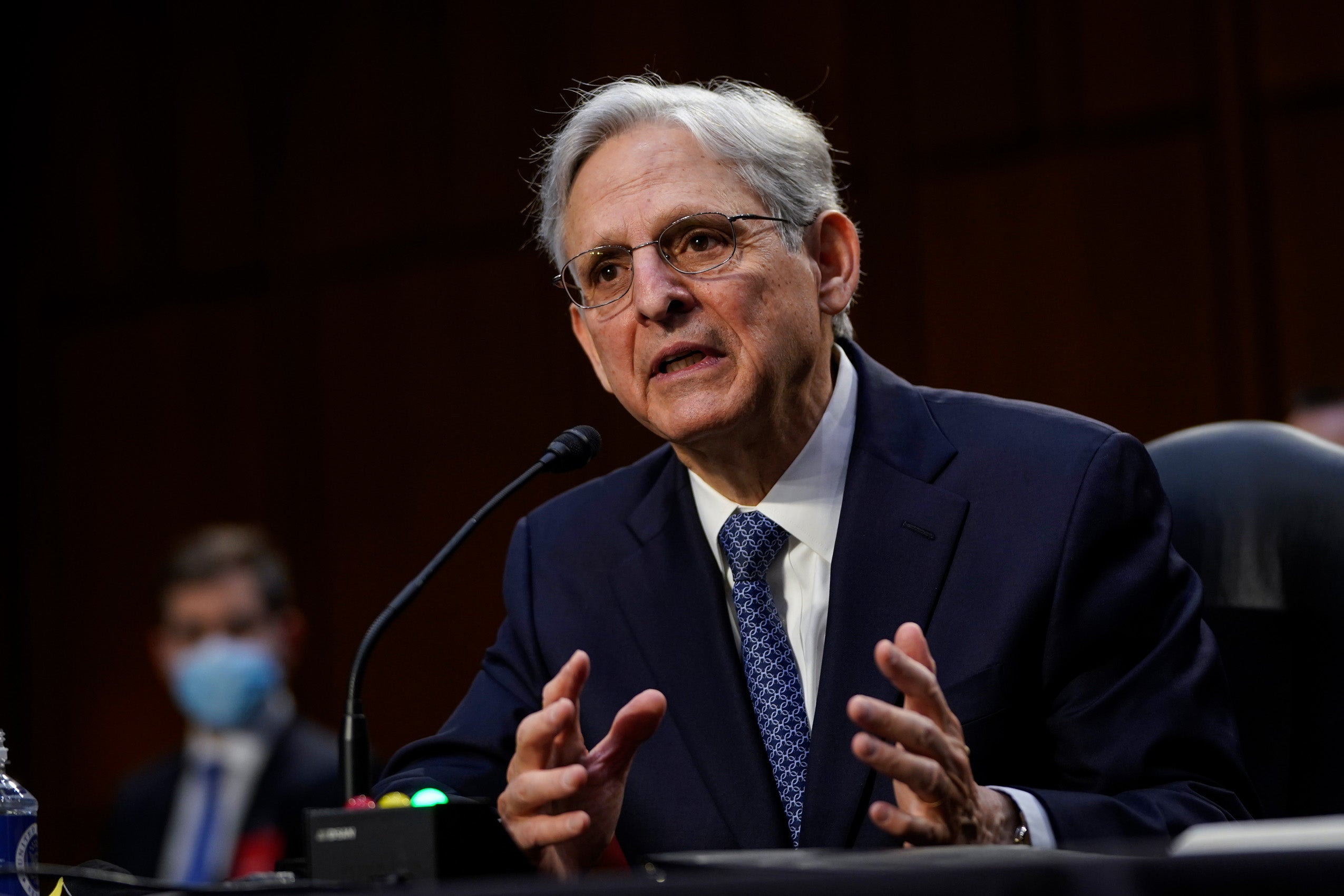 Garland, who was confirmed as attorney general on March 10 by a 70-30 Senate vote, made the unusual choice to leave a lifetime appointment on the nation's second most influential court to instead lead a federal agency with roughly 115,000 employees. Unusual, but not surprising, say those who know him well. The role is a capstone, a coming full circle for a man whose values and deep commitment to public service have remained rooted in the Department of Justice even after decades on the federal bench. "For those of us who spent our first jobs at DOJ, you leave a piece of yourself there, professionally but also personally," said Harvard Law Professor Richard Lazarus '79, who has known Garland since his early career days in Washington, D.C. "Returning to DOJ as attorney general — it must fill his heart with pride to walk through those doors, to feel all the responsibility but also all the history of that building and that place."
Garland's path took him from the suburbs of Chicago, where he was his high school's valedictorian and head of student council, through Harvard's college and law school, where he was a star student and editor on the Law Review. From there, he clerked for the 2nd Circuit's Judge Henry J. Friendly '27 and Supreme Court Justice William J. Brennan Jr. '31, and alternated between service in the federal government and membership in the D.C. law firm of Arnold & Porter.
Yale Law School Professor Kate Stith '77, who served with Garland on the Law Review and later clerked alongside him on the Supreme Court, said he had appeared to her to blend seamlessly into a world of legal insiders. Garland had been "so attuned and so smart and so aware of the complications of law and judging when we were in law school, that I just assumed he came from a family with a bunch of lawyers," Stith said. "Oh, how wrong I was!" In fact, his father had run a small advertising business out of the family home, and his mother was a community volunteer and school board president. Garland worked a summer job as a shoe store stock clerk to help pay for college, and in law school he lived with and advised undergraduates in Matthews Hall to cover room and board.
Greg Rosenbaum '77 met Garland in 1969 when both attended the summer National High School Institute in Speech at Northwestern University, an elite program that attracted the top high school debaters in the country. In rooms of competitive noisemakers, Garland stood out to Rosenbaum even then for his ability to sit back, think carefully about an issue, and then "ask the question, the one that just takes the air out of the room," Rosenbaum said. "To this day, watching him testify at his confirmation hearing, as soon as I hear his voice, I just think back to … the way that he pierced the heart of the matter."
In both college and law school, Garland's reputation for quiet brilliance preceded him. "When Merrick talked, people listened," said Rob Olian '77, his college roommate. Even so, it took Olian until law school, when he shared a class with Garland for the first time, to realize what exceptional talent his friend had. One day in class, Garland and the professor began discussing a topic that utterly eluded Olian. Trying to determine if he was simply being dense, Olian asked several classmates afterward if any had understood the conversation. None had. He wasn't the type of person who was "just so smart you couldn't talk to them about normal things," said Olian. To Olian, he came across as "a very normal, down-to-earth" guy, but beneath the unassuming exterior, Garland "was brilliant."
After completing his clerkships, Garland joined the DOJ as a special assistant to U.S. Attorney General Benjamin Civiletti before leaving for Arnold & Porter. He made partner in four years. As he considered becoming an assistant U.S. attorney, Garland called Stith for advice. She pointed out to him that as an AUSA in D.C., he would begin his career by prosecuting low-level local crimes rather than major federal ones. "I'll never forget that phone call," she recalled. "I said, 'You'll leave a partnership at a fancy law firm to become an AUSA at the lowest rank?' And he said, 'Yeah, I think it'll be really interesting.' That was impressive."
Garland returned to private practice for just one year in 1992, before being tapped by Jamie Gorelick '75 to be part of a team that prepared former Attorney General Janet Reno '63 for her confirmation process, and later to serve as Gorelick's principal associate deputy attorney general, his last position before his nomination to the D.C. Circuit. Gorelick, who has known Garland since college, supervised him at the Justice Department during his career-defining prosecution of Oklahoma City bomber Timothy McVeigh.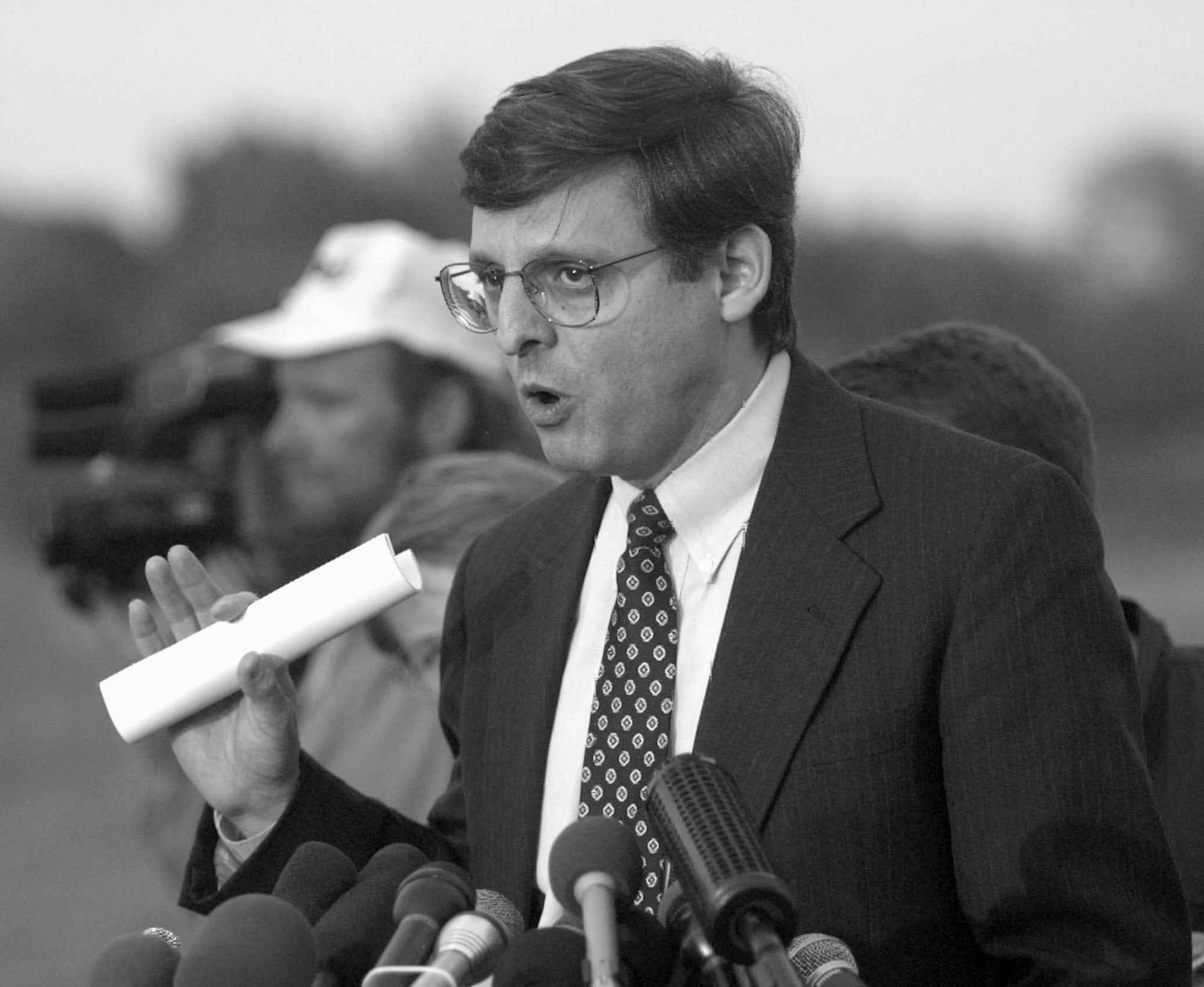 Gorelick recalls being with Garland in 1995, shortly after learning that a bomb had exploded at the Alfred P. Murrah Federal Building in Oklahoma City, killing 168 people, including 19 children who had been in the building's day care center. Garland and Gorelick both had young children at the time, and each was horror-struck by the images they saw on television. Garland immediately volunteered to head what was sure to be an intensive, months-long investigation. He turned to her and said, simply, "I have to go."
Garland's responsibilities in the deputy attorney general's office did not include directly supervising individual cases on the ground. But within days of the attack, he moved to Oklahoma to oversee the operation. "He was very motivated by what he saw and heard and asked to be sent," Gorelick recalled. "For me, that was very difficult because he was my right arm, but it was the right decision."
Garland was adamant that the DOJ consistently and transparently prosecute the case by the book at every step. Decades later, he remains visibly affected by memories of the prosecution. While speaking publicly about his role at the White House Rose Garden in 2016, his voice cracked as he recalled, "We promised that we would find the perpetrators, that we would bring them to justice, and that we would do it in a way that honored the Constitution."
Before leaving for the federal bench in 1997, Garland supervised one more headline-dominating case — that of Theodore Kaczynski, better known as the Unabomber, who planted more than a dozen bombs that killed three people and injured 29 over the course of 17 years.
On the D.C. Circuit, Garland was known for his wise and principled decision-making and his commitment to rule of law. Jenner & Block partner Ishan Bhabha '09, who clerked for him, recalls that even when other judges on the court disagreed with Garland on hard-fought, controversial issues, they would nevertheless seek his counsel to try to understand how he approached a particular issue. "The D.C. Circuit's loss is the Justice Department's gain, but it's a real loss," Bhabha said.
Bhabha was particularly impressed by Garland's unwavering work ethic, noting that his law clerks always knew they had a long night ahead of them when Garland reached for a 5 p.m. bowl of Cheerios. "He really dealt with every single case with the [same] level of intensity and care and focus," Bhabha said. "He would spend hours and hours and days agonizing over word choices and case analysis and outcome, even for cases where there was no dispute about how it would eventually resolve."
Since 1998, Garland has volunteered twice a month as a tutor for elementary school students. During the pandemic, he has doubled his commitment, meeting weekly with sixth graders via video. Though his tutoring became well-known when he was nominated for the Supreme Court, Garland never otherwise discussed it. Lazarus said he was blown away when he learned about it through news articles, noting that the tutoring "told me a lot about his fundamental decency and character."
Given Garland's reputation, his name had been repeatedly mentioned in past years as a possible Supreme Court nominee. When in March 2016 Barack Obama '91 selected this jurist who was highly respected on both sides of the aisle to fill the Supreme Court seat vacated by the death of Justice Antonin Scalia '60, the biggest surprise appeared to be only his age, which at 63 bucked the recent trend of appointing young justices whose influence on the Court can be expected to last for decades. Garland himself may have thought that "his chances for getting nominated were behind him," said his friend Olian. Garland became a household name, however, when the Republican-led Senate refused even to hold a hearing on his nomination in an election year, scuttling his Supreme Court aspirations.
Rosenbaum, who had been overjoyed to see his old friend nominated for the position, was "just devastated" by the long, drawn-out political process that ultimately ended in January 2017 when Garland's nomination expired after 293 days without congressional action. Speaking at a May 2016 high school graduation at Skokie's Niles West High School, his alma mater, Garland appeared humbly resigned to how his nomination might end. "When you are facing the unanticipated twists and turns that life shall surely take, when the bad things happen, it should be of tremendous solace to get outside yourself and focus on someone else," he told the young graduates.
Garland returned to the front pages in January, when President Biden nominated him for attorney general and after the events of Jan. 6 transformed overnight what the country expected from a role often referred to as the nation's "top cop."
Garland's supporters can think of no one better to inherit a Justice Department left shaken both by recent national events and by what many viewed as a dismantling of norms in recent years. Given the urgency of reviving the department's morale, Lazarus said, Garland is "central cast-ing for what an attorney general should be after what we've been subject to. He just exudes professionalism and integrity." Bhabha agreed: "He's just somebody who can restore so much through his extraordinary and overriding adherence to basic principles of fairness."
The task Garland now faces invites comparisons to former Attorney General Edward Levi, who was appointed by President Gerald Ford to re-store public confidence in the DOJ after the Watergate scandal. Garland implicitly accepted the mantle in his first speech to his staff on March 11, when he referenced the former attorney general and assured career prosecutors that they would no longer face pressure to enforce "one rule for friends and another for foes, one rule for the powerful and another for the powerless, [or] one rule for the rich and another for the poor."
Garland now has his work cut out for him, as he tackles politically tricky and legally challenging investigations, including how to address the underlying criminal allegations that led to both impeachments of President Trump; a tax probe of the current president's son, Hunter Biden; and the Jan. 6 attack on the Capitol, which is sure to be one of the most complex and scrutinized federal prosecutions in DOJ history. Garland has stated publicly that he expects total independence in each of these investigations. As he said at his confirmation hearing: "The president made abundantly clear in every public statement before and after my nomination that decisions about investigations and prosecutions will be left to the Justice Department. That was the reason that I was willing to take on this job."
Garland will face at least one more major challenge: building public trust in the criminal justice system after the death of George Floyd, which sparked nationwide protests and a national reckoning over the roles of police and prosecutors. Indeed, the day after the conviction of Officer Derek Chauvin for the murder of George Floyd, Garland announced that the Justice Department will investigate whether the Minneapolis Po-lice Department engages in a pattern or practice of unconstitutional or unlawful policing.
If anyone can rise to these crucial challenges, Gorelick believes, it is Garland. He has viewed the department from every angle, she said, and has always recognized that "the awesome power to prosecute must be undertaken with great care and indeed empathy, that the dedication of the department to civil rights is absolutely critical, and that the role the department can play in society is unlike that of any other element of the government."