Nnamdi Jogwe '23 is a J.D. student at Harvard Law School who is simultaneously earning his Ph.D. in sociology at New York University. Now in his final year, he is busy writing his thesis, which explores several different topics, including how inclusionary housing policies may violate the Fair Housing Act by accelerating gentrification. And while Jogwe has an advisor for his doctoral program, he says he has been wondering if the novel legal arguments he's making in his thesis pass muster.
"I had this idea, and I've been writing about it in this paper, but I've always had a nagging wonder, like 'Is it actually viable?'" he says.
When Jogwe heard about Notes and Comment, an annual event held at the Harvard Law School Library, he leapt at the chance to connect with an expert working in one of his areas of interest. "I actually traveled from New York to Boston specifically for the event," he says.
One of the many benefits of a Harvard Law School education is access to some of the world's foremost legal experts. But although faculty members are often eager to connect with interested students, the students themselves aren't always sure how to approach professors for advice on their projects.
Jonathan Zittrain '95, George Bemis Professor of International Law, has seen the problem firsthand. "We've found that many students can be shy about asking faculty questions even at advertised traditional office hours — and yet, of course, they have terrific ideas to share and develop," he says.
That is why he, along with Jocelyn Kennedy, executive director of the Harvard Law School Library, launched Notes and Comment, which pairs students either actively working on — or hoping to begin — writing projects with relevant faculty members. "Notes and Comment is a way to lower the activation energy for those kinds of conversations, and to establish ad hoc groups who may share topics or methodologies in common," adds Zittrain.
This year's event, held on November 3, attracted dozens of students eager for advice on their writing projects.
Jogwe was paired with Molly Brady, Louis D. Brandeis Professor of Law and an expert in property law. "Professor Brady assured me that she found the argument to be novel. She has deep knowledge on covenants and zoning, and that gave me confidence that what I am doing has merit," says Jogwe.
He says he has continued the conversation by email, and he has plans to drop by Brady's office hours in the future. "She definitely seemed very supportive of my work."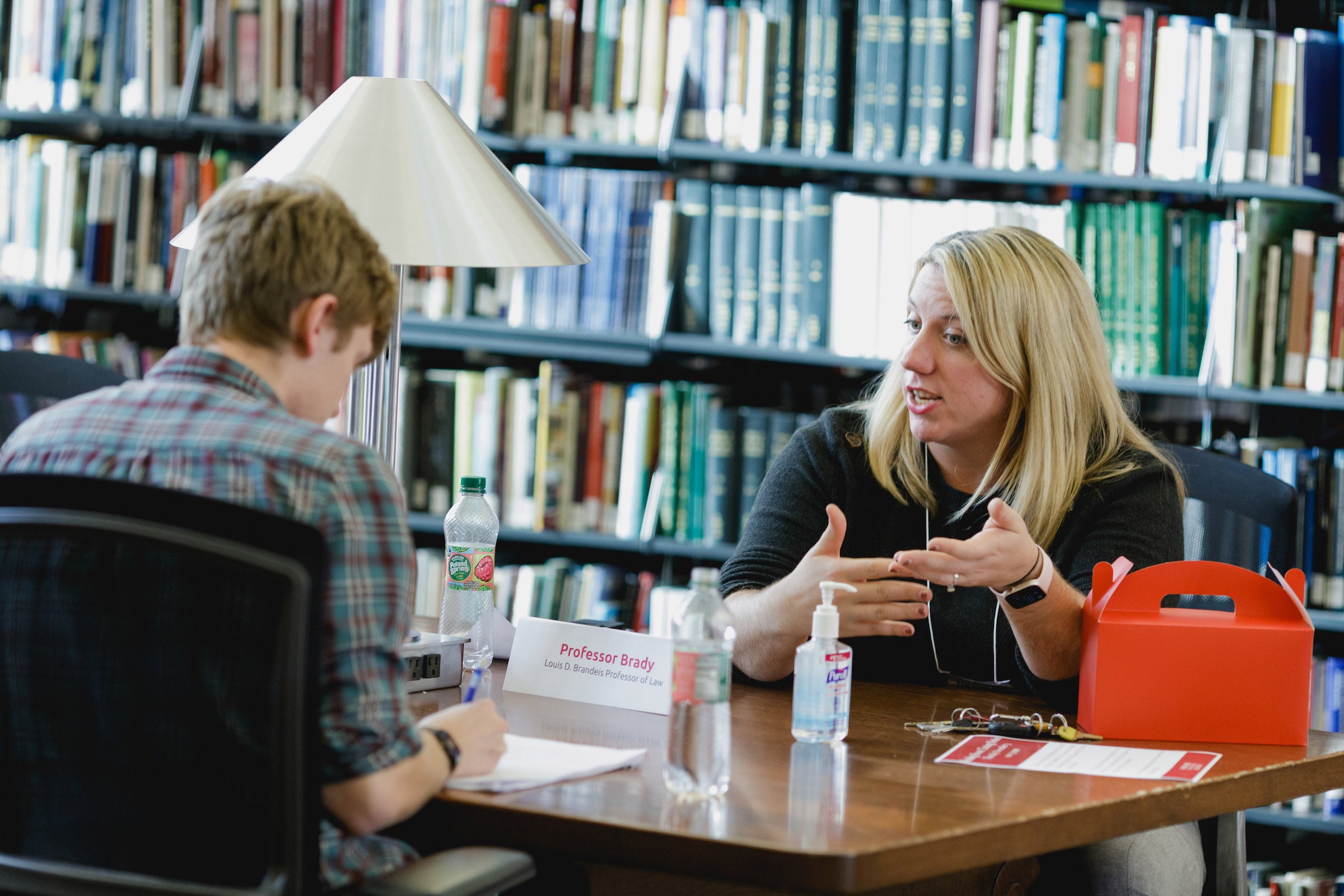 Like Jogwe, Jack Bartholet '23 sought advice about an ongoing project — a book he has been writing over the past year. "This event seemed like a great opportunity to connect with scholars and faculty members to get their perspectives on some tricky issues that I'm trying to navigate in my book," he says.
Because Bartholet's manuscript on the Ninth Amendment draws in part from doctrines in state constitutions and property law, he was also paired with Brady. "She helped me work through how natural law theories have been interpreted in the past, giving me some analogous examples in the field," he says. "It was particularly helpful that she pointed me to emerging scholarship on this topic and from different areas of law."
Bartholet says he appreciated the support and feels comfortable reaching out to Brady again as he continues writing. "Not only did the event help me find my path, it also confirmed some of my choices and made me rethink others."
Not every student attended the event with a fully-fledged project in the works. Some, such as Arabi Hassan '23, hoped to learn more about how to develop and publish law review and journal articles about issues that interest them. "I had a specific topic in mind — the intersection of higher education and immigration," says Hassan. "Specifically, whether states have an obligation to provide employment opportunities to undocumented immigrants who graduate and are then unable to enter the job market."
At the event, Hassan met with Sabrineh Ardalan '02, clinical professor and director of the Harvard Immigration and Refugee Clinic, who helped her think through her ideas. Hassan is happy with how things turned out. "Professor Ardalan offered to be my supervisor on my piece, and although I didn't go into the event with those expectations in mind, I was happy to say yes. She will be advising me over the winter term." She adds that she will also be collaborating with the UCLA Center for Immigration Law and Policy on the paper.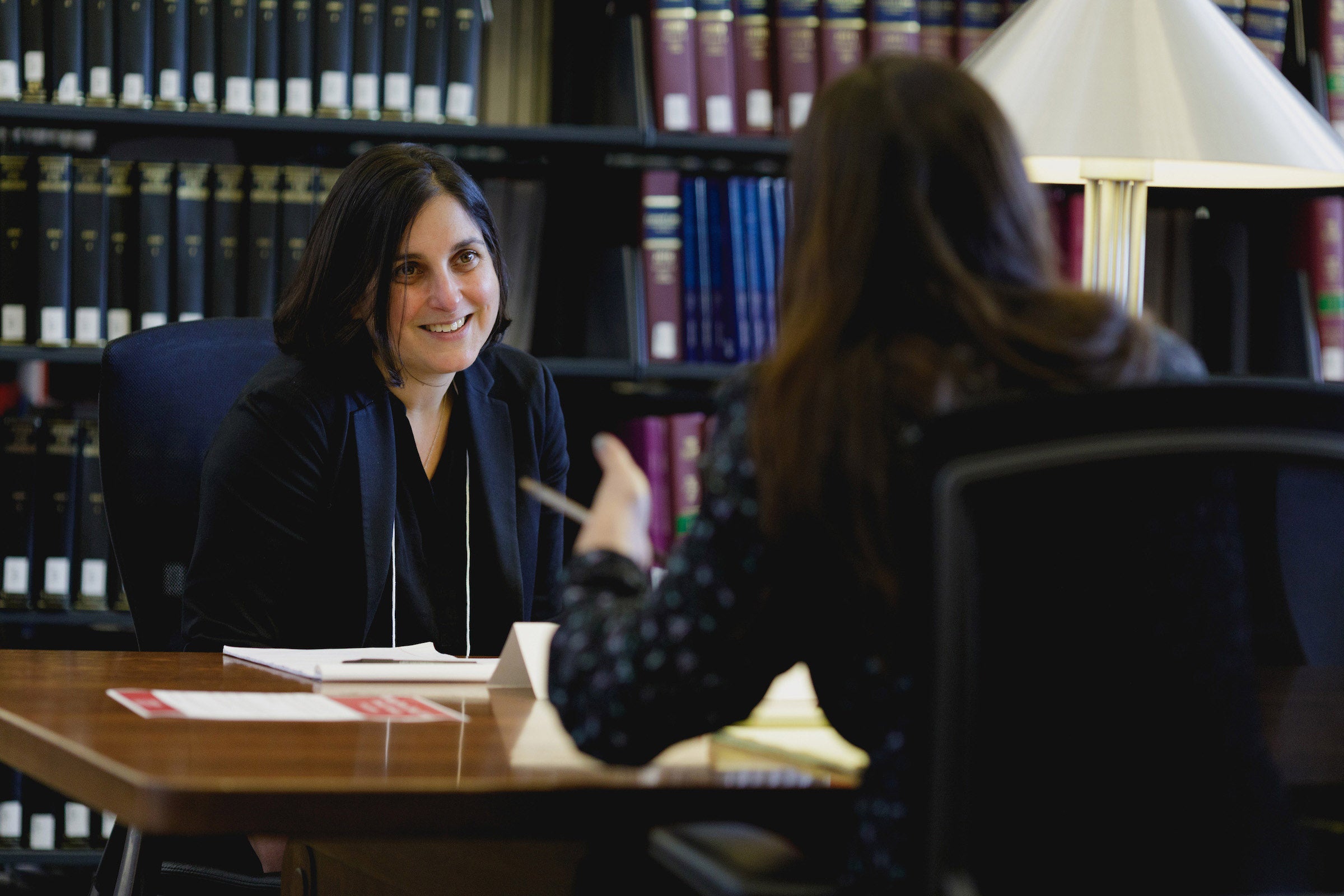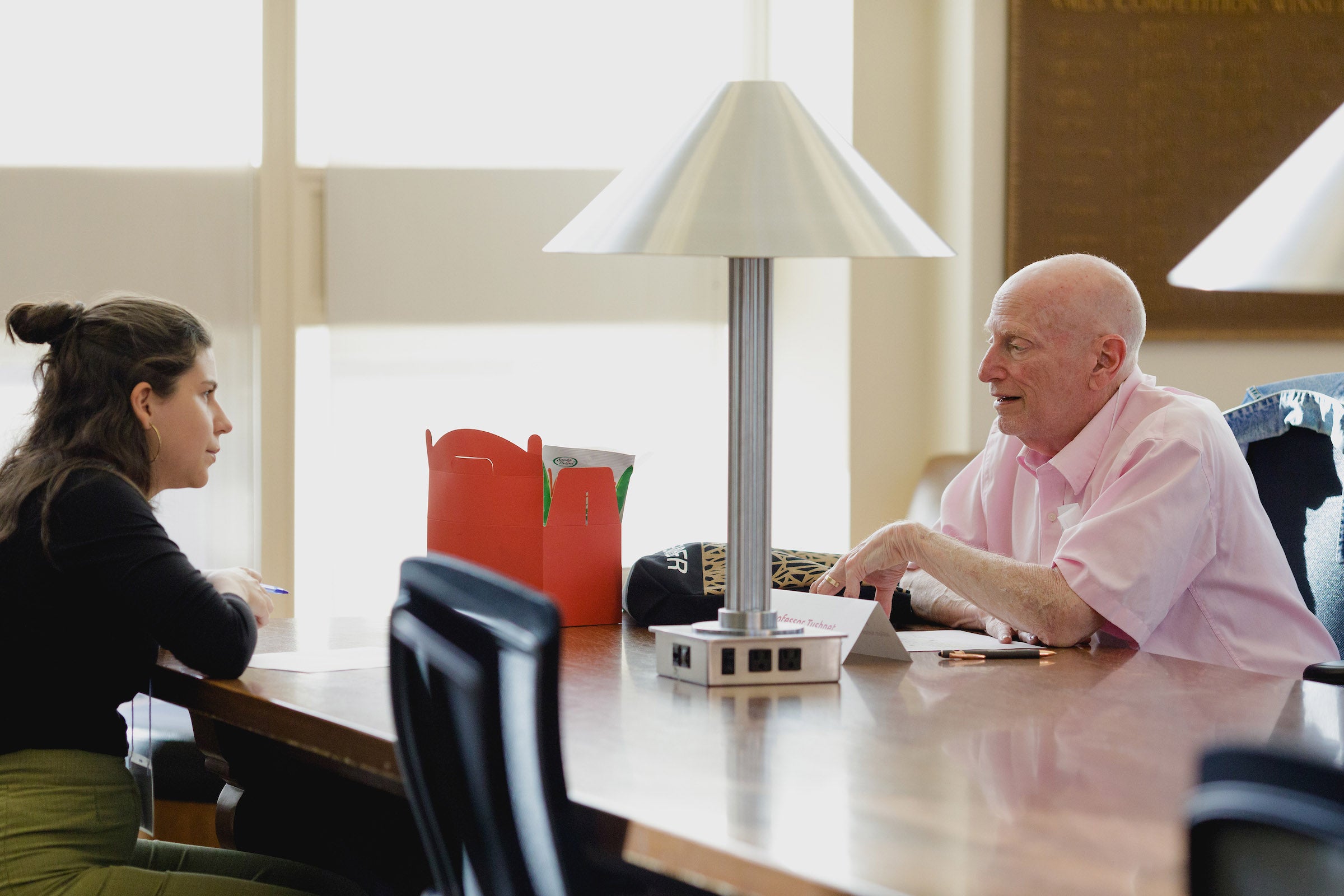 Teodora Groza, an exchange student who is pursuing her Ph.D. in France, says she also had a project in mind before she attended the event. "I intend to write a short piece about the interaction between memory laws and the right to be forgotten in the context of the opening of the archives of the Romanian communist secret police," she says. "Whereas most post-communist countries have tasked independent institutions with inspecting the archives and identifying the former collaborators, in Romania this can be done only through the victims who decide to access their files."
She adds that she is grateful for the encouragement and guidance she received from Professor Mark Tushnet, William Nelson Cromwell Professor of Law, Emeritus. "Professor Tushnet gave me some advice about the angle I should take and the scholarship I should refer to."
Whether students were looking for a deep dive into an existing project or a push to get started with an idea, Kennedy, of the Harvard Law School Library, says that she considers this year's event a success. "Libraries are centers for learning, sharing ideas, and making discoveries," she says. "Notes and Comment and other events we hold throughout the year invite students to engage outside of the classroom, and make connections with faculty, the library staff, and each other."