Few students admitted to Harvard Law School question whether they should build roads instead. But when Rebecca Hamilton '07 spent the summer of 2004 in Sudan trying to help thousands of displaced people get home, she found herself longing for such concrete solutions for the war-torn country.
Hamilton came to HLS that fall, but she did so determined to use the law and Harvard's connections to make a difference in Sudan.
During her 1L year, Hamilton (who is in a joint degree program at HLS and the John F. Kennedy School of Government) founded the Darfur Action Group to stop the genocide that began in 2003 in the western region of the country. The group raised thousands of dollars for African Union peacekeeping troops and sponsored a weeklong "Spotlight on Darfur" conference, but it was their divestment campaign that got the Harvard Corporation's attention. In April, Harvard President Lawrence Summers announced plans to divest $4.4 million from PetroChina, a company with links to the Khartoum regime. Harvard's decision lent momentum to similar campaigns nationwide, and a few months later, Stanford divested holdings in four companies.
This summer, Hamilton returned to Sudan to follow up on what she'd started the year before. A peace agreement signed in January ended 21 years of civil war between the country's north and south, allowing many of those Hamilton had been working with to make the trek home–despite the lack of roads. They walked for three months with their children. When they got there, although there wasn't enough clean water, or tools to build shelter, they were "incredibly happy" to be home, Hamilton found.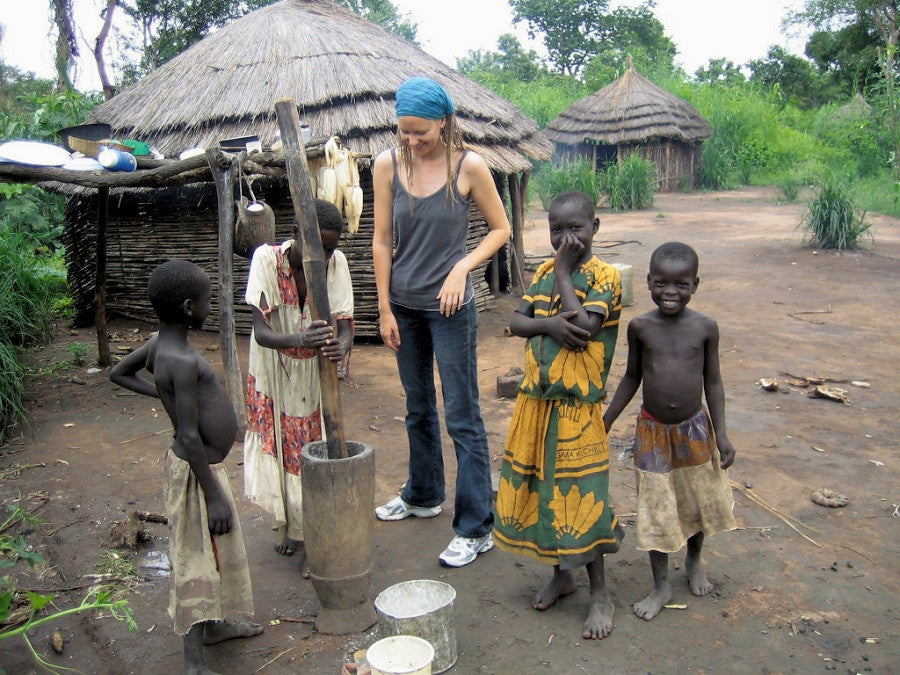 "There's a really positive sense there's going to be peace," she said. "It's a commitment to the future, which is something quite rare."
This year, Hamilton and the action group she formed continue to advocate for Darfur, where the killing hasn't stopped. She serves as the Africa region chairperson for HLS Advocates for Human Rights and as managing editor of the Harvard Human Rights Journal, but much of her energy is focused on the national level working with the Genocide Intervention Fund to help create an antigenocide constituency. In addition to working in Sudan this summer, she clerked for the International Criminal Tribunal for the former Yugoslavia at The Hague.
"After every Rwanda or Kosovo, what we hear is that people cared but the Congress just didn't hear about it," said Hamilton. "We have to ensure that the next 'never again' is actually never again."