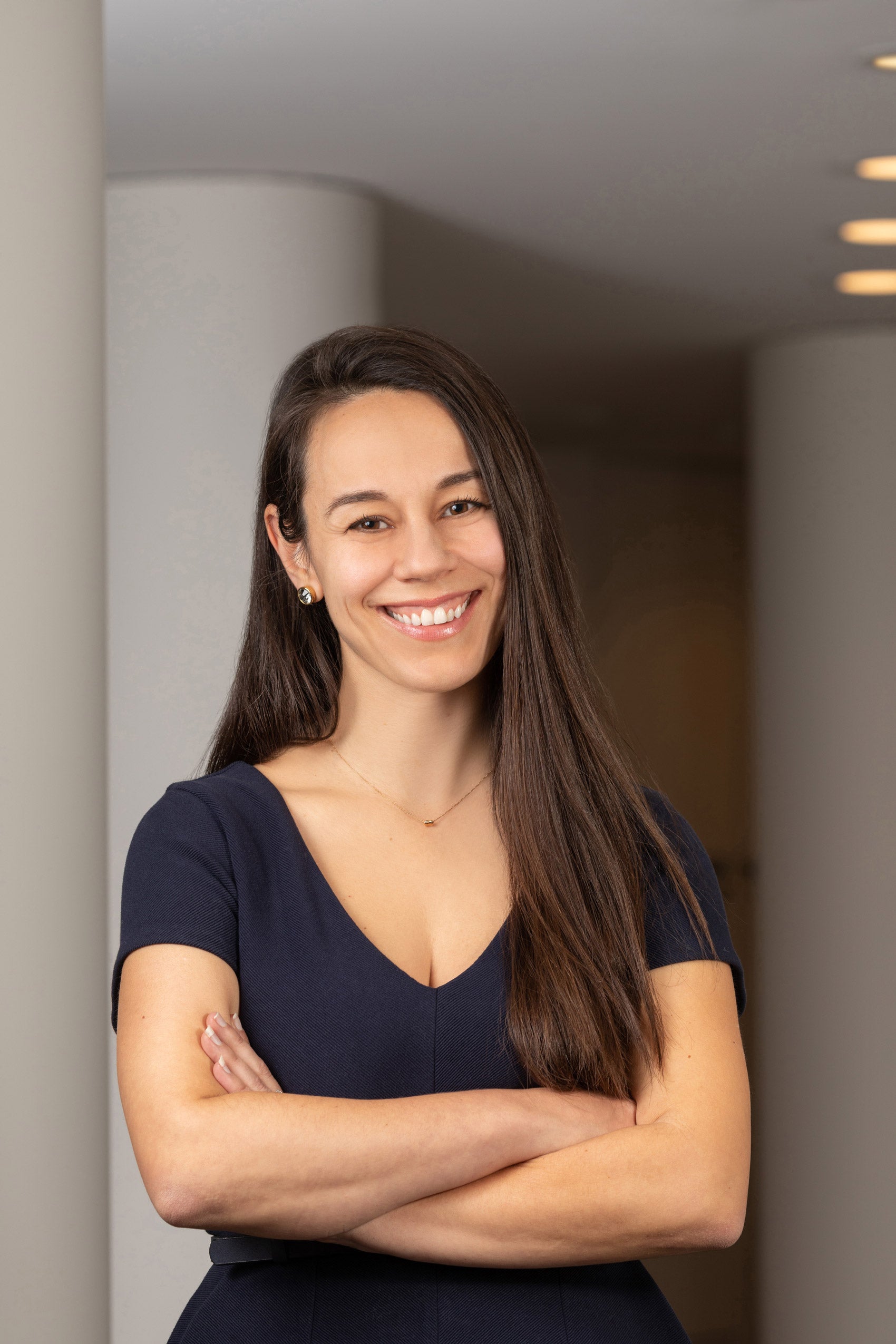 Meredith D.L. Boak '12 has been appointed Harvard Law School's assistant dean for Clinical and Pro Bono Programs. She most recently served as senior vice president of revenue and development at Teach For America, where she oversaw and executed its sustainable funding strategy. Boak replaces Lisa Dealy, who retired in May after 30 years at the law school.
A lecturer on law at Harvard Law School since 2013, Boak has co-taught courses with Professor David Wilkins '80, director of the Center on the Legal Profession, and Scott Westfahl '88, director of HLS Executive Education, including the Problem Solving Workshop, Pathways to Leadership, and Fundamentals of Leadership. This fall, she co-taught Legal Profession with Wilkins.
In a message to the community, Harvard Law School Dean John F. Manning, Vice Dean for Experiential and Clinical Education Christopher Bavitz, and Catherine Claypoole, dean for academic and faculty affairs, wrote: "Merry brings to her new position a deep understanding of and experience in the legal profession, education law and policy, teaching and adult learning, complex organizations, and community relations. Her extensive work building programs at Teach For America and her knowledge of HLS and our academic program will position her well to be a terrific assistant dean … We are delighted that Merry is joining us for this important work at a time when training our students to serve those most vulnerable and in need of representation is more critical than ever."
As assistant dean, Boak will help lead the largest clinical program among HLS's peer institutions, which currently includes 37 clinics and 11 student practice organizations. Ninety-one percent of the students in the law school's most recent graduating class participated in at least one clinic.
"I am honored and excited to return to Harvard to support our clinical and pro bono programs. Harvard's clinical program has a rich and robust history of deepening student learning and evolving legal education in this country, while also serving the needs of communities and clients across the globe. I look forward to contributing to this work alongside so many dedicated colleagues," said Boak.
Boak, whose area of interest include education law and policy, worked in the General Counsel's office of the Massachusetts Department of Elementary and Secondary Education and the Education Law Center in Philadelphia. She currently serves as chair of the board of directors for the Brooke Charter Schools, in Boston, and as a board member for Empower Schools.
After graduating from Columbia University with a B.A. in political science in 2005, she taught English at Fordham High School for the Arts in the Bronx as a Teach for America corps member. She received her M.S. in secondary English education from Pace University in 2007.
She earned her J.D. cum laude from Harvard Law School and received the Frank S. Righeimer, Jr. Prize for Exceptional Student Citizenship. During her time at HLS, she served as president of the Board of Student Advisers. She was also awarded a Derek Bok Award for Distinction in Teaching from Harvard University.
After graduating from law school, she clerked for Patti B. Saris '76, judge of the United States District Court for the District of Massachusetts.