The Law School now holds the voluminous correspondence Supreme Court Justice Felix Frankfurter '04 sent to his sister Estelle Frankfurter over a span of 31 years. Louis Henkin '40, professor emeritus at Columbia Law School and former clerk to Frankfurter, has given the Law School the collection of some 750 items, including clippings and photos, that were entrusted to him by Estelle Frankfurter. The collection, which begins with letters written in 1933 when Felix was a faculty member at the School, covers the 23 years he sat on the Supreme Court, and concludes with a card he wrote in 1964, the year before he died.
Noting that "the gift is a marvelous addition to the School's collection," Librarian for Special Collections David Warrington says he expects these materials will be very useful to the justice's future biographers. The Law School already holds the majority of Frankfurter's professional correspondence, but the missives to Estelle provide a wealth of details about other aspects of his life.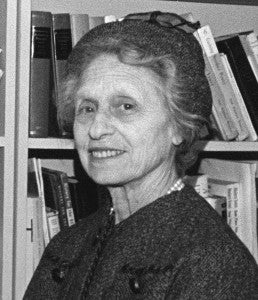 Thirteen years Estelle's senior, Felix wrote to his sister not only about his professional activities, but also about politics, books, theater, and summer travels. He sent photos and clippings, and passed on to Estelle letters that others had written to him. His own letters—warm and effusive—show his ongoing involvement in the lives of his siblings, especially Estelle. A telegraph from December 13, 1935 expresses the importance of their correspondence with all the clarity and urgency of its capital letters:
"DEAREST TELLY FROM DAY TO DAY ONE THING OR ANOTHER PUTS ME OFF WRITING YOU I AM ASHAMED OF MYSELF . . . PAY NO ATTENTION TO MY SILENCE AND WRITE ME ALWAYS".