As law becomes more global, options for foreign study expand
Like his peers at Harvard Law School, Nels Hansen '08 faced a heavy academic load in the fall semester, with no fewer than seven classes and workshops focused on corporate law. But unlike most of his classmates, Hansen had to take all of those courses—and his exams—in Japanese.
With plans to practice corporate law in Japan, Hansen jumped at the chance to use Harvard Law School's study abroad program to help him gain an invaluable edge in both experience and perspective, at Keio University Law School in Tokyo. "I hope I'll be able to use the skills I acquire both for academic work and for interacting with Japanese legal and business professionals in the future," he said.
Hansen is one of 12 HLS students who went looking for different perspectives this fall by studying at top law schools around the world—from Hong Kong and Melbourne, Australia, to Buenos Aires, Argentina, and Cambridge, England—for either a semester or a full year. It's part of the school's efforts to build an increasingly international curriculum through an expanded, more cohesive program that includes formal exchanges with selected foreign schools as well as opportunities for independent study abroad.
Ways to study abroad for credit have been expanding steadily since 2004, says Sara Zucker, director of the school's International Legal Studies programs. That year, the school launched a formal exchange program with the University of Cambridge, where HLS students can spend what would be their 3L year working toward a joint J.D./LL.M. degree before returning to complete their studies at Harvard.
Today, HLS has understandings with 10 leading law schools worldwide, supporting both student and faculty exchanges. Those schools are the University of Sydney (Australia); Fundação Getulio Vargas (Rio and São Paulo, Brazil); the University of Toronto (Canada); the University of Chile (Santiago, Chile); Beijing University (China); the University of Tokyo (Japan); Fudan University (Shanghai, China); the University of the Witwatersrand (Johannesburg, South Africa); and the University of Geneva and the Graduate Institute of International Studies – Geneva (Switzerland).
"We've set up formal exchanges with some of the best law schools in the world, and we will work with those schools to provide the best possible opportunities for our students," said HLS Dean Elena Kagan '86. "But we also want to give students the flexibility to initiate and shape their own programs in other places." To that end, in addition to participating in one of the 10 formal exchange programs, students can craft independent programs of study at other foreign universities.
Experiencing a different legal system not only helps students become better lawyers in an increasingly internationalized legal profession, says Zucker, but it also helps them with their legal studies when they come back. "Students who spend a semester abroad report that it was challenging and forced them to think in ways they hadn't before."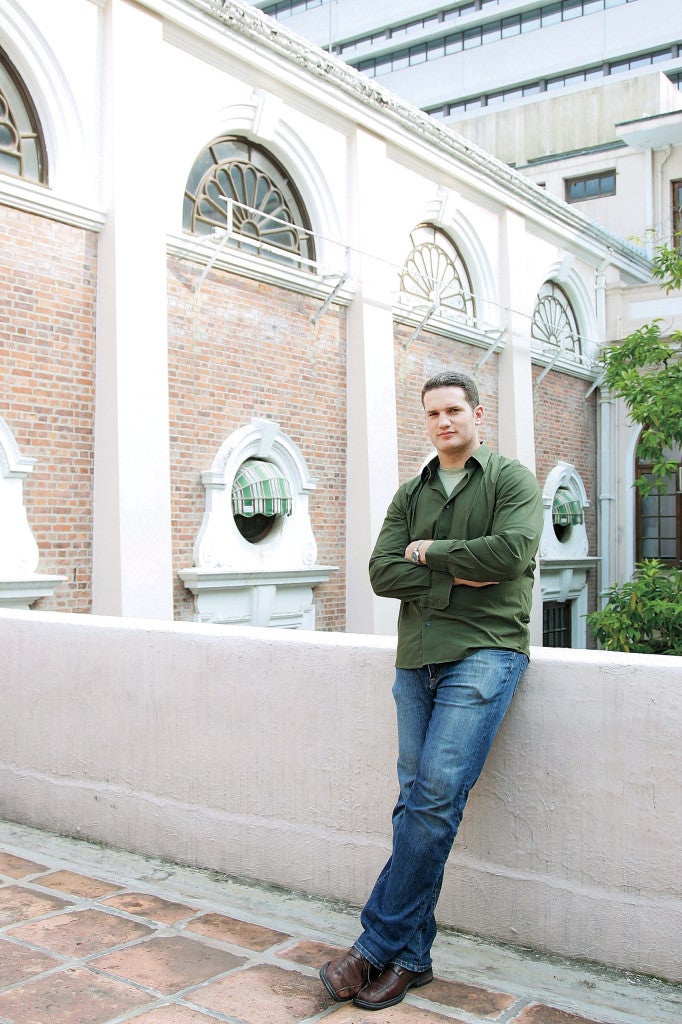 The school's programs offer students the chance to delve into another country's legal institutions and struggles. That's been the case for Sasha Willimann '08 at the University of Buenos Aires. His course load this semester includes a class on the new jurisprudence of the Argentine Supreme Court and another that looks at access to justice in Argentina.
In addition, many of the HLS students who have ventured to far-off places hope the semester abroad will bring them closer to their career goals. Aaron Perez-Daple '08 says studying at the University of Hong Kong will make a tremendous difference for him later, when he pursues work in intellectual property law. "China is a big player," he said. "Careerwise, it makes sense to have some connections out here."
But for some, like Wallace DeWitt '08, studying abroad represents even more than new skills and connections—it's the beginning of an expected life abroad. DeWitt plans to work in international corporate and securities law in Asia. "I will likely spend a large part of my life there," he said, as he prepared for the start of classes at the University of Tokyo.