Jerome "Jerry" Rappaport '49 M.P.A. '63, who as a 19-year-old Harvard Law student helped to launch the Harvard Law School Forum, a storied speaker series, and who more than seven decades later was the impetus behind the creation of another Harvard Law School initiative to promote rigorous discussion of government and social issues on campus, died on December 6. He was 94.
"As a law student in 1946, Jerry Rappaport founded the Harvard Law School Forum, which has added energy and excitement to our community by inviting to our campus prominent people with big ideas and many perspectives from which to learn," said John F. Manning '85, Morgan and Helen Chu Dean and Professor of Law at Harvard Law School. "More recently, he and Phyllis Rappaport supported the establishment of the Rappaport Forum, which promotes and models vigorous and respectful discourse on the hardest questions facing this nation and our world. Jerry personified and supported the values that are necessary for great academic institutions to be places of learning and growth. A wise adviser to multiple deans, he will be sorely missed. Our thoughts are with Phyllis and the entire Rappaport family."
Lawrence Bacow J.D./M.P.P. '76, Ph.D. '78, president of Harvard University, said:"Jerry worked tirelessly to improve the world by better connecting ideas and people. Through his philanthropy and his dedication to public service and public policy, he set an example for all who want make lasting change in their communities. Harvard is fortunate to be among the many institutions that benefited from his dedication, generosity, and wisdom."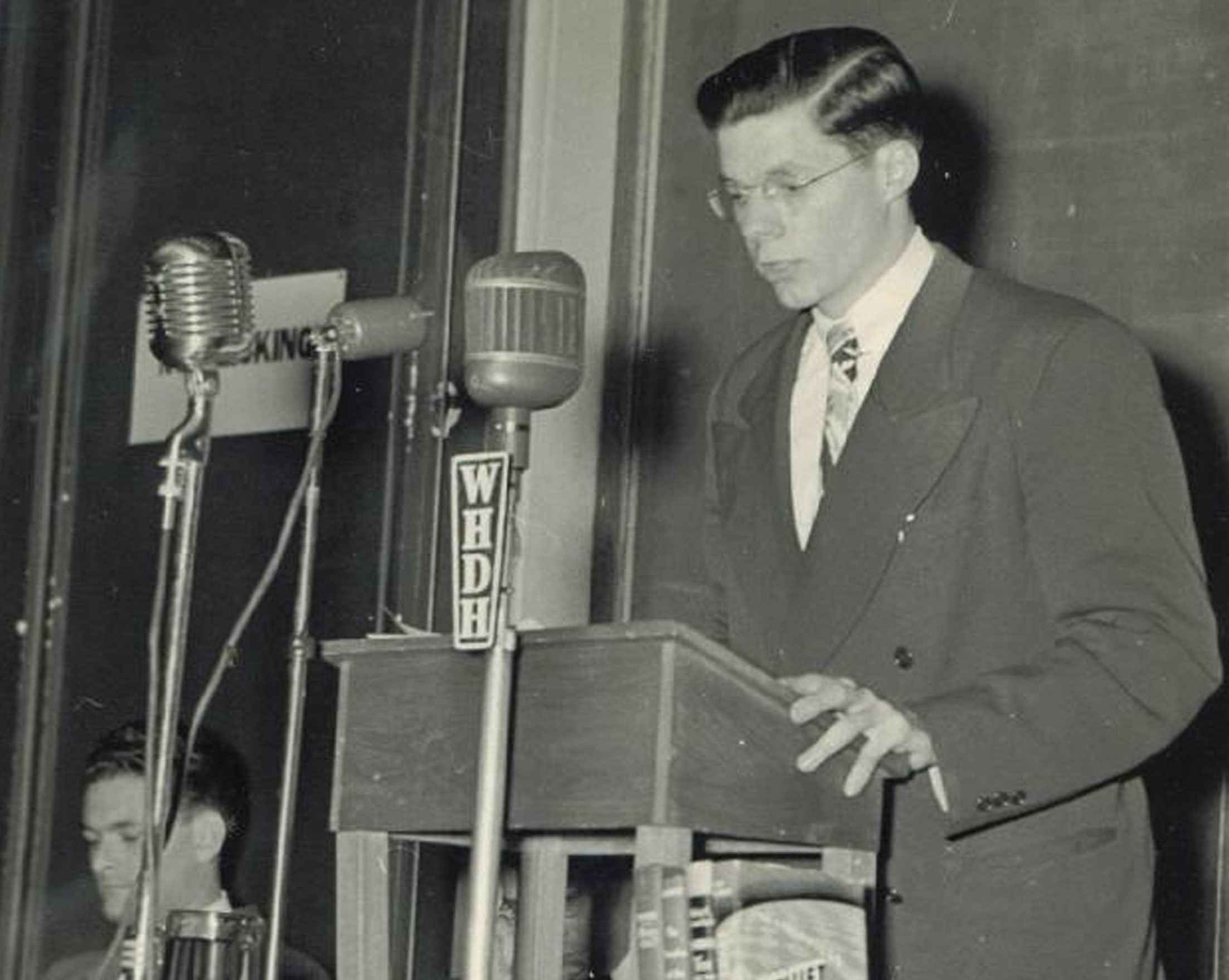 Rappaport, who began his career as a political activist and attorney, and became a real estate developer and Boston philanthropist, cofounded the Phyllis & Jerome Lyle Rappaport Foundation, which supports the speaker series launched at HLS in 2020 that bears his name. The series has held timely, robust discussions on topics ranging from "When is Speech Violence?" to "Reform of the Supreme Court?" to "Should Congress Enact H.R. 1?" to most recently, on December 2, "Stare Decisis and Roe v. Wade."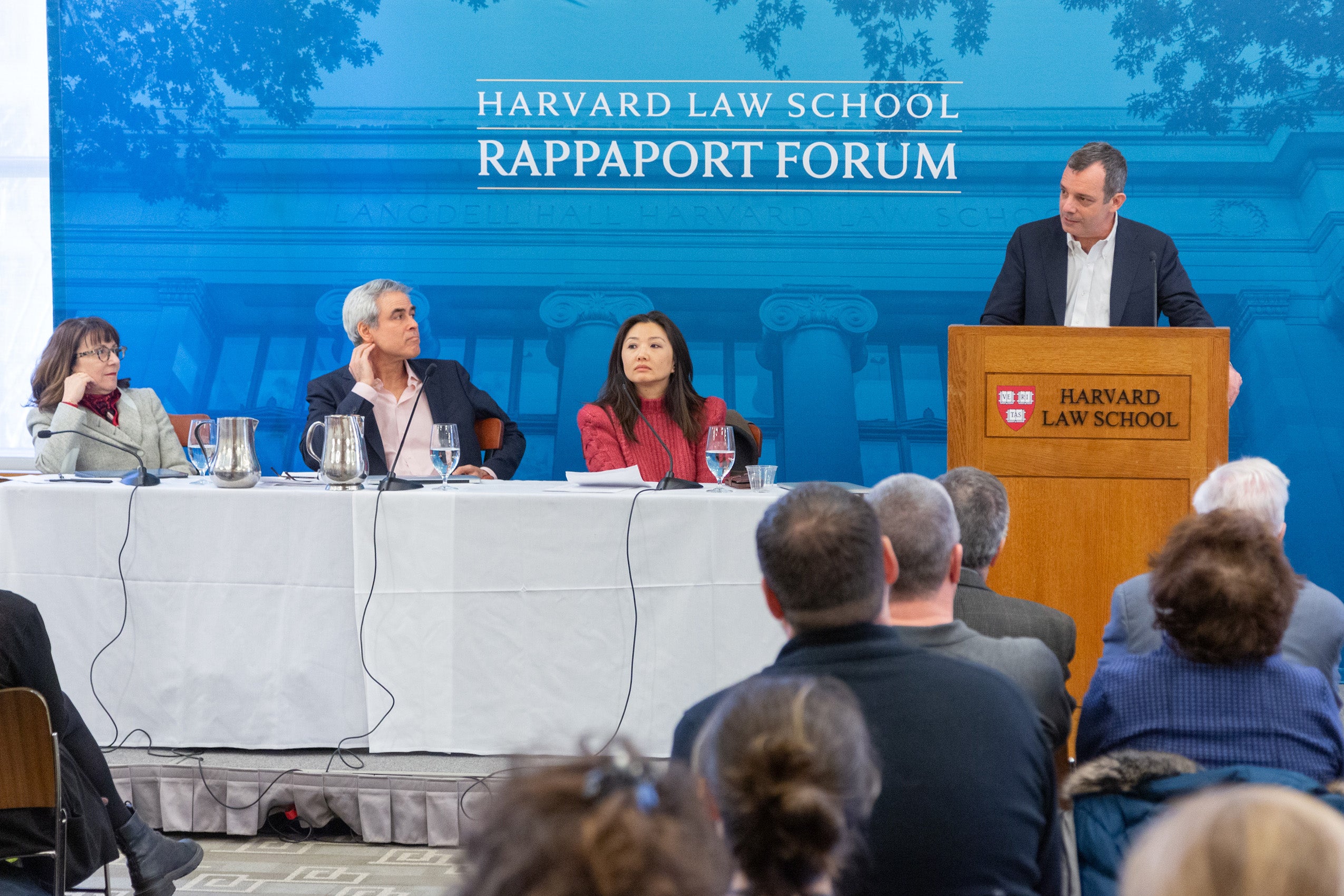 In addition to supporting Harvard Law School, Rappaport has been a strong supporter of the Harvard Kennedy School where he received a M.P.A. in 1963. He was also an important benefactor of Harvard University, including establishing the Rappaport Institute for Greater Boston in 2000. The University-wide entity, housed at the Kennedy School, works to improve the governance of Greater Boston by strengthening connections among the region's scholars, students, and civic leaders. The Rappaport Institute also hosts a summer fellowship program, which is open to graduate students from throughout the Boston area, and the Boston Urban Scholars Program, which has, to date, provided full-tuition scholarships to more than 50 elected and appointed officials from Greater Boston to attend HKS's mid-career master's program. Alumni include state legislators, mayors, and policymakers working at every level of state and local government.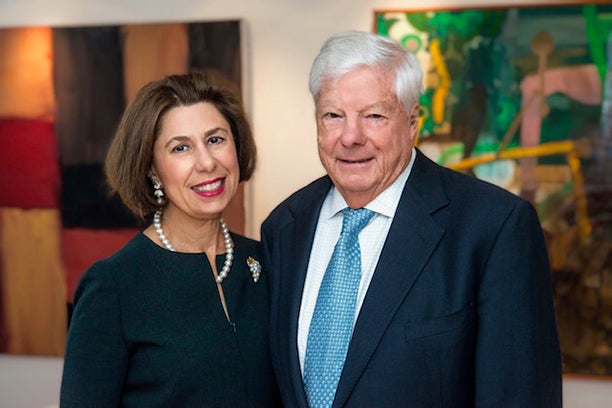 Rappaport's philanthropy extends beyond the Harvard campus to other organizations, including Boston College Law School, Massachusetts General Hospital, Brigham and Women's Hospital, McLean Hospital, the deCordova Museum and Sculpture Park, and the Atlantic Classical Orchestra. He and his wife, Phyllis, who chairs the family's foundation, also co-founded the Cure Alzheimer's Fund. All told, they have supported the education of more than 700 current and emerging leaders through partnerships with local academic and artistic institutions, including public policy fellows, medical research fellows, and art prize winners.
Rappaport first advocated for Harvard Law School's role as a venue for engaged civil discourse on the most compelling topics of the day as a student. He arrived at Harvard Law School in 1945 at age 18, having already completed three years at Harvard College, and then began his legal studies as part of an experimental combined-degree program. As described in a Harvard Law Bulletin feature, "World War II had just ended, and there was a sense of urgency and idealism in the air. While he had not fought in the war, he and many of the veterans who made up Harvard Law School's incoming class felt a strong sense of shared responsibility to ensure that a global conflict of such magnitude would never happen again."
Rappaport approached Harvard Law Dean James Landis '24 with the proposal that the school sponsor a speaker series on issues that would shape the post-war world. In a piece he wrote on his founding of the Forum, Rappaport described it this way: "My concern, which I discussed with Dean Landis, was that lawyers ended up in public policy positions after receiving legal training in a virtual public policy vacuum. Because I had grown up in Manhattan with one of the only public radio programs in the country – "The Town Hall of the Air" – and had been in the audience at one or two program broadcasts, I thought it would be wonderful if Harvard Law School could sponsor a series of programs on the issues that were going to shape the world."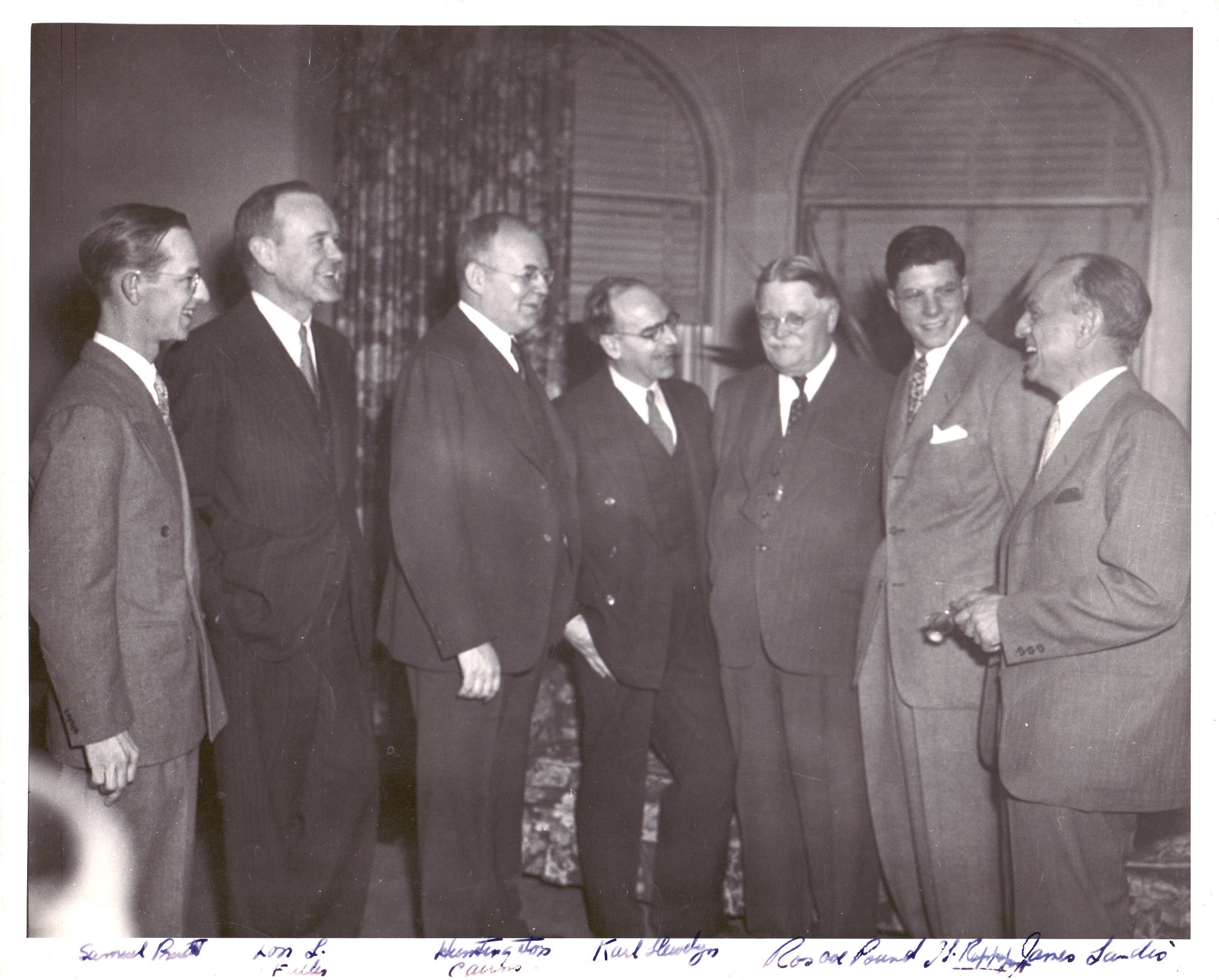 Landis agreed. And by the spring of 1946, in the midst of the Nuremberg Trials, the Harvard Law School Forum hosted its inaugural meeting titled "War Crimes: Revolution in Legal Theory or Law Enforcement?" Open to the public and filling Harvard's Sanders Theatre, the events were also broadcast on WHDH radio. Rappaport designed and executed the program and others that spring and presided over them as student host.
In 1947, the American Bar Association Journal interviewed him about the launch of the speaker series for an article that held the Harvard Law School experiment up as an example for other law schools. "Unless the embryonic lawyer is prepared to assume that he is relieved of the responsibility of citizenship during a cloistered tenure of study, he cannot afford to ignore the importance of participating in or attending discussions of vital contemporary issues," he said.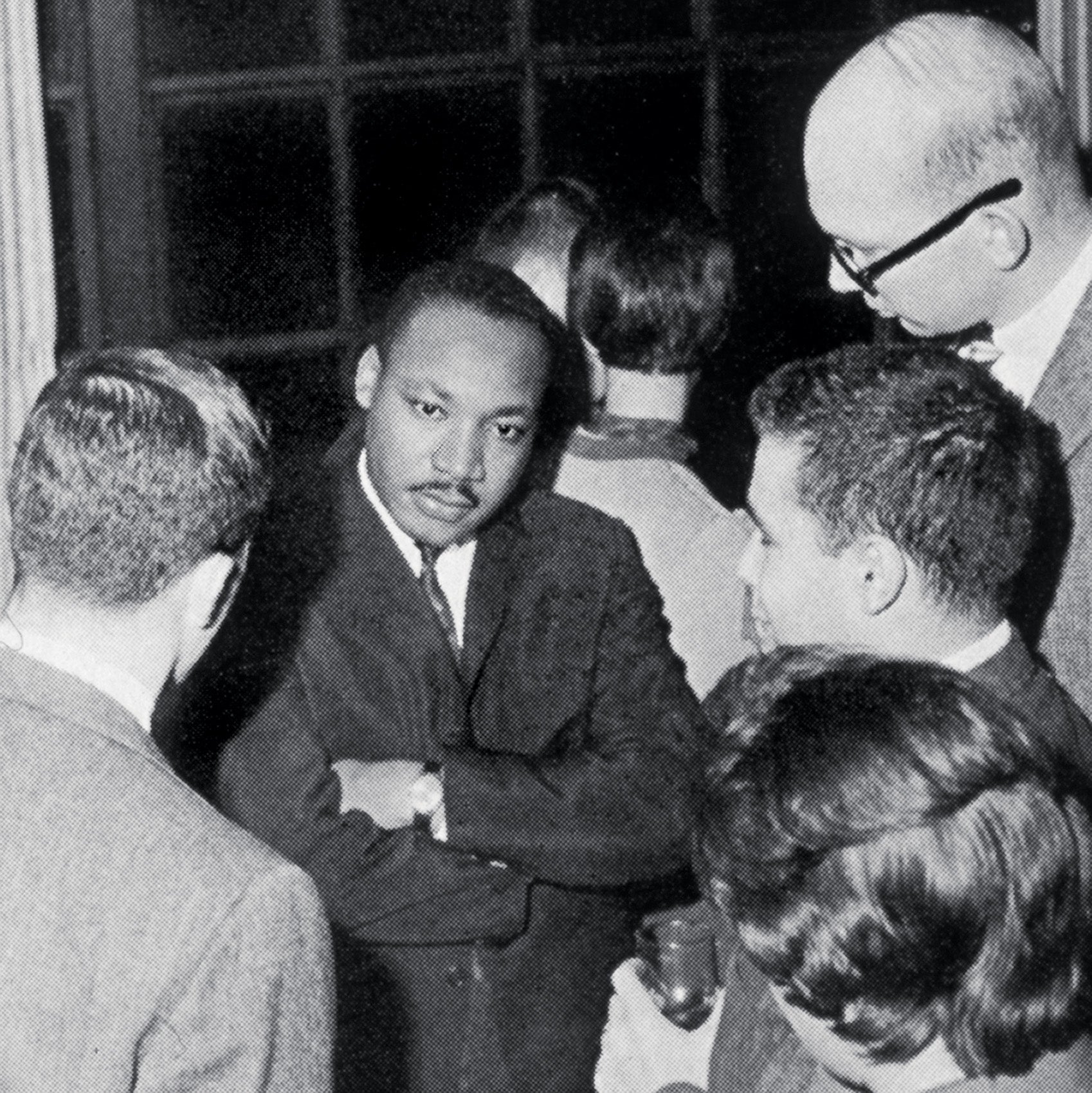 Rappaport would serve as the forum's president for two years. The roster of forum speakers over time has included, John F. Kennedy, Dr. Martin Luther King Jr., Eleanor Roosevelt, Thurgood Marshall, Fidel Castro, Cesar Chavez, Geraldine Ferraro, Billy "Graham, Caspar Weinberger '41, Whoopi Goldberg and Jesse Jackson, just to name a few.
"Because it was Harvard Law School and they had such respect for the institution and for us as potential future leaders," said Rappaport, speakers "came and they engaged."
After graduating in 1949, Rappaport entered the Boston political scene, working on John Hynes' successful campaign to defeat four-term Mayor James Michael Curley — who would later debate Rappaport during an HLS Forum event titled "The Political Machine: Use and Abuse" in 1953. He didn't talk about the topic at all," Rappaport said. "Just his pro-McCarthy views, which I was strongly against." But after the event, Curley sent for Rappaport and told him he had done a good job. "Beyond the political opposition, you didn't have to be personal enemies," Rappaport recalled in the Bulletin article.
Decades later, he said, the media and political landscape are completely different: "We've lost any sense of national dialogue, of discussion and debate as a means for deepening our understanding and pursuit of the truth."
That reality has motivated the launch of the Harvard Law School Rappaport Forum. "We want to build on the forum's original approach of supporting the discussion of public affairs and the importance of the Socratic method to the legal process and to achieving truth," said Rappaport. "It's an effort to model a process that is core to our democracy and to our nation."