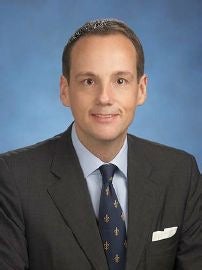 Harvard Law School's Program on International Financial Systems (PIFS) has named James Shipton its new executive director.
"We are thrilled that James has joined PIFS and look forward to working with him as we grow the program in the coming years," said PIFS Faculty Director Professor Hal S. Scott.
Shipton recently completed a three-year term as a commission member of the Hong Kong Securities and Futures Commission (SFC) and was executive director of the SFC's Intermediaries Division that is responsible for licensing and ongoing supervision of capital market firms in Hong Kong. Prior to joining SFC, he worked for Goldman Sachs as a managing director in Goldman's Asian Executive Office and, since 2009, as head of Government & Regulatory Affairs for Asia Pacific, based in Hong Kong.
Scott added that Shipton's experience in the financial services sector and the Asia Pacific region complements the ongoing work of PIFS. Outgoing Deputy Director James Apostol will assume the role of senior advisor to PIFS.
Founded in 1986, PIFS specializes in research, education and programming on issues related to capital market development, financial regulation, and the international financial system. PIFS hosts an acclaimed series of Symposia on Building the Financial System of the Twenty‐first Century that annually convene financial leaders from China, Europe, India, Japan, Latin America and the United States for dialogue on key financial issues and the development of capital markets.