I. Glenn Cohen '03 has always been fascinated with how things and people work, and with parsing thorny ethical dilemmas. He loves science and the law, and he's been blending those passions for years as a legal scholar focused on bioethics.
If you ask his parents, they'd probably say their child arrived in the world with that deep intellectual curiosity fully formed. His dad likes to tell the story of his son, at age 5 or 6, interrogating him about an airplane's inner workings — from the turbine to the fuel to the wings to the lift. Everything.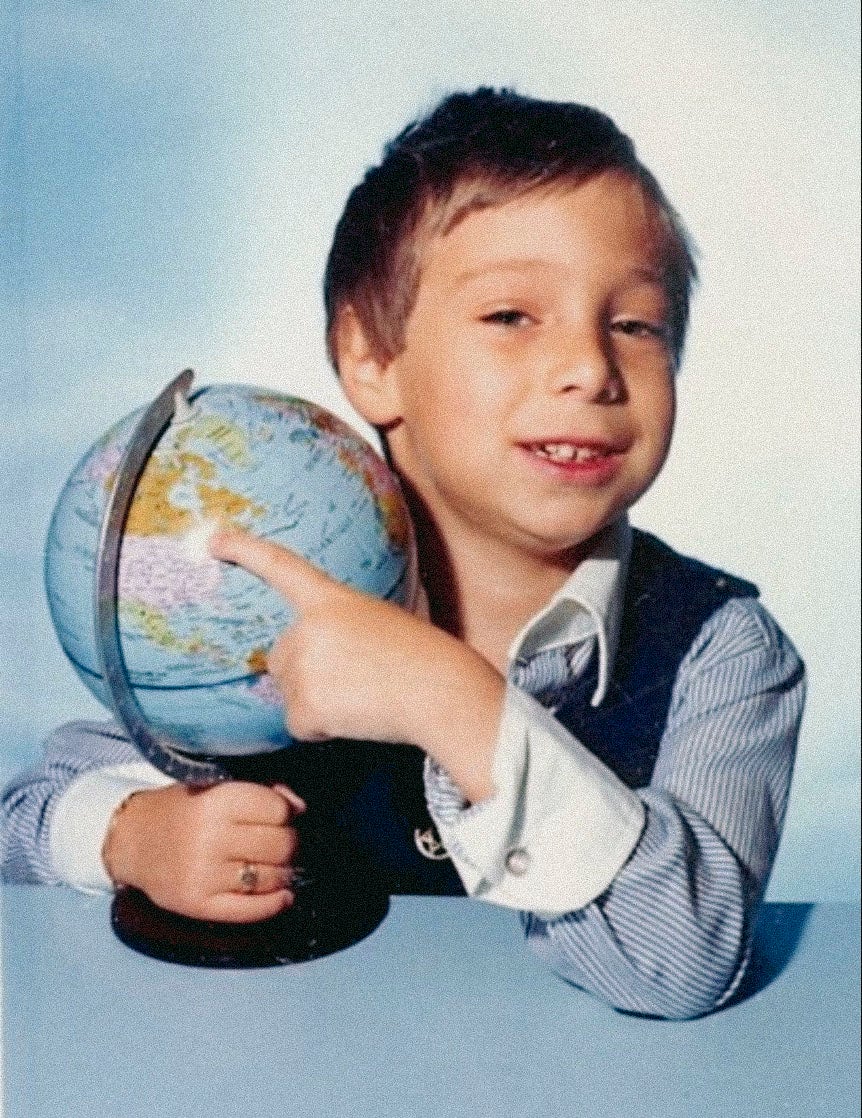 When Cohen's father realized he was out of his depth, he enlisted a helpful teaching tool: The World Book Encyclopedia. In the years that followed, Cohen would lose himself in those volumes and in countless others. Today, Harvard Law School's James A. Attwood and Leslie Williams Professor credits his parents with fostering his profound love of learning, encouraging humility, and showing him right from wrong. "I am a proud child of parents who didn't finish high school," says Cohen, "and I learned so much from them."
His education continued at a Jewish school in Montreal, where he grew up. From kindergarten through 11th grade, Cohen took daily classes in four languages: English, French, Hebrew, and Yiddish. (He's certain that rigorous linguistic training gave him a leg up with the law years later.) "I think a lot of law is about translation in a more abstract sense, so having had so many different languages flowing through my head early on was a big plus for me," says Cohen. At school he also dove into the meaning of myriad texts, tackling heady questions such as how to reconcile "God's omniscience with the problem of evil." The training prepared him well for difficult discussions. When his grandmother was dying, Cohen, then a teenager, helped the family think through options around end-of-life care. "It was such a challenging time," he recalls. "And it was my first exposure to a range of medical ethics questions."
Cohen's work has focused on topics from medical tourism to consumer genetic technologies to reproductive rights.
Those formative experiences in ethics, science, and debate set the stage for Cohen's current roles as a professor of civil procedure, section leader, deputy dean of Harvard Law School, and director of the school's Petrie-Flom Center for Health Law Policy, Biotechnology, and Bioethics, where he routinely unpacks complicated issues involving medicine and the law. "I've been so lucky," says Cohen. "I found an opportunity to bring the three things that I was most interested in — medicine, philosophy, and law — together in the work that I do."
Much of that work involves teaching, researching, and writing on a wide range of topics, from medical tourism to consumer genetic technologies to reproductive rights. The past several months has been a particularly busy time for Cohen as fallout from the Supreme Court's ruling in Dobbs v. Jackson Women's Health Organization, which returned the question of legalizing abortion to the states, continues. One of his most recent papers examines how the Dobbs decision could affect both the pro-life and pro-choice perspectives around embryo destruction. Worried about a federal court's decision disturbing the Food and Drug Administration's authority, he joined an amicus brief in a case targeting access to the abortion drug mifepristone. He's also studying the impact changes in abortion laws could have on hospitals receiving Medicare and Medicaid that are required to treat patients in need of emergency care.
It's challenging, nuanced work that requires a nimble approach — something Cohen has spent years perfecting. He likens his thought process to playing chess against himself.
"I make a move on the board, and then I think about what the best move on the other side would be. I do that over and over and over again, until I reach a kind of satisfaction. By the end, I don't know that the game has been definitively won, but I feel as though I truly understand what all the pieces and the moves are."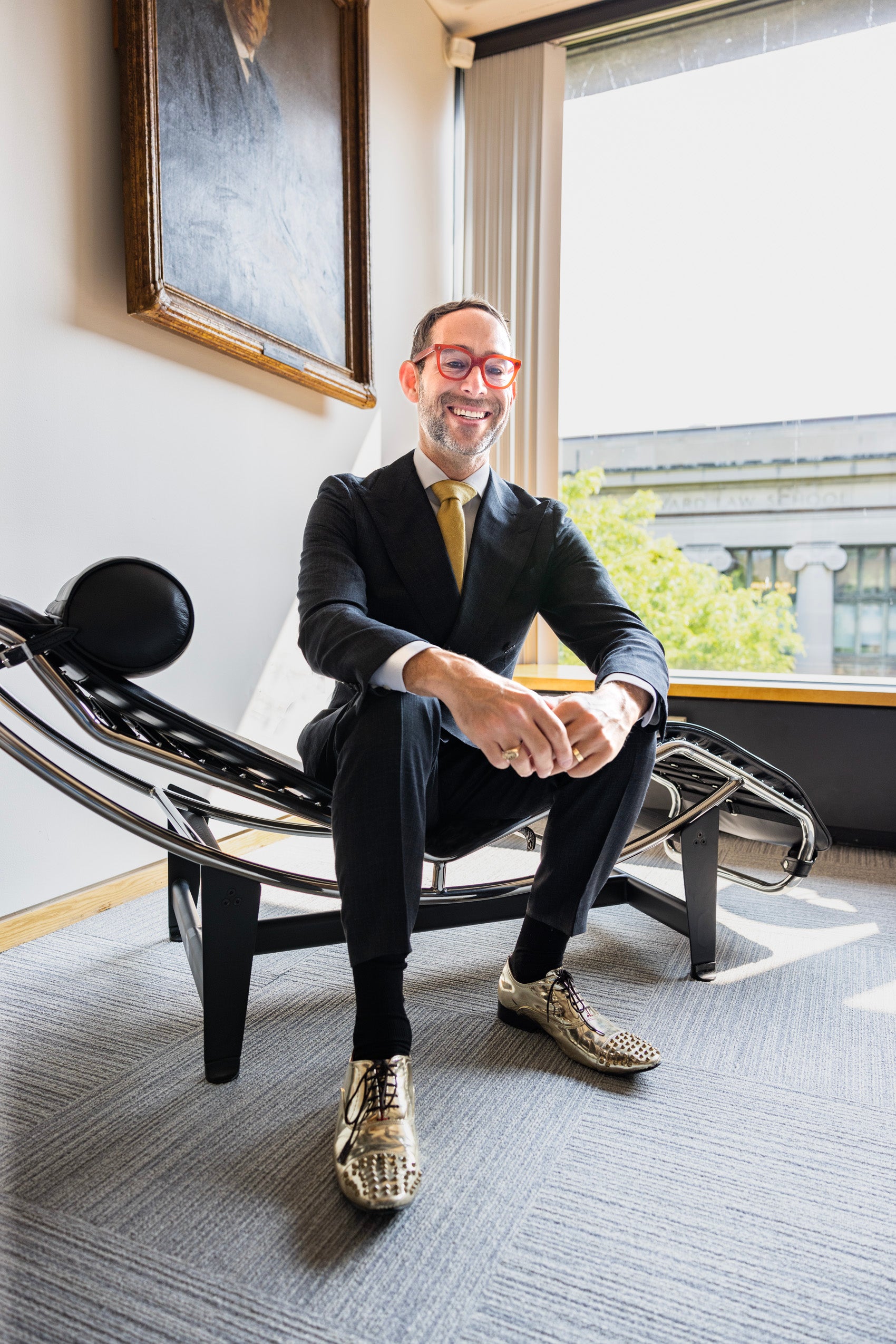 Yet a legal life for Cohen wasn't always a given. He studied bioethics and psychology at the University of Toronto and initially considered a career in medicine or a philosophy Ph.D. but opted for the law after falling in love with debate. He refers to his time as a student at Harvard as "drinking out of a fire hose intellectually." Memorable teachers include his property law professor, David Barron '94, today the chief judge for the U.S. Court of Appeals for the 1st Circuit, whose ability to shed new light on a case reminded Cohen of "going from black-and-white to color TV." The late Professor Daniel Meltzer '75, an expert on federal courts and criminal procedure, taught Cohen the importance of being firm but kind with young lawyers in training. If a 1L in his class incorrectly answers "yes" to a yes-or-no question, Cohen routinely borrows Meltzer's line that always eases the tension: "Try something shorter, and different." During his third year, Cohen was a teaching fellow for the popular moral reasoning class Justice, created by Harvard Professor Michael Sandel. Today, the two Harvard colleagues share "some areas of overlap and disagreement," says Cohen, adding, "It's really fun to be able to disagree with people you very much admire."
After graduation, Cohen became an appellate litigator with the U.S. Justice Department. He returned to Harvard in 2006 as a fellow at the newly created Petrie-Flom Center and joined the faculty in 2008. He was the center's faculty co-director from 2009 to 2014 and has been its faculty director since 2014. In this role, Cohen helps select and advise the next generation of experts in the field. As a mentor, he likes to foster a scholar's "internal point of view." When scouting future fellows, intellect and kindness top his list. "Those are the two things that I've always looked for," says Cohen. He is gratified that so many of the center's former fellows now rank among professors of health law, bioethics, and biotechnology at schools across the country.
As a first-generation college student, Cohen has also made a point of connecting with those students at Harvard. He's delivered the welcome speech to First Class, an HLS student organization dedicated to supporting first-generation, low-income, and working-class students, and he helped develop Zero-L, an online class envisioned by Harvard Law School Dean John F. Manning '85 that teaches incoming students what to expect in law school.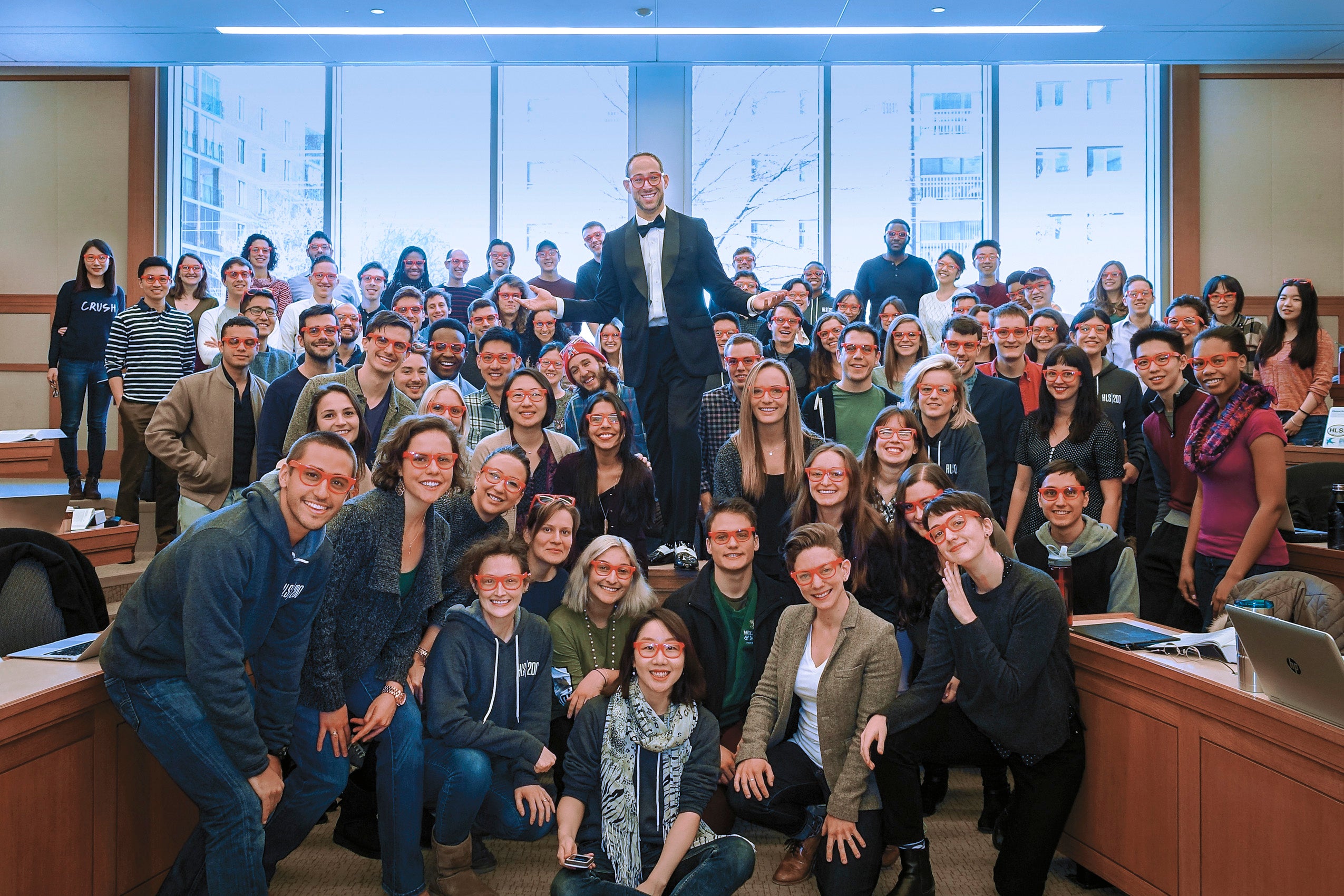 When Manning asked him to take on the role of deputy dean in 2020, during the early months of the pandemic, Cohen relied on his health care expertise, liaising with university committees, sharing knowledge and helping inform policy, and explaining what was known about risks and precautions with colleagues and students.
In addition, his experience with Zero-L helped him train faculty who had to learn to teach remotely through Zoom. Since the law school's return to on-campus instruction, Cohen has been busy assessing what worked well online (more use of teaching fellows, discussion threads, polling, and small-group exercises to vary teaching modalities) and exploring how those approaches can be "translated back to the in-person learning experience."
And, unsurprisingly, he's always following the latest medical and scientific advances and how they intersect with ethics and the law. In mid-April, Cohen headed to Washington, D.C., for a three-day conference sponsored by the National Academies of Sciences, Engineering, and Medicine on in vitro gametogenesis, a process that could one day mean transforming adult human cells (skin cells, for example) into sperm or eggs.
"This is where technology is headed, so there are a lot of issues to address here. It's exciting and complex, and challenging," says Cohen. And there's no place he'd rather be.