Throughout the years at Harvard Law School, military veterans have held an important place in the community, from students who bring a wealth of real-world knowledge and experience to their new lives in academia, to faculty and students who work to support issues that most affect a population too frequently denied access to important benefits. To mark Veterans Day, Harvard Law Today highlights a few of the profiles and stories that illustrate their profound commitment.
---
Veterans Clinic students work to help LGBTQ widower secure VA benefits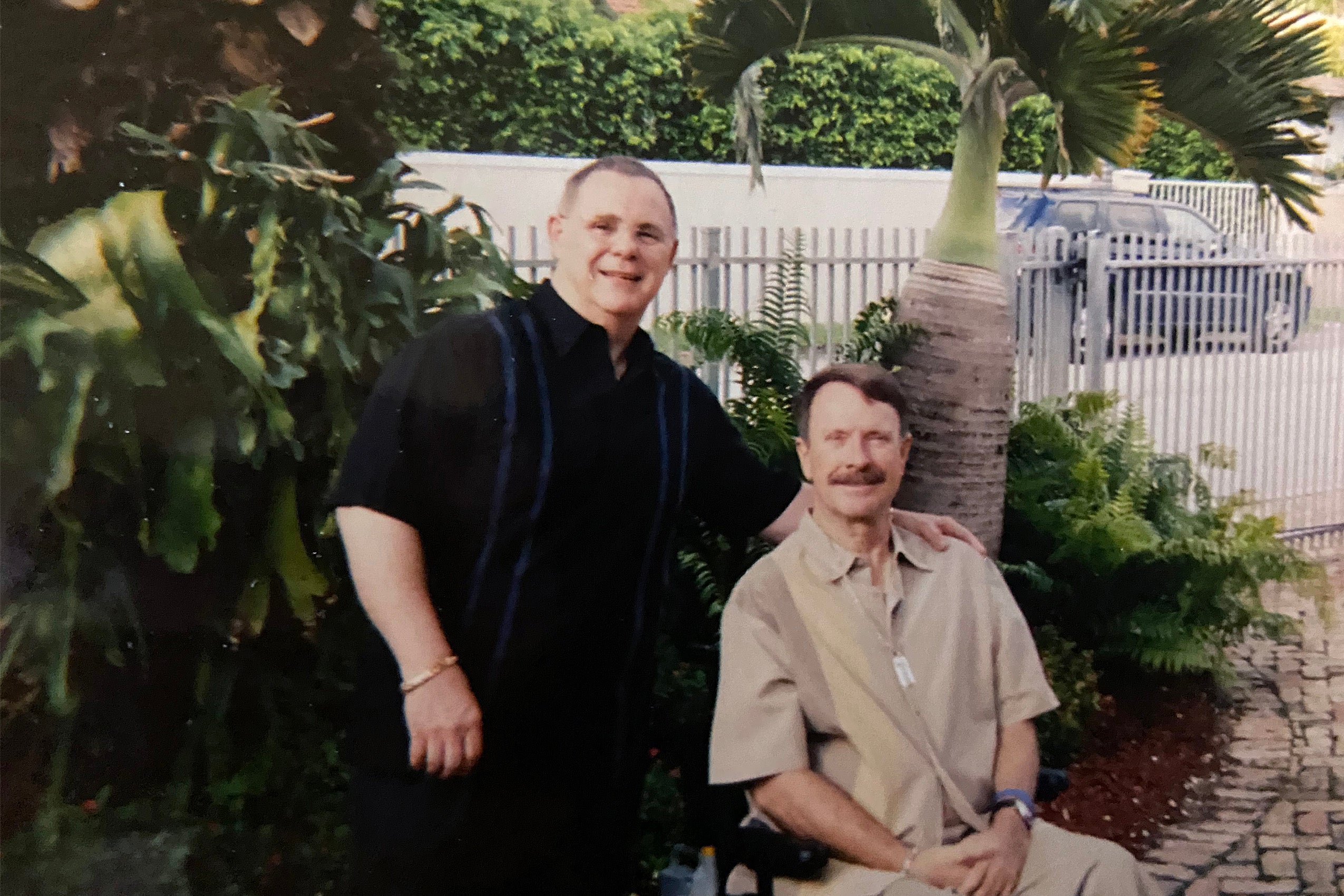 When U.S. Navy veteran Rhett Chalk passed away in June of last year, he and his partner Lawrence "Larry" Vilord had been together 44 years. For nearly half that time, Vilord was also a dedicated caretaker to Chalk, who was rendered quadriplegic after suffering a spinal injury in a household fall.
"There was never a day when he would not tell me, 'Thank God you're in my life,'" Vilord recalled in a recent interview. "He told me, 'Most married couples would never stay together as long as you stayed with me.'"
The couple married in early 2017, shortly after the U.S. Supreme Court's decision in Obergefell v. Hodges granted the right to same-sex marriage to people across America, including in their home state of Florida. Yet after Chalk's death, Vilord was told by the Department of Veterans Affairs (VA) that he could not receive the full amount of enhanced Dependent and Indemnity Compensation (DIC) benefits which are granted under Title 38 to surviving spouses of disabled vets. The catch was that those enhanced benefits are given only to couples married eight years or more — which effectively disqualifies all same-sex couples in nearly every state.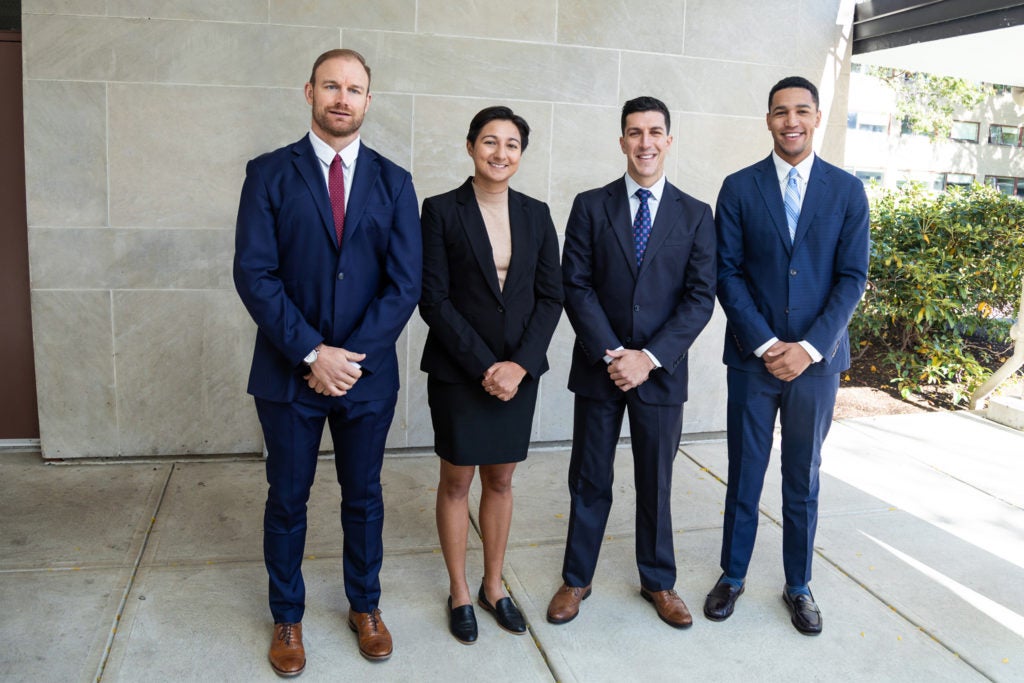 Vilord felt certain that he had a meritorious appeal, but made little headway until his case was taken up by the members of the Veterans Legal Clinic at Harvard Law School, who are now representing the widower in his appeal before the VA and in federal court. The case came to the clinic through a referral to HLS' newly created LGBTQ+ Advocacy Clinic.
"We felt that the case had significant merit to it. And it's also the kind of case that the Veterans Clinic typically wants to be a champion for," said Mike Gorrell '22. A third-year J.D. student and an Air Force veteran himself, Gorrell is one of four students involved in the case; along with Tyler Patrick '22, Jordanne Stobbs-Vergara '22 and Noah Sissoko '23.
---
Four veteran perspectives on life and law
Harvard Law students who have served in the various branches of the Armed Forces represent a diverse range of backgrounds and experiences, but all have at least one thing in common: a profound dedication to serving the nation. To mark Veterans Day, Harvard Law Today profiles four individuals who share their personal stories and talk about what led them to choose law school following their service.
---
How an HLS clinic helped one Vietnam veteran finally access benefits long overdue
Watch the story of how Paul, a Vietnam veteran who was denied veterans benefits for decades, was finally able to access those vital benefits thanks to the Veterans Legal Clinic at Harvard Law School.